Whiteboard animation made easy by VideoScribe
Vibrant colors coming to life, hand drawings of complicated charts, ideas that demand a world of their own; you get all this and more if you have your animation down pat! With the increase in its trend, animation is one of the most sought-after marketing techniques. It is widely used in branding, imaging, education, and a lot of other fields. Until now, Microsoft PowerPoint was the popular choice to help with those arrow tricks and zooming gradients. But that has changed; with the rising demand for cool animation tricks, comes the increase in the number of animation software options available in the online market. However, one fact remains established: Animation is the key to any marketing proposition you make to capture your audiences' attention.
Now that that's established, if you wanted to use animation marketing for your latest project, how would you go about selecting the right tool? Of course you'd need something easy to use so you can avoid the need of seeking help from a professional. At the same time, you need to avoid doing a sloppy job of it. You need to ensure that the end product looks as good and as professional as an expert would do it.
That's exactly where tools like VideoScribe come into the picture.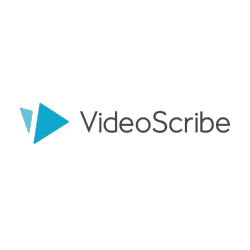 VideoScribe – Making Doodling Fun!
Created by Sparkol in 2012, VideoScribe has seen a surge in their number of customers, and for excellent reasons too. They are at the top of their game when it comes to whiteboard animation, and have gained customers in not only the marketing industry but also in government agencies. VideoScribe has been used to create presentations by the US government, the Swedish parliament, and the UK government.
The animation software allows you to create engaging presentations without the help of a professional. It can be installed as a desktop program on both, Mac and Windows. What's more, you can download its application on tablets running Android or iOS. The interface that VideoScribe provides is intuitive. A little playing around with the application and you will know what all the icons do and what templates are available. Additionally, you get guidebooks and tutorials to help you create engaging presentations.
Some of the most attractive features of the tool include:
A huge library of high-quality images to add to your presentation. You have the option to purchase premium images if you can't find a suitable free one.
Support for video size and resolution modification.
Vast collection of royalty-free music to add your video.
Voiceovers can be imported or recorded.
Ability to add your own watermark / logo (premium feature).
MOV, WMV, and AVI file formats for your video output. JPG and PNG sequence offered too.
Facility to share whiteboard presentations on Facebook and YouTube or covert them to Microsoft PowerPoint presentations.
Saving projects online while working on them offline.
Created on one device, your VideoScribe presentations can be downloaded to multiple other devices.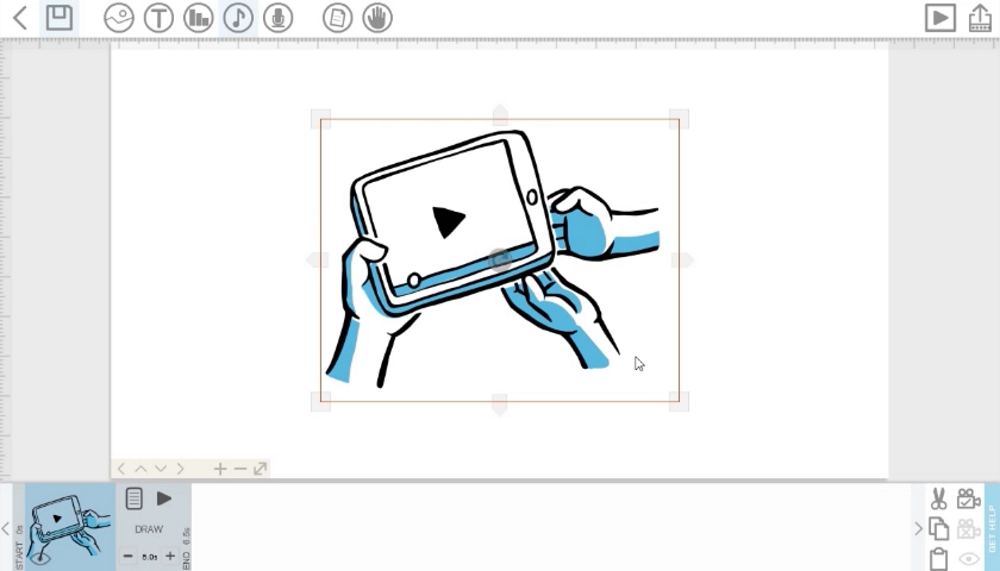 Tool working
After you have downloaded and installed VideoScribe, you can start creating your very first scribe. While the software does come with a guidebook and tutorial, here are a few easy steps that will help you monitor your ideas come to life:
Launch VideoScribe and click on 'Create a New Scribe'.
Click on 'Add an image to the canvas' and type what you are looking for in the keyword search field.
After you select the image, you can make changes to its resolution, size, or color in the 'Image Properties' window. All effects that you add to your image come with a preview.
Click 'Add text to the canvas' and type the text in the 'Add text' window. You can change the font, size, and color of the text.
Click on 'Add a chart to the canvas' and select the type of chart, dates for data depiction, and color in the Add chart window.
Click 'Add or change a music track for this scribe' and select a track by browsing for it in the 'Browse music' window.
Click 'Add or change the voiceover for this scribe' and click Record in the Voiceover window.
You can also change the background paper for your whiteboard presentation by clicking 'Change the paper texture and color' and selecting one of the available options in the 'Paper options' window.
Click 'Select a different default hand for this scribe' and select one of the options in the 'Select hand' window. You could even add something of your own by clicking the ADD YOUR OWN button.
To save your creation, click on Save or export this scribe -> Take a single snapshot to a PDF document. To save the scribe locally, type the name of the scribe in the 'Save scribe' window and save it on your system. To save your scribe online, click on 'Save (export) online'. To export your scribe, click 'Export to a "scribe" file'. To import your file back, click 'Import' and save it locally.
To publish your project, you must create a video file. Click 'Publish (render) your scribe video' and you will be able to share your video on Facebook and YouTube.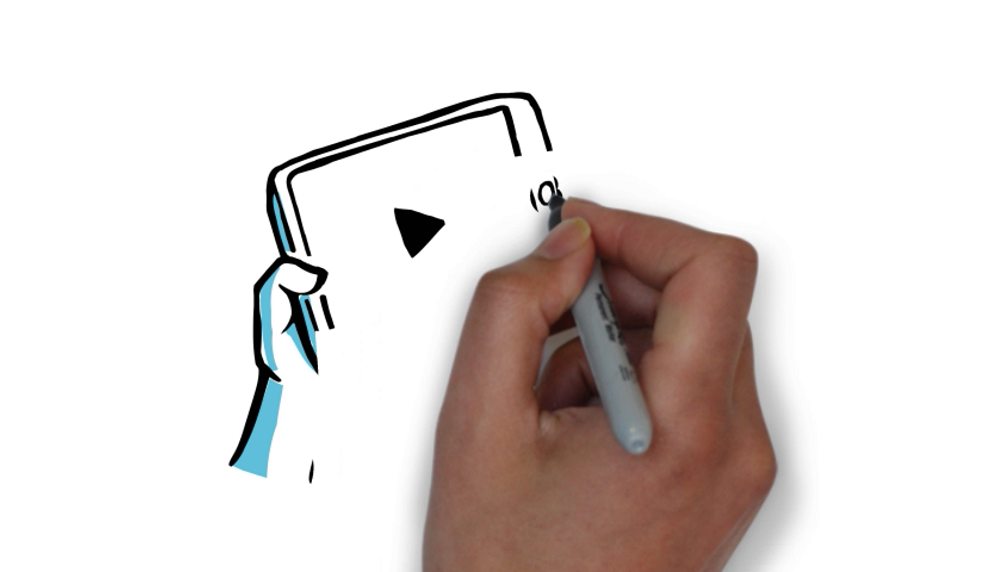 Pros VS Cons
Why we love VideoScribe
Ease of use.
The massive library of high-quality images and sound tracks.
Eliminates the need of a professional.
What we wish it would offer
Something that the others in its competition are offering: sketch to video. The sketching of a video before it plays is a good-to-have feature, and bundled with VideoScribe, it would really be the whole package.
The lifetime package of this software does come at a price too steep. If you are just starting out, investing in an expensive product like this one might not be a good idea.
Create whiteboard-style animation videos easily with VideoScribe videoscribe.co/ by @SparkolHQ via @supermonitoring
Verdict
Overall, we'd say that VideoScribe does the job and does it well! The best part about it is that you can find out for yourself and test its mettle by trying it out for free. So go, download it right away!
Get notified about our new posts
By submitting this form I accept the
Privacy Policy
and I agree to receive blog-related information from Super Monitoring.