10 Best Virtual Phone Systems for Businesses in 2023
Landline systems are going extinct!
This isn't a drill, it's really happening.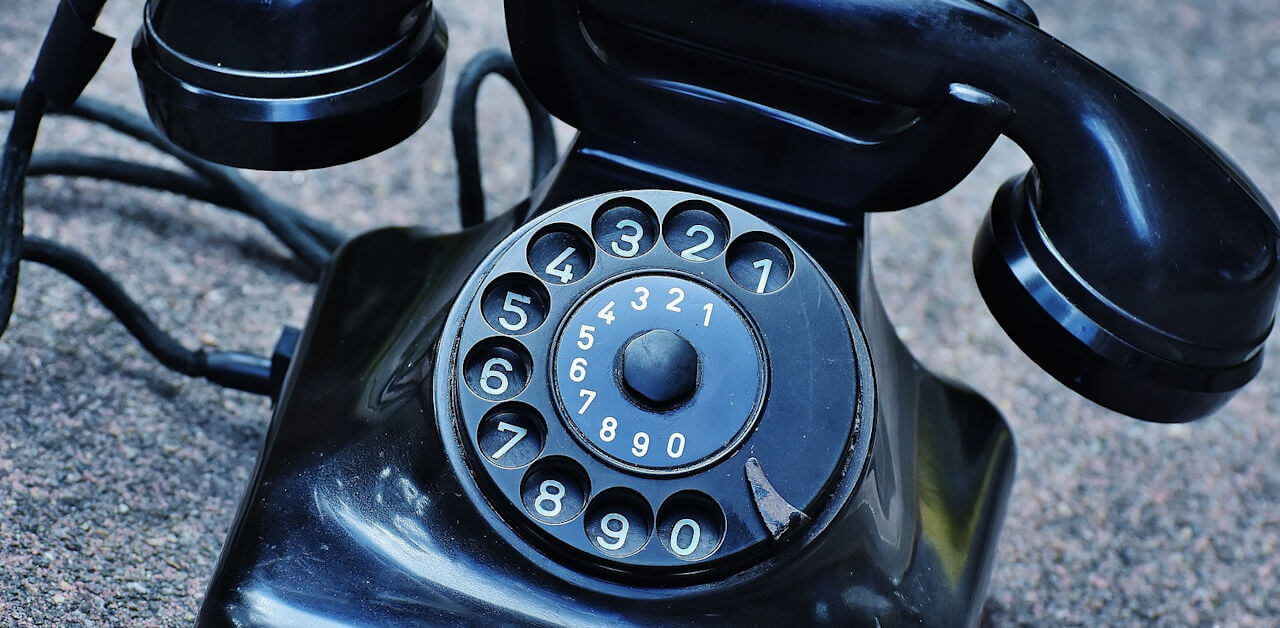 The times have changed, demanding faster and intelligent communication tools that are also cost-effective. This is more important for businesses that are scaling and need to invest their resources efficiently. And, with the current culture of remote working, using a better collaboration system has become a priority for all kinds of businesses.
A recent survey has shown that communication is one of the biggest concerns for remote working businesses.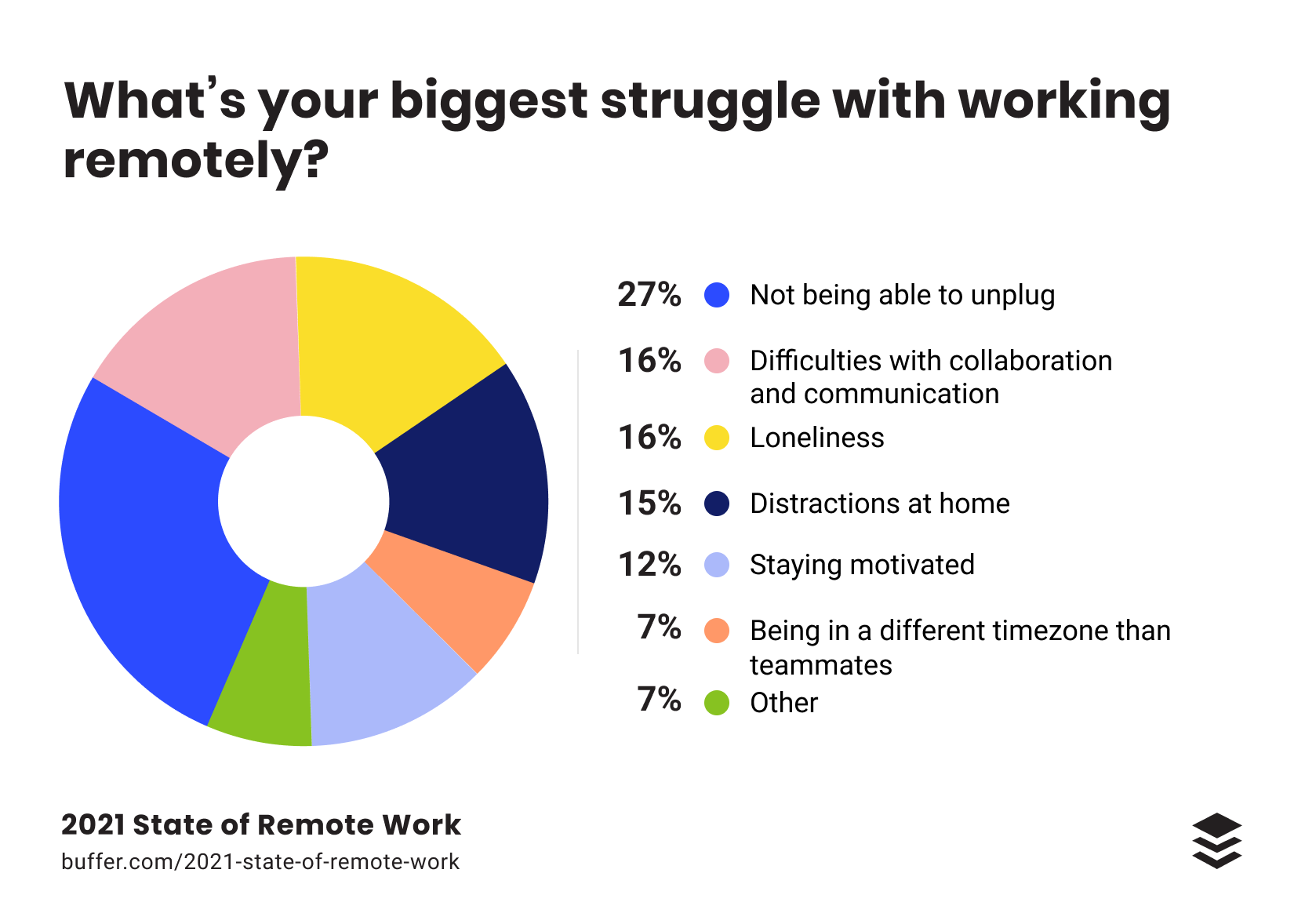 Source: Buffer 2021 Survey
So, why are these age-old, traditional systems unable to keep up with the current times?
One of the major reasons is that the regular landlines are accompanied by extraneous hardware installations and maintenance costs with no flexibility.
If we talk about mobile phones, then they lack in providing intelligent routing options or analytical reports. These are essential for a business to handle its call flow and improve its processes.
So, what's the alternative?
Since most of the things are taking place on the internet these days, maybe the answer for this also lies there? Let's see…
What Is a Virtual Phone System?
A virtual phone system allows you to make calls over the internet using a mobile or a laptop. These phone systems are actually software that use VoIP or Voice over Internet Protocol and are called "softphones".
The softphones can be installed in any system giving you the look and feel of a traditional and easy-to-use interface but pack a lot of features with it like call recording, routing, and barging.
You can also choose a number to share with your customers for calling. This virtual number can be a toll-free number, mobile number, or a local number. You can even port in your existing number on the virtual system to use.
What Are the Main Benefits of a Virtual Phone System?
Here's a list of all the reasons that virtual phone systems are quickly gaining popularity among businesses.
1. Easy Installation
Regular phone lines need hardware and physical setup configuration. As opposed to the wires hogging up your space, the virtual system is a quick software installation to your device and you're good to go. With a little help, you can yourself set up the account and start with the complete virtual system in less than an hour, it's that quick and efficient.
2. Loaded With Features
All virtual phone systems come with features like interactive voice response, call forwarding and routing, call recording, voicemails, and much more.
3. Cost-effective
All of this doesn't come with a fancy price tag and that's the best part about it. Compared to the resources wasted on traditional phone setup, it's a value-for-money alternative.
4. Reporting
You can manage your call flow efficiently and refer to the analytics to make necessary improvements. The virtual phone systems come with intelligent and robust reports that give you accurate insights into your processes.
5. Scalability
Adding a new team member to the virtual phone system can be done in a few mouse clicks by you. The admin gets complete access to the account to create new profiles and add them to the call flow. This gives you the flexibility to scale your business without external dependencies.
Sounds like something you want to try for your business?
We've got you covered.
Here's the list of the 10 best virtual phone systems you can explore further to upgrade your business communication.
Top 10 Virtual Phone Systems For 2022
1. Ring4 – Big on features and light on the pocket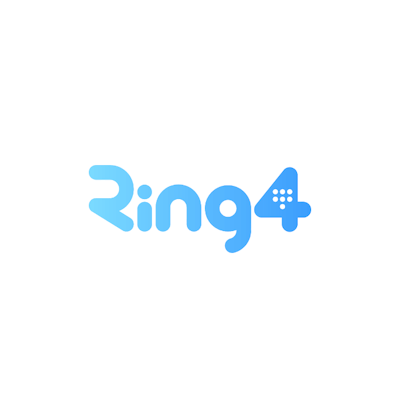 How does setting up your virtual phone system in 30 seconds sound like?
Too good to be true…
Ring4 can get your full-fledged virtual number setup running in 30 seconds, whether it is a toll-free or a local number.
Their online account acts as a contact directory from where you can text and call any number. All these calls are recorded and transcripted with no storage limit.
The easy-to-use interface makes it efficient for users who aren't much tech-savvy and makes remote work smoother.
If your business is scaling, then Ring4's international calling or call center solutions might interest you.
The free version lets you manage video calls of up to 10 participants with no software installation. If you upgrade to their business plan of $8/user/month then you get to access unlimited calls, text, and video meets. The upgraded plan comes with dedicated 24/7 support and international calling. Both the plans, free or paid offer you integrations with popular platforms like Slack and Google.
2. Freshdesk Contact Center – Transform your customer communication with AI
Freshdesk Contact Center (former Freshcaller) is the platform that is designed to improve customer communication with the help of its smart contact features. It can route calls efficiently and uses AI-powered voice bots to handle standard queries of the customers so that your team can get more time to do better tasks.
You can get started with porting in your number or choosing one from the number list of 90+ countries. Once you have uploaded your contacts and added the team members to the portal, you can then track the performance through analytics available for monitoring.
It becomes more effective if you're already using other products from the Freshdesk suite as that can seamlessly be integrated with Freshdesk Contact Center.
Freshdesk Contact Center has a free 21 days trial. The free version works on the pay-per-minute concept but the custom greetings or reports are accessible for this. The upgrade plan starts from $15/month/agent with up to 2000 free incoming minutes and additional features like call transfer and wait queues.
3. 8X8 – For secure, all-in-one communication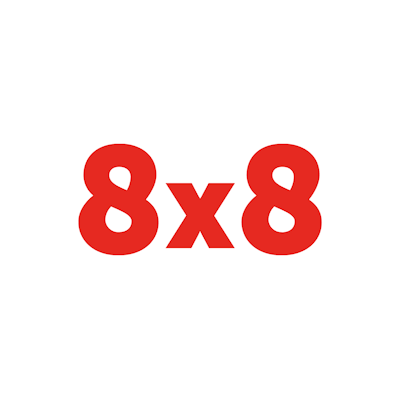 8X8 focuses on enhancing the communications between the employees and with the customers. It provides text, call, video meet options for internal discussions along with the system to manage inbound and outbound customer call flow.
All this is managed and customized through AI-backed analytics and integrations with almost all popular business software like Salesforce, Azure, Zendesk, HubSpot, and many more. The AI analytics not only give an accurate report for tracking but also assist in coaching the team for better performance.
8X8 takes its customer data privacy very seriously and has advanced security compliance certificates.
The plan starts from $15/user/month with unlimited call minutes in the US and Canada.
4. Nextiva – Custom automation for smart team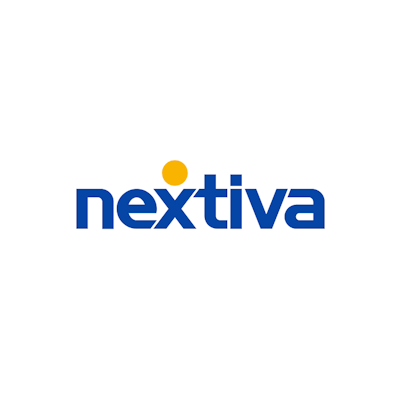 Nextiva helps you manage your customer communication through calls, instant messages, and video conferences without overburdening your team with repetitive tasks. You can create automated workflows that will be triggered once the set criteria are met. This makes follow-ups & customer check-in easier.
You can also integrate your other applications with Nextiva to create a one-stop channel for communication. The intelligent analytics with gamified interface make it ideal for performance tracking and employee engagement.
The plans start from $11.95/user/month with unlimited video and voice calls along with 24/7 support.
5. Aircall – A flexible & feature-loaded communication solution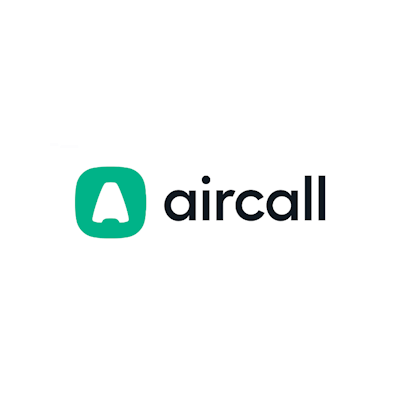 Aircall is packed with features to manage team productivity, collaboration, and customer experience. It can trigger automatic calls in bulk for an efficient sales process. The calls can be disposed of with tags for filtered search later.
Unlimited calls can be managed parallelly so that you don't miss out on any valuable customer communication. Call queuing & transfer also helps you in managing the customers on the call with a low wait time.
You can integrate more than 50 APIs for a custom solution with a single click.
The plans start from $30/user/month. You get unlimited call minutes in the USA and Canada with phone support.
6. GoToConnect – Flexible and unified solution for communication management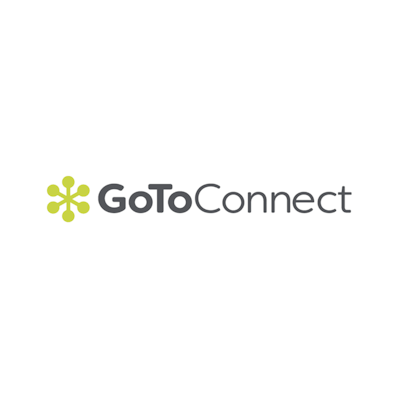 GoToConnect comes with an entire set of call management features like custom hold music, wait time announcement, advanced call routing, call barging, and unlimited call queues that provide a seamless customer experience. The HD video meets can include up to 250 participants where you can create personal meeting rooms as well. And, for the easy designing of the call flow, the drag & drop feature has been provided on the panel.
For call center solutions, you can integrate the GoToConnect account with Salesforce, Zoho, etc. to fetch the customer details while the agent is on the call.
You can reach out to their sales team through the website to get a personalized quote.
7. OpenPhone – A simple app to get more done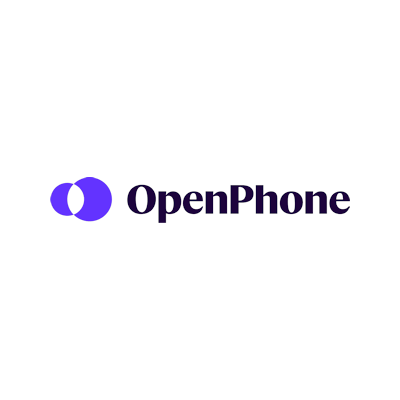 OpenPhone is compatible with iOS, macOS, and Android. It packs everything you can expect from a virtual phone system whether it is call transfer, recording, or routing.
The interface is very simple and user-friendly where you can see all your contacts and ongoing conversation threads with them. It allows you to add snippets that can be used as a standard reply and mark threads as unread for effective follow-up. You can even initiate internal threads for an ongoing customer message for updating your team on the latest developments.
The standard plan starts with $10/user/month.
8. eVoice – A system that offers value to all kinds of businesses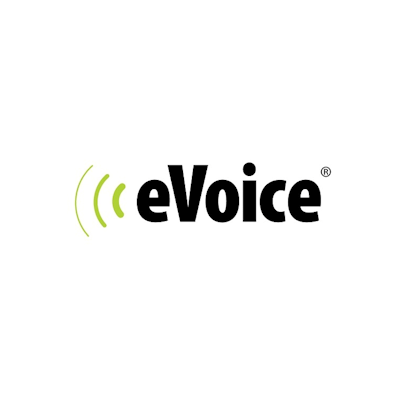 eVoice can get your virtual phone system started in just three simple steps. You can choose a virtual mobile or toll-free number for yourself, set the call flow & greetings to it, and get the call routing configured.
While managing the call traffic, you can set the hold music, advanced call routing rules, call queuing, and conference call to effectively handle the customers.
It has plans and features for all businesses irrespective of their size. The plan starts from $14/user/month.
9. CallHippo – Not just a great product but excellent support too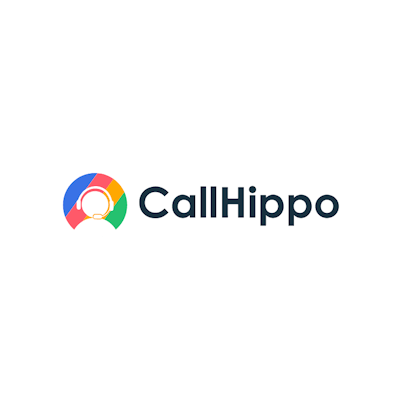 CallHippo offers an extremely user-friendly panel for clients to set up their accounts in less than 5 minutes. You can manage your contacts with the country and time zone details so that you can reach out to them at the best time. Apart from that, it has a power dialer, which will automatically call the contacts uploaded by you for faster follow-ups.
You can use the detailed analytics and the call barging feature to track the performance of your team and improve their work.
The plans start from $16/user/month and you can connect with your customers from over 50 countries and integrate over 85 portals to the CallHippo account.
10. Dialpad – Your AI-powered personal assistant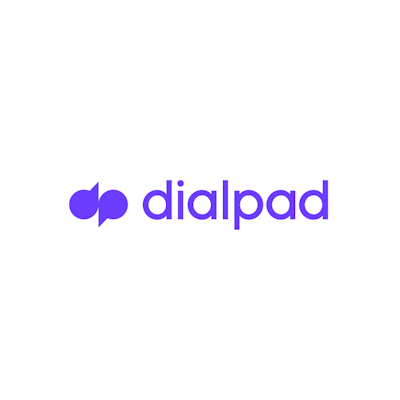 Dialpad has powerful AI integrated into its system that transcribes every call and meeting in real-time. This helps to retain the highlights of the discussion and train your team accordingly. Setting up an account isn't a hassle for the users, they can add some necessary information and complete the setup in just a few clicks.
It has features like the live coach, data backup, conference calls, on-call feedback collection, with extended integration support, which makes it a perfect choice for startups as well as enterprises.
The plan starts from $15/user/month.
Wrap Up
Effective communication has become a necessity for businesses of all types to manage their teams and serve their customers better. And certainly, in the rapidly changing times, the same old systems won't survive for long.
That's why it's important to upgrade and enhance your business operations so that you can stay ahead of your competitors and match the expectations of your customers.
---
About the Author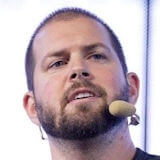 Trevor Hatfield is a SaaS growth consultant and managing partner of Ring4. He leads the product development and drives innovation for building the best light-weight business phone solution in the cloud.
Get notified about our new posts
By submitting this form I accept the
Privacy Policy
and I agree to receive blog-related information from Super Monitoring.