Top 10 Best Web Applications for Verifying Email Addresses
Email verification is a crucial part of email marketing. Verifying email addresses allows you to remove incorrect or non-existent ones from your subscriber list. Taking the time to do this means fewer emails will bounce, leading to a higher deliverability score. A higher deliverability score means fewer emails will get trapped in spam filters.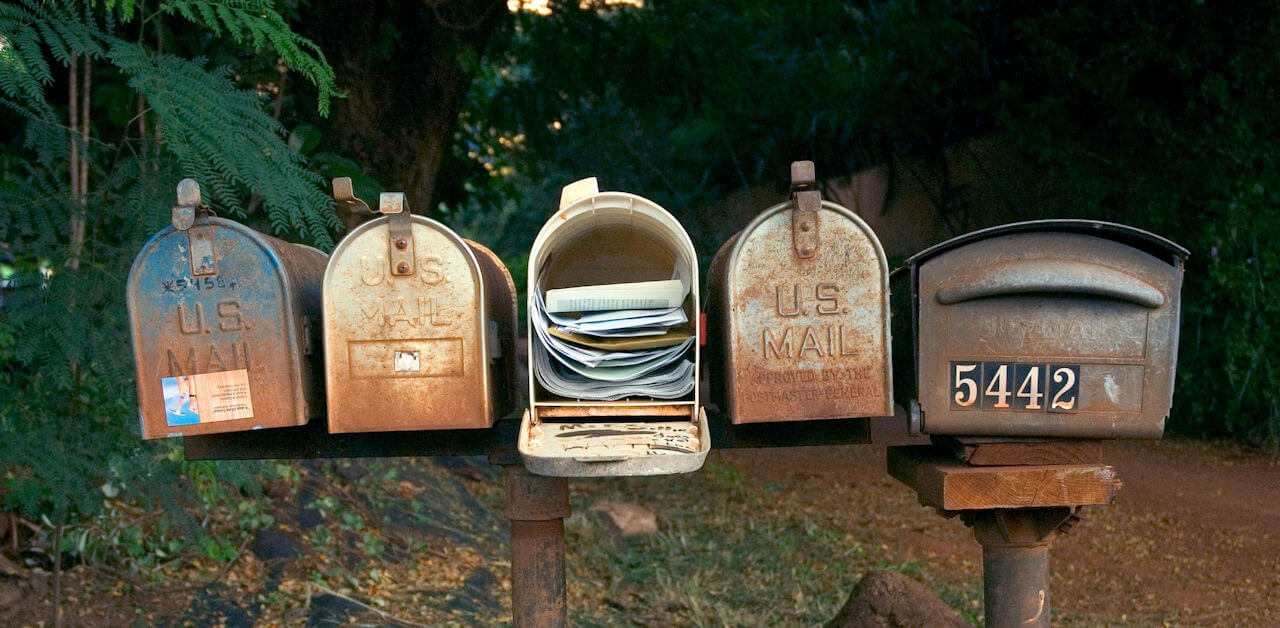 It's essential, therefore, to use a powerful and trustworthy application to clean your email list. There are many tools available, but in this article, we'll look at the top 10 email verification software solutions:
1. Voila Norbert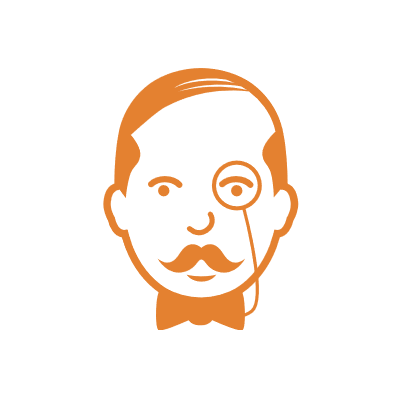 Voila Norbert is an excellent tool for verifying emails. You can check addresses one by one or in bulk by uploading a .CSV file, copy and pasting the email addresses, or verifying via integrations.
Voila Norbert's Verify API allows for real-time email verification once integrated into your processes. It's available for Python, Ruby, PHP, and .Net.
Voila Norbert removes any duplicates, so you don't accidentally email someone twice. It also filters out invalid email formats and gets rid of all email addresses linked to inactive, invalid, or parked domains.
Voila Norbert's accuracy is second to none. With its up-to-date database, you can achieve a deliverability rate as high as 98%.
For such a powerful tool, Voila Norbert is very reasonably priced. It charges only $0.03 per email up to 500,000. Beyond that, the price is $0.01 per email, with $2 as the minimum charge.
2. NeverBounce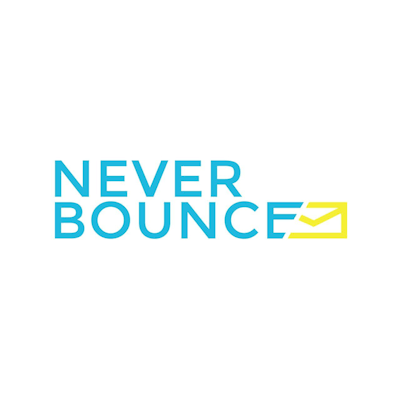 If you're looking for a tool that will clean your email list quickly, NeverBounce is a good option. It can verify around 500,000 email addresses within a few hours. For up to 500 addresses, expect results in minutes.
NeverBounce provides API, JavaScript Widget, Webhook, and Dashboard to verify a single email. During the cleaning process, the tool classifies emails into general categories – Valid, Accept All (Unverifiable,) Unknown, Disposable, and Invalid. Although useful, it doesn't give details about why an email received a particular classification. It also provides instant bounce analysis.
NeverBounce offers two paid packages. With its Pay As You Go plan, the per-email cost ranges from $0.008 to $0.003, depending on how many addresses you want to verify. The Enterprise package will offer a bespoke price if you have one million or more emails to validate.
3. Bulk Email Checker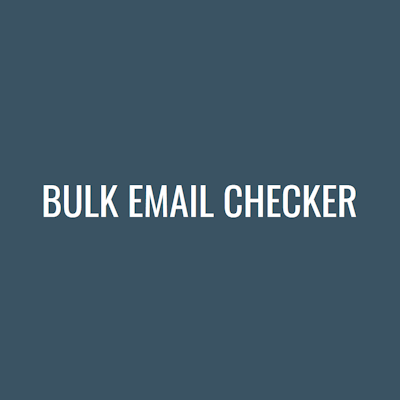 Bulk Email Checker is a Simple Mail Transfer Protocol (SMTP) based email checker. It integrates well with MailChimp, PostMark, MailJet, and other email marketing services. It also offers a useful mobile app.
The verification process involves deleting duplicates, checking if the email addresses are in an RFC-compliant format, then filtering them to look for disposable emails.
Bulk Email Checker has four paid plans: Light, Average, Heavy, and Enterprise. The light usage plan costs $2.95 and allows you to verify 1000 emails. At the other end of the scale, the Enterprise plan costs $3299.95 and gives you 25 million verifications.
4. BriteVerify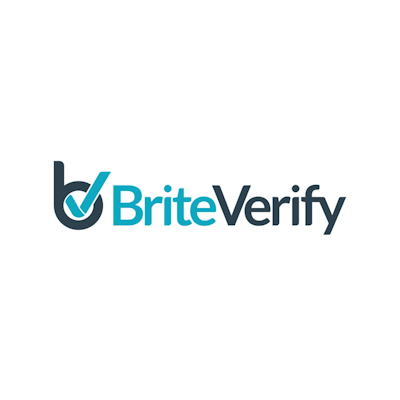 BriteVerify is another tool that offers real-time email verification. Its versatile email verification API can be used on landing pages, POS systems, or mobile devices. It can also conduct domain validation.
BriteVerify is beginner-friendly, with an intuitive user interface. The verification results clearly show why an email address was flagged. BriteVerify can also store historical data, should you need to refer back to previous searches.
BriteVerify doesn't provide a pricing table on its website. You have to give your contact details to access its pricing structure. An online search revealed that BriteVerify is more expensive than other tools. Each verification costs $0.01 if you're checking under 250,000 emails. For one million to two million verifications, each one costs $0.05.
5. Xverify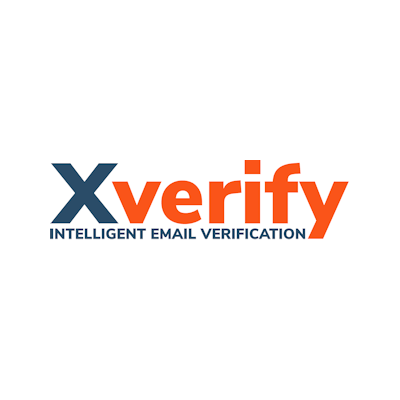 Xverify allows for real-time email verification to improve email deliverability. It can filter out disposable email addresses, bad domains, spam keywords, and role accounts. It can even verify phone numbers and address data.
The drag-and-drop interface makes it easy to upload email addresses in batches. You can also upload your list via the web uploader or FTP.
Xverify offers Pay As You Go rates. If you're checking under 5000 email addresses, the price per address is €0.0092 ($0.01.) For more than 2.5 million emails, the price drops to €0.0009 per email.
6. Bounceless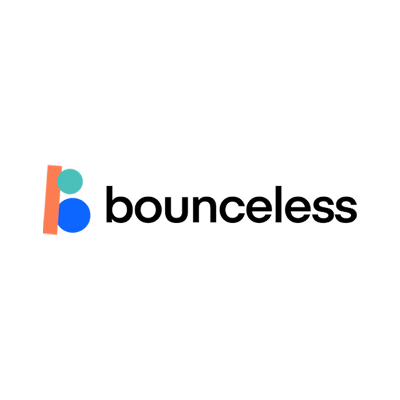 Bounceless can verify your emails in bulk from a CSV, txt, or xls file. Bounceless is a poor choice for removing duplicate email addresses from your list, as it often misses these. However, it's fast and efficient and offers a range of useful charts to help you visualize your data and improve your next campaign.
Bounceless integrates well with MailChimp, Mailer Lite, and SendGrid. Its interface is user friendly, but its use of jargon may make it confusing for non-experts. The company's customer service is excellent, however – its agents are fast, responsive, and knowledgeable.
Bounceless offers a one-time or subscription-based plan. For 2,500 email verifications under the one-time plan, you'd pay $19. Under the subscription plan, you'd pay $19 per month and get 2500 verifications each month. A one-time purchase of 2 million verifications costs $1899, while you'd pay $1649 per month to get that same number monthly.
7. DataValidation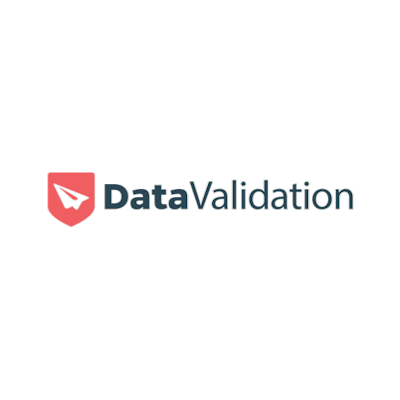 DataValidation allows you to verify email addresses one by one or in bulk. You can upload or import your email list directly from your email service provider in either CSV or txt format. DataVerification gives you a quality report for each list. It also guarantees 99% deliverability after cleaning your email list.
Perhaps this tool's best feature is the autopilot function, which lets you monitor your email list monthly, weekly, or bi-weekly.
DataValidation offers a free trial that allows you to verify up to 500 emails. After the free trial, the cost is $0.007 per email for up to 10,000 checks. The per-email cost then reduces on a sliding scale basis. If you have more than 3 million emails on your list, it will give you a customized quote.
8. Verifalia
Verifalia is a highly regarded and reliable email verification tool. It detects and highlights spam-traps, temporary addresses, and catch-all domains. It can also check if a mailbox is real. Unlike other tools, Verifalia can verify email addresses written in non-Latin alphabets such as Arabic, Cyrillic, or Chinese.
Verifalia is intuitive and straightforward to use. Simply copy your list of email addresses and upload it into their system, and then download your cleaned list in CSV or xls format. The tool's user-friendly dashboard gives you relevant information such as your recent activities, a graphical heat map, and sub-users information.
Verifalia offers a free trial that allows up to 25 email address verifications per day. For $9 a month, you can get 250 verifications per day and add five users to your account. The most popular plan is the Professional one, which costs $49 a month for 1250 verifications per day. You then have the Enterprise plan ($199 per month for 6250 verifications per day) and the Ultimate plan ($499 a month for 25,000 verifications per day.).
9. ZeroBounce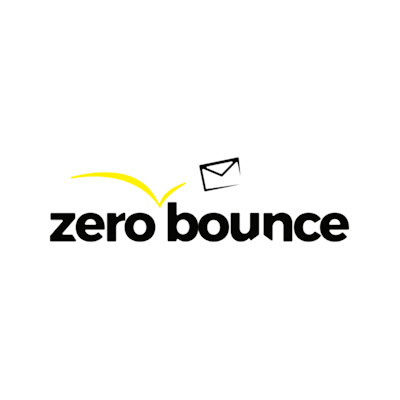 ZeroBounce is an affordable email verification tool. It not only removes invalid email addresses, but also eliminates bounces, checks key recipient demographics, and validates IP addresses. ZeroBounce offers additional deliverability tools such as an inbox placement tester and a mail server tester.
ZeroBounce's "Freemium" plan gives you 100 validation and scoring credits per month for free. Its Email Validation and Scoring plan starts at $16 for 2000 credits. The credits never expire, so you can carry them over to the next month if you haven't used them. The Deliverability Toolkit plan gives you 50 inbox tests and 50 mail server tests and starts from $39 per month.
10. EmailMarker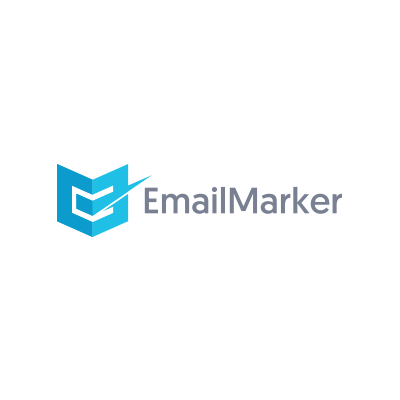 https://www.emailmarker.com/EmailMarker is a useful tool for marketers that verifies long email lists quickly. Checking 10,000 emails takes just 100 minutes.
EmailMarker identifies duplicate records and merges them. It also determines syntax errors and detects unsafe accounts. The downside is that Email Marker can only integrate with MailChimp, so it is of no use to marketers who use other email platforms.
EmailMarker allows you to verify up to 150 emails for free. From there, every thousand verifications cost $3. For $999, you can verify up to 2 million emails.
So What is the Best Email Verification Tool?
Now we've looked at ten of the best email verification tools on the market, and you might be wondering which one comes out on top. Each has its pros and cons, and you must decide which is most appropriate for your needs.
If I had to pick the best email verification tool overall, I'd choose Voila Norbert. Its 98% deliverability rate is among the highest you will find anywhere. It's simple to use, and its real-time verification capabilities and robust email filtering system allow you to quickly and efficiently clean up your email list, ensuring maximum deliverability.
Best of all? For such a powerful tool, it's remarkably affordable!
---
About the Author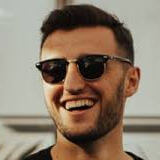 Owen Baker is a content marketer for Voila Norbert. He has spent most of the last decade working online for a range of marketing companies. When he's not busy writing, you can find him in the kitchen mastering new dishes.
Get notified about our new posts
By submitting this form I accept the
Privacy Policy
and I agree to receive blog-related information from Super Monitoring.