Top 10 Web Applications for Data Visualization
Data visualization is an essential concept in the field of data science. So much so that whenever you want to analyze any set of data, you must always incorporate data visualization. Regardless, the majority of people still do not have a proper understanding of this concept and how to implement it. Therefore, in this article, we define data visualization and examine ten website applications for performing it.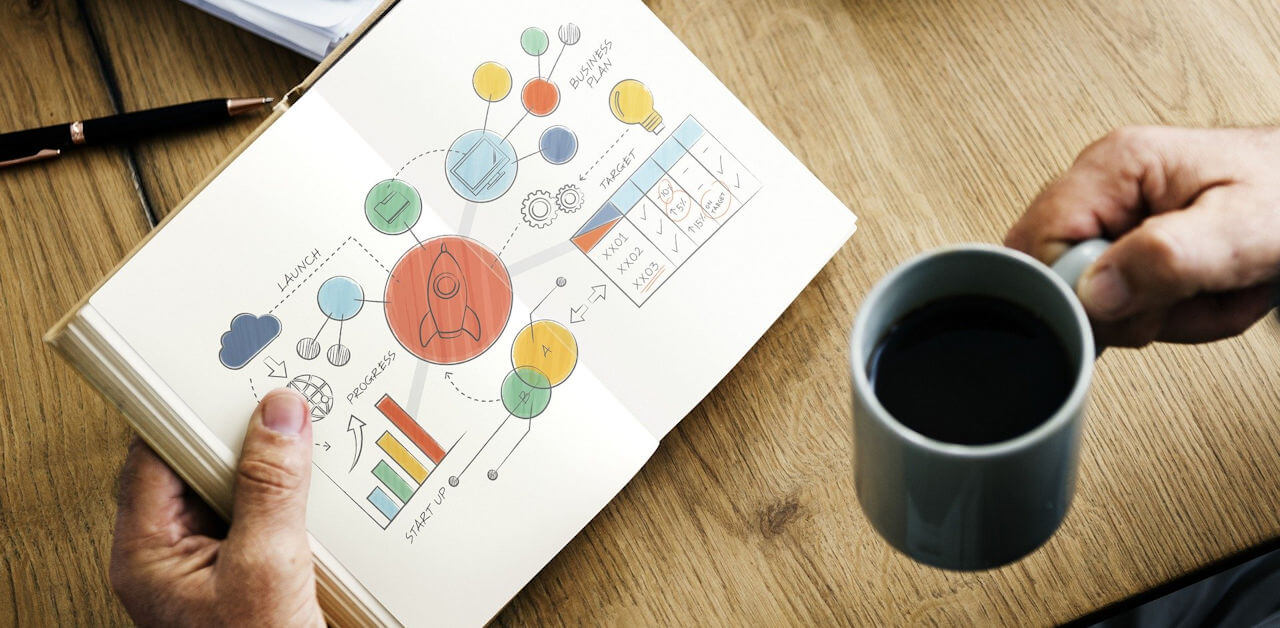 What is Data Visualization?
Data visualization is the representation of data as pictures or graphs. It leverages an array of visual elements, for example, charts, graphs, and maps, to deliver an easier way of comprehending trends, patterns, and irregularities in data sets. By taking things further with interactive visualization, you can gain a better understanding of a concept by looking for more details in charts or graphs. Moreover, you will be in a position to change the displayed information and how it is processed.
With the increasing significance of big data, visualization has become integral when it comes to processing large amounts of information. In turn, it has helped users make better data-driven decisions.
List Applications and Tools for Data Visualization
Do you want to implement data visualization in your venture? Below, The App Solutions experts have gathered a list with ten best applications and tools for data visualization. Use them to improve your decision-making day by day.
Tableau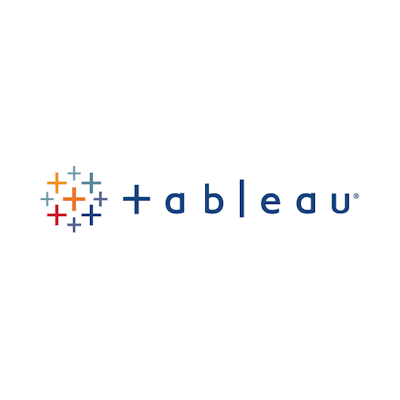 Tableau is a business intelligence app that is among the leading software when it comes to data visualization. It is quite straightforward in using, thanks to its intuitive drag and drop functionality. It also provides ten to one hundred times faster analytics than competitors. With this application, you can merge several views of data for better insights. Best of all, you can share a dashboard on mobile gadgets or live on the internet just in a few maneuvers.
When it comes to the things you can do, Tableau allows you to create interactive graphs and charts in the form of dashboards and worksheets. These then help you to make any relevant business decisions.
Roambi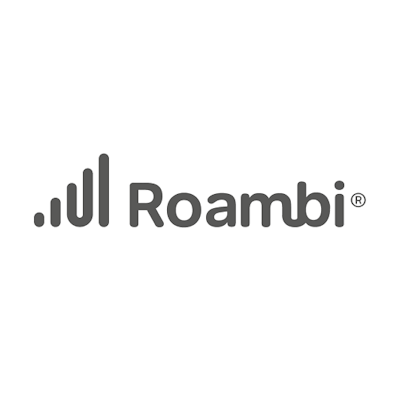 It is a mobile-based website application for analyzing and visualizing data that revolutionizes the way users leverage business intelligence. Roambi provides you with access to self-controlled business intelligence and the capability to amalgamate data from various sources in one application. With it, you can breathe life into data fast and straightforward. The data can be accessed from anywhere, any device, and whenever it is necessary.
The main advantage of this application is that it offers a quick and intuitive way of accessing and sharing insights. Use it to develop informative presentations with visualizations that help propel your enterprise upwards.
Qlik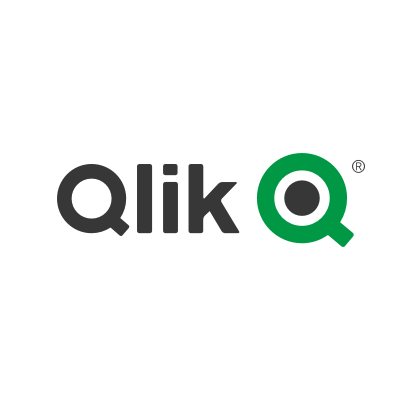 Data analysis is essential when it comes to improving your enterprise. With Qlik, you can visualize any information you have, and thus, analyze it faster. It enables you to create interactive reports and dashboards with stunning graphical and chart displays. With the software and discovery functionality, this app makes data analysis so simple, thus enabling you to make appropriate decisions within a short time.
Another notable feature is the drag and drop interface that allows you to make different maneuvers easily. It also has a Smart Search provision that enables you to identify the connections between various sets of data.
Salesforce Einstein Analytics
Initially developed for mobile, Salesforce Einstein Analytics can now work on smartwatches. It enables you to leverage data and develop readable charts, images and graphical depictions of any information you have. This application shines when it comes to assisting users in comprehending their enterprises without the need for a background in analysis.
HighCharts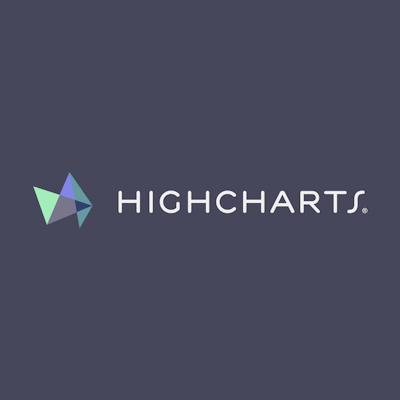 Highcharts is an excellent tool, particularly if you know JavaScript. The reason for this is that its library is written entirely in JavaScript and leverages various formats to display charts on different browsers and smart gadgets. It can process JSON data on the go and represent it in diagrams as per the preference of the user.
Google Charts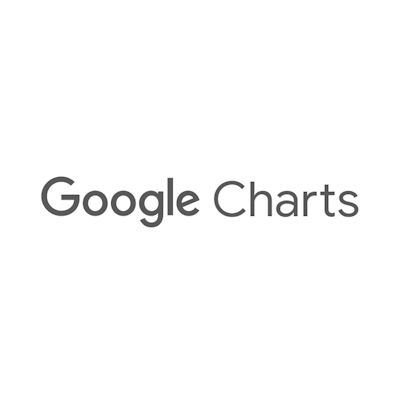 Google is one of the top trendsetters in big data. The company has designed Google Charts, a JavaScript charting library that enhances web apps by incorporating interactive charting ability. You can build a variety of charts on Google Charts, including bar charts, area charts, line charts, pie charts, spline charts, etc. The chart options are numerous, and you can personalize them to present your data in the best way. They range from simple to complex charts. In addition, charts made using this tool come in HTML5 and SVG formats. They can, therefore, be viewed on any device or browser.
FusionCharts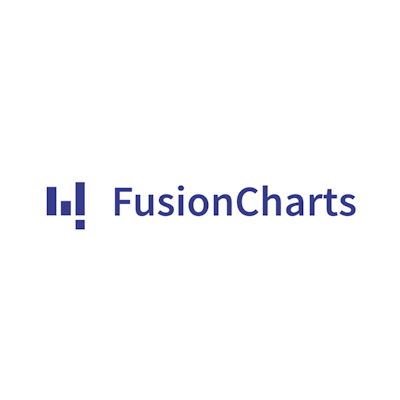 Featuring over 95 chart types (2D and 3D), FusionCharts is another great application for data visualization. This charting library from InfoSoft Global Ltd now has more than 28,000 clients all over the world. If you want to map out data from a geolocation app, you will find the data-driven maps feature useful. Other features include interactive charts, extensive documentation, and cross-browser support. You can use this application on both the web and mobile. On FusionCharts, you can make bar charts, column charts, pie charts, area charts, line charts, heatmaps, treemaps, spider charts, waterfall charts, etc. It is popular with many Fortune 500 companies. Some of its clients include Microsoft, IBM, Oracle, Adobe, and Intel.
Zoho Analytics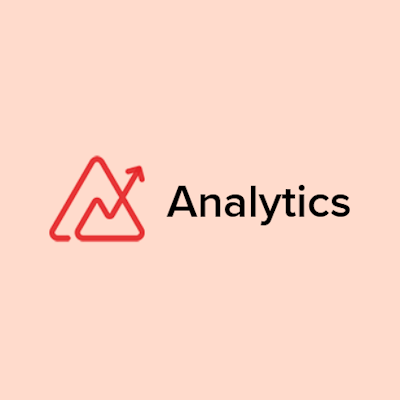 Zoho Analytics is a BI and data analytics tool that allows you to visualize your data appealingly and intuitively. There are several applications within this tool, including dashboards with custom themes, reporting, analysis, data warehousing, and so on. Options for visualizing your data include summary views, pivot tables, widgets, and of course charts. You can generate various reports with Zoho Analytics and publish them or embed them within your blog or site. It also offers more than 100 connectors for rational databases, NoSQL databases, business applications, and cloud databases.
Infogram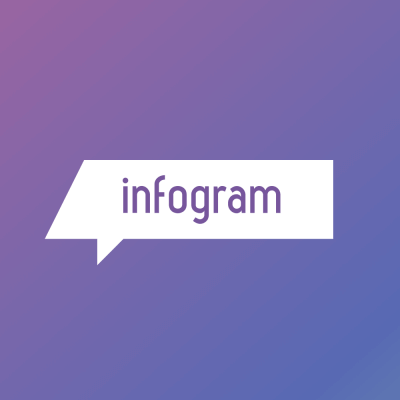 Infogram is a web-based charts and infographics maker. It features an intuitive editor that allows you to convert your data easily into charts or infographics that you can publish, embed, or share. Created in 2012, Infogram lets you pick from over one million designer templates to build your infographics. And, it allows for collaboration in real-time. One thing that makes this application wonderful is its usability. Anyone, from teachers to businesses, can use it to visualize their data. Among the companies that use Infogram include LinkedIn, Intercom, Fast Company, Euro News, and Transparency International.
Sisence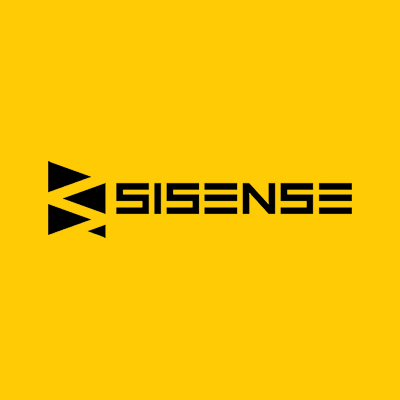 Sisence is a business analytics software that helps prepare and analyze big data from various sources. It's an excellent tool for creating analytic apps that simplify complex data set into easy-to-understand visuals. Its main features include interactive dashboards, white-labeled BI apps, and self-service analytics. You can analyze data from your entire data landscape and turn it into insightful visualizations. This tool also allows you to deploy on-premises, cloud, or hybrid through Windows or Linux operating systems. Apart from the ability to work with enormous datasets, Sisence is also flexible and permits easy customization. The platform has partnerships with AWS, Google BigQuery, and Snowflake.
Final Words
Big data has become an integral part of the business world. If you want to understand your customers' needs better, provide solutions that your customers will buy, and keep up with shifts and trends in your industry, you must collect and analyze data. However, because big data is enormous, it's challenging to make sense of it and incorporate it into real business solutions. Data visualization helps to present data in a form that's easy to digest and interpret for business decision-makers. With the right applications, data visualization is now easier than ever. Make your pick from the list.
---
About the Author
Anzhela Sychyk is a market researcher and technical writer at TheAppSolutions. She likes to learn new things about modern technologies and share knowledge through value-added content, helping entrepreneurs build businesses in a more effective way.
Get notified about our new posts
By submitting this form I accept the
Privacy Policy
and I agree to receive blog-related information from Super Monitoring.
One comment:
Roman:

Thanks for the article. I think some of those tools will be definitely useful to me. I had some experience with Google Charts and Zoho analytics, and I am looking to try Inforgam.

January 13th, 2020 at 7:17 am