Best Data Visualization Tools for a Winning Business Presentation
Data visualization is a simple presentation of data or information in a graphical format. Humans are naturally drawn to colors and patterns and these tools make it easier for people to interpret and understand data.
Numbers are complex and they can be difficult to understand conceptually. Whereas, data visualization or pictorial representation can spark an interest in your audience to listen and learn more from your presentation.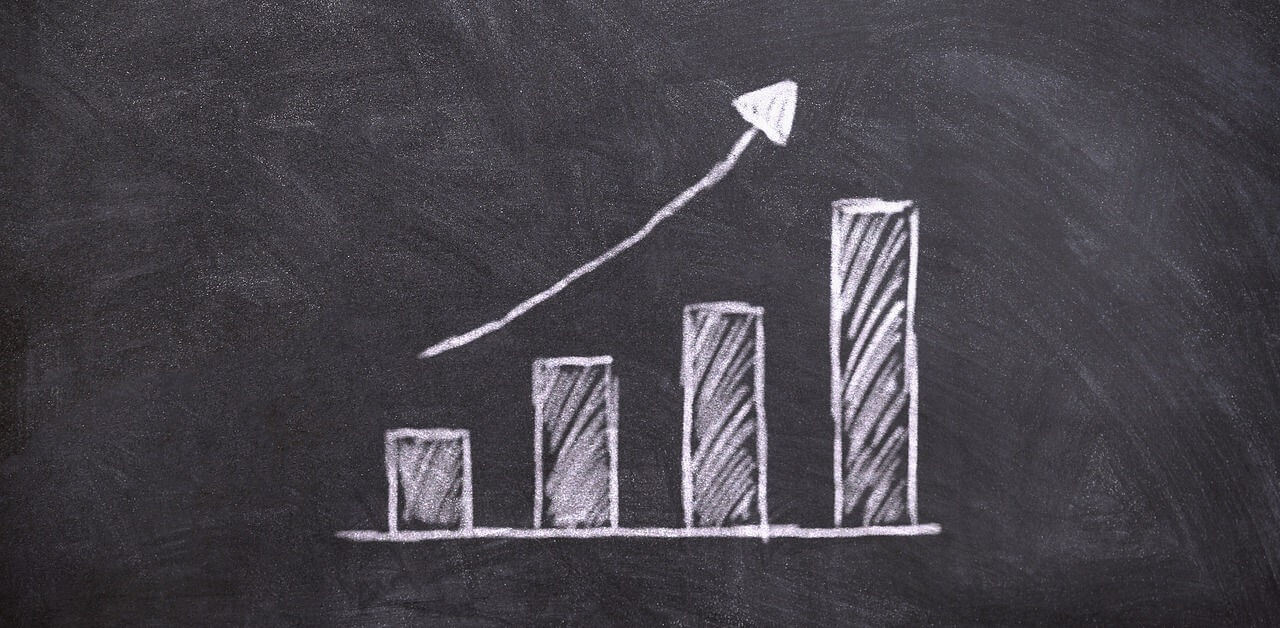 Businesses can provide insights into the significance of the data through the use of charts and graphs, or some other form of pictorial representation, for better visualization and understanding. Rather than bombard an audience with a wall of data, visualization brings a presentation to life; breaking down IT operations, business financial status, and monitoring of customer behavior.
A company needs to portray the whole range of its processes; starting from project initiation, workflow, and project management. Are you trying to win over your audience and looking for an effective way of representing the numbers? In this article, you'll find tools that will help you present a large set of data in minutes and in a more comprehensible fashion for your audience.
Top 7 Data Visualization Tools
We have assembled the seven best tools for any industry specification. These data visualization tools can work their magic on the widest range of situations. All you have to do is pick the right one for you.
1. Tableau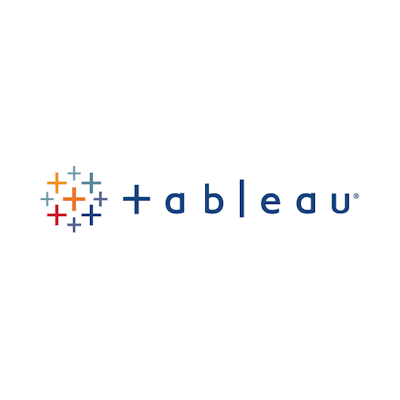 Tableau has a strong suite of tools when it comes to data visualization for business intelligence and big data in the corporate world.
Tableau Creator is one of the many software tools that is offered by Tableau. The data is processed to output visualized analytics for desktop and online versions. Apart from the Creator, there are versions for teams and organizations, such as data mining with visualization and live analytics processing with existing apps.
If you have trouble installing the desktop application, take a look at the server solution. It basically lets you visualize the reports online or with mobile. With the Tableau server, you'll be able to gain easy access to the files or the data from any location and any device.
Benefits
Makes it easier to communicate insights and do updates
Healthy customer support and more user-friendly
Allows real-time analysis of data and performs data blending easily
A free tool called Tableau Public provides some features but you can't save reports locally
Includes JavaScript extensions and APIs for custom reports
2. Infogram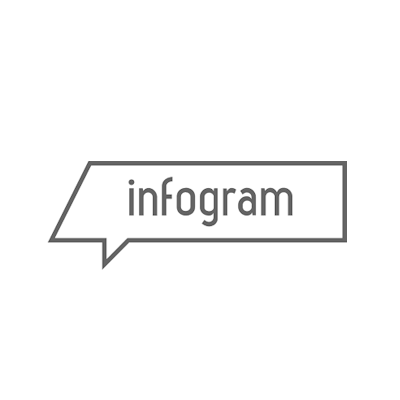 Infogram is a data visualization and infographics tool that allows you to link its software to real-time data. It is a straightforward tool with just three simple steps to take. You can later share, embed, and publish those infographics.
You can choose among many templates such as maps, infographics, and charts. It consumes the user data and converts it into visually compelling graphics.
This tool is best suited for government bodies and corporate companies that deal with sales and marketing. It can also be utilized by students, as it provides customizable templates. With the help of charts and templates, it's easy to understand the targets set by your organization. Technical expertise or coding skills are not required to get started with Infogram.
Benefits
Technical expertise or coding skills are not required to get started with Infogram.
It offers maps, charts, and an adequate mixture of icons and images.
Attractive project templates that will keep the audience engaged.
3. ChartBlocks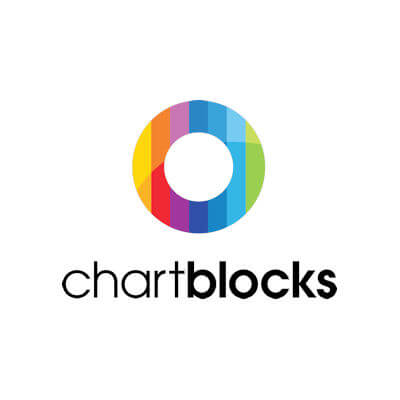 ChartBlocks is a well-designed data visualization software that requires no coding and builds compelling visualizations from the database, spreadsheets, and live feed.
The data can be easily imported and you can directly update your data in the ChartBlocks app and do the required import. The chart will be created in the hood HTML5 by using D3.js of JavaScript library.
You will have responsive and compatible visualizations with any screen size and device. The tool allows you to embed your chart on any web page and any social media platform. Choose from the dozens of available charts and customize them to your needs.
Benefits
With the help of a chart building wizard, it picks the right data for the chart
You can export the charts to graphic software as editable vector graphics
Excellent customer service
It has built-in social media tools where you can share and embed your charts directly
4. Datawrapper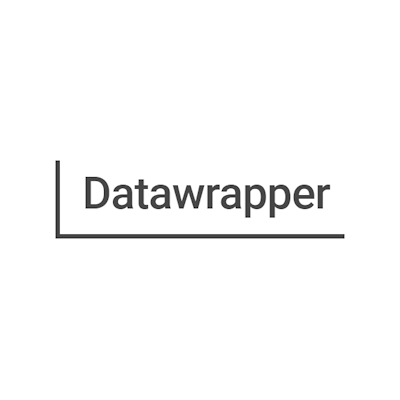 This is yet another wonderful data visualization software on this list. The usage of the tool is intended primarily for publishers and journalists. Small organizations and students can likewise work their way through this tool as they are user-friendly and contain basic data visualization features.
The audience you're targeting should be able to understand the type of chart you create. With Datawrapper, the data that is visualized through charts, tables and maps are easily readable on all devices. You don't need to be tech-savvy or possess coding skills to create the charts.
Benefits
It's a free open-source tool and doesn't require any technical knowledge
The charts that are created will get saved automatically
Datawrapper tool allows you to edit and annotate your charts
5. Slidehunter
Slidehunter is a tool that allows you to download and create free, editable timeline templates for presentations. This allows you to create easy-to-follow visualizations of projects and processes.
The presentation will give you an overview of events, detailed agenda, highlight essential points, and much more. Download the timeline design that applies to you and then open it in PowerPoint. You can begin to edit the text placeholders and timeline milestones in the design of your preference.
The timeline template is widely used for both corporate presentations and educational purposes.
Benefits
The tool is free and user-friendly
It comes with slide designs and timelines with milestones and descriptions
6. RAWGraphs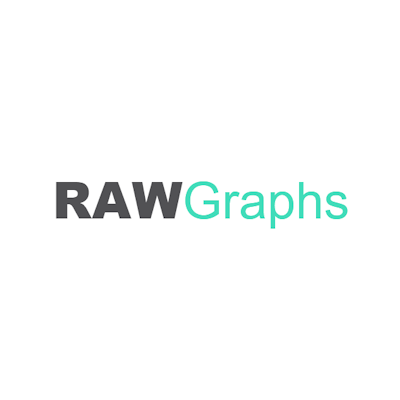 On the homepage of RAWGraphs, it claims that it's "the missing link between spreadsheets and vector graphics." The best part is, you can export your visualization easily and have a designer refine it. Data can be used in graphics software like Adobe Illustrator, Inkscape, and Sketch to give it a polished aspect. RAWGraphs makes the work easier for you.
It can compile data from Microsoft Excel, Google Docs, Apple Numbers, or a simple list of numbers separated by commas. It can give you semi-furnished visualization that you can open in the graphic editor and improve.
Benefits
Easy to work with, you can copy-paste text from MS Excel, Spreadsheet
Data is mapped, visualization appears. Easy to check the reports with multiple data entered for setting future targets
Can support visual layouts and offers the choice to export your work in SVG or PNG file
7. ZOHO Analytics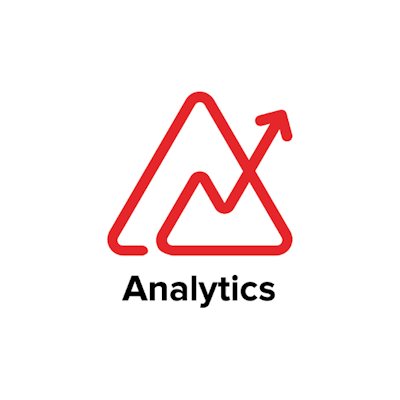 ZOHO Analytics is an online reporting tool and one of the best BI tools on the list. This tool helps in analyzing your business data and creating insightful reports. Data can be securely uploaded into ZOHO Analytics.
It has a wide variety of charts, tables, and components that help you to modify your data compactly. Without taking help from IT, this tool facilitates the creation and ability to share powerful reports within minutes.
Benefits
Can create visually appealing data visualization reports
Easily embed your reports and dashboards on websites and social media platforms
The AI-based assistant will help you in your data visualization process
Key Takeaway
Start creating your presentation and impress your target audience with interactive visualization. All of the above tools are a proper fit for both mid to large-sized corporations and will contribute to a more compelling visualization. Choose the tool that will work best for you.
---
About the Author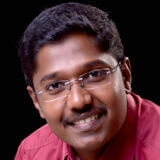 Dan Martin has hands-on experience in digital marketing since 2007. He has been building teams and coaching others to foster innovation and solve real-time problems. Dan also enjoys photography and traveling.
Get notified about our new posts
By submitting this form I accept the
Privacy Policy
and I agree to receive blog-related information from Super Monitoring.