3 Super-Effective Tools to Improve Your Online Customer Experience
Customer experience, or CX, is essentially the overall impression customers form of your business during their various interactions in the buyer's journey. It plays a deciding role in their likelihood of not just an immediate purchase but in their decision to remain loyal to your company and recommend you to others.
For today's tech-savvy customers, the experience that they get while doing business with your brand is just as important as the quality of your products, if not more.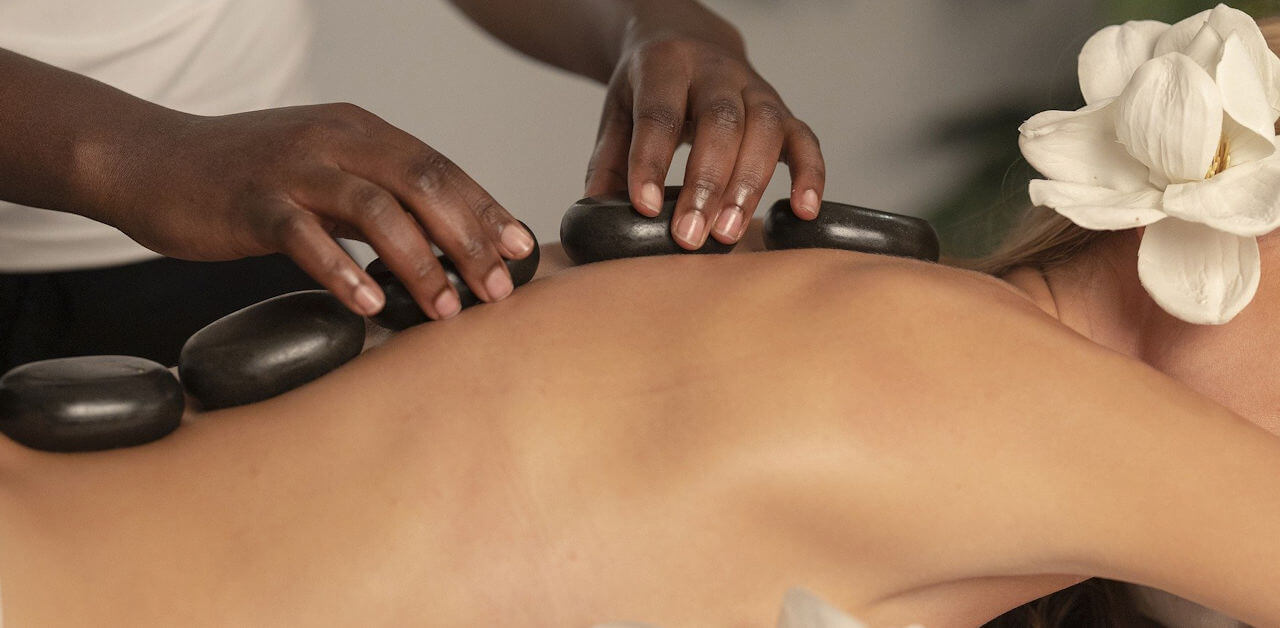 A recent Adobe study suggests companies that prioritized and effectively managed customer experience were three times as likely as their peers to have significantly exceeded their top business goals in 2019. Good experience also results in higher retention and brand advocacy, the study found. Here, emotion plays a critical role in brand loyalty than effectiveness or ease of use, regardless of industry.
What's more, according to Gartner, CX drives over two-thirds of customer loyalty, outperforming brand and price combined.
And so, having a strong brand with superior products and a unique value proposition helps, but it's not enough. Customers have countless choices today and they won't think twice before switching to a competitor — to keep them happy and loyal, it's imperative for you to focus on rendering the best possible experience.
So how do you do that? Here's where technology comes to the rescue, below are some of the top three tools to successfully conquer the different facets of customer experience.
1. Zendesk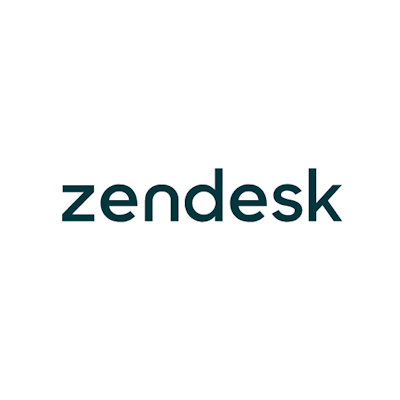 As you are aware, customer service is a vital part of CX. Popular among companies big and small, Zendesk is the leading cloud-based customer service help desk and sales CRM tool.
The Zendesk customer service software is all about streamlining customer support conversations and information into a dynamic and intuitive interface that translates to lower support costs, higher productivity, and customer satisfaction.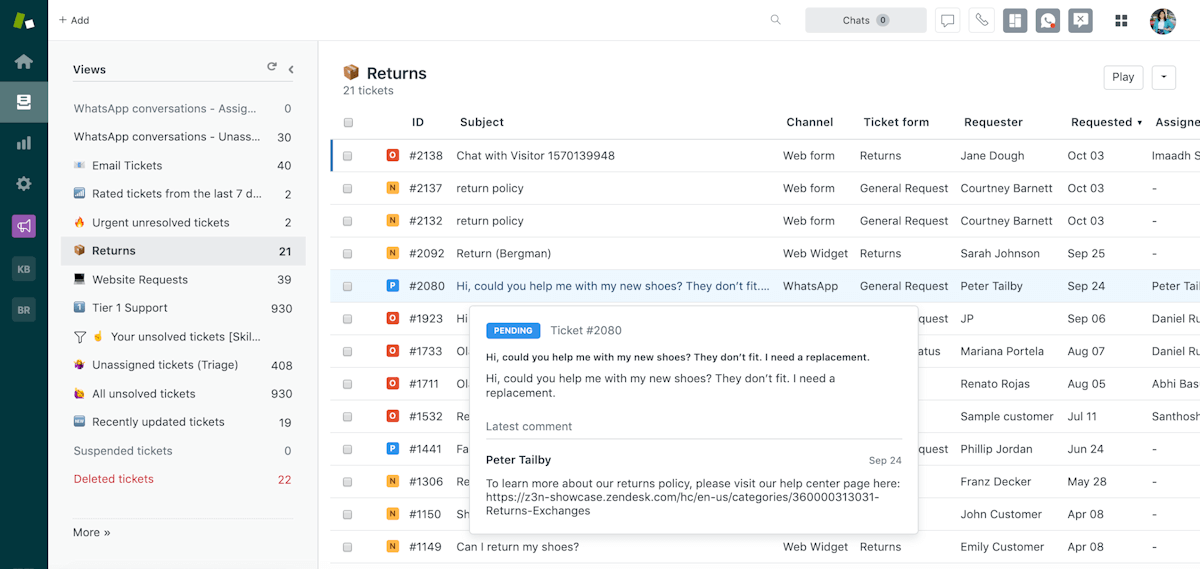 The tool boasts a neat ticketing system that puts email, chat, social, and voice interactions organized in the same place, so your agents can focus on customer conversations and be more efficient. Your customer service reps can conveniently track, prioritize, and solve support tickets across popular social messaging apps (WhatsApp, WeChat, Messenger, Twitter, and LINE), live chat, email, and phone — all in one place.
Talking about integrations, Zendesk integrates with popular apps and tools you're already using across various categories — from eCommerce and CRM to collaboration and productivity — such as Salesforce, Slack, Trello, Geckoboard, Shopify, and what have you.
You can add real-time live chat support to your website or mobile app to create personal conversational experiences with customers. Agents can proactively reach out to customers and assist them in achieving their goals.
That being said, the quickest way to provide customer service is to enable self-service. After all, the vast majority of consumers today simply don't have the patience to wait for answers to their queries. If they want assistance, they want it right away.
A self-service knowledge base — which is basically a centralized repository of easily retrievable information (FAQs, how-to guides, tutorials, etc.) about your company, products, policies, or industry-relevant topics — enables customers to instantly dig up information and solve issues on their terms. Besides boosting customer satisfaction, a knowledge base also helps reduce customer support costs and lets your team focus on resolving more complex support issues.
While Zendesk has this feature, consider going for a standalone knowledge management software like Document360 – #1 rated Knowledge base software has built-in collaboration features and templates that enable teams to easily add their diverse knowledge to the base. The tool also has analytics so you can learn which content is performing well and which needs improvement.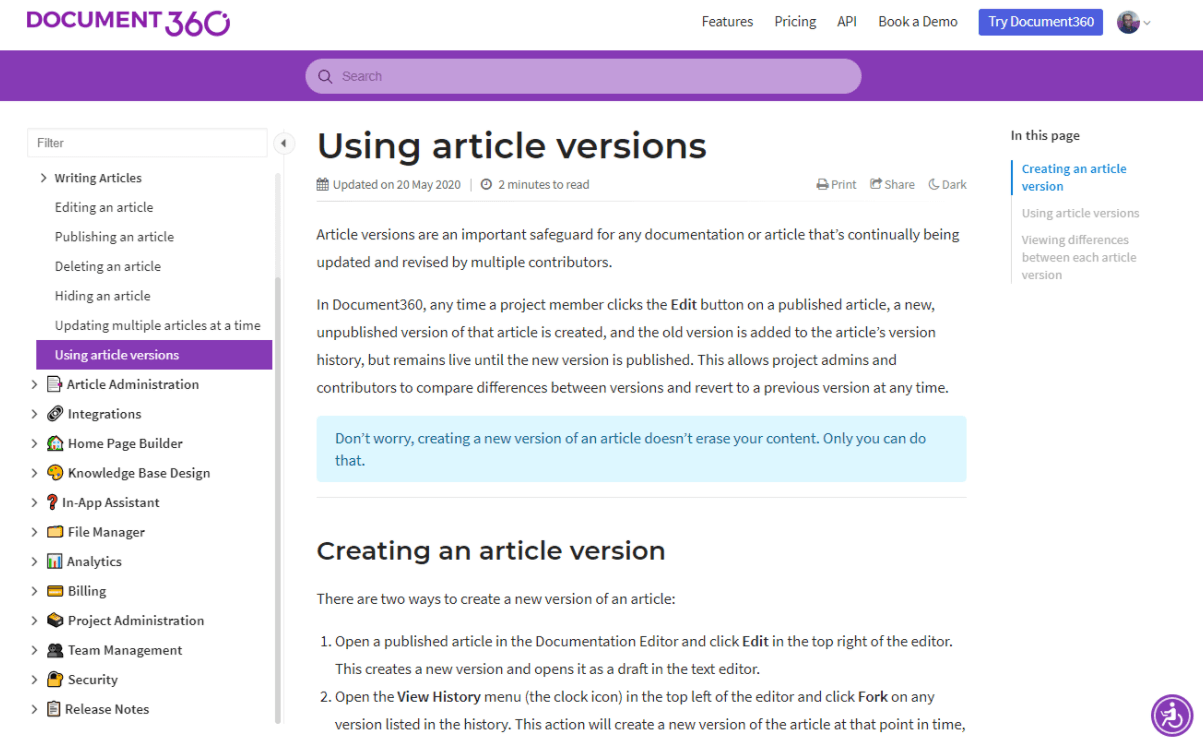 In addition to the above, the software is poised to add a host of new features in 2021 that enhance the online customer experience. A major goal for customer engagement is to personalize your content, this can be done by utilizing the Document360 language localization feature. Further, there is a smart bar feature that helps to provide alerts, or discounts or notify customers of the latest coupon codes as well.
Coming back to Zendesk, with its Customer Context feature, your agents can have the background context and interaction history needed to provide faster, personalized responses.
You can also set up business rules to automate redundant tasks for your team, and use skills-based routing to get tickets to the right agent based on their expertise so they're served a ticket they can efficiently solve, every time — resulting in a better customer experience too.
Like Qualtrics, Zendesk is extremely user-friendly and has customizable pre-built dashboards for strong reporting. But unlike Qualtrics, Zendesk is suitable for businesses of all sizes, starting at $5 an agent a month, and a free trial.
2. Qualtrics
Qualtrics is a comprehensive experience management platform with multiple modules targeted at different areas of experience optimization within a company — customer experience (CustomerXM), employee experience (EmployeeXM), product experience (ProductXM), and 0brand experience (BrandXM).
The customer experience management (CXM) software allows you to gain a holistic understanding of your customers' experiences.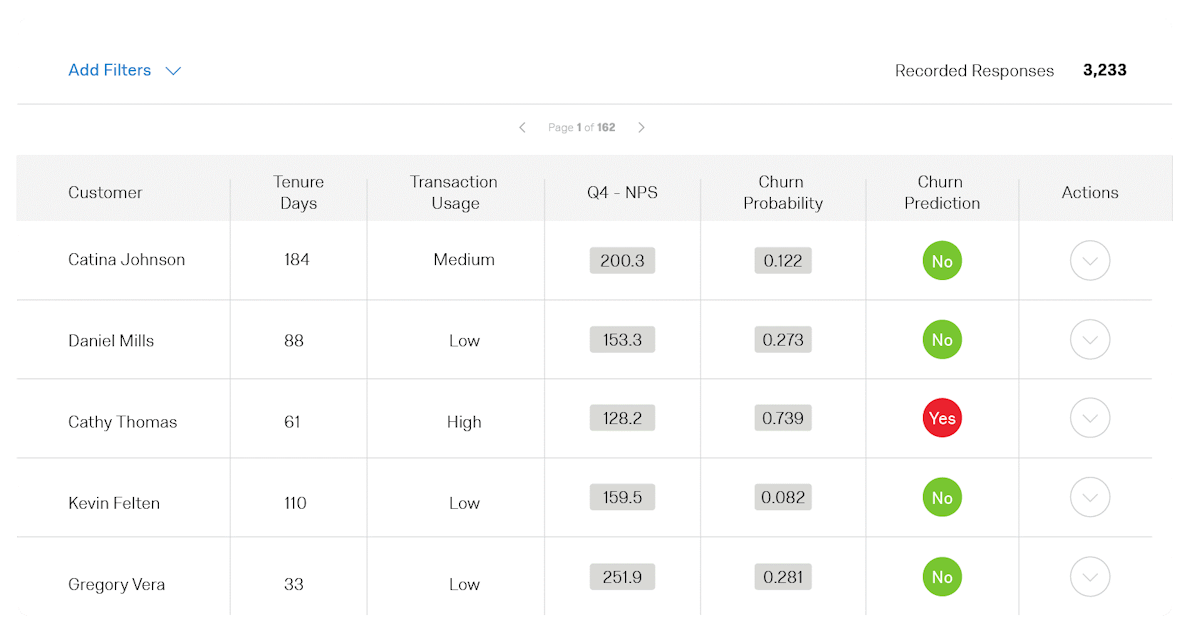 You can create and send Net Promoter Score (NPS) and Customer Satisfaction (CSAT) surveys and capture real-time feedback from 128 data sources — website pages, email, third-party review sites like Yelp, SMS, social media chats, and more — all into one platform to get a complete view of what customers are thinking and feeling.
The platform has a predictive intelligence engine (called iQ) that lets you uncover trends and key drivers of customer loyalty. So, you can see sentiment in every piece of text feedback, segment phone conversations into topics, and easily run correlations, regressions, pivot tables, cluster analysis, and more.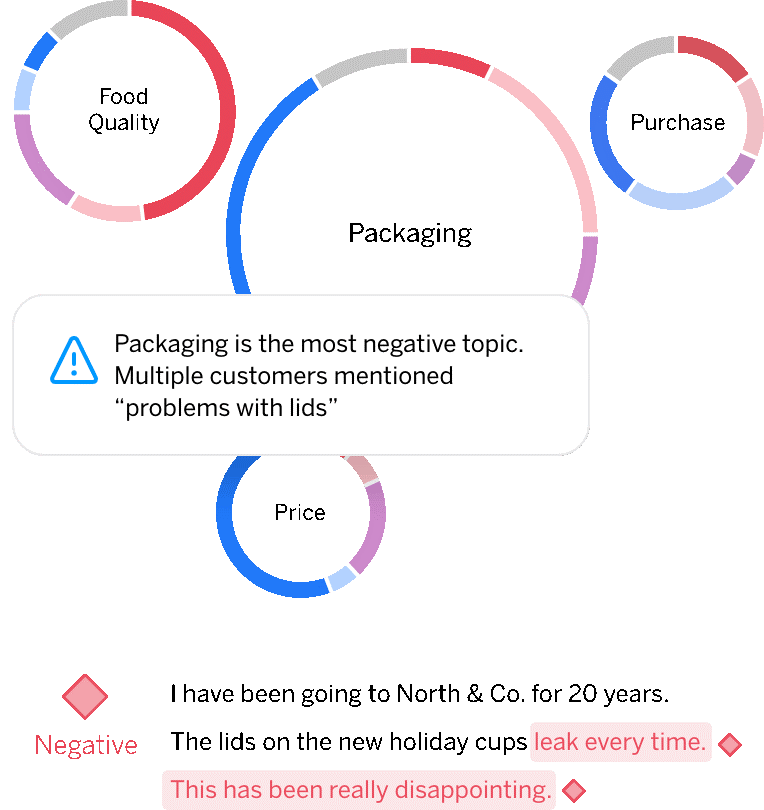 The platform helps you track and improve gaps in customer experience so you can continually exceed customer expectations. You'll be able to answer key questions like:
Which common issues can we solve to reduce support calls?
Which touchpoints in the customer journey have the lowest satisfaction levels?
How can we identify customers who need support and reach out proactively?
A closed-loop ticketing system collects and routes data (along with recommended actions) to appropriate teams, in the tools they use, so that specific customer concerns are addressed proactively by the right people.
The tool is easy-to-use with drag-and-drop functionality and enables easy visualization of data and reports with intuitive dashboards. However, it is suitable for medium to large-scale businesses with bigger budgets.
3. UserZoom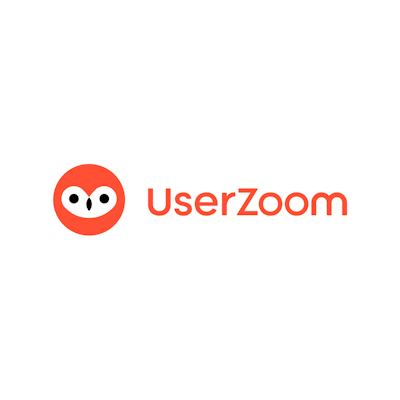 Website usability refers to how easy or intuitive your website is for visitors to interact with. When it comes to improving your online customer experience, your website's usability obviously plays a crucial role.
And to ensure great usability on your website, you need to conduct user research. UX research is a process that's used to understand the user's needs, behaviors, experience, and motivations.
For your website to provide real returns and customers to actually find it useful, UX research is essential. UserZoom is a cloud-based UX research platform using which you can gather customer feedback and cost-effectively conduct remote unmoderated web and mobile usability testing. You can also conduct user interviews to gain insight into what users think about your site, application, product, or process.
The tool provides non-coders the ability to mock up enhanced prototypes to evaluate design concepts and also has measurement tools to supplement user feedback with empirical usage data.
Companies pay not per study but per annum which allows them to address all of their usability needs with flexibility. There's no fixed pricing, you'll have to customize your plan based on the volume of UX research, sample size, and more.
Wrapping Up
From enabling customer self-service and improving real-time customer support to optimizing the usability of your business website, improving the online customer experience is a worthy investment that pays dividends quickly and sustainably.
Simply put, customer experience is the key differentiator that separates great companies from mediocre ones. No matter what your business is about or what industry you're in, how your customers perceive your brand has a strong impact on your bottom line, as happy customers tend to stay loyal and are more likely to spread a good word.
What are you doing to improve your online customer experience? Which tool(s) would you pick or use currently? Do leave a response below!
---
About the Author
Gaurav Belani is a senior SEO and content marketing analyst at Growfusely, a content marketing agency specializing in content and data-driven SEO. He has more than seven years of experience in digital marketing. He likes sharing his knowledge in a wide range of domains ranging from eCommerce, startups, social media marketing to human capital management and much more. His work is featured in several authoritative business publications.
Get notified about our new posts
By submitting this form I accept the
Privacy Policy
and I agree to receive blog-related information from Super Monitoring.