Top 5 Sources for Generating Unique Topic Ideas
Whatever your business niche, creative content ideas are what it needs to rank higher in Google and engage a broader audience to your products or services.
Indeed, a regularly updated website that generates traffic, has a longer dwell time, and attracts a higher CTR is what helps search engines decide that your business is worth ranking high in SERPs. That's why content matters: It engages the audience, keeping them at your website and motivating them to stay with you.
But here goes the problem:
It's quite challenging to generate unique content ideas for your website and other communication channels all the time.
Sure, you know how to come up with content ideas:
You organize brainstorming sessions and write down all the relevant ideas that come to your mind.
You do the audience research, create a buyer persona, and decide on the topics that would provide value to these people.
You make the most out of a storytelling technique, writing about your business struggles, and telling your personal stories to the audiences.
You can also optimize your existing content, update your articles, or republish them in a new format.
And yet, the moment comes when you face a lack of new ideas and don't know what to publish at your next business blog post.
Luckily, there are quick and practical solutions to this problem. Everything you need to do is open an online resource that will generate tons of unique topic ideas for you. In this article, you'll find the top five of them.
Here they go!
1) Idea Generators
Bloggers and other content creators love such resources for their quick and easy use. All you need to do is type necessary keywords or phrases there – and they'll generate a list of topic ideas.
Sure, some ideas from those lists may look too general or irrelevant. But you can always revise them accordingly or, at least, get inspiration for which way to think next.
The best idea generators to try are:
2) BuzzSumo
Not only does BuzzSumo provide you with plenty of content ideas, but it also sorts them by popularity so that you could understand which ones are worth trying.
How does it work?
You type in a keyword or a topic in search – and the resource will find and analyze the most engaging online articles on that topic. It offers several search filters so that you could narrow down the results: by dates, niche, sources of information, and more. Therefore, you can see what's popular online right now and use those topics as content ideas for your blog.
BuzzSumo scans articles on different topics, from business to health. It also analyzes users' responses to social media posts, tells you what's on-trend right now, and gives you an idea of what people discuss. Its premium features aren't free to use, but you can try their 7-day trial to see if it meets your business needs.
3) AllTop
This resource is here to help you answer the question, "What's happening on the web right now?" Here you'll find the list of recent posts from all the popular blogs around the web. Everything you need to do is choose the category – and you'll see the list of titles to consider covering on your business website too.
AllTop is an excellent source for researching the top blogs in your industry and checking what they are writing about. And it's a great resource to inspire some content ideas of your own.
4) Answer the Public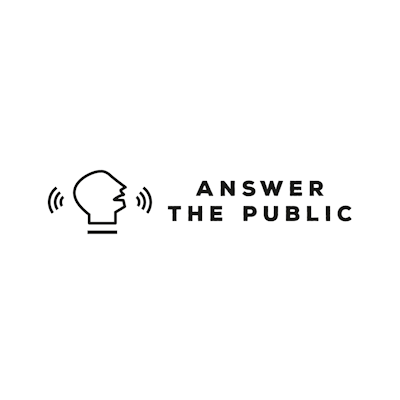 Answer the Public is a perfect resource for you if you need content ideas for SEO-friendly blog articles, landing pages, FAQ pages, or any other content types. It will help you come up with a content plan for a week, month, or even a year.
How does it work?
You visit the website and type in a keyword in their search bar. What you get is a full report with a long list of questions, comparisons, and other related search queries. They all come in the form of a data visualization cloud, which is comfortable to examine and see what people search on Google right now.
Answer the Public also finds and shares the questions users ask on social media, online forums and communities, and more. A user-friendly design makes it easy and pleasant to use. Think of Answer the Public as a personal source of never-ending, unique topic ideas for your content.
5) Reddit/Quora
For most content creators and managers, Reddit and Quora are two must-check sources for brainstorming ideas and creating a content plan.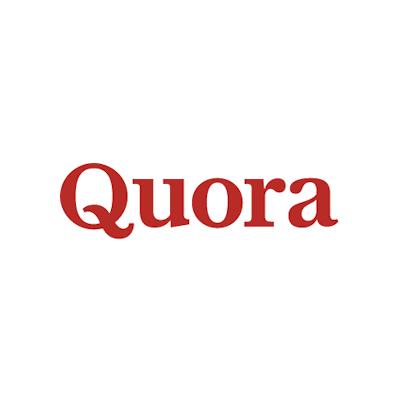 Quora is a gold mine of common questions people ask about different things, including those about your business and industry. Answering them on Quora, you drive traffic to your website and get loyal followers. Plus, you can use Quora to find those common questions and consider them as content ideas for your future blog posts.
Enter your keyword or phrase into Quora – and you'll see the list of common questions people ask. You can also dig a bit deeper by clicking on "Top Stories" or "Trending" to see what users discuss at the moment.
(If users ask, it means these questions are what worries them most right here and now. It's your chance to engage the audience and provide value to them. Use their questions as topic ideas for your upcoming content assets.)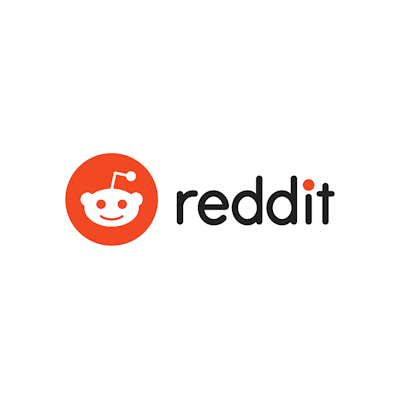 Reddit is one of the biggest online communities that covers everything literally. Here you'll find tons of discussions by topics (keywords) and learn what worries the audience right now.
Hop topic pages will help your source fresh insights, and subreddits will allow you to dig deeper and come up with genuinely unique topic ideas for your business resources. You can also narrow down your search and search for something like "why" or "how-to" to understand what your target audience tries finding to solve their issues.
Conclusion
Generating unique topic ideas that would resonate with your target audience can be a challenging task. Still, nothing is impossible for those who know where to look and how to evaluate those ideas.
With the resources covered in this article, you'll find content ideas that will help attract more users, grow your traffic, and rank higher in SERPs for your brand's more awareness and authority.
Start with free blog topic generators. Check resources that provide a list of trending topics. Try free versions of paid resources to understand if they meet your business needs – and you'll never face the problem of searching for unique content ideas to engage your followers.
---
About the Author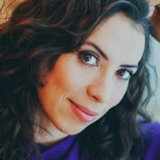 Lesley Vos is a text author, blogging at Bid 4 Papers and specializing in content creation and self-criticism. In love with words, coffee, and foxes. In the hope of mastering the art of proofreading before she hits "send."
Get notified about our new posts
By submitting this form I accept the
Privacy Policy
and I agree to receive blog-related information from Super Monitoring.