Simplify Your Life with Simplenote
Being a creative professional, there's nothing worse than forgetting or slipping off of an amazing content idea. Whether it's for something you're writing or something you're building, a tool that can help you keep track of ideas by recording them instantly would be just awesome, right? Well, that's exactly where Simplenote comes into the picture.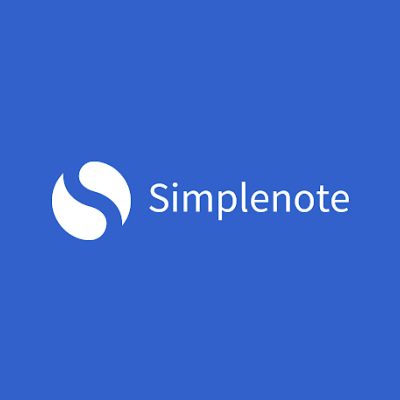 Simplenote is a helpful note-taking software for budding writers, bloggers, and freelancers. In this post, we'll familiarize you with Simplenote and share our experience with the tool – how it works, what its features are, and its pros and cons.
Let's get right into it.
Take notes on-the-go with Simplenote
As its name suggests, Simplenote is an application that makes sure your note-taking experience turns out to be hassle-free while you stay productive. Quite simple really, but that might also make you think what is so different about it? Why are we raving about the tool so much? Well, allow us to answer those questions.
With such busy lives and constant brainstorming related to work, keeping a record of every little activity as you run your small business can be extremely difficult. Simplenote can help you in every part of your life that requires some kind of organization and tracking management. And it does that with full efficiency and effectiveness.
Simplenote is a free application that can be downloaded from simplenote.com and is available on various platforms like:
Android
iOS
Windows
Linux
macOS
One great thing about Simplenote is that you don't need to stress about exporting your notes between devices or uploading them to the cloud so that you can access them from anywhere. Simplenote syncs with all your devices automatically so that you can download your to-dos and ideas on any device without signing up all over again. It is also available directly on web pages, which is great if you want to access it on a new device.
Significant components of Simplenote
Simplenote offers extremely light and minimal features. This is done intentionally to give you a powerful experience minus complications. Keeping things in a particular order and well organized doesn't need to be complex and that's exactly what Simplenote aims for.
Notes are just one of the main components of Simplenote. Once you download the tool and start using it, you'll come across various other components in its dashboard on the left-hand sidebar that will help you switch between notes easily. Here are a few significant ones:
Tags
Tags can be added to your notes easily. You can create as many tags as you want and attach them to your notes to sort them and keep them well organized. Tagging notes that are relevant to each other will allow you to bring up related notes all at once, if necessary. Once you start making tags and adding them to your notes, they'll start appearing as options on the menu, and once that's done, you can switch between them with ease.
Note history
This is an extremely helpful feature and can be of great help. Simplenote keeps track of every small change you make, along with the time when you made it. With the help of note history, you can toggle through different versions of a note and can restore it to any state you wish. This feature is great for times when you aren't sure about something and need to re-do something especially after it's been removed.
Share note
While you can keep your account entirely private, there is also an option where you can share certain notes with other members. Each note comes in two categories – collaborative and publish. By choosing the collaborative option you can grant access to your notes to various individuals. A link is sent to them via email and they can make changes to the note.
If you want to publish your note, you can generate a public link that can be shared and posted on forums or team communities so that anyone can have access to its newest version. But you should know that public notes can't be edited.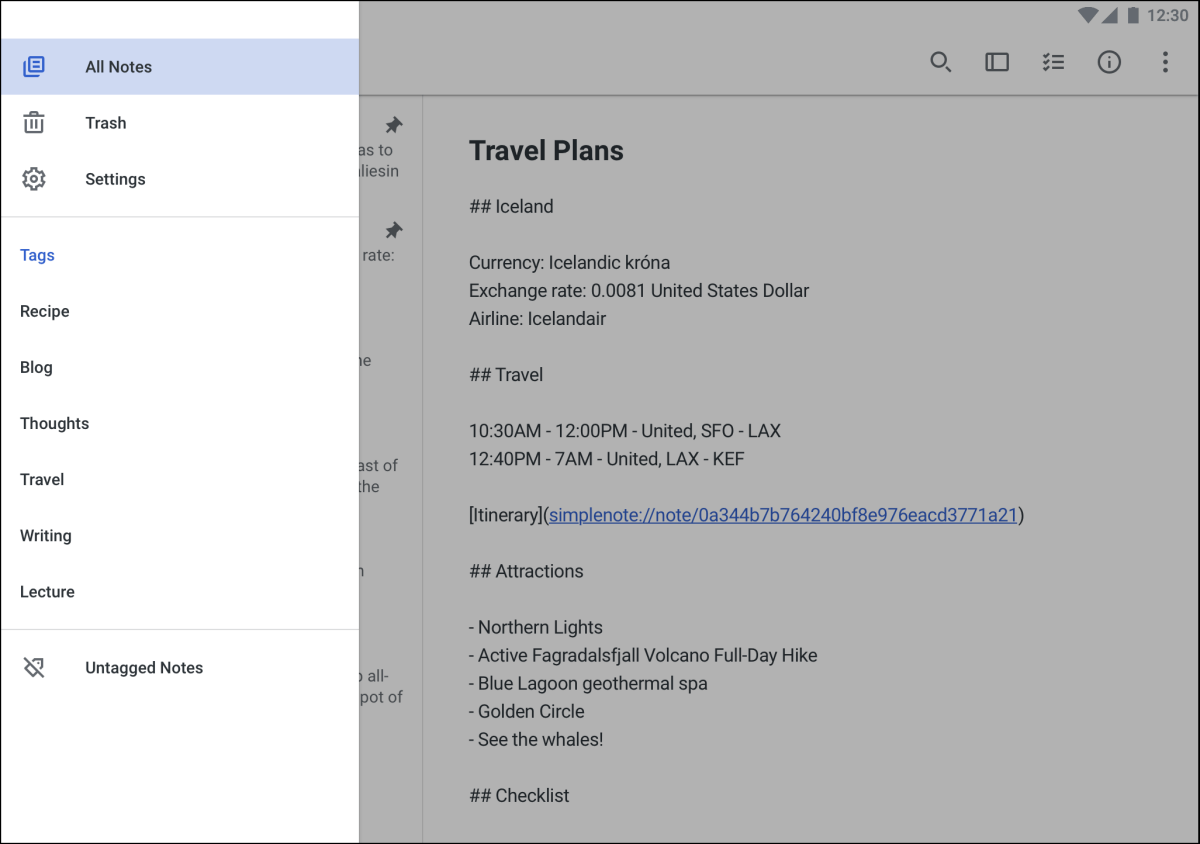 Why Simplenote is extremely useful for writers
Every writer has a sense of carrying out research in their own unique way and there are various tools out there that can assist them in note-taking and analysis. However, Simplenote focuses on the needs of writers who prefer minimalistic background work.
Here are a few ways in which Simplenote can be helpful for writers:
It can be used as idea storage for future reference.
It helps store and organize research in a simple format.
It helps writers in creating a basic outline.
It supplements various other writing applications.
It allows writers to take ideas on the go.
It helps in creating a catalog of information with backstories.
Evaluating Simplenote
Like every tool, Simplenote too comes with its distinct set of pros and cons. Here's a quick glance at them.
Pros
It is free
Straightforward and very simple to use
Provides access to version history
Facilitates collaboration
Cross-platform compatibility
Supports markdown on various devices
Cons
Supports only text notes.
No folders, formatting tools, notebooks, or web clippers are available
Try Simplenote simplenote.com/ – Hassle-free note-taking application. Simplify your life. via @supermonitoring
Final verdict
Simplenote is super easy-to-use and minimal, yet it provides tremendous practical support for its users. Whether it is research, work organization, assignment tracking, or article writing, Simplenote makes it easy and simplified. With zero extravagant features and excessive options, everything is just super manageable and streamlined. And the best part is, it is absolutely free. You can download it on any device and have access to it from anywhere. So, what are you waiting for? Let Simplenote do its magic and simplify your life to the max!
Get notified about our new posts
By submitting this form I accept the
Privacy Policy
and I agree to receive blog-related information from Super Monitoring.