Access & freely use hundreds of stock photos with Pexels
Bloggers, article writers, online content writers / editors while good at writing, might not be great at clicking pictures. But that doesn't mean they don't use pictures to adorn their writings. After all, if you're into creating read-worthy material, you know how much weight a photo can add to your writing. Various studies point to the same fact that as compared to a write-up full of paragraphs, a write-up with photos, infographs and charts attracts more traffic. So if you're ready with your next brilliant article or blog post but just can't seem to find the perfect picture to go with it, hop-in at Pexels – the amazing free stock photo collection.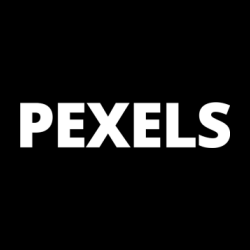 Pexels – Discover and Submit beautiful pictures for free!
Pexels is a huge online photo library that allows anybody to use any of the pictures present therein in any way they want. Also, it allows people to upload awesome shots that they take and garner attention for their work. There's no money or attribution involved anywhere. A user doesn't need to pay for any picture, nor is a photographer paid for his submission. It all works in a mutually beneficial way – the submitter dedicates his work to the public domain and the user utilizes the work attributing the photo to the taker (if he wants to); even if the work isn't attributed, well, it isn't a loss for the photographer since it is eventually his work that's circling the Internet.
Pictures in Pexels' database are licensed under the Creative Commons Zero License that waives off all rights on the work. A user can copy, modify, and/or distribute the work even for commercial purposes, all without asking permission. All the guys running the platform ask for is your support by way of a donation or by submitting your own photos and sharing them with the world. If only all things in the world were just as beautiful!
In addition to offering free stock photos, Pexels also partners with Shutterstock to offer sponsored photos. These are pictures that are available for sale through Shutterstock. Just click on any of the sponsored photos and you'll be redirected to Shutterstock's page where you can buy it.
Pexels can be your best launch-pad if you're ambitious about photography and are looking for a break. Just create an account with the platform and start submitting your master-pieces. Who knows, your inspiration just might stumble upon one of your photos and really like it?
And as a food, travel, history, business, wildlife blogger, if you've been waiting for a limit-less photo library where you can get as many beautiful pictures as you want with no strings attached, you need to look no further than Pexels.
All-in-all, it's a win-win platform for everyone.
How to use Pexels
As a user
To start using Pexels just visit the tool's website and scroll through their collection. Once you reach a picture you like, click on it to view it along with the following details about it:
Name of the submitter
Picture size in pixels
Size on disk
Aspect ratio
The license applicable to the photo (CC0 for most)
Other photos submitted by the same submitter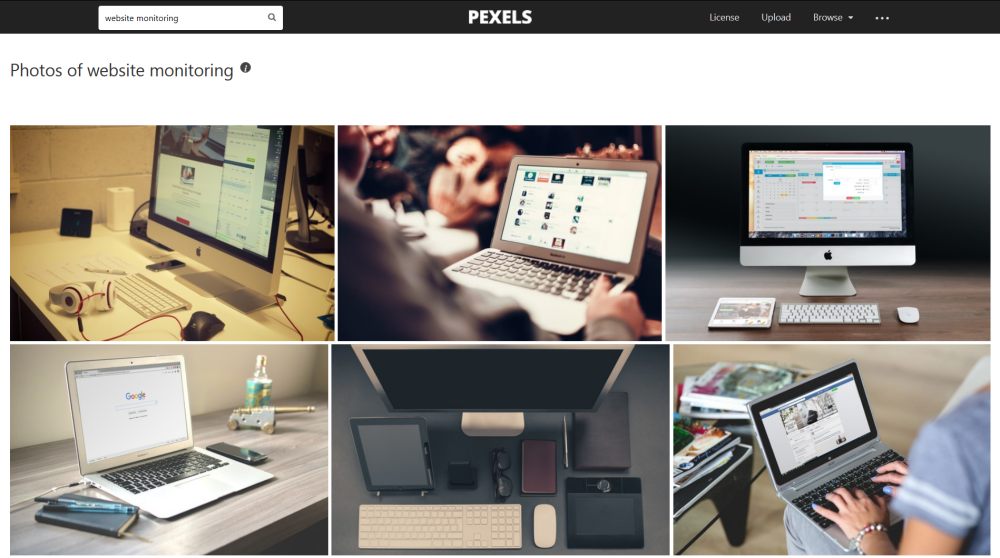 Other than this information, there are several little tricks that you can play with the tool. For example, there is a timeline displaying photos similar to the one you're viewing; click on any to view its details.
Additionally, there are several tags applied to each photo. Click on any tag to view other photos included under it. For example, if you click on the tag "people", you'll be able to see all photos that have been tagged under "people".
Moreover, another unique feature is color-specific photos. All pictures have a small color menu displayed beneath them which contains prominent colors used in the photo you're viewing. Click on any of the color from the menu to see all images which use that color as a prominent one. Cool eh?
You can "like" photos by signing up with the tool for free. It's simple and quick! Once you have an account, you can also directly share photos from Pexels on your Facebook and Twitter profiles.
As a photographer
If you wish to use Pexels to show off your work to the world, create a free account. Once through, you can start uploading photos. Once submitted, the Pexels team scrutinizes the photos and selects the best of the lot that are fit to be published.
Additional Features
If you thought that was all, well, here's a little more. Pexels also offers free stock videos under the Creative Commons Zero License. Of course, the videos are typically short, but they are high definition beautiful ones that can liven up any blog-post or article. Do check out their collection of free stock video by clicking on the three dots (…) at the upper-right corner of the screen. What's more, the tool even has an API to offer.
Didn't they leave anything out?
Pros VS Cons
This section is actually pointless with regard to Pexels since the tool has absolutely no negative points. At least we couldn't find any. Do let us know if you manage to.
As far as the plus points are concerned, they're pretty evident from the tool description above.
Unlimited free stock photos to copy, modify, or share at pexels.com/ @PexelsPhotos via @supermonitoring
To sum it up
Sign up with Pexels as soon as you can to keep monitoring their amazing photo library if nothing else. After all, as mentioned earlier, Pexels is a win-win tool for everyone. We need more such tools/services/people out there to create the perfect world!
Get notified about our new posts
By submitting this form I accept the
Privacy Policy
and I agree to receive blog-related information from Super Monitoring.