Fotor: Free Online Photo Editing Tool That Turns Your Photos into Art
Your phone is probably filled with dozens of them – perfectly captured or touched up to look as fantastic as they should be. Whether it's on Instagram, on a blog, or on a shop window, beautiful images capture people's imaginations. Aside from taking pictures for a living, folks today simply enjoy photos for their own purposes. Most do it for the memories, others alongside another hobby, such as scrapbooking.
But taking that 'perfect shot' can often be a pain. Imagine kneeling or being on your belly for long periods, just to capture 'an Instagram-worthy moment'. After that, there's the issue of editing each one. The entire process can be tedious, especially for folks who are unfamiliar with editing software.
But with a great online picture editor, that process can be smooth-sailing.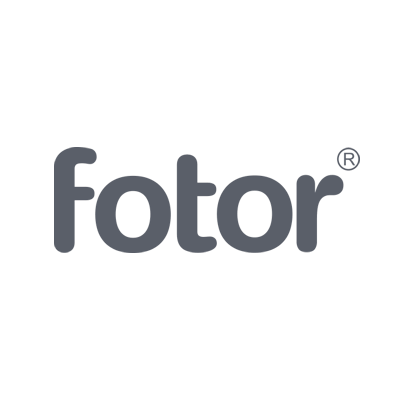 Why Use an Online Image Editing Tool
Online image editing tools are a lifesaver, particularly if you're not tech savvy or your current hardware can't handle traditional editing software (which can prey on your hard drive space). Many photo editing apps today are on the Web; which means there's no need for heavy downloads or no pressure for folks who only want these services for a short while. The best part is that most of them are free!
When choosing which online photo editor to use, there are usually three points to consider: ease of use, pricing, and features. First, make sure everything is user-friendly. Features should be out in the open, with clear icons or labels, so you can identify them quickly. Second, there should be a free trial at least. The best online image editing tools are usually free – they won't be charging you unless you decide to upgrade to a premium package.
Lastly, pick a tool that has everything you need. If you're a pro for example, you'll want things like HDR capabilities, so your photos truly come to life. For bloggers or Influencers, they'll need something like one-click filters or unique templates for social platforms. Make sure to choose an app that will suit your lifestyle and frequency of use.
Where Fotor Comes in the Picture
Considered as an easy-to-use online photo editor, Fotor is an all-in-one solution to all your image-related woes. From classic photo editing to making collages and even online marketing and branding essentials like posters, logos, and banners, this little tool packs a lot. And it's free.
It's super easy to use, too. Sign up using your email or Facebook account and get started immediately. You'll be joining more than 300 million existing users from all over the globe!
Upload photos to edit right away, or store them in the Fotor cloud for quick access anywhere. There are also options to get pictures from Facebook or Dropbox.
A nifty feature is the 1-Tap Enhance, which basically improves the quality of your images in an instant. Just click and voila, you have better pictures in a pinch! Everything looks brighter, smoother, and clearer.
Meanwhile, users will love the HDR feature, which lets you bring out richer, deeper colors thanks to their one-of-a-kind HDR algorithm. Just upload three images of the same subject – normal, low, and high exposure – and let the app do the rest. It combines all three for stunning, realistic detail and supreme quality.
Looking to improve a profile picture for your CV or blog? Worry no more – Fotor's Beauty Retouching tool will have you looking your best in seconds. Smooth wrinkles, remove blemishes, or even add that coveted flushed face. You will get a photo that shows off your confidence naturally and beautifully.
Using Fotor Everyday
Fotor is more than a desktop buddy. Download the mobile app and you can effortlessly edit photos on the go, anytime and anywhere.
This works great for photographers, bloggers, Influencers, graphic designers, or marketing teams. Spot some inspiration? Take a photo, upload it on Fotor, and with several clicks, you have something for your portfolio, blog, or client presentation. All done in one window. No need for multiple apps or switching between devices.
Looking for the perfect birthday or anniversary gift? How about an album filled with memories or a framed photo? Fotor can help you deliver in minutes. Simply upload the image on the app, edit to your liking (i.e. crop, adjust shadows, remove unwanted elements, etc.), and print. Arrange in a ready-made scrapbook or place inside a pretty frame. And you have the best gift of memories that will last a lifetime.
Thinking about getting started on your passion? Fotor has got you covered. Choose from among hundreds of cool design templates to make your ideas come to life. What's more, Fotor also provides you cool AI photo effect you can add retro or fashion filters on your image, and blur your background to emphasis your subject. Last you may have a try about the Magic clipper tool which allows you to remove the unneeded background in a minute.
You could also use Fotor to help you build your own brand like creating YouTube channel banners, posters, tickets, an Etsy shop icon, or your very own logo. It's easy to begin when you know the essentials are taken care of. Besides you may check Fotor's blog to learn more about digital marketing ideas.
Conclusion
A good photo is more than aesthetics. For a lot of people, it's a memory. For others, it's the details that create an impact. That's why making them entirely your own is so popular today.
Whether it's adding different filters, text, stickers, or creating a collage, photos can also be a way of self-expression. With every project is a story ready to unfold. And Fotor is your friend throughout the storytelling process.
With this feature-packed online photo editor, there's no need to spend hours on the backend part of the job. Now you can enjoy this method, too. One click is all you need to add beautiful filters or to make the perfect collage.
Enjoy beautiful photos the way they're supposed to: free and tailored for your own narrative.
---
About the Author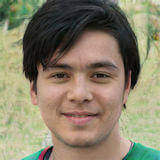 Marvin Ning is a writing enthusiast who appreciates and talk about art, design, pop culture and music. In his daily life, he is also a cat lover and coffee addict. Accompanied by cats and music, he can always write a lot of passionate feelings about art or ordinary life. Whenever and wherever he is, he is willing to share his own experience and skills on the Internet in a timely manner. But occasionally, he becomes frustrated and irritable when he lacks caffeine.
Get notified about our new posts
By submitting this form I accept the
Privacy Policy
and I agree to receive blog-related information from Super Monitoring.