Show-off your app with Placeit
Planning to launch a new app? Have you covered everything – the look-and-feel, the functions, the utility factor? Great! You've probably catered to every angle after all. And since you've been so careful, you must have made sure your app is so user friendly that people will instantly know how to use it. If not, well, how would you make sure your intended audience uses your app the way it is meant to be used? Let us boil it down for you with an example.
Suppose you're launching an iPhone app for a restaurant locator. Since there's a humungous variety of such apps already available, you've gone ahead and made it different in usage to the other apps in the manner in which it asks the user for information. You've paid quite some attention to every aspect, but overlooked the usage commercial tutorial. The end result? Your app could fail miserable simply because users couldn't quickly figure out how to use it.
In the cut-throat app market, small mistakes like not creating quality demos or commercials for your app could be all it takes to turn the tide. So how do you stay with the flow? Just leave it to Placeit.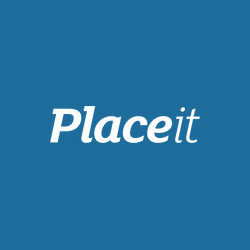 Placeit – The Mockup & Demo Video Genie
With Placeit you can create awesome mockups, demo videos and commercials and make your app reach the right audience in the right way. This intuitive online tool contains thousands of crisp-clear high-definition video and picture templates in which you can just "place" your app screens, record your swipe and touch hand movements and create customized advertisements for your app. Just like a dedicated YouTube video infomercial that showcases your app in a few seconds. Cool huh?
In case you're confused about where we're leading to, just visit the tool's website and watch their video commercial. At the end of it, you won't be able to stop yourself from using the tool, even if it is just for fun.
Placeit has made something unimagined hitherto, very plausible and easy to do. To record a video demo of an app, the methodology followed till now was to procure a screen recording tool, create a proper setting to record everything with quite some hit-and-trials along the way. The backgrounds to use, the light setting etc were aspects you needed to take care of at your own end.
Placeit does it all for you. With this tool, you don't need to create any setup. Just "place" you app's screenshots within their photo templates for photo commercials or record your hand movement and app screens and "place" them within video templates for video commercials. Just like placing your phone and in a dock; so fit it and forget it!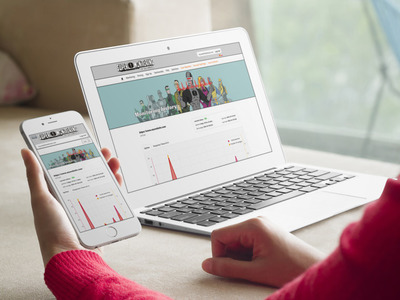 How it works
To create a picture advertisement, on the device tab (default), pick a template you like by clicking on it and you'll be redirected to an editor page. Upload your app's screenshot or any image you like and it will appear placed within the template you selected. You'll then be prompted to download the small version of the image (that's free). Thereafter you can apply effects to the image if you wish to. Click on the Save button and the edited image will be saved to your machine. To download a bigger, higher resolution version of the picture, you'll need to purchase it for a nominal amount.
To create a video advertisement select a template and proceed to the editor page as indicated above. Thereafter click on "Record Your Screen". You'll need a program called 'RecordIt' installed on your machine to proceed. That's Placeit's proprietary screen recording software and it is offered for a free download. Record screen movements and download the small version of the video for free or a bigger one for a nominal amount and proceed with effects similarly.
In both video and photo demos, you can change backgrounds from a vertical list on the right hand side. Switching between templates is also made quite easy through a vertical list on the left hand side.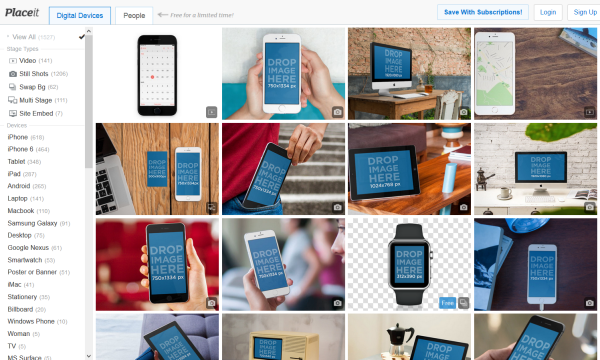 Additional Feature
In addition to the app advertisement creator, Placeit offers users a platform to create any kinds of commercials through a 'People' section. Just click on the 'People' tab and you're able to choose a random face, team it up with a background of your choice and cr2ate a static advertisement for anything. With this feature, it wouldn't be wrong to say that this online tool is not just an app advertisement creator but a complete online advertisement creator. How easier can it get!
What's more, the 'People' feature is completely free for a limited period of time. That is, you can download small, large or extremely large and super high-resolution pictures without watermarks from the Placeit People section for now. So what are you waiting for?
Pros VS Cons
The high points of this tool are many. The huge number of device images (iPhones, Android devices, iPads, PCs), people images (men, women, children), backgrounds (beach, library, office, home, garden) and effects make it almost impossible to believe that so much can be packed into a single online tool. Plus, even with high-definition video templates and loads of crisp-clear picture templates, the loading latency is zero, that is, everything loads almost instantly.
Prepare fancy mockups and demo videos for your app in just minutes with @placeitapp placeit.net/ via @supermonitoring
Though they're tough to spot, the tool does have a few low points. The first one lies in the 'People' tab. While you can upload your app's image to create demos for it, there's no way to upload a custom person's picture (say your own for instance) and team it up with one of the backgrounds. But then with the variety Placeit offers in the section, you would hardly need that. The second con lies in the video commercial of the tool on the homepage. The voiceover they've used in the commercial makes the video sound a little tacky and sleazy. With the overall look-feel and utility of the tool being so professional, the kind of pitch and words used in the voiceover seem a little out of place. Then again, this is not so much a low point after all. Thirdly, there a price associated with this tool so if you want a high-definition commercial without a watermark, you'll have to fish out some funds.
Final Words
There's so much more that we could write about this tool but we'd run out of words. So go and experience it out for yourself!
Get notified about our new posts
By submitting this form I accept the
Privacy Policy
and I agree to receive blog-related information from Super Monitoring.