RocketLink – Enhance the power of link retargeting
The rapid progress of technology has made it mandatory for every business to have its online presence. With this trend, digital marketing has emerged as a new domain and basic necessity. Several tools have been introduced to make digital marketing more effective and trackable. RocketLink is also one of those tools that helps keep track of links shared on different social media platforms for promotional purposes.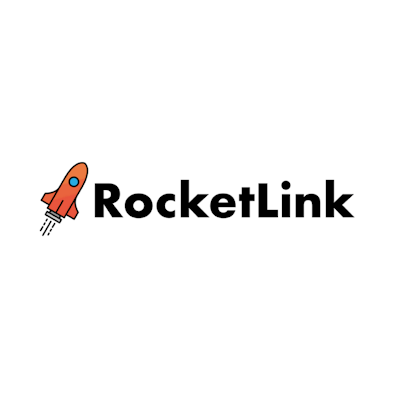 Join us as we discover the features and usage of the tool in this in-depth review.
A sneak peek into the coolest aspects of RocketLink
RocketLink is a link retargeting and link shortening tool that allows passing a retargeted pixel through shortened links. It is the best method to get more out of social shares. Since it offers a lot of exciting features, like efficient methods for online and offline marketing, it is gaining much popularity in a short period of time.
Following are the most attractive features of RocketLink that make it a must have tool for every digital marketer:
Custom domain: It allows you to create your own sub-domains along with custom URL slugs to improve branding and click through rates.
Call to action: It allows you to add custom call-to-action overlays on any web page that you want to promote and share with your users.
Retargeting pixels: It can convert any user who clicks on your link into targeted audience for all ad platforms. That means whoever clicks on your link is added to targeted audience list and is redirected to your pages.
Custom thumbnail appearance: You can also customize the title, description and images of links that you share on social media forums. This feature is very beneficial to create and convey your message with more clarity.
UTM tags: You can use UTM tags for any external analytical tool.
Custom 404 redirects: You can select the landing destination for any misinterpreted links or root of custom domain.
Analyze: You can analyze the statistics to keep a track of your progress and identify the best working strategy.
QR codes: You can also target offline audiences by sharing QR codes with pixels.
Third-party widgets: You can also add third-party widgets such as opt-in pop-up, live chats, push notifications etc.
Along with all these interesting features, RocketLink is designed to offer even more. The team behind the tool is working on offering more exciting features in subsequent releases to enhance the experience and utility to their users.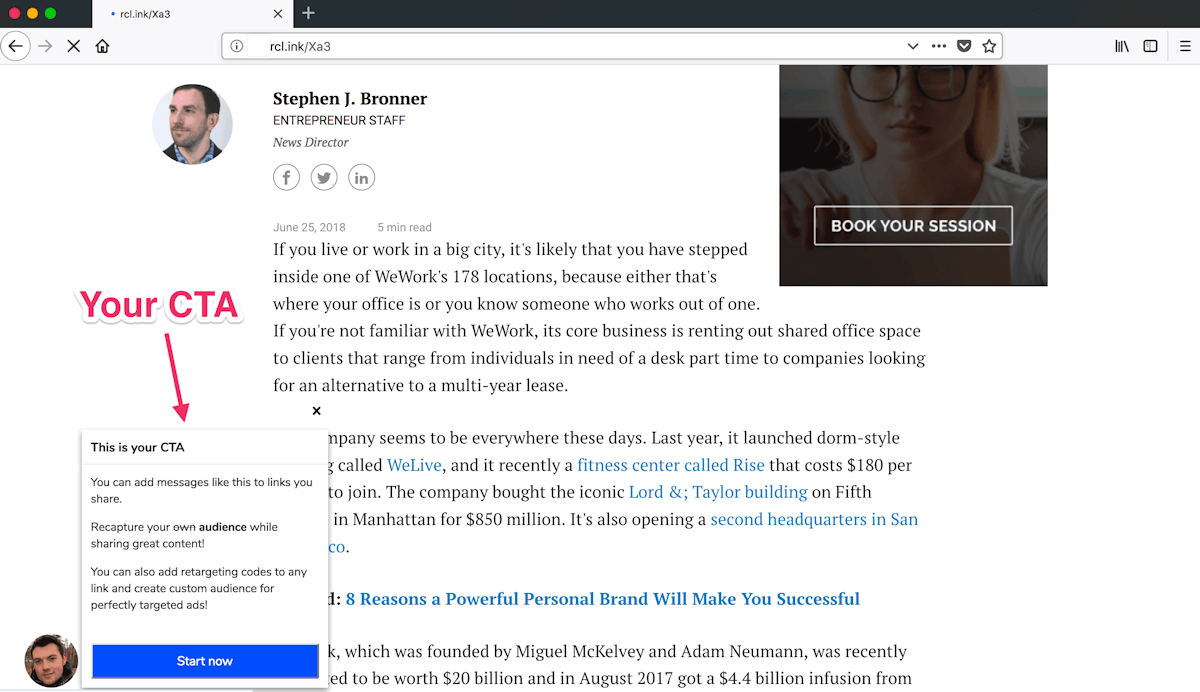 Now let's discover how RocketLink works
RocketLink is a very easy tool to use and set up. You can just follow the three simple steps to work with it.
Step 1 – Add the Pixels
First of all, you are required to add your pixels. For that, navigate to the Pixels tab and click on the "New Pixel" option. In the pop-up screen that appears, add pixel details and save it. At this stage, you can only use the pixel templates and can't add any custom pixel to the links.
Step 2 – Create Your Links
Once you have added all the pixels, you can start creating links. For that, go to the Links tab and click on the "New Link" option. You can add multiple pixels to a single tracking link and it also allows you to include UTM parameters for improved tracking. You will be directed to RocketLink's short links by default but the most recommended method is to set up your own custom domain.
Step 3 – Analyze the Results
Once the links are created, their statistics can also be analyzed. Just like any other analysis tool like Google Analytics, RocketLink allows you to keep a track of your usage and other stats. It may not allow the in-depth analysis such as source website of visitor, but it still offers UTM tags for external analytical tools.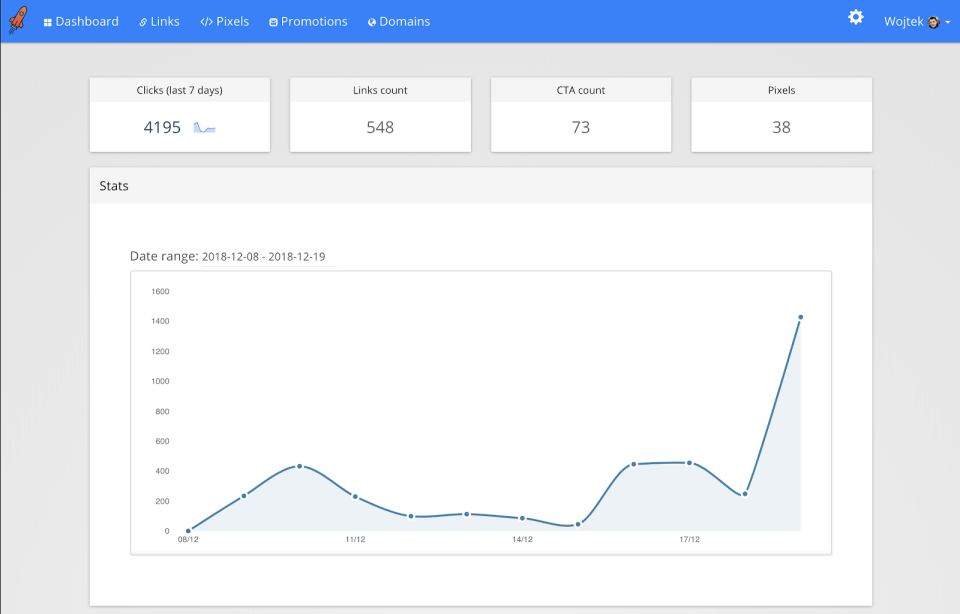 Evaluating RocketLink
RocketLink is a great tool, but it's not perfect. Like several other tools out there, it has its pros as cons, but what's awesome about it is that its positives outshine its negatives.
The good
The main highlight of RocketLink is that it is very easy and convenient to use.
RocketLink team's support for any issue or query is quite fast and helpful.
It works best with the Chrome and Firefox.
This tool is very much needed for internet marketing as it makes it easier and more impactful.
Since most users are mobile focused nowadays, the team behind the tool is also working on creating a mobile application.
User's expectations from this app are very high and hopefully the team will be able to meet the expectations very soon.
What we'd like to see in the tool
Although RocketLink doesn't have a "con" as such, slight enhancements in existing features can make it even better. For instance, currently, there aren't any official tutorials available for beginners to get a feel of the tool. This can create an issue at times for people who're new to link retargeting and other similar aspects. Moreover, if user reviews are to be believed, people expect the tool to have, some more filters, sorting options, and in-depth analytics like showing the source website of the visitor and clicking time. With such advancements embedded within it, we believe the tool will reach new heights of popularity.
Get better at Link Retargeting with @RocketLink_io rocketlink.io/ via @supermonitoring
Final Verdict
After going through every nook and corner of RocketLink, we can conclude that the tool proves to be extremely beneficial for internet marketing and online businesses. The best thing about this tool is that it not only helps you with online marketing but also provides features for offline marketing. RocketLink is a top-rated tool right now and the team is continuously working on improving it for the future. As of now, it is only available as a web application, but as mentioned above, its mobile application will be launched very soon.
Get notified about our new posts
By submitting this form I accept the
Privacy Policy
and I agree to receive blog-related information from Super Monitoring.