Rebrandly – an Effective Tool for Link Tracking
Nowadays, average website traffic is on the decline. However, the blame can be placed on how website addresses are displayed to search engines. Google loves well-optimized, human-readable domain names over shortened, automated URLs.
That's why a good custom URL shortener can be so valuable. It takes all the work out of creating a shortened URL and leaves everything up to the service provider.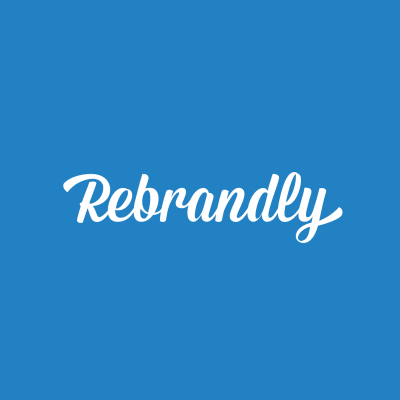 Worthy of mentioning, Rebrandly is one of the best link management platforms for sharing short URLs. This article will describe the Rebrandly review, including the pros, cons, and pricing plans. So, stay tuned to boost your website traffic.
What is Rebrandly?
Rebrandly is a custom URL shortener and branded link management tool. It helps you create, manage, and track links easily. Websites, blogs, and social media profiles also can be shortened to a brandable URL.
Besides, Rebrandly makes it easy to add labels and stats to your links. So, you can measure the effectiveness of your marketing campaigns. It is also limitedly free to use and available on desktop and mobile devices.
Special Key Features
Rebrandly offers several unique features. So, let's check some special key features.
Unlimited fast redirects
Bulk link creation/edit
Advance link management
Traffic routing
301 SEO redirect
A free plan
30-day of a money-back guarantee
Why Should You Use Rebrandly
Rebrandly is a great way to shorten custom URLs and manage branded links. You can shorten any URL for your website, blog, social media profiles, and solo ads campaigns. You can learn more about solo ads on the MarketerRakib blog.
Besides, you can add tags to them. It helps you to monitor the performance of your links. When you use Rebrandly, you can choose from different types of links: text links, image links, video links, etc.
You can also choose the number of characters to use for your links. So, people love to use it, and the Rebrandly review is excellent.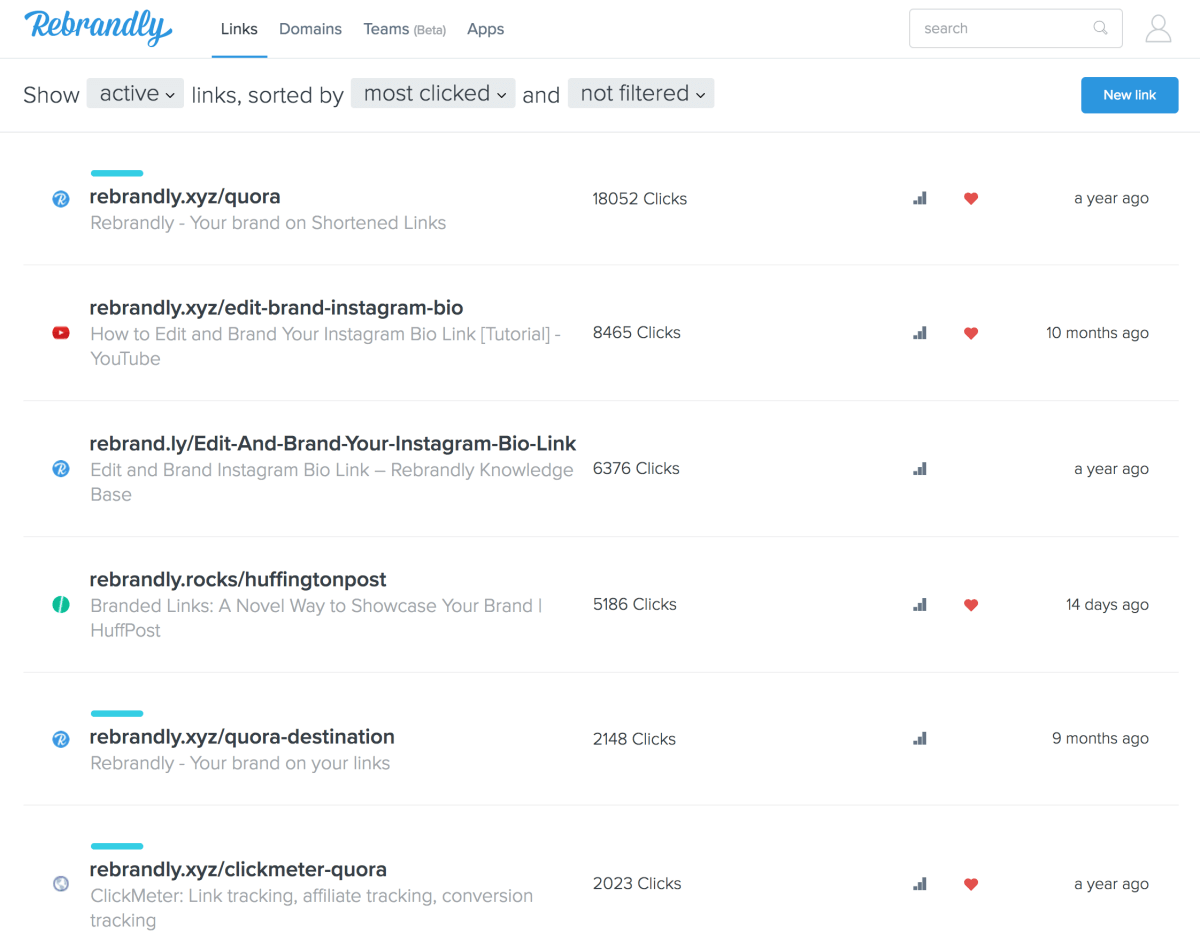 Let's check some crucial pros and cons.
Pros
Multiple Domain Names
Rebrandly is a customizable URL shortener that easily lets you manage multiple domain names. It lets you create custom URLs for your website, blog, or other online resources.
You can also add a branded link to each shortened URL. This makes it easy to share your content with your followers on social media and drive traffic to your website.
Domain Name Management
If you're looking for a way to improve your branding and online presence, look no further than Rebrandly. Its domain name management service will help you create custom URL shorteners and branded link platforms.
It'll also help you track all of your online marketing campaigns. So, you can measure their success and make necessary adjustments.
Link Targeting
You can target your links to increase the chances of conversion. With its powerful link management tools, you can easily manage your branded links.
Besides, Rebrandly offers advanced tracking features that help you measure your campaigns' success and see your changes' impact in real-time. You can also see how your traffic is flowing to your pages and track conversions.
Deep Linking and Traffic Routing
Rebrandly is a cutting-edge URL shortener with a rich feature set that allows you to route traffic and deep link to your pages easily. It also gives you the ability to manage branded links easily.
So, you can easily manage the following types of links: Custom branded links, Cross-domain links, social media links, CPA networks links, and Rich snippets. You can learn more about CPA networks on iBusinessTrends. It allows you to edit, delete and manage all types of links.
Ease of Use and Interface
If you're looking for an easy-to-use and interface branded URL shortener, look no further than Rebrandly. You can easily make multiple links at once and manage your links.
You can also add as many links as you want quickly. You can choose between multiple links: text, image, and video.
No Technical Expertise Required
Rebrandly can help shorten your URLs and manage your branded links easily and efficiently, whether you're a startup or an established business.
Its interface makes it easy to customize your shortener according to your needs. So, you don't need any special skills or technical expertise to get the best result.
Save Time
You can easily shorten custom URLs without worrying about the URL's formatting or layout. It makes creating and managing custom URLs much faster and easier.
It also provides a link analysis tool to help identify which links work best for your website. So, you can save your time for other essential tasks.
Cons
Statistics and graphs cannot be filtered easily through the control panel.
Custom URLs are a bit difficult to edit at first glance.
Pricing & Subscriptions
Rebrandly is one of the most budget customizable URL shorteners that can be branded and used to manage branded links. You can save 16% on every plan if you choose and pay an annual subscription.
However, it offers five subscriptions, including a free plan in two categories. Let's learn some crucial points about them.
For Individuals
The Individuals category is designed for personal use, you can't use these plans with your teammates. In this category, you can find three plans along with the free plan.
Free Plan
This free plan offers unlimited fast redirects and 5000 clicks tracked per month. You can also enjoy 500 branded links and five custom domain names.
Starter Plan
It is the best plan for a starter business, and its monthly pricing is only $29. In this plan, you can get a total of 5000 branded links and 25000 clicks tracked per month, along with the other features of the free plan.
Pro Plan
The Pro plan is perfect for you if you're looking for a great way to save time and money. It offers a total of 15000 branded links and 150000 clicks tracked per month. It also costs only $89. So, it is the most popular plan among others.
For Teams
:This category is designed to work with your teammates. It offers two premium plans for your workspace. You can use these plans with your teammates. So, let's check them.
Premium Plan
If you're looking for a quick and easy way to create custom URL shorteners for your business, It is the perfect plan, and you can work with your ten teammates.
It offers a total of 150000 branded links and 1500000 clicks tracked per month. You can also get 20 custom domain names and 31 custom reports. Worthy of mentioning, these cost only $499 per month.
Enterprise Plan
It is a custom plan and price. You can choose the feature limits according to your business. So, it is suitable for medium to large companies.
Frequently Asked Questions
What is Rebrandly Used for?
Rebrandly is a custom URL shortener that helps brands manage their branded links. It offers a branded link management tool and a customizable URL shortener. Brands can use Rebrandly to shorten any URL, including their URLs, and track clicks and conversions.
Is Rebrandly Free to Use?
Yes, Rebrandly offers a free plan along with four premium plans. You can enjoy exclusive features limitedly for free.
Is Rebrandly secure?
Yes, Rebrandly is a branded URL shortener that is secure and customizable.
Is Rebrandly price worthy?
Rebrandly is a great value for its branded URL shortener and link management features.
Does Rebrandly provide an API?
No, there is currently no API available.
Final Thoughts
Since custom URLs are becoming increasingly popular, people must use the best source for marketing their businesses. Rebrandly is a great option for anyone looking to create custom URL shorteners or branded link management tools.
It offers a wide range of features and customization options, making it easy to find the right solution for your needs. Rebrandly also has great customer reviews and budget plans.
So, I'd recommend giving Rebrandly a try if you want to improve your website's SEO or build up your online branding presence.
---
About the Author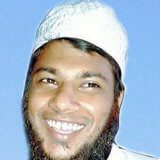 Asifur Rahman Rakib is a writer, Content Marketing Consultant, And CPA Affiliate Marketer. With 5+ years of digital marketing experience, he's passionate about leveraging the right strategic partnerships and software to scale digital growth. Rakib lives in Dhaka, Bangladesh, and writes about scaling your online influence on his blog Marketer Rakib.
Get notified about our new posts
By submitting this form I accept the
Privacy Policy
and I agree to receive blog-related information from Super Monitoring.