Leverage customer retargeting to drive more sales with PixelMe
In the marketing world, "retargeting" is a common term, but for those who are new at this, "using cookies to follow target audience and later serve them ads about products they showed interest in" sounds more comprehendible. Retargeting, or remarketing, involves placing a small unnoticeable piece of code into your website to keep tabs on the online movement of users who visit your site. When those visitors later browse the Internet, the code, entirely unobtrusive and known as a pixel, sends your retargeting provider a notification to serve ads about your product to them. Retargeting is a powerful branding and conversion optimization tool, but it works best in conjunction with inbound and outbound marketing or demand generation.
If your business keeps adopting dedicated marketing strategies to capture new customers, especially those who frequently stay online, retargeting can do wonders for you. But hiring retargeting service providers can often be a little heavy on the pocket. Plus, not every business is able to spot a legitimate provider who actually helps you drive more sales by accurate retargeting.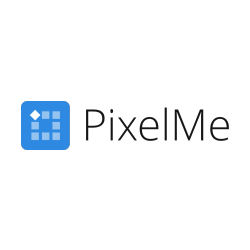 In such a scenario, online tools that are affordable, easy to use, and backed by some great reviews emerge as the winners. One such online tool that can enable you to leverage potential customer retargeting so that you can reach your sales goals and go beyond within your desired timelines, is PixelMe.
PixelMe – Shorten URLs, Share on Social Media, Retarget Customers
At the basic level, PixelMe is a URL shortening service aimed at transforming social sharing. It is the age of the "less is more" mantra, and PixelMe is following it to the letter. For many years, short URL services (like TinyURL, goo.gl, and Bit.ly) have been offering ways for organizations to track which platforms their links are shared on, the number of clicks they receive and the locations they are clicked from. Plus, they help make long and confusing URLs neater and concise. PixelMe is built on the same premise but it's packed with more value than other URL shorteners.
PixelMe enables users to shorten the links they share on social media while allowing add a retargeting pixel to every link they share. This means you can retarget content to people who have not only visited your site but also who have clicked on the links you share. And that effectively leads to more audience capture and eventually, more sales. Drilling it down to its essence, PixelMe lets you use content (original or someone else's that you're just sharing) to create your custom target audience.
Here are the best features of the platform at a glance:
It lets you automatically include retargeting pixels in every link you share
You can measure and track clicks through link analytics
The tool gives you access to custom branded short domains that help drive CTR up to 34%
PixelMe lets you add retargeting pixels from Adwords, Facebook, Twitter, Linkedin, Quora & Pinterest Ads platform
It lets you bulk import with a simple copy-paste and find them in your dashboard to share individually
You can also invite people to contribute and help you to manage your links
How it works
Here is a step by step guide on how to use PixelMe to embed retargeting pixels from Facebook. You can use the same technique for LinkedIn, Twitter and Google Ads platform.
First, visit the tool's homepage at pixelme.me and signup for a free trial that will last 7 days
Once through signup you'll reach the Dashboard where you'll see a summary of the total clicks your links have received, list of all your links, and some other details. When just starting out, the dashboard will largely be empty
In the menu displayed within the left sidebar there will be a "Settings" option. Click on it to see the "Add new pixel" option. Add a new retargeting Pixel ID for every Ad platform you use. Each pixel should ideally be given a name for easier identification
Now to start sharing retargeted short URLs, select the Pixel for the Ad platform you wish to start with, paste the URL you wish to share within the text box designated for the purpose, and click on the "PixelMe" button.
All links that are ready to be shared are displayed within a list in your dashboard. From this list you can share a shortened URL on any social platform you like.
As soon as people start noticing what you've shared, you should start seeing the number of clicks on your shortened links in your PixelMe dashboard. This will give you a pretty good idea of how your links are performing and how much total audience you can reach.
In your Facebook pixel dashboard, click on "Create Audience" in the top left. Select "URL" "contains" and type "pxlme.me". This will set up and filter your custom audience for all the people who visited a specific webpage.
Now to retarget the audience you just created, in your Facebook Ads manager's menu, go to "Ads manager" in the top left of the screen.
In "Ad set" in the left menu, you'll have the ability to customize the Audience. If you click on "create a new one" and then "custom audience", you should be able to see the list of all the Custom Audiences you've already created and the number of people each audience contains.
Once you're done with these steps, you'll be ready to create your Ad's design.
Shorten URLs, Share on Social Media, Retarget Customers – Try @pixelme pixelme.me via @supermonitoring
Evaluating the tool
The thought behind the tool is quite innovative, really, and it does help boost business sales. Though there are no clear cons, it would be good if PixelMe could also offer integration with additional tools like Buffer (which apparently is already being worked on) and more apps on iOS. A sneak peek at their Trello board gives an idea about the work they are currently doing to make the tool even better, and it is quite impressive.
Get notified about our new posts
By submitting this form I accept the
Privacy Policy
and I agree to receive blog-related information from Super Monitoring.