15 Tools to Drive Customers Back to Your Store
In any business, in any industry that relies on purchases of their products or services, one of the most important rules is to retain its loyal customers.
The Pareto Principle (80% of the results comes from 20% of the input) proves how important customer retention really is. Research shows that often, 80% of the sales come from around 20% of customers. Apply this method to your sales, and you'll see!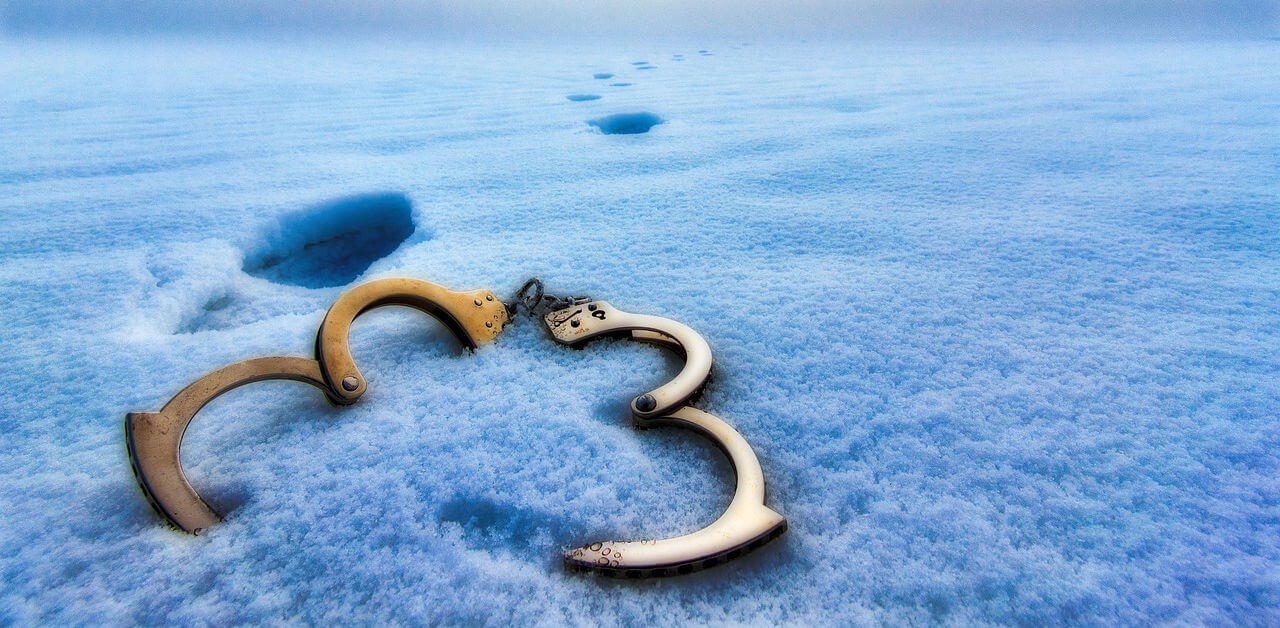 Customer acquisition costs (CAC) in e-commerce are high – at around $45 compared to $10, research by Demand Jump, a content marketing platform, shows. What is more, spending on customer acquisition is consistently rising. Costs were already in the upward trend prior to the Covid-19 pandemic – increasing by 50% during 2013 – 2018, according to the ProfitWell report.
To avoid high costs and have consistent revenue coming in, nurturing existing relationships is more important than ever. Repeat customers not only generate the highest share of revenue, but also have higher average order values (AOV) compared to new customers.
Let's have a look at how to increase customer retention rates and share tools and ideas to bring customers into your store.
Heightened consumer expectations in 2021
Research into the pre-, and post-pandemic changes in consumer behavior indicates where to focus your marketing and customer retention efforts in the future.
Consumers globally have been adapting to digital shopping, and are therefore more willing to switch between their usual brand preferences, according to the Consumer Sentiment report by McKinsey.
With rising customer acquisition costs and changes in the consumer behavior, driving customers back into your store and encouraging products with repeat purchases is more important than ever.
Of course, obtaining new customers might be a priority for a business just starting out. But these priorities change once a loyal customer base has been established. In this stage, acquiring new customers, as well as retaining existing ones, will become equally as important.
You have already invested time and money in acquiring new customers, now you need to make sure these customers will also stay.
Best ways + tools to drive customers back to your store
Use SMS marketing
Marketing is one of the most important tools to drive customers back to your store. And there are several ways to do this, some marketing strategies and channels are better for customer retention than others.
SMS marketing is one of the best tools to encourage repeat purchases due to its high engagement rates. Several research shows that 98% of the messages are opened, and 95% of them read within 3 minutes, marginally higher than any other marketing channel.
Mobile commerce is growing – sales are forecasted to reach $3.56 trillion by the end of 2021, according to Statista. And that is why incorporating SMS marketing into your customer retention strategy is an excellent idea.
By sending a brief text message, you can distribute promotions, discounts, offers, up-sell or cross-sell your products. For example, sending a short update about your Black Friday deal along with a link to your store can increase traffic as well as incentivize spending.
Best tools to use
SMS is great for both customer retention and new lead generation, making it easy to reach your customers through bulk SMS marketing.
Use a CRM and CXM software solutions
Consumer behavior has changed drastically over the past two years. Research conducted by PwC into the future of customer experience (CX) found that 65% of the surveyed customers find a positive experience with a brand more influential in their repeat purchases than marketing, 43% said they were willing to pay more for a friendly service.
Hence, consumers are likely to buy again if they had a pleasant customer experience. This is why investing in a customer experience management (CXM) tool is a good idea. CXM functions can help to drive brand loyalty through personalized experiences.
Whereas customer relationship management (CRM) solution is for registering, storing and analysing customer data, CXM, as the name suggests, tracks the whole customer journey and allows in-depth analysis to derive actionable insights.
For example, you can gather data, analyze it and share targeted surveys or content with your customers to get them returning to your shop.
Best tools to use
Zendesk is a great alternative to Salesforce, as it comes with more affordable pricing that suits for any company size, and more agile features.
Target the right audience
Targeting the right audience in your marketing efforts is so important. You don't need everyone visiting your store, you just need the right customers visiting your store.
Targeting a wide audience may increase traffic to your site, but you also want this traffic to also convert!
Even if these customers land in your store and buy something. In an ideal world, these customers will also return and repeat their purchases.
Identifying your target market – a set of people sharing the same needs – is essential. Creating a "buyer persona" can help to drill down who your converting customers are.
Best tools to use
Establish data-driven customer loyalty programs
Businesses around the world have experienced a shock to customer loyalty – 65% of people have said they plan to continue trying new shopping behaviors in the future, a survey by McKinsey shows.
Good old tried-and-tested loyalty programs can still help to secure your customers and make sure they will return to your store. However, several businesses have taken up the task to revamp their customer loyalty programs, paving the way for a new generation of loyalty programs.
Data-driven loyalty programs or predictive analytics in customer loyalty can help businesses to better understand their customers and know what drives them.
For example, products with repeat purchases – if you know that your high-value customers are often buying formal shirts, then you know you can also sell your suits, blazers and smart shoes to these customers. Loyalty incentives can then be designed according to what the customers are looking for.
Best tools to use
There are several great loyalty management software tools out there, specializing in customer data analysis to create personalized loyalty programs.
By understanding what you can do with customer insights, you can make impactful decisions and improve the effectiveness of your loyalty programs. This way, your loyal customers will keep returning and making repeat purchases.
Use retargeted display ads
A large portion of online retailers are good at getting traffic to their website, but converting and retaining these customers gets tricky. Customers visit your page, browse, and leave by purchasing nothing or doing so once, then leave and never return.
This is where remarketing display ads comes into play. Remarketing in a nutshell is a process where people that visit your website are targeted with banner ads after they leave your site.
Only 2% of the shoppers convert after the first visit, data by AdRoll. Not so high, is it? The aim of retargeted ads is to get the rest of the visitors to come back as well.
And it does work – retargeted display ads are 70% more effective than normal display ads, statistics by Wishpond suggest, meaning these are well-worth investing in if you want to drive customers back to your store.
Best tools to use
Reduce abandoned cart rates
You get traffic to your website, you get the customer to put their items in the basket, but then, they leave. Without ever making a purchase. So what made them change their mind?
In fact, cart abandonment rate for online shopping is at 69.80% on average, according to statistics by Baymard. There are actually a few things that contribute to this, so let's have a look at what to avoid to reduce these rates.
As tempting as it may seem, forcing your customers to create a customer account in order to make a purchase is not a great idea. Just make the sign-up area visible and offer an incentive, like a "new customer discount" to make it beneficial for your customers.
Don't make your customers make unnecessary clicks, this will make them leave. For example, Amazon's "buy-button" is a great example of a hassle-free checkout process.
Don't shock your visitors with unexpected costs that weren't mentioned before, such as high shipping costs or added tax, and long delivery times. Offer good and secure payment options and optimize your website loading time.
Best tools to use
Offer personalized product recommendations
Personalization of the customer experience in e-commerce is more important than ever, suggests McKinsey. Usual routes to get customers returning, such as promotions, discounts, exclusive offers or unique product selection may not be as effective as they once were.
Access to customer data available to online businesses allows us to create experiences that are tailored to each customers' needs. Insights from unique user data, that is individual for each business, can help to differentiate you from your competitors – personalized offers are hard to copy.
For example, Amazon's section of "frequently bought with" or Zalando's "you might also like" sections are tailored specifically to each customer, by looking at what they have frequently browsed or previously purchased.
Best tools to use
Personalization Software tools can help to customize your content of product suggestions based on your visitors' behaviors for an individualized experience.
Make data-driven decisions and personalize
There are several ways to drive customers back to your online store, now, in 2021. Wide access to customer data has given us opportunities to use it to our advantage. First of all, with customer demands heightened, personalization and data-driven customer loyalty programs play a huge role in increasing customer retention rates.
As research shows, customers are now less loyal than ever, which makes it even more important to focus on keeping them. By leveraging tips and tools brought out in this article, you can take the initiative today and start improving your customer experience and retention, and drive customers back to your store.
---
About the Author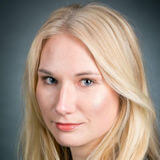 Kadi Arula is a Content Writer with extensive knowledge and background in the e-commerce industry. She has got several years of experience in working at large Fashion & Retail companies in the UK and Germany. She loves finding ways to help customers grow and enjoys contributing with helpful content and thought leadership articles.
Get notified about our new posts
By submitting this form I accept the
Privacy Policy
and I agree to receive blog-related information from Super Monitoring.