Right Inbox: Simplified Email Outreach
With over 1.8 billion users, Gmail is the most popular email service in the world. The platform is great in many ways, but it also falls short in a few strategic places. That's particularly true if you want to use it for commercial purposes. Gmail is simply not streamlined enough for busy professionals like salespersons and recruiters who send and receive hundreds of emails every day.
Thankfully, there are extensions developed to bridge the vital gaps professionals face when using Gmail. Right Inbox is one of such email extensions.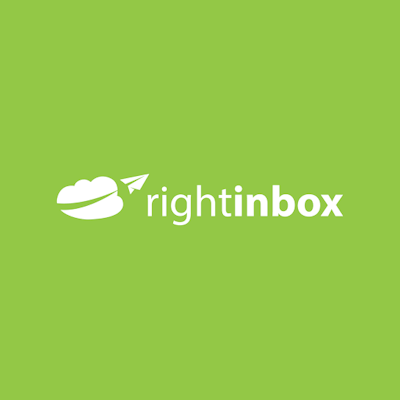 In this review, we will explore the unique features of Right Inbox, see how they work to boost your email productivity, and go over some of the pros and cons that you should expect when using the product.
But let's start by understanding what exactly Right Inbox is and how it works:
What is Right Inbox?
Right Inbox is an extension developed to boost your email productivity by adding critical features to your Gmail account. Installing the extension is a simple process taking only a few clicks. Once the extension is up and running, you will see the new features added to your Gmail inbox dashboard and email compose window right away.
The features add new capabilities like email tracking, which helps you see who is opening and clicking your emails. But that's not all.
Right Inbox also doubles up as a sales engagement platform. It introduces new powerful features that allow you to interact with your prospects and leads more efficiently. That includes features like email scheduling and email sequences which we will discuss later. Of course, it's not as powerful at automating email outreach as a dedicated sales engagement platform. However, it does just enough for a free tool.
As you can tell, Right Inbox is the kind of tool that salespeople, recruiters, freelancers, entrepreneurs, and other busy professionals need to get the most out of their emails. It has more than 250,000 users, including top professionals from Salesforce, Uber, Netflix, and HubSpot. The platform is not limited to professional use only, though.
Right Inbox can also be used for personal uses. It is free after all. It will help you keep track of your emails, allowing you to see when your emails are opened. You'll never have to ask anyone whether they received or opened your email again.
Right Inbox Features
Right Inbox has plenty of features that compound to enhance your Gmail experience. Below are some of the top features that will make a significant difference in your email communications:
Email Tracking
Right Inbox allows you to track key metrics like opens and emails. It also lets you see what time your email was opened, how many times the email was opened, and the devices your emails are opened from.
Setting up and monitoring these metrics is very simple. After installing Right Inbox, you will see an eye icon at the bottom of the email composition window.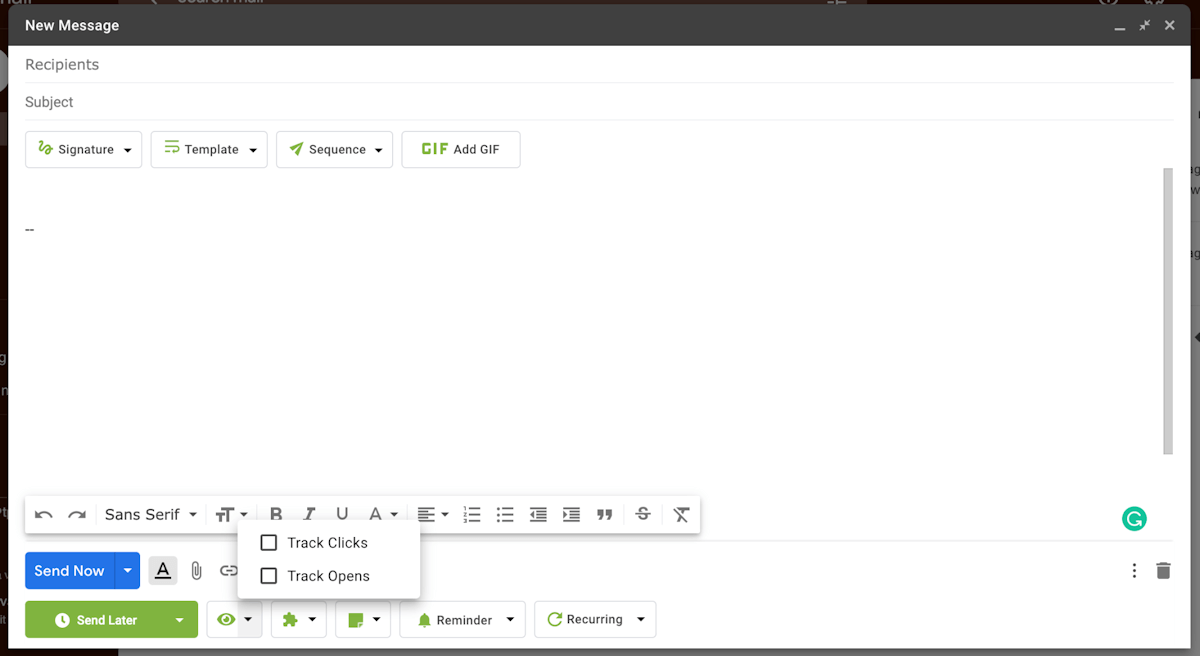 Tick the box of the metric you want to monitor. It's advisable to track both opens and clicks as this will give you plenty of actionable data to work with. Once you're done selecting the metrics, go ahead and send your emails. You'll be able to track the metrics in real-time from the main Gmail dashboard.
Tracking emails can make all the difference in your email communications. For example, a metric like opens and clicks shows you who is interacting with your emails. Use that information to follow up with the recipients and hopefully turn them into leads or customers.
Meanwhile, the data on what time your emails are opened can help you identify the best time to send your emails. That should lead to higher open rates and click-through rates.
Recurring Emails
The Right Inbox feature for recurring emails eliminates the monotonous, repetitive tasks of sending the same emails every time. Think of invoice reminders, meeting agendas, and daily, weekly, or monthly team reminders. Of course, those are critical emails, but we can all agree that composing and sending the same email over and over is not fun.
Click on Right Inbox's recurring emails feature at the bottom of the email composition window and set the parameters you want for your recurring emails.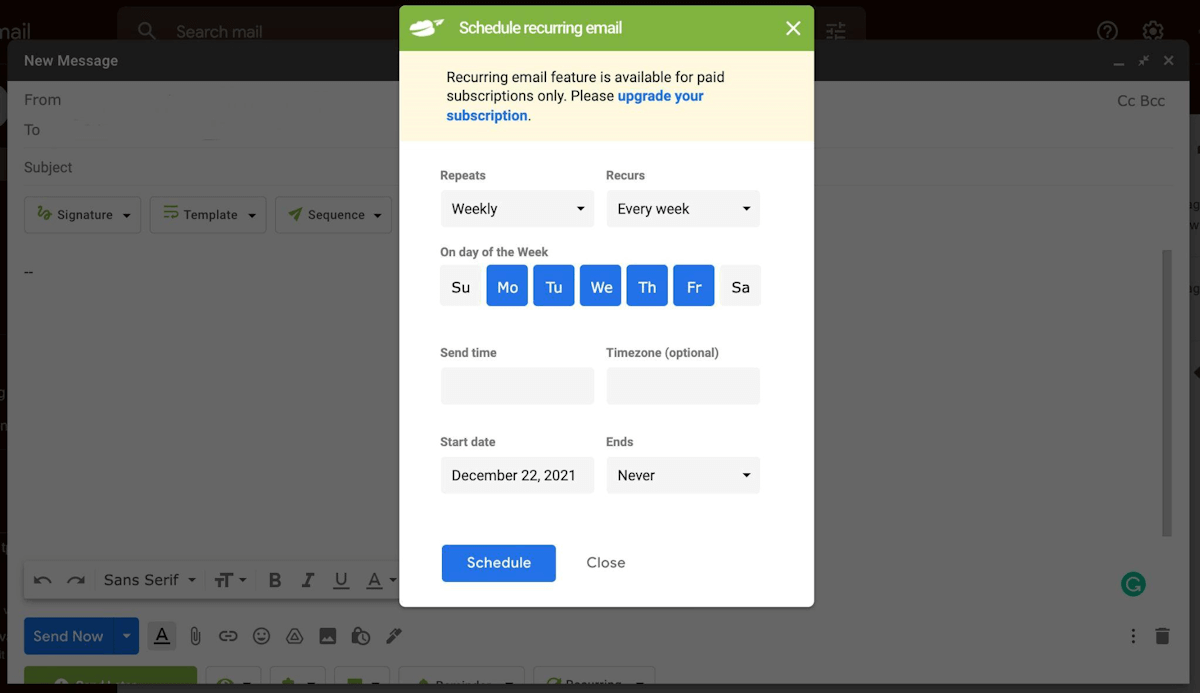 Choose the appropriate recurring frequency and the time you want the emails sent. You can also specify the time zone. Lastly, choose when the recurring emails should stop. You can set the emails to end at a specific date or after a certain number of emails.
Email Sequences
Right Inbox email sequence allows you to automate email follow-ups. With this feature, you can create several follow-up emails that will be sent to your recipients automatically. You also get to choose when the emails should be sent.
For example, you can set the first follow-up email to go out five days after the initial email. You can schedule another follow-up three days later and so on.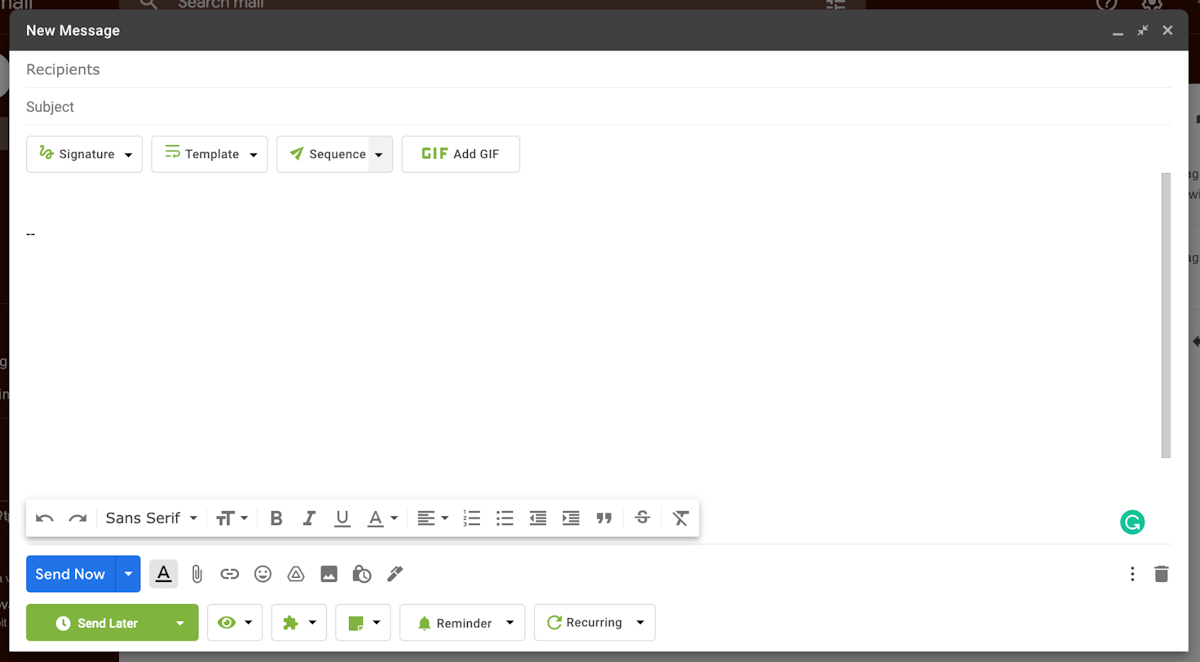 The best part about Right Inbox's email sequences is they are automatically canceled the moment a recipient replies to your email. That's critical because you wouldn't want to send a random follow-up to a recipient who's already engaged. The system cancels the follow-ups allowing you to take over and interact with the recipient directly.
CRM Integrations
Right Inbox supports integration with top customer relationships (CRM) tools like Pipedrive, Salesforce, Hubspot, Zoho, and Zapier. The integration allows you to sync the email threads in your Gmail account with a lead or customer account on your CRM platform.
That helps to bring the conversations taking place in your emails to the CRM, where your sales and marketing teams can access the data.
Email Templates
Email templates are handy for relatively larger email campaigns. Instead of writing emails from scratch, you can use a proven template. That saves you time and effort, allowing you to focus on other, more critical tasks.
The Right Inbox email template feature allows you to save multiple templates in your Gmail account.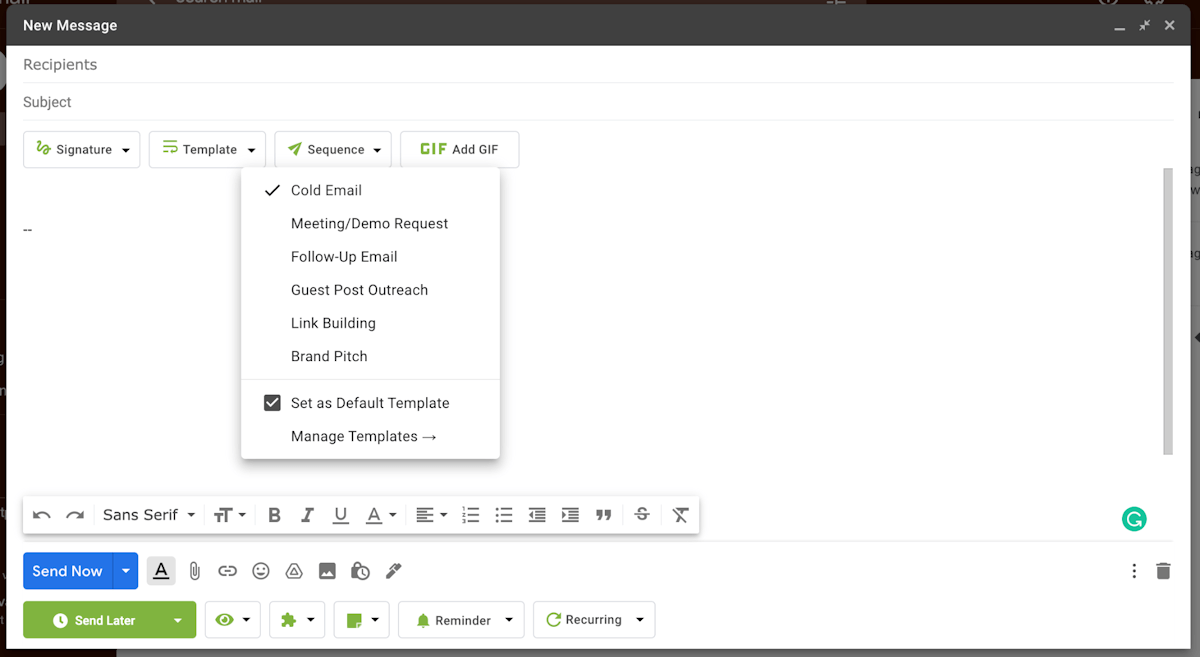 The feature also lets you edit the template for different contexts. For example, you can change the names, companies, and other personal identifiers mentioned in the email.
Email Signatures
Right Inbox allows you to create multiple signatures and switch between them seamlessly. The feature makes it really easy to maintain professional correspondence with your recipients. Not only that, but it also allows you to use one email address for different purposes.
For example, you can sign off your professional emails with a business signature. Then, sign off a separate personal email with your personal signature. All this is done from a drop-down menu within the email composition window. You don't have to leave the editor.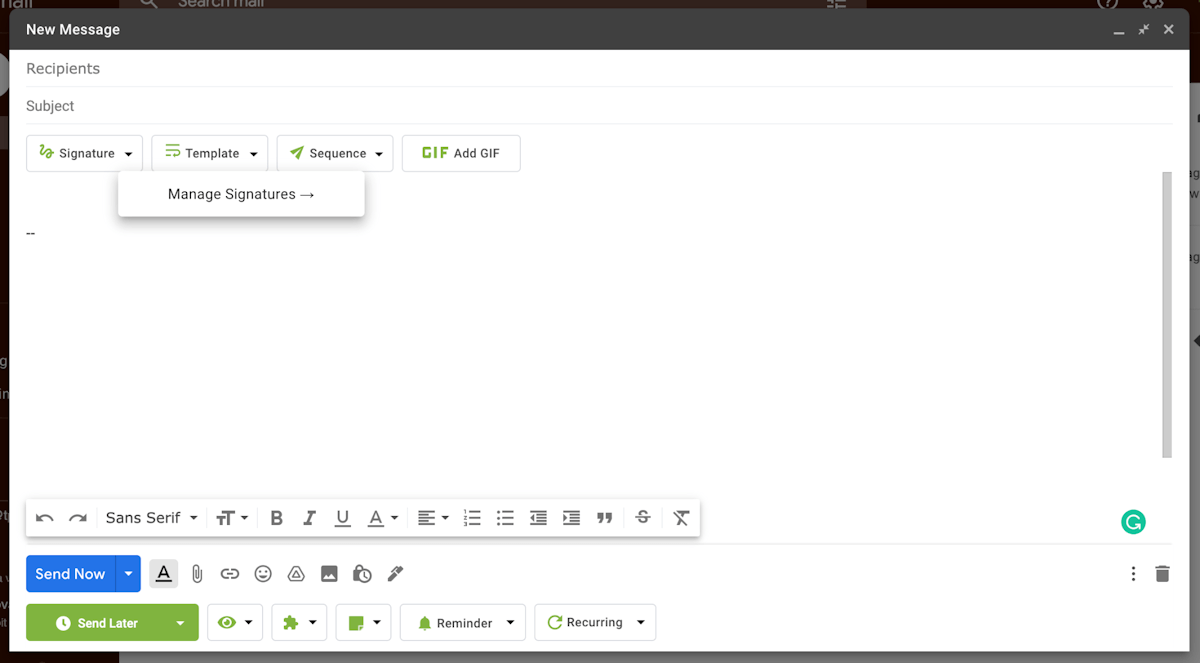 Another cool capability of the email signatures feature involves adding an image. That allows you to include your company's logo or your headshot in the signature. You can also use this as an opportunity to promote an event by including a relevant image in the signature.
Email Reminders
The average office worker receives 121 emails per day. With so many emails hitting your inbox, it's virtually impossible to stay on top of all of them.
Right Inbox's email reminder makes sure that does not happen. The feature allows you to attach a reminder to any email you want. You choose from preset options like 1 or 2-hour reminders or set a specific date.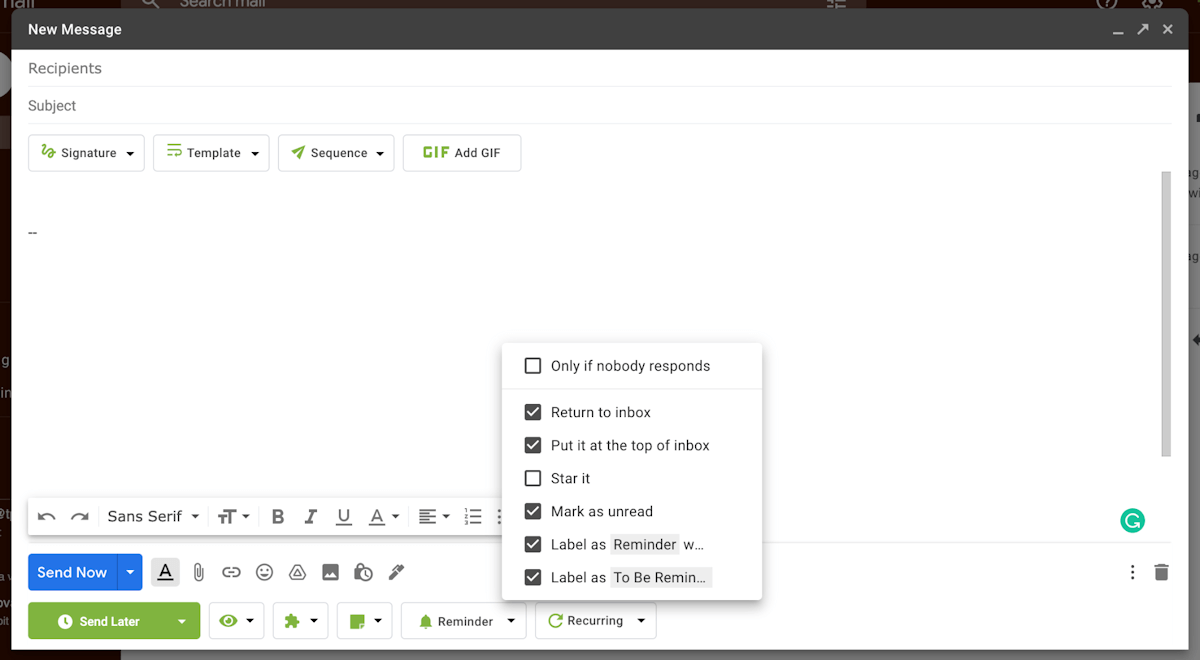 With this feature, nothing will ever slip through the cracks and get lost in your crowded inbox.
Send Later
Send Later allows you to create emails at your own time and have them delivered to your recipient's inbox at their most convenient time. You can even choose the specific timezone when the email should be sent.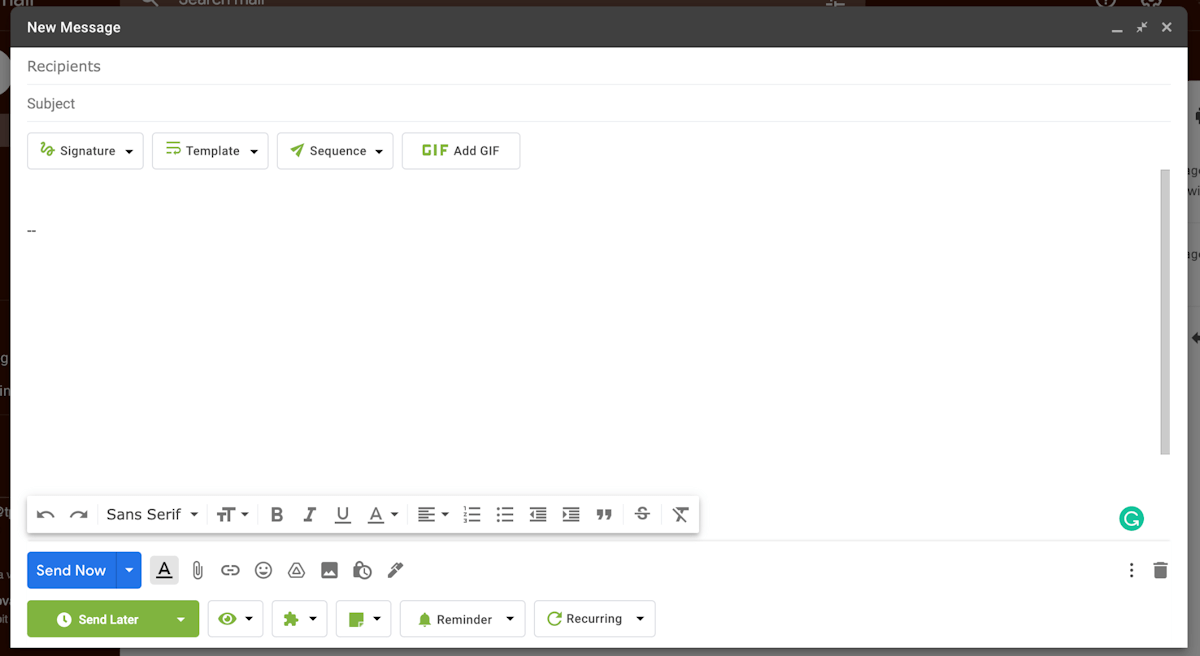 Your email will be delivered without fail regardless of whether your computer will be on or not.
Right Inbox Pricing
Right Inbox has three plans. First, you have a free plan that provides all the features but with some limitations. For example, it limits the number of reminders, private notes, signatures, and templates you can have. It also limits your tracking ability to just five emails per month.
You have to upgrade to the paid plans to gain unlimited access to all features. The plans start at $5.95/month and $7.95/month billed annually and monthly, respectively.
They also have separate packages for teams. Pricing starts at $4.95 per user per month billed annually.
Right Inbox pros and Cons
Here are some of the advantages and drawbacks of using Right Inbox:
Pros
It comes with a competitive free plan
Affordable paid plans
Very easy to install and use
Works with all top browsers, including Chrome, Firefox, and Safari.
Cons
Customer support could be better
The free plan is not suitable for medium to larger email campaigns.
Final Thoughts
Right Inbox is a great tool for anyone who needs to boost their Gmail productivity. The extensions provide plenty of features at a very competitive price. It also has a minimal learning curve making it a suitable choice for beginners.
Although Right Inbox has a free plan, we recommend the paid options for teams or anyone conducting medium to large email campaigns.
---
About the Author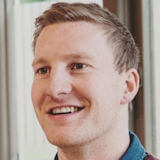 David Campbell is a digital marketing specialist at Ramp Ventures. He helps manage the content marketing team at Right Inbox Previously he led the content team at Voila Norbert. When he's not working, he enjoys traveling and trying to learn Spanish.
Get notified about our new posts
By submitting this form I accept the
Privacy Policy
and I agree to receive blog-related information from Super Monitoring.