Photo Calendar Creator: How Merchandise Increases Recognition and Brand Loyalty
An emotional connection lies at the heart of any loyal relationship. Your company must find authentic ways to extend the brand's ethos beyond the goods or services you provide for customers to emotionally connect with your brand and show that level of loyalty.
Creating personalized goods is a simple yet effective way to keep your brand in the minds of your target customers. Using this efficient marketing tool in professional meetups, giveaways, or trade shows can be a unique and powerful way to increase customer loyalty and improve brand awareness.
In this blog post, you will discover how branded merchandise can improve your company's recognition and customer loyalty. You will also find out how you create these kinds of goods with the help of calendar creating software.
What is Branded Merchandise?
Branded merchandise refers to products that feature a business's logo, slogan, or any other element that is part of the company's identity and are used to advertise your brand. These goods exist solely to promote the brand, increase awareness of it, and strengthen its recognition among the target audience.
Nowadays, more and more companies are moving away from the usual business cards, brochures, and flyers to items like mugs, t-shirts, calendars, and planners. Such items are practical and more likely to be used in everyday life, helping to make your brand more visible and recognizable.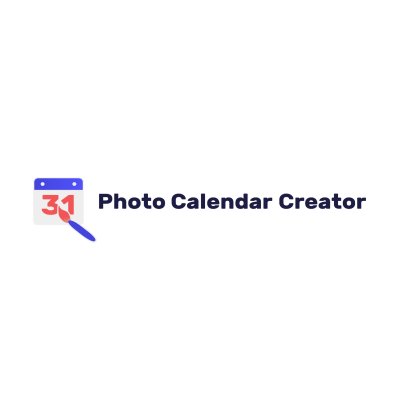 What is Photo Calendar Creator Software?
Photo Calendar Creator is a user-friendly software that allows businesses and individuals to create personalized calendars and weekly & monthly planners using their own photos and logos. With this software, users can choose from a variety of templates, backgrounds, and designs to create customized goods that meet their unique needs. The software is totally intuitive and easy to use, both for creative designs and last-minute projects. This program is a handy tool to build personalized merchandise items.
How Can Calendar Merchandise Impact Your Brand Recognition?
Merchandise such as calendars or planners is an effective way for businesses to increase their recognition and loyalty among customers. Such unique gifts featuring your brand logo can be used by people on a daily basis and are typically kept considerably longer than other promotional materials. As a result, your customers can see your company logo and slogan as long as they utilize the things you have provided. When it is time to purchase, they are more likely to give preference to your brand's products and services.
Another way promotional products boost brand recognition is that they introduce your business.
If you are just starting out, they can successfully present your new company to potential customers. Calendars featuring your logo, for instance, will perform far better than a standard business card. To make it easier for potential consumers to find you, you can always add a QR code that connects to a certain landing page, your website, your YouTube channel, or any other useful information. Simply ensure that the product is well-designed and visually related to your brand.
One of the most common misconceptions regarding merchandise is that the majority of it ends up in the trash. For many people, quality and design are the deciding factors in keeping goods. This is why an increasing number of businesses are paying attention while picking products for potential clients. The product will have a longer lifespan if the quality and design are higher.
And last but not least, most people remember businesses that provided them with branded products. Considering all the factors, including the average amount of impressions and the typical life cycle of branded items, it is easy to see now why such goods increase brand recognition.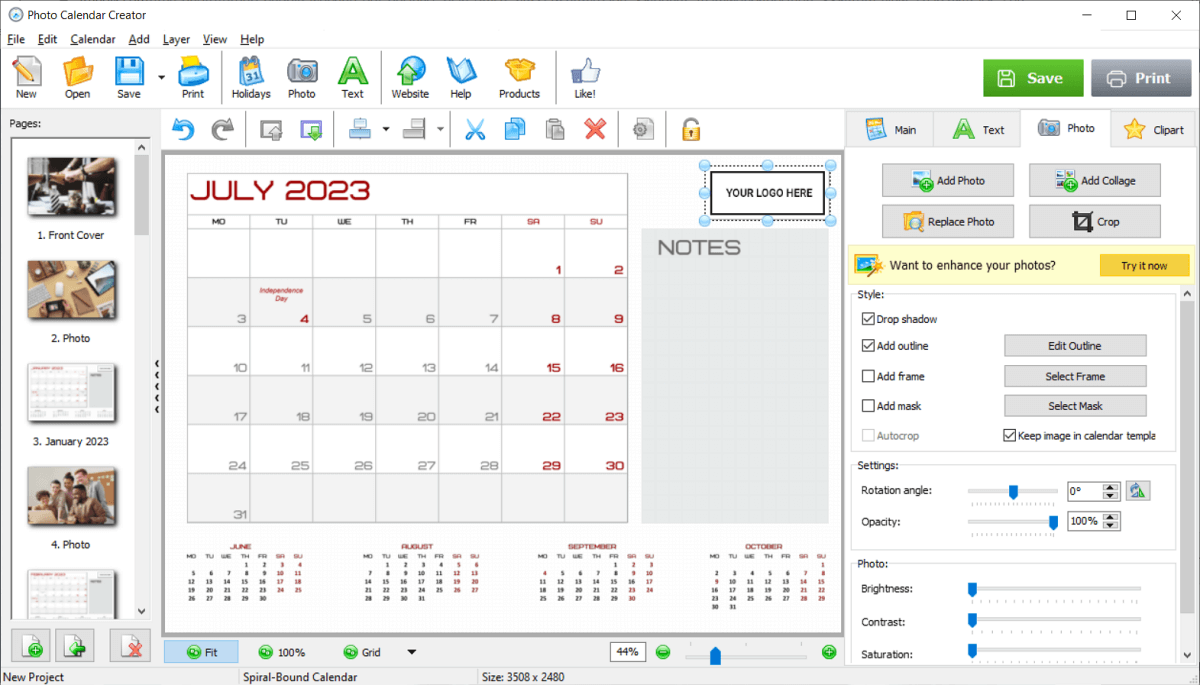 Benefits of Using Photo Calendar Creator as a Merchandising Maker
Photo Calendar Creator software offers a variety of benefits for businesses looking to increase their brand recognition and loyalty, including:
Personalization
One of the main benefits of using Photo Calendar Creator software is the ability to create personalized calendars and planners. With this software, businesses can create unique merchandise items that showcase their brand and message. Customers will appreciate the effort put into creating a personalized gift, which can help increase brand loyalty.
Versatility
Photo Calendar Creator software is versatile and can be used for a variety of purposes. Businesses can create calendars and planners not only for customers as promotional items but also for employees to help them increase their productivity. Whether used as a gift or as a marketing tool, calendars created using this software can help boost brand recognition and loyalty.
Ease of Use
Photo Calendar Creator is user-friendly software that is easy to use, even for beginners. With a variety of templates and designs to choose from, businesses can create a customized calendar in a matter of minutes. This makes it an ideal tool for businesses that want to create a personalized gift or marketing tool without spending a lot of time or money.
How to Create Branded Calendars Step by Step
Using Photo Calendar Creator software for creating merchandise is super easy. Here are the steps to follow:
Download the setup package of Photo Calendar Creator from the official website. Follow the guidance of the installation wizard, and then launch the program.
Once you've run the software, click New Project. First and foremost, you need to select the calendar type in the startup wizard that matches the purpose of your calendar. It can be a wall poster, pocket, spiral-bound, or folding desk calendar, as well as a weekly, monthly, or quarterly planner. Then, choose a template design that can perfectly showcase your brand and message. Set the starting year and month, and pick the size of a calendar.
Add photos and logos that are relevant to your calendar. For example, if you are creating a calendar for customers, you may place some images of your products or services. With Photo Calendar Creator, you can also adjust the brightness, contrast, and saturation, as well as the transparency and rotation angle of your photos.
Customize your calendar by adding important events that are meaningful to your company or the national holidays of your country from the built-in database. Overlay your own text and design elements to make the calendar unique.
Pick a language or two for your calendar or planner from the 11 built-in languages. Alternatively, you can use the language editor to translate it into your native language.
Once you have set up your calendar, just save your creation as an image or a multi-page PDF file.
Now it is ready to be printed out using high-quality paper and ink. This ensures that the calendar will look professional and last throughout the year. For instance, you can use the services of Amazon Merch for this purpose.
Conclusion
Now you know that merchandise can help your business gain recognition over time. So keep in mind that if your product or service is the heart of your company, then branded merchandise is its secret weapon that ties everything together and keeps your customers coming back to your brand. It allows your customers to connect with your brand and become loyal to it. Just make sure you choose high-quality and well-designed things that your customers will like using on a daily basis, like calendars and planners.
---
About the Author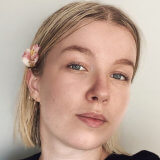 Helen Smith is a travel enthusiast and editor specializing in photography and technology. With expertise, she always strives to provide readers with a clear and straightforward approach to solving complex issues.
Get notified about our new posts
By submitting this form I accept the
Privacy Policy
and I agree to receive blog-related information from Super Monitoring.