How to Outline Your Blog Posts with These 20 Powerful Tools
Developing an outline for your blog post is the easiest way to create helpful, valuable, and well-structured content.
Smart bloggers create the outline first before they even consider fleshing out the rest of the post. Of course, you can create blog posts without taking this route – but it's going to be tough and you'll often encounter "Writer's Block."
In the words of Heidi Cohen, "To sit down at your computer or paper and write, takes regular practice. The writing fairies don't just show up on demand."
Inspiration often comes when you're writing (the outline), says Sean Platt.
If you don't want your blog post to be less-than-perfect, then you must pay attention to your formatting, grammar, poor word choice, and more importantly, the outline.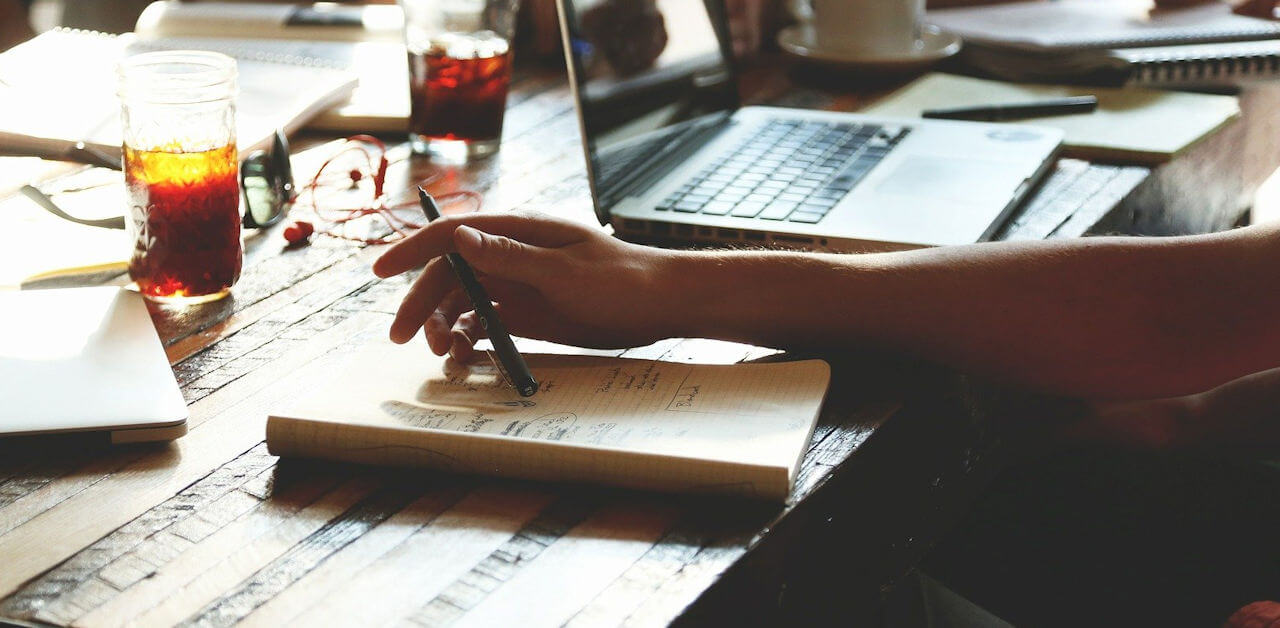 In this post, I outline the simple tips you can implement when creating outlines for your blog posts. I'll also share 20 powerful and handy tools to make your job easier, regardless of your writing style.
The goal is to get a detailed outline that will help you create cohesive, logical, and an interesting piece of content when you're ready.
I. Craft Your Magnetic Headline
The headline (or title) of your blog post is the most important element. So, you must get it right. According to Brian Clarke, founder of the Copyblogger Media, "On average, 8 out of 10 people will read your headline copy, but only 2 out of 10 will read the rest."
When writing an outline for your blog post, the headline should be written first. It should guide you on the key points you're going to cover in the post.
Loganix has a detailed keyword research guide to help you find relevant search terms that will make for a great headline.
Most online outline tools allow you to save your project. For easy reference, use the headline as the name of your project.
If you're stuck here, you can use the HubSpot Blog Ideas Generator to brainstorm some headline ideas.
Don't be in a hurry when writing your headline. It should be specific and not too long (less than 60 characters). Also, don't waste all of your time getting nitpicky. You can always modify the headline later.
Just get a working headline that clearly defines the thoughts you have in mind and what the whole blog post will be about. Keep this in mind when outlining your blog post, regardless of the app you're using.
II. Define Your End Result
Every blog post outline needs to have an end goal. You want to create the best online learning resource (awesomex.com shares 27+ great online learning platforms) with every post you publish. Suppose you want to create content on "How to Start a Food Blog" — you should ask yourself why you chose this topic.
Perhaps, your readers have been asking such questions or you struggled with starting your own blog.
You may not have all the ideas you want to cover yet, but understanding what the target audience will take away from the post is critical. Your reader is probably asking "what's in it for me?"
This can impact how you write your outlines, how you plan the post, and should be included in your brief (assuming your outsourcing to a freelance writer).
Who is your ideal reader? What do you want them to take from your post?
Do you have original or credible data that you need to weave into your post? What sorts of questions does your data answer?
What's your primary call-to-action (CTA) for this post? How will the post make money? (awesomex.com shares 27+ ways to make money), How do you outline the post so that the CTA is carefully integrated as a solution to the reader?
Your approach when writing a blog post is important. Two writers can approach the same topic in different ways, so devise a better approach for your post.
And let this guide you as you're creating the outline. Be sure of where your post is headed. Your outlines will flow a lot better in the end.
III. List the Elements of Your Post in Your Outline
If you want your blog post to be read, then it needs to have certain elements that appeal to humans. Engagement is one of the KPIs bloggers look out for after publishing a post.
A major challenge that most B2B bloggers face is creating engaging posts. Storytelling is a great way to bring life into your blog post or copy. So, you may want to tell a short story when creating the post. But first, it has to be included in your outline.
What type of stories is worth sharing? Well, it could be stories based on experiences, struggles, you name it.
If customers have sent in their success stories or testimonials, then use them. A favorite example of mine is Infinite Recovery, a rehab center that receives recovery stories and shares them with their community.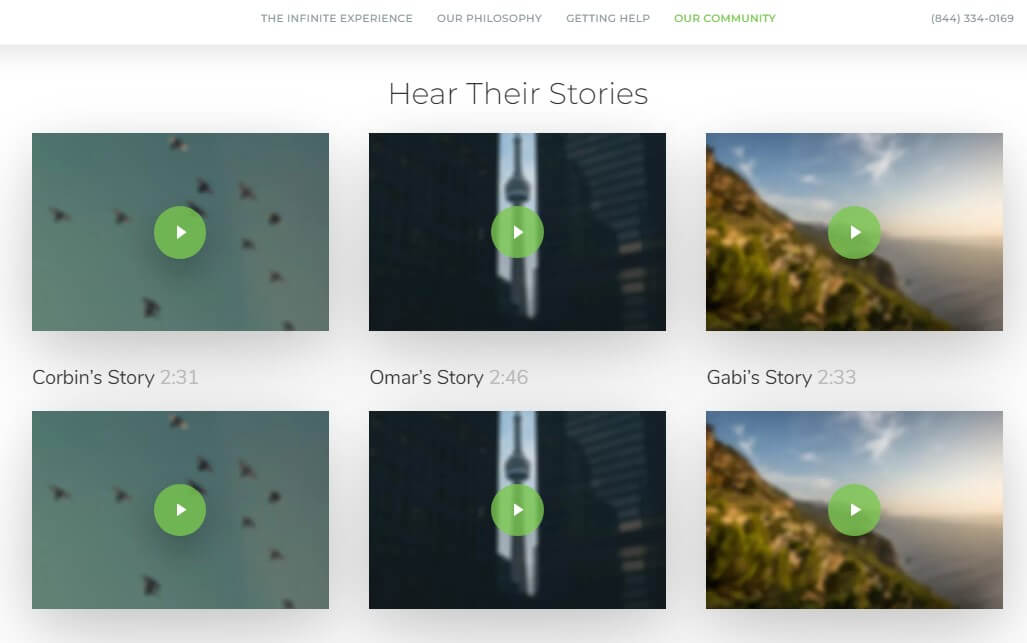 Make a note of where you want the story to appear: introduction, second paragraph, and somewhere in the post. Your outline contains well-crafted subheadings.
These subheadings will house other elements and information you want to include in the post. Maybe you have a relatable analogy you can use, key insights, promises, these should be included as well.
Here's an illustration from SocialTriggers that shows the elements of a perfect blog post: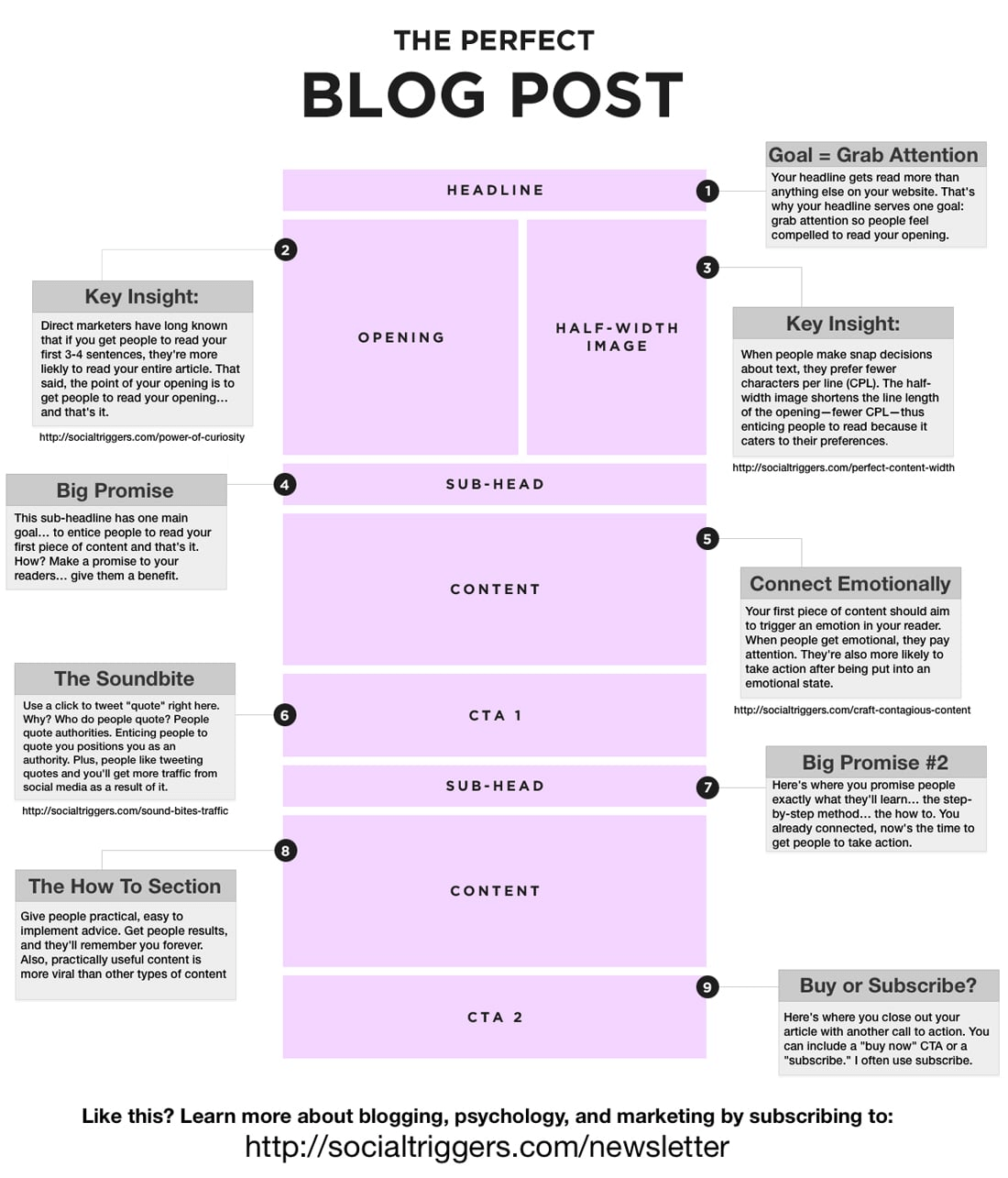 What about specific data and screenshots of your website analytics? Yes, you need to find the right context for this data, but note it down in your outline tool. If you're outlining a post about one of your company's products, start from the basics.
hen you read blog posts on successful blogs, you can see this approach well implemented. Whether it's on Shopify's "How to start a makeup line" or Close's predictive dialer post, the editor started by defining the basics, identifying the trends, before moving on to other advanced subtopics.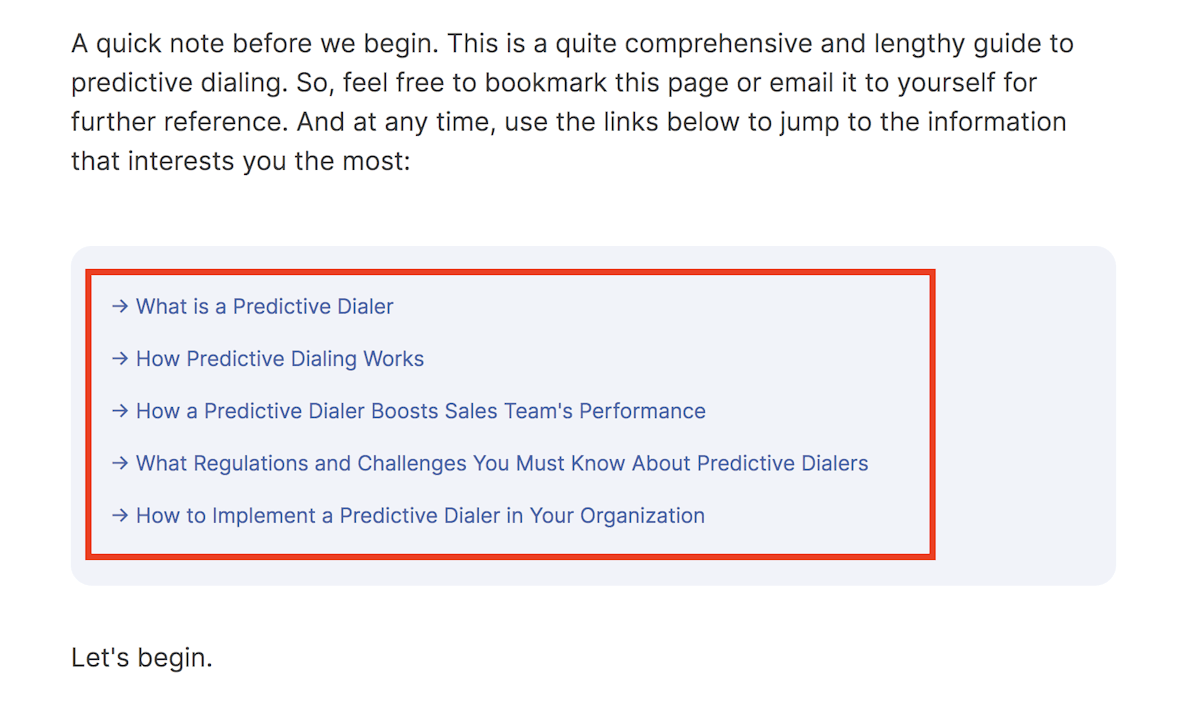 Make a list of the elements that will appear in your blog post. If you're using Google Docs or any cloud-based app to outline your ideas, then every point will be saved automatically.
That way, you'll not try to remember it (assuming it wasn't saved).
I even prefer to add a FAQ section at the end of each blog post so that no questions are left open at the end of the article. Feel free to take a look at Zoma's 'best bed in a box mattress post' – it's a great example to get some inspiration for your own article.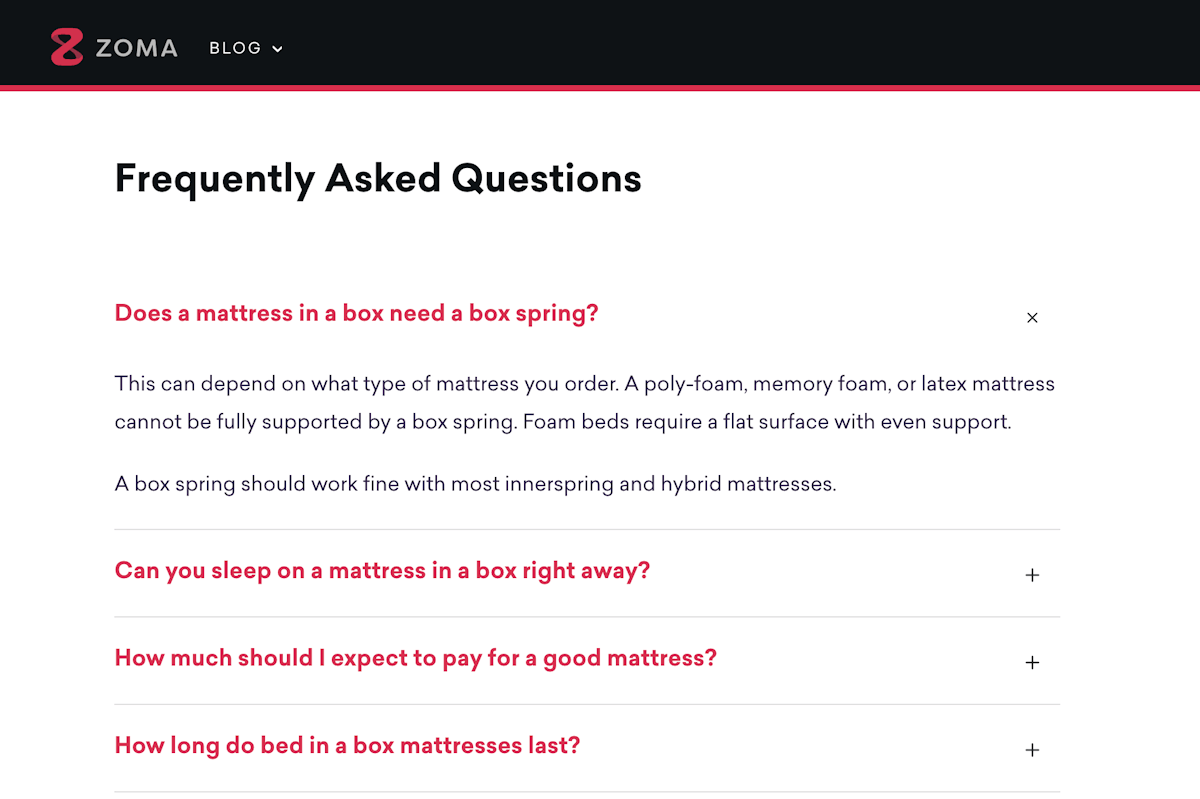 IV. Organize Your Lists into Related Groups
The majority of online note-taking and writing tools out there have this functionality. Aside from being a productivity app, Evernote, for example, makes it easy for users to organize all of their lists into related groups or main points.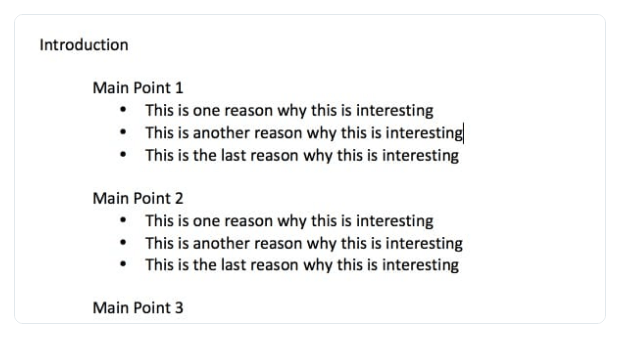 Take a closer look at the ideas you have written down. It looks messy, I know. This is the time to organize all your ideas and points into related groups.
Begin from the very top. Use your big idea as the placeholder headline (I explained why this is the most important step you can take when writing an outline for a blog post).
Remember to keep your end goal in mind.
Move ideas in your lists into specific groupings of related content. For the topic we've using as an example, "How to Start a Food Blog", I might have specific groupings for:
Choosing a domain name
Deciding on what aspect of food to create content on
Building the blog
Driving traffic to my food blog
Tools for succeeding in blogging
Depending on the topic you want to write on, your groupings will be different. But the example above should give you some insights.
Powerful Tools for Outlining Your Blog Posts
Ready to find your favorite tool to save you money and time when outlining ideas for your blog posts? Let's learn a bit more about each of the 20 most popular outlining tools:
1. WorkFlowy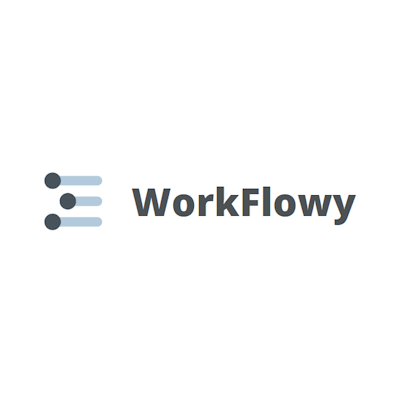 WorkFlowy is a web-based task management app. It offers a ton of features of note taking, outlining, and sharing capabilities.
So, your team members can modify, comment, and edit your notes easily.
Imagine how much productivity you'll enjoy if your editor gets to edit and prepare your outlines for the next blog post.
This software is great for writing lists, staying in tune with your to-do list, and comes equipped with powerful search and tagging features.
Pros
Easily outline ideas using bullet points
Organize your notes as a list
Share notes and collaborate with teams
It supports Android, iOS, and Web
Cons
Lacks deadlines and reminders for to-do lists
More handy features are accessible in the pro plan (which costs $4.99/month)
2. Checkvist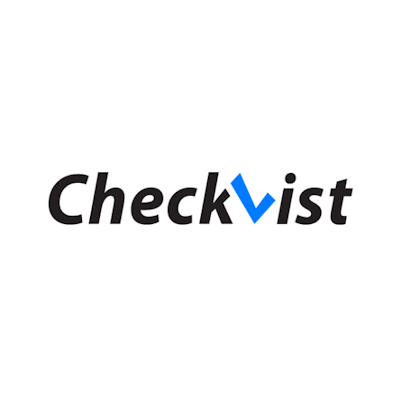 Do you wish to create outlines you'll love to share with your team?
Checkvist is a powerful web-based tool for creating simple or complex online outlines, organizing hierarchical task lists, gathering and structuring all forms of information for your project.
This software is a Keyboard-centric task manager, which is designed for making lists with tags, assigning due dates, all with markdown capabilities.
Pros
Clean, simple, and intuitive user interface
Take notes, organize tasks, be productive
Easy to use shortcuts for bloggers
Cons
It tends to log out quite often
The mobile interface can be improved
3. Evernote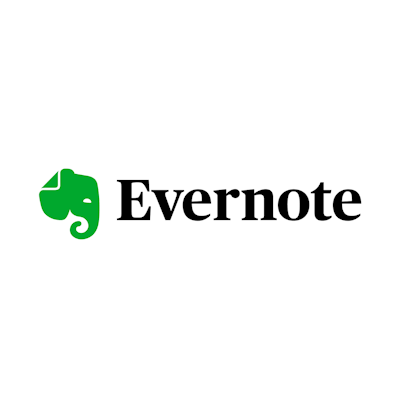 Evernote is a pretty popular app. It lets you capture and manage ideas, memories, to-do lists, and projects all in one place.
Keep Evernote handy because ideas could drop on your mind any time. Record every idea you get, and you modify, edit, and even delete ideas later on.
Evernote gives you 60MB storage space each month. This might not be much if you're storing images and PDF files. But with the usual note-taking, it should be adequate.
Pros
Easily write down your ideas and organize them in a central portal
It's easy to search saved projects with keywords that appear in the document
It offers user-friendly collaboration tools
Evernote integrates well with Google Chrome, Google Docs, etc.
Cons
You can't rotate or crop images
You can't record audio and video from Evernote
4. oTranscribe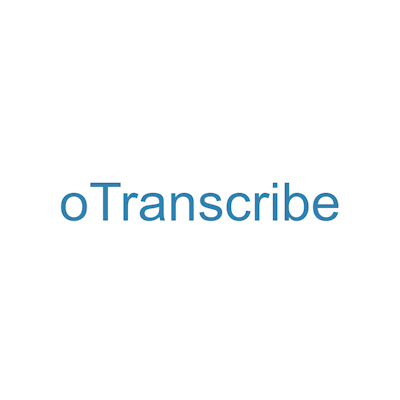 oTranscribe is a free HTML5 app that helps you transcribe interviews, take notes, make outlines, and save projects for the future.
This free app is best suited for Journalists, bloggers, and online creators who want to transcribe audio files. The best part: it's open-source and a big-time saver.
Pros
Easily transcribe recorded interviews
Automatically saves your notes
Exports outlines to Google Drive
It's free
Cons
It doesn't support Android and iOS, only Web
5. DraftIn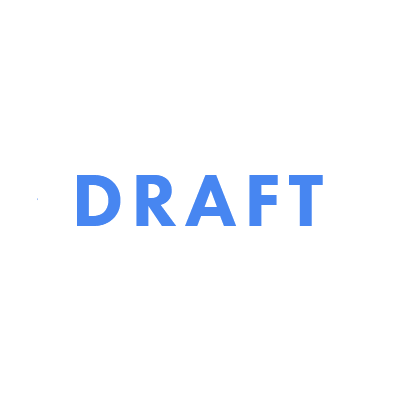 Are you ready to write better? DraftIn is a modern app that will help you write for the web, stay focused on your words, and use a distraction-free editor.
It uses Markdown technology — which makes it a simple, powerful, and cross-platform way to write notes in real-time.
It's ideal for taking notes, creating outlines, and fleshing out posts. You can export your content to multiple formats and store it securely.
Pros
Simple and user-friendly outlining app
It has a free plan
Share outlines and documents with team members
Distraction-free writing app
Cons
It only supports Web, no iOS or Android
It's not entirely free (Pro plan costs $3.99/month for credits)
6. UV Outliner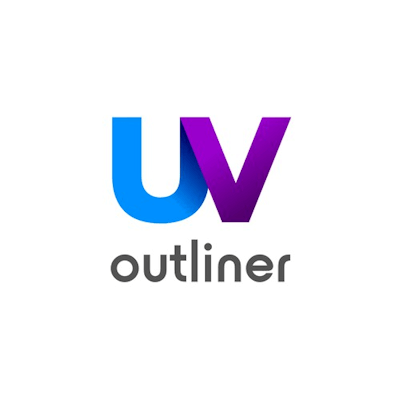 UV Outliner simplifies the process of creating clean outlines and taking notes. It has check-list features – which makes your outlines more organized and easier to understand.
UV Outliner uses a single-pane feature, which is invaluable when you're looking to get the job done.
In addition, you can use UV Outliner to keep tracks of ideas, tasks, expenses, and more.
Pros
Easily collect ideas and create outlines
It's 100% free to use
Cons
The interface is too basic
It only supports Windows, no Android, iOS, or Web
7. Microsoft OneNote
Microsoft OneNote is a powerful app for taking notes, creating comprehensive outlines, and keeping ideas bank.
It offers a ton of capabilities: you can organize and group your notes, and access your document on any device – as it supports Android, Chrome, Windows, iOS, Mac devices, and of course, the Web.
OneNote is as powerful as PowerPoint, Word, and Excel. From lists to sketches to clippings to photos and tables, OneNote can seamlessly handle it all and keep your notes safe.
Pros
Use OneNote to collect ideas, write down thoughts, make an outline (use it as you see fit)
Create templates for your outlines easily
Clean user interface and best suited for beginners
5GB free storage space
Cons
It doesn't support integration with Google Drive & Google Calendar
Activity log feature isn't available (yet)
8. Hemingway Editor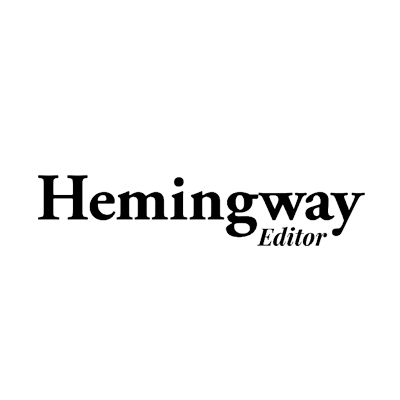 The Hemingway Editor makes it easy for bloggers and writers to improve the clarity and conciseness of their writing.
The app will highlight the text in different colors, based on the underlying problems it discovers. This color coding gives you insights and guides you on what sections of your content to fix.
When you mouse over some highlighted words, the Hemingway app gives suggestions on what you should change.
Hemingway Editor identifies and nudges you to fix complex words, weak phrases, excessive adjectives and adverbs, lengthy sentences, as well as passive voice.
Pros
Clean and easy to use writing interface
Instantly identify common errors in your content
It's free to use
Handles lengthy content easily
No login needed to use the online version
Cons
Editing feedback is sometimes wrong
You can't save your edited document in the Web version
9. Calmly Writer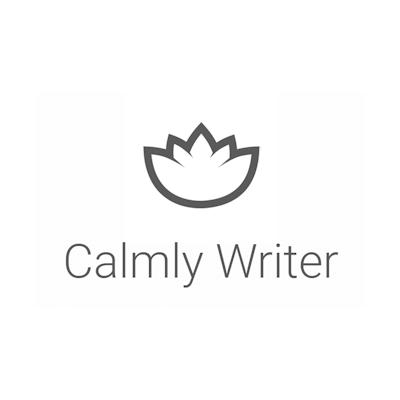 If you're in search of a distraction-free writing app that will help you outline your blog posts in record time, then the Calmly Writer is your best shot.
Calmly Writer uses a modern and clean design interface.
You don't need to download any app on your desktop or phone to use it, and it's free.
Pros
Simple and easy to use interface
Offers a ton of export options
It works well on all devices (desktop and mobile)
Cons
It lacks collaboration features for teams
No writing templates or storyboard
10. Little Outliner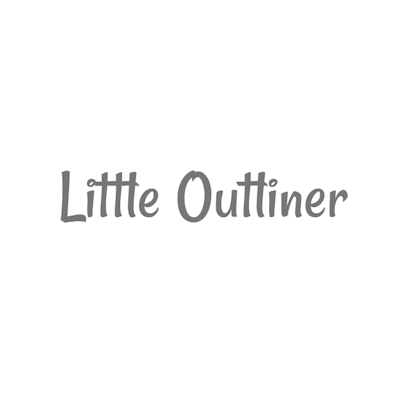 Little Outliner is a simple but essential editor for writers and bloggers. It was developed by Dave Winer.
This writing and outlining tool automatically saves text locally, the web app is quite easy to use and straightforward, even for beginners.
If you want your blog post outline to be saved and secure, this 'Little' but handy 'Outliner' may be your ideal tool.
Pros
It's easy to learn and use
Runs on web browser
Quickly log in with your Twitter account
Cons
It's a basic outlining and note-taking app (not for advanced users).
11. Google Docs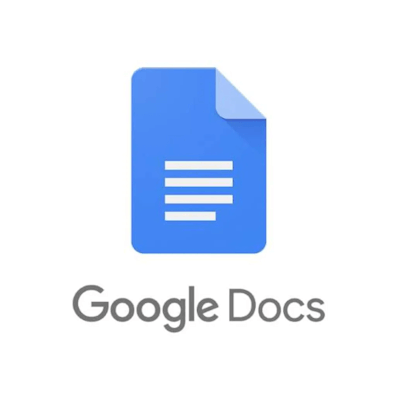 Google Docs is without a doubt the most used text editor. As a blogger, you should be familiar with this tool, I love how easy anyone can save important files and share it with coworkers, team members, and even clients.
You can set privileges, thus giving collaborators the right to view, edit, or add new content to the document.
Files saved in Google Docs are secured in the cloud and accessible anywhere. With Google Docs, you can take notes, write outlines, and create content while offline — you just need to use Google Chrome and adjust offline settings accordingly.
Pros
It's 100% free and easy to use
Easily share documents with anyone
Create all kinds of documents in one place
Cons
You can't set a default font
Lacks PDF editor feature
12. Writer: The Internet Typewriter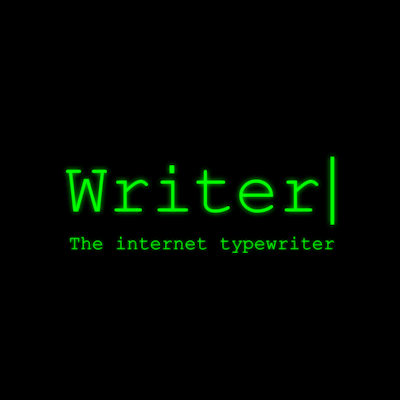 Writer is one of the fastest free distraction writing apps on the internet.
It doesn't require fonts selection, bold, italics, it's just you and your written words.
This tool is great for outlining and writing content, without getting distracted by shiny objects. Stay focused and finish what you started.
Pros
It's completely free to use
Outline a blog post in a distraction-free editor
Cons
The editor background color can be better
It requires a bit of a learning curve
13. Microsoft Word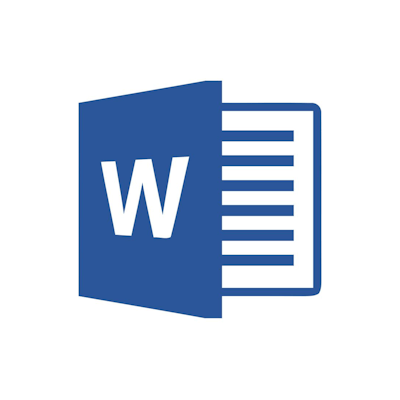 Microsoft Word is best suited for writers who want to create outlines and produce well-organized documents.
It offers a wide range of options for editing.
This popular text editor is known for its good performance; capable of creating rich and professional documents, which makes it a must-have for bloggers and editors.
Pros
Intuitive and friendly interface
Easy to take notes, make outline, and edit the most common file types
It's a popular writing and editor tool for bloggers
Create spreadsheets to better analyze your ideas
Cons
Converting a PDF to Microsoft Word document from Adobe Acrobat is often difficult, it breaks most of the time
It can be slow to load, given how heavy Office is
14. WhizFolders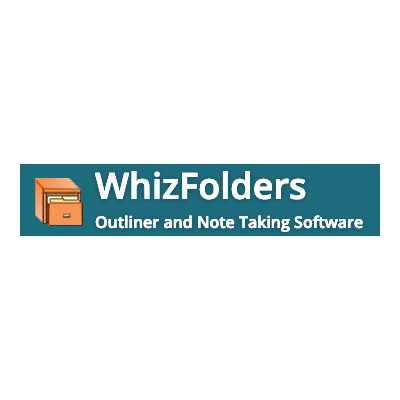 WhizFolders is a tool that helps content creators to organize and outline all kinds of ideas, notes, links and lists within the WhizFolder notebook files.
Users can easily retrieve information in Rich Text with links, OLE objects, and pictures.
WhizFolders is a note-taking app, designed with beginners in mind.
Pros
It's useful for outlining and note-taking
It has advanced editing features
Cons
It's quite expensive ($19.95/one-time fee)
15. FocusWriter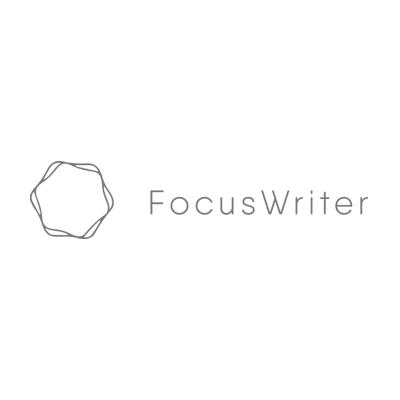 FocusWriter was created by Graeme Grott as a free, private word processor application.
It provides helpful tools for creating outlines and other content formats in a distraction-free environment.
The focus is on the task at hand, so get the creative juices flowing and write everything down. One of the exciting features is the auto-hide menu that can be turned on/off when you're writing.
Pros
Distraction-free user interface
It's free
Reliable customer support
Cons
Limited typesetting
It lacks syntax highlighting
16. OutlineEdit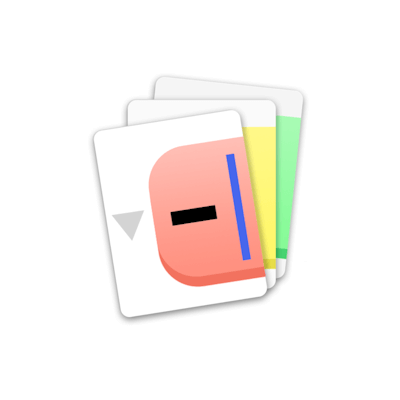 If you're looking for a Mac-specific outlining software, then OutlineEdit is what you've been looking for.
Use it to quickly create outlines without messing with technology. It's also ideal for sketching ideas on your Mac for your next blog posts or any content project.
It's recommended for beginners. Keep it handy when brainstorming ideas – it's easy to use!
Pros
Intuitive and clean user interface
Sketch ideas for blog posts
It's fast
Cons
17. Toodledo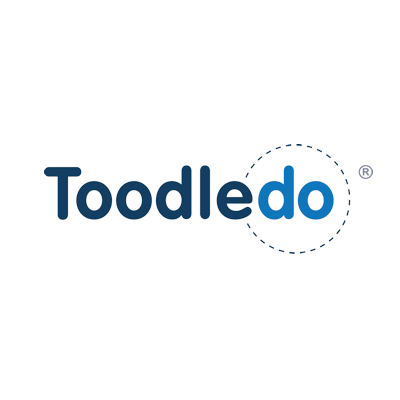 Do you want to effectively track your tasks and organize your life?
Toodledo is a great tool that works well in multiple devices. Users can get started with the free plan and test out the waters, otherwise, the pro plan is affordable.
Toodledo allows you to write long notes, create structured outlines, make custom lists, and track your habits. It's easy to collaborate with co-workers, family, or friends. All your data are safely stored and synced to your devices.
Pros
A handy app to add notes to tasks
It's easy to use for organizing your notes and outlines
Seamlessly customize the interface
Cons
The mobile app can be better
Lacks file upload feature
18. OmniOutliner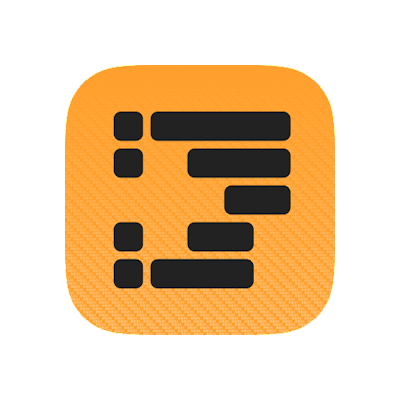 OmniOutliner is a simple but useful text editor for taking notes, making lists, and creating outlines.
This tool also has a robust search function that allows you to find your saved project.
When you do a search, this tool doesn't just present multiple results, but shows only results that match your filter – by hiding rows that are irrelevant.
With OmniOutliner Pro, you can enjoy automation across Mac and iOS devices.
Pros
It comes with a 14-day free trial
Clean and modern user interface
Take notes, make outlines, stay organized
Cons
It's not free (the Pro plan costs $4.99/month)
Requires a bit of a learning curve
19. Boost Note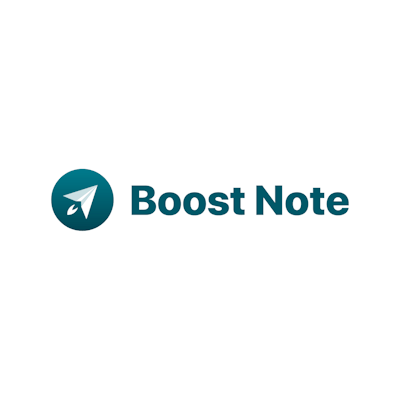 Boost Note is a modern, stylish, and intuitive markdown editor for developers. As we all know, developers write a lot because they need every idea and insights that they can get.
Boost Note is a fully open-source app for Mac, Windows, Linux, iOS, and Android. There's a free plan, however, the pro plan costs $3/month.
Pros
Sync your outlines directly to WordPress
Easily export markdown content as PDF
The desktop app is light and powerful
Easily draw sequence diagrams (for visual outlines)
Cons
It's not open source
It's not entirely free (Pro plan costs $3/month)
20. Write App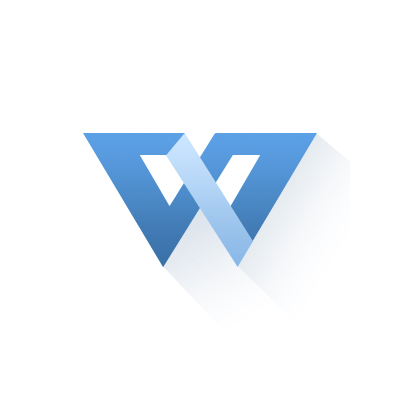 Write App is a fantastic tool for creating outlines for your blog posts. Use this distraction-free tool to maximize productivity, feel more confident with your writing, and let your work flow smoothly with the intuitive writing interface.
With Write App, bloggers can stay organized by managing writing project structuring in tabs, sessions, and folders.
Pros
It's 100% free and easy to use
Create distraction-free outlines
Minimalist Text Editor
Backup outlines and content to secure cloud
Share and collaborate with team members
Cons
It's expensive (pricing begins at $24.95/one-time fee)
Maintenance updates and cloud maintenance costs an extra $4.95/year
Conclusion
Outlining your blog post is arguably the most important step to take before creating a helpful and data-driven blog post.
An outline provides support for the post, it distills the thoughts in your head into a working draft. Make sure it's concise but flexible enough – so that you can adjust it to different blog post scenarios.
I'm not here to set a standard for outlining your blog posts.
Because you might be assigned some topics with outlines. In that case, you don't have to do the heavy work of research and developing an outline.
But when you've got the chance to create a post from scratch, you can use the tips above to nail the perfect outline for your blog post. It'll keep you from writer's block every single time.
---
About the Author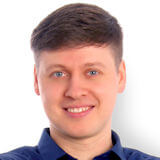 Burkhard Berger is the founder of awesomex™. His articles include some of the best growth hacking strategies and digital scaling tactics that he has learned from his own successes and failures.
Get notified about our new posts
By submitting this form I accept the
Privacy Policy
and I agree to receive blog-related information from Super Monitoring.