6 Best Jasper Alternatives
Jasper is an automated content generation platform that uses AI technology to produce unique, human-like content for your website or social media campaigns. It's one of the most popular tools for writing copies. Hundreds of people have used this tool and are pretty happy with it.
The primary purpose of this software is to make your content better. It is a great tool to boost productivity and streamline your content creation process, as you can set up an outline for each article and let the software do the rest.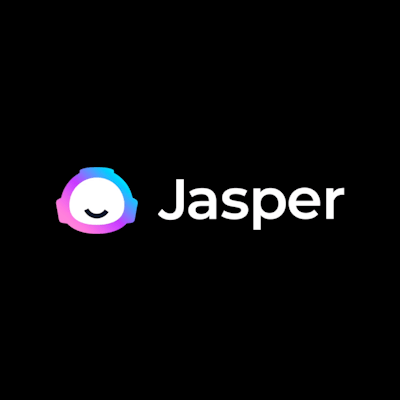 But sometimes, some issues with Jasper can be annoying for you. For example, it has too much repetition and does not always deliver accurate information.
Hence, if you want to get the benefits of AI Jasper while still having greater control over how your articles appear and feel on your website or other platforms, here are six Jasper alternatives:
1. Writer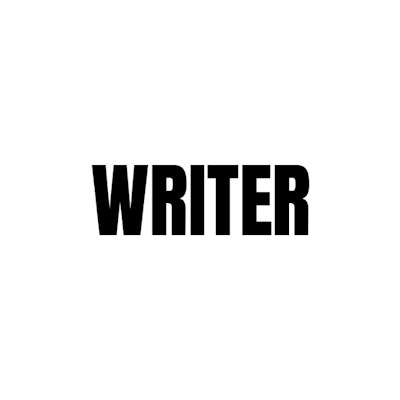 Writer is an AI-powered content generator tool that helps you create articles, blog posts, and web pages. It uses a similar process as Jasper to create original content, but it also offers some powerful additional features like grade-level tracking, grammar checking, terminology management, and style suggestions.
Since it features automation capabilities that function similarly to Grammarly's, it allows you to do everything in one place, from the research and writing to the formatting and publishing on your site or publishing platform.
Here's a Writer screenshot to help you understand the approach.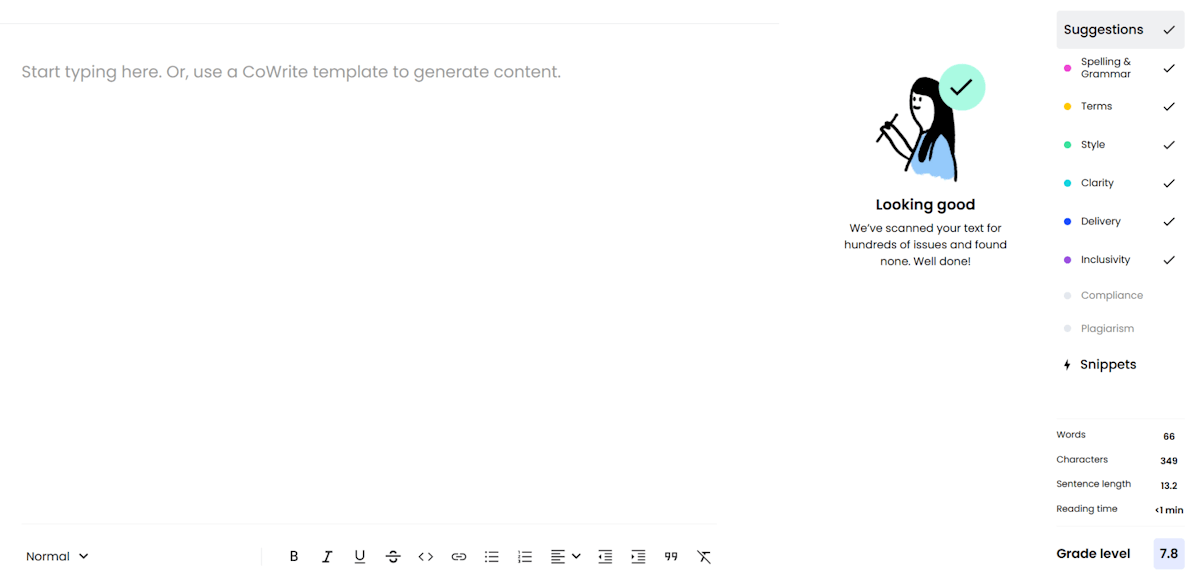 It also has a terminology management system, which Jasper lacks. This system enables you to add, organize, and monitor all the terms you use in your writing. It is perfect for incorporating keywords. It may also help you find the ideal word synonyms and create new phrases depending on your brand's tone of voice.
Here's a look at the terminology management tool.

With Writer, you may also build a template if you upgrade to an enterprise plan.
Last but not least, both Jasper and Writer offer two pricing plans with free trials. They also charge by word count.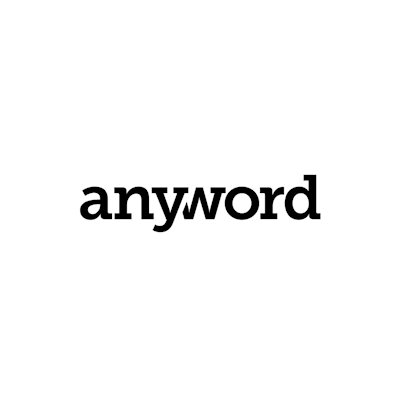 2. Anyword
Anyword is similar to Jasper AI, another AI-based content generation tool. Both tools allow users to create blog posts, landing pages, articles, social media posts, videos, and more. The screenshot below shows a list of Anyword templates. As you can see, it features a variety of templates.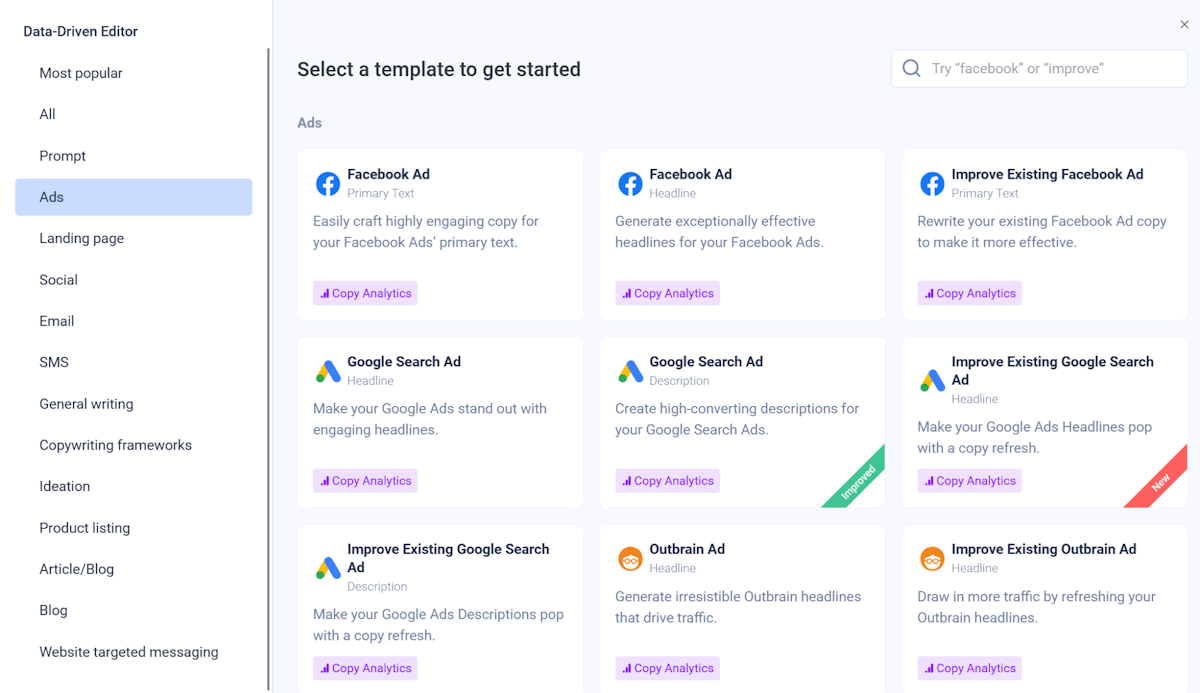 Anyword has more features than Jasper, including a built-in editor, a more advanced navigation system, and support for multiple languages. In addition, it offers an API that allows third-party developers to create their add-ons for Anyword.
Also, the main feature that distinguishes Anyword is its capacity to analyze your writing style and grammar to identify sentences that are hard to read or confusing. Here's an example of how it analyzes your text.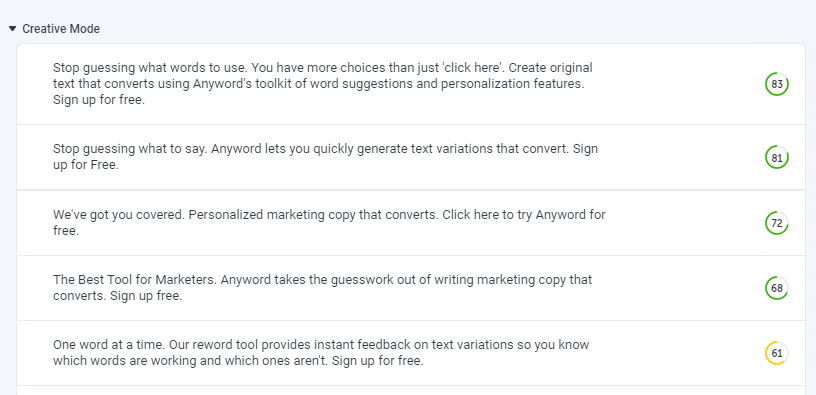 The algorithm then suggests changes so that your content writing becomes more readable and engaging for readers. This functionality is not available in the Jasper tool.
That said, Anyword and Jasper offer free trials but require paid subscriptions after the trial period ends. Furthermore, both provide two plans with distinct features.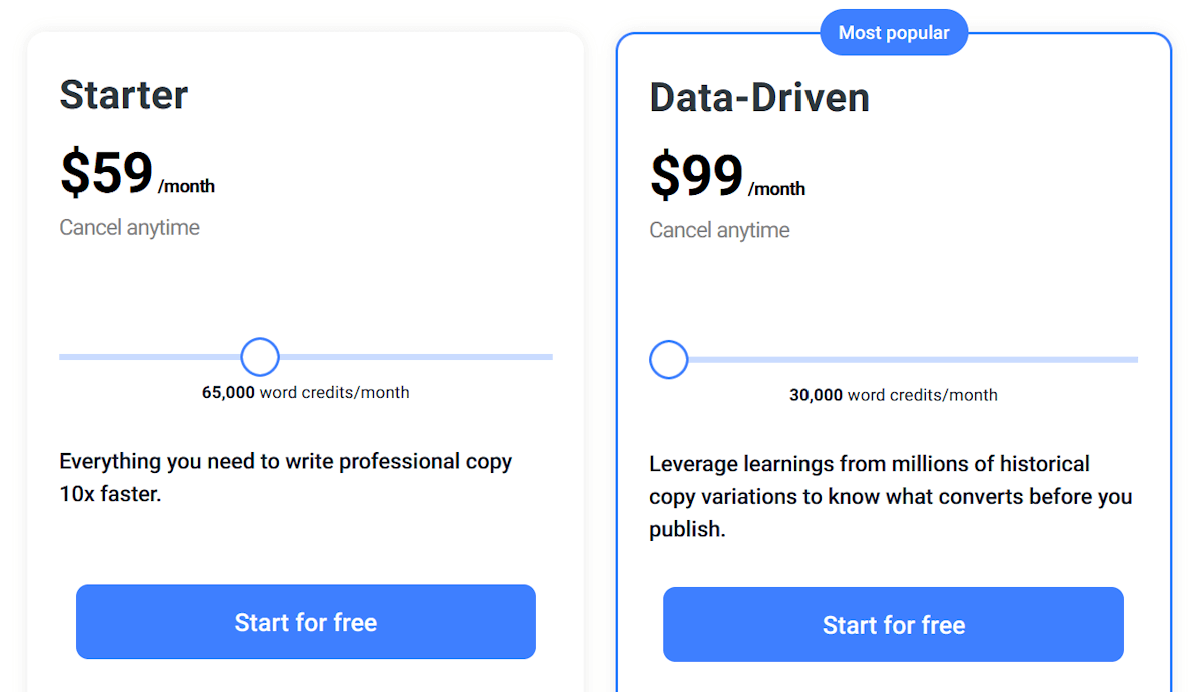 Anyword is less expensive than Jasper, though.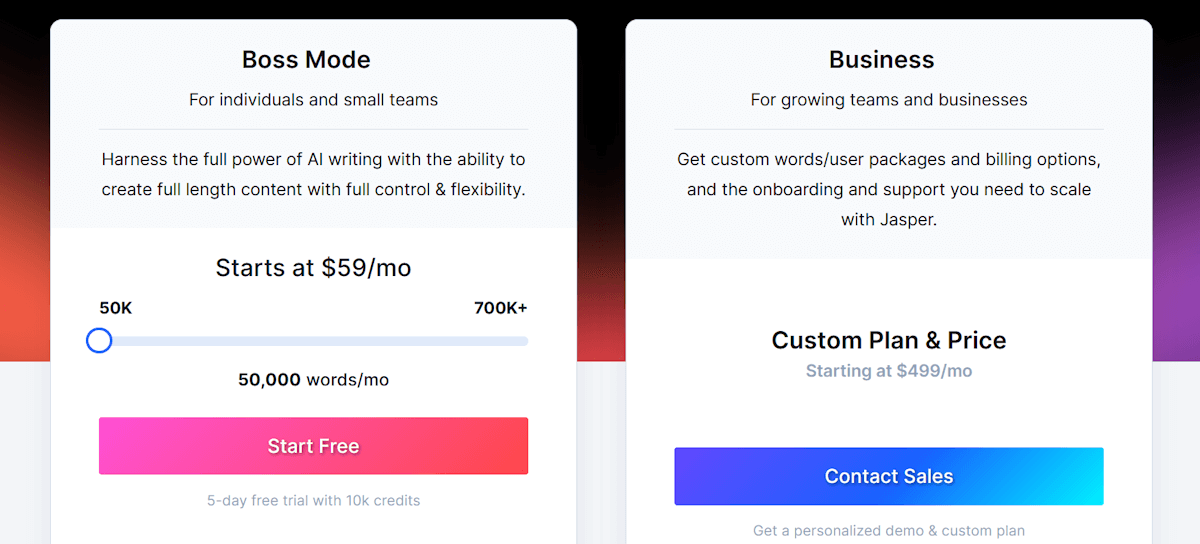 As you can see in the above screenshot, Anyword charges 59 $ for 65K words, whereas Jasper charges 59$ for 50K.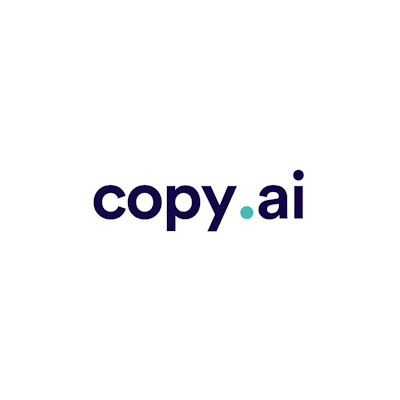 3. Copy.ai
Copy.ai has several key features that stand out.
It has a library of templates for standard content like case studies, proposals, articles, and emails. These templates are fully editable, so you can customize them before using them in your work.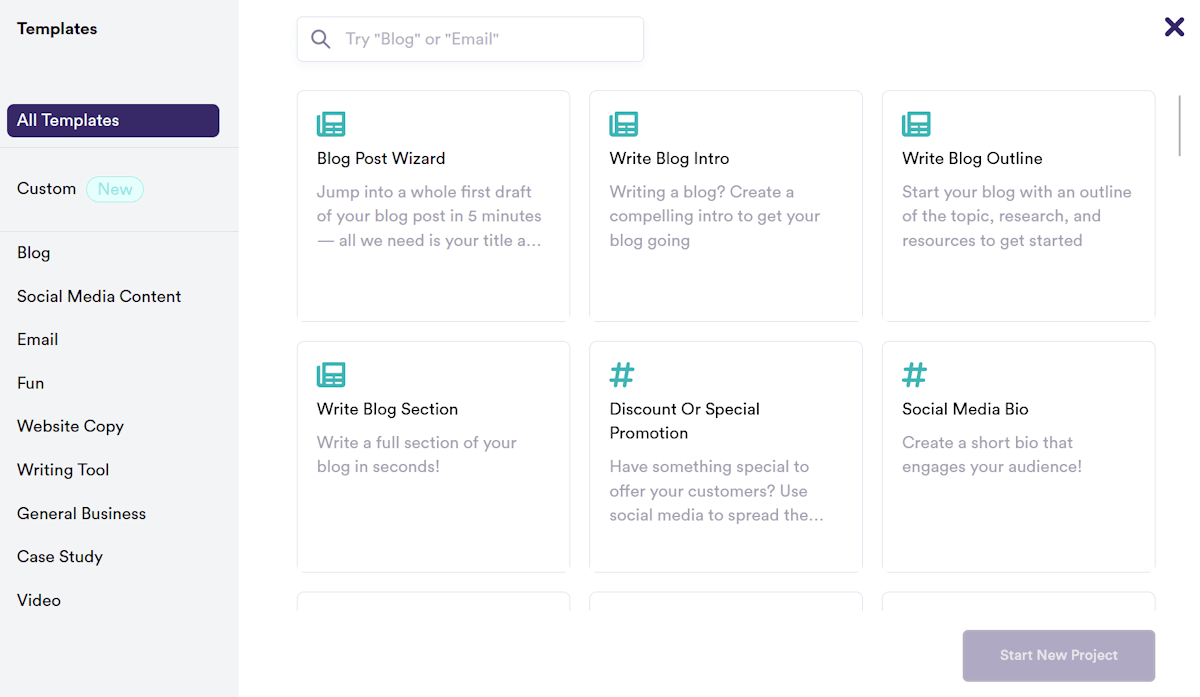 The templates also include prewritten content, so you don't have to start from scratch with every document you create using Copy.ai. Here is an example of a prewritten welcome email template.
Copy.ai also includes an editor that lets you review your articles before they go live online. You can edit them manually or add notes. In addition to its editing tools, Copy.ai includes a plagiarism checker to avoid accidentally publishing duplicate work online.
In terms of pricing, Copy.ai has three options.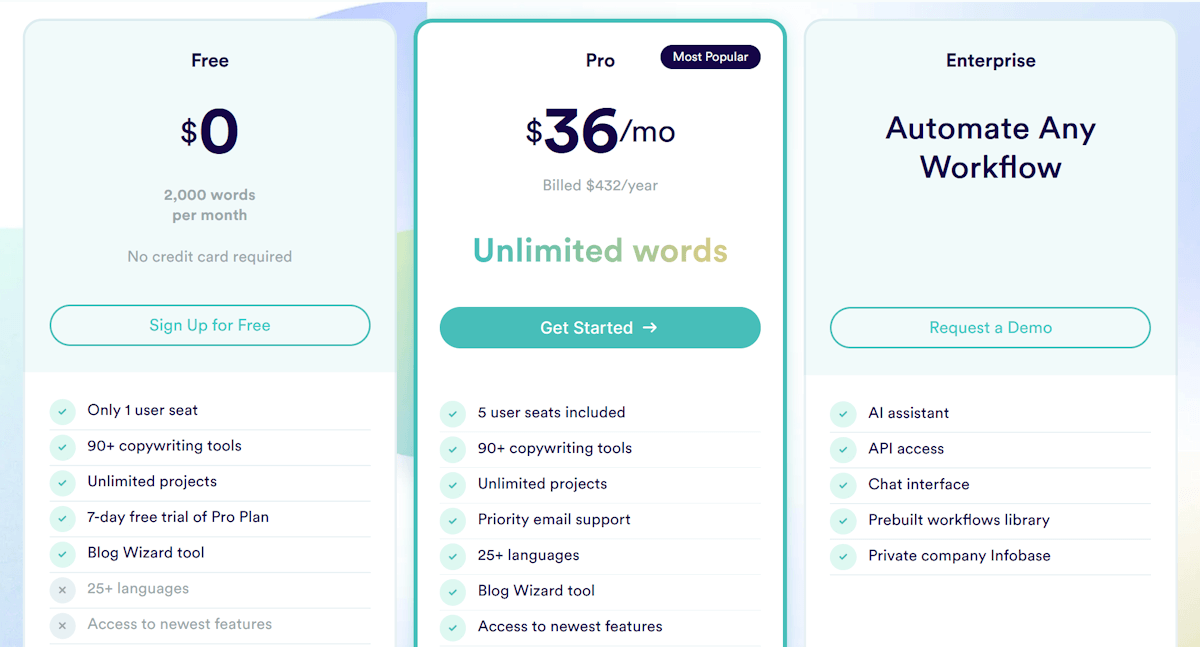 It provides a free plan with a monthly word limit of 2K. The premium plan starts at 36/mo with unlimited word count, significantly less expensive than Jasper.
4. Copysmith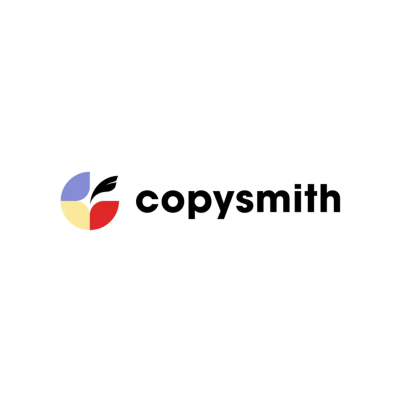 Copysmith and Jasper are both AI writing tools, but they are designed for different purposes. Jasper is designed to help users write in general. It can be used for any writing, from blogs to social media posts.
Copysmith, on the other hand, focuses on eCommerce writing and rewriting old content. This means that it's not ideal for writing personal stories or original essays, but it can be perfect for ensuring the content on your eCommerce website is SEO-friendly.
Copysmith can write product descriptions, ad headlines, category content, rewritten content, and Facebook advertising. It's an excellent tool for eCommerce or anyone looking to sell a product online.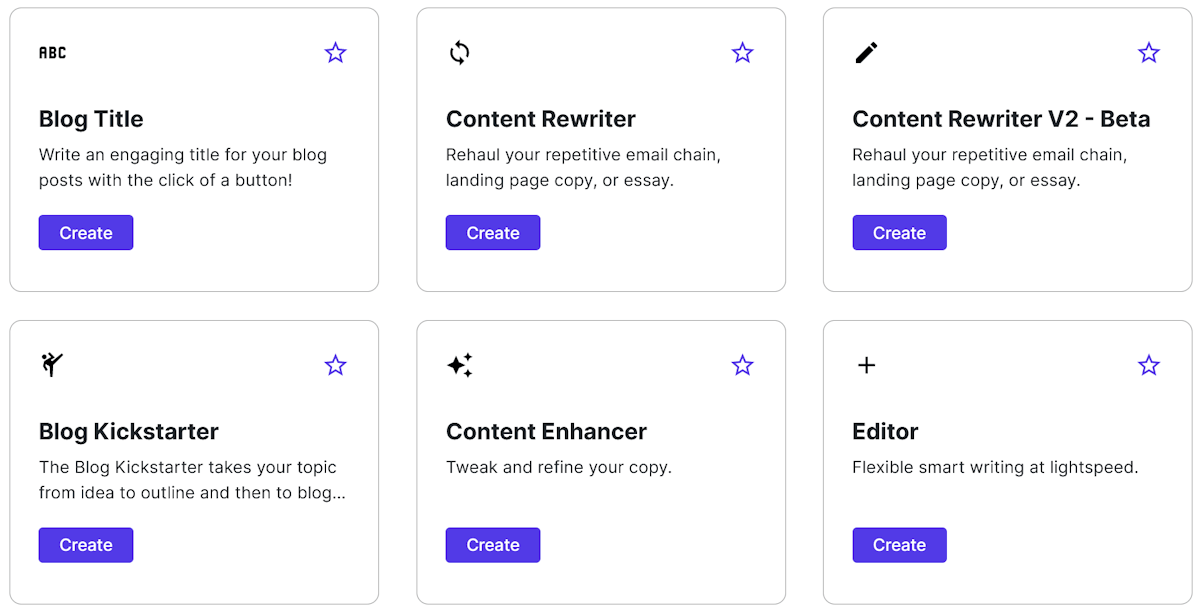 Copysmith also offers integration with key ecommerce platforms like BigCommerce, WooCommerce, and Shopify, allowing you to leverage the power of AI product descriptions where you currently operate.
There are three price tiers available for Copysmith. Like Jasper, it doesn't provide a free plan and instead bases fees on word count.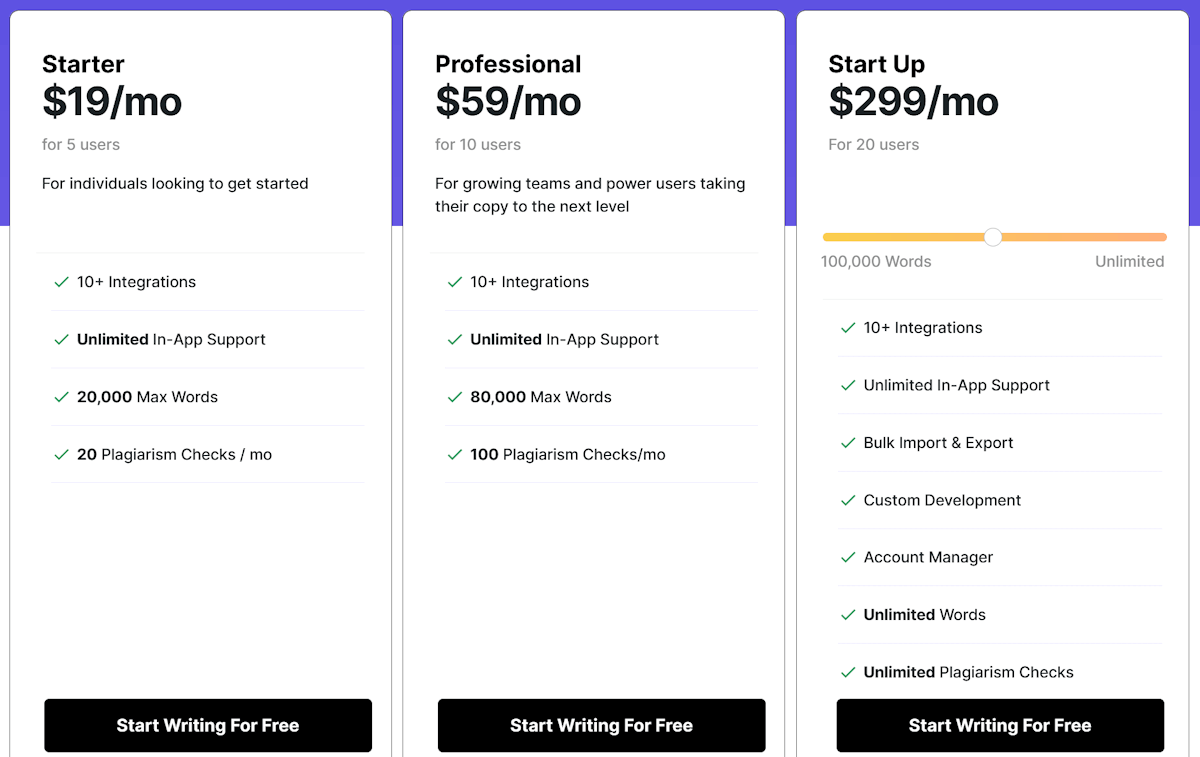 Copysmith is less costly than Jasper Boss mode. Jasper charges $59 for every 50K words, whereas Copysmith charges $59 for every 80K.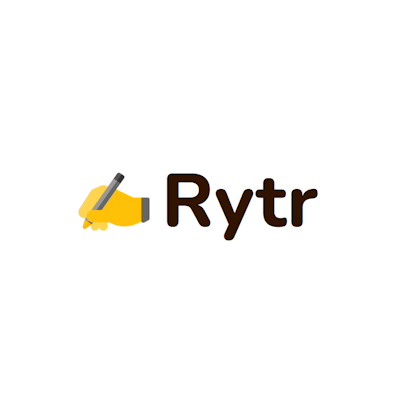 5. Rytr
Rytr and Jasper have different features and work differently, but they can both help you make better content.
Rytr provides more decision-support capabilities than Jasper does. For example, it helps you choose a brand name, business ideas, posts, caption ideas, etc.

You can also automate some of the processes behind creating content with Rytr. For example, you can extract keywords from a paragraph. That way, if certain words or phrases have worked well for other people in similar industries, Rytr will suggest them when they're relevant to your business.
For example, I pasted a paragraph from another website, and Rytr extracted the keywords for me.

Rytr has more templates than Jasper, such as interview questions, song lyrics, SMS, and notification.
The drawback is that this tool costs per character. You can quickly exhaust these characters, especially for the free plan, which would force you to upgrade to the premium option.
However, unlike Jasper, it is still reasonably inexpensive because creating unlimited characters is only $29 per month. It provides a free plan with a monthly character limit of 10,000.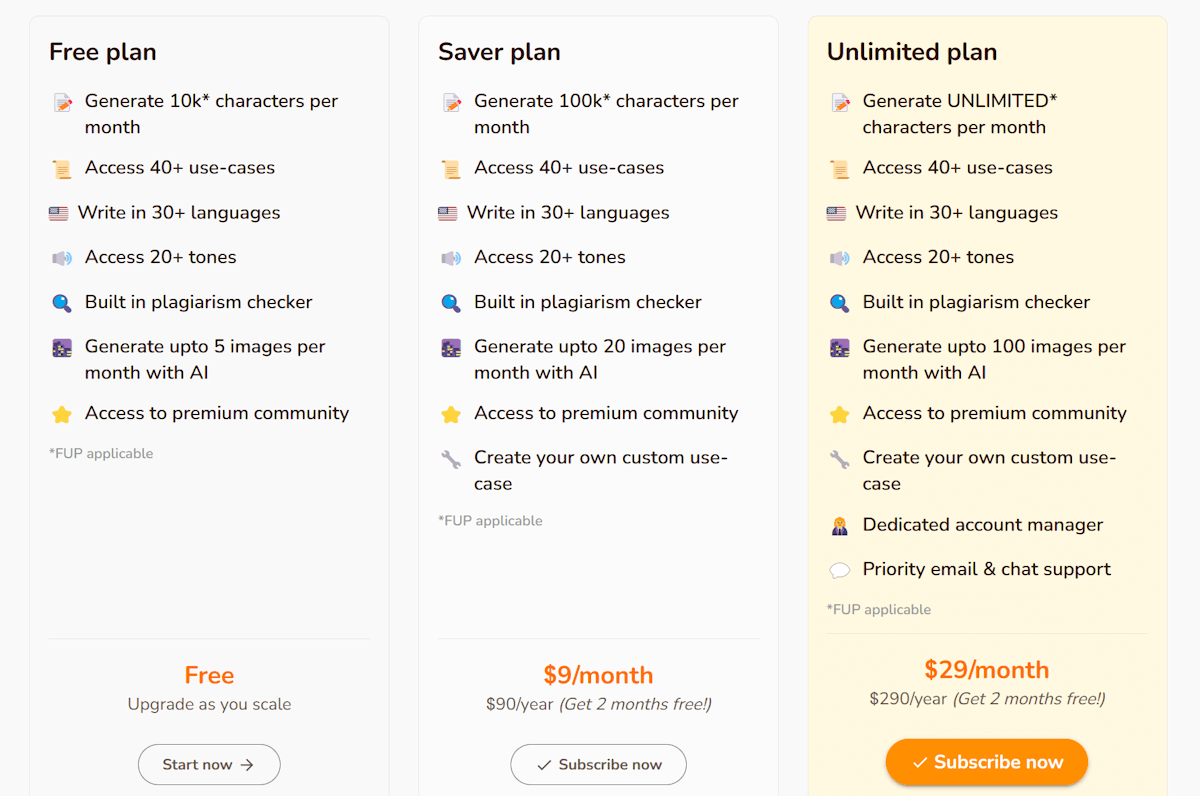 The thing is, there's little control over how you organize your writing in Rytr. You won't be able to format or move things around as you want. Aside from that, Jasper has a more intuitive interface, making it easier to use.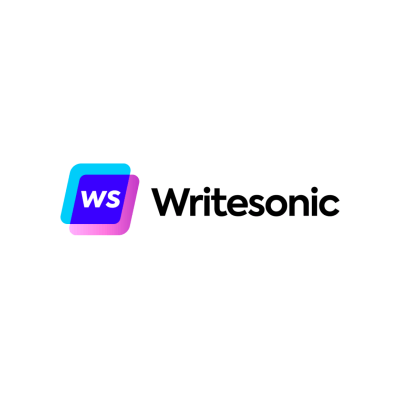 6. Writesonic
Writesonic is a type of AI writing tool that uses predictive algorithms to create content. It has all of Jasper's features, like a blog writer, social media posts, ads, and e-commerce materials. It also has advanced features like drawing tools, allowing you to add images or graphs to your documents easily.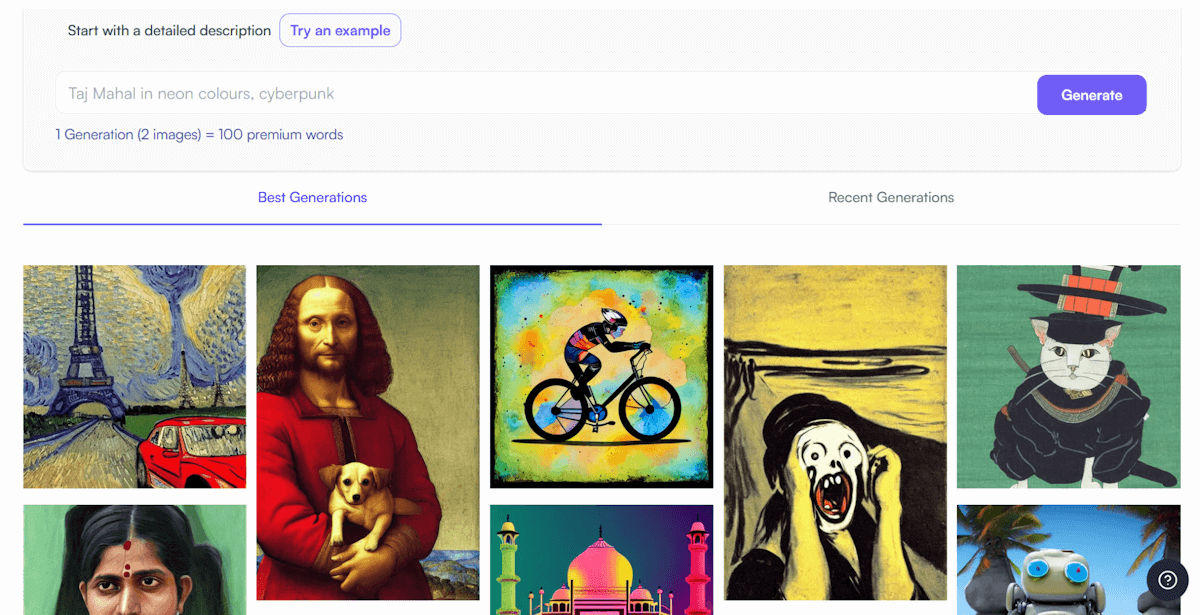 You can use these photographs to get Instagram likes through Twicsy or Facebook followers if you publish them on social media.
Writesonic offers a range of integrations, including Zapier and Surfer, making it easy to collaborate with others. Aside from that, Writesonic has an editor that makes it easy to create and edit documents. The editor supports rich formatting like headers, lists, and images.
Like Jasper, Writesonic bases its prices on word counts. However, it offers a free plan and is less costly than Jasper since 75K words cost $32.67.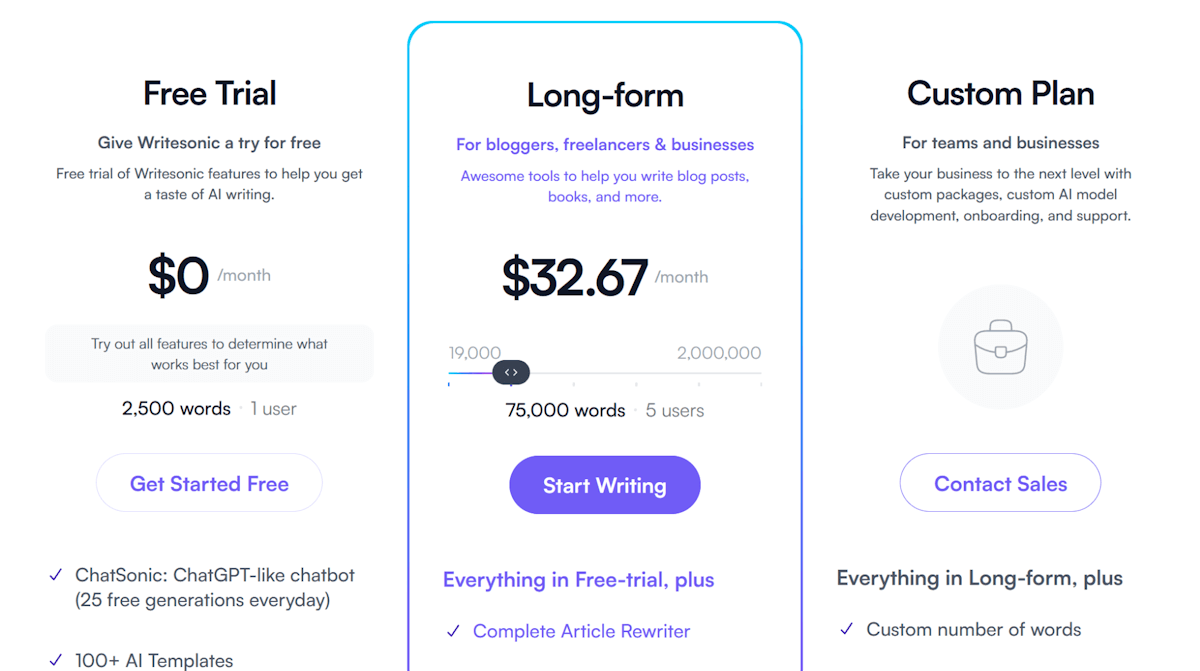 The pricing is reasonable, considering how much Jasper charges per 50K words.
In Closing
The truth is that most of these writing tools do the same functions. They allow you to automate your writing process and create scale-quality content. However, not all of them produce the same results or perform in the same manner. Some of them cannot provide reliable information, whereas others can.
Although Jasper is a good tool, there are others that can be even better for your business. You learned several techs available that can serve as Jasper alternatives and help you in increasing productivity.
The best Jasper writing tool alternatives offer convenience and flexibility with features like plagiarism checks or creating compelling content. They're also easy to use even for first-timers.
Writer, Anyword, Copy AI, Copysmith, Rytr, and Writersonic are the top picks for excellent Jasper writing tool alternatives. You may test them using their free trial and you'll know what works best for your business.
---
About the Author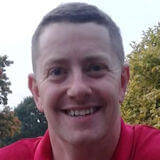 James Westfield is the Marketing Manager for Writer, an AI writing platform designed for teams. He has over 10 years of experience in the industry. When James isn't in the office, you can find him on the golf course.
Get notified about our new posts
By submitting this form I accept the
Privacy Policy
and I agree to receive blog-related information from Super Monitoring.