LinkedIn Sales Navigator vs. OptinMonster: Which Is Better for Lead Generation
When discussing the importance of lead generation, New York Times bestseller and online marketing guru Neil Patel asks: "What does your potential customer want?"
Engaging potential customers with an eye for converting them into customers is straightforward. However, businesses that fail to meet their lead generation goals spend more without a positive return on investment (ROI).
In 2019, a Statista study revealed that spending on digital lead generation advertising peaked at nearly 2.6 billion dollars in the US. By the end of 2023, experts predict this spending to reach 3.2 billion dollars.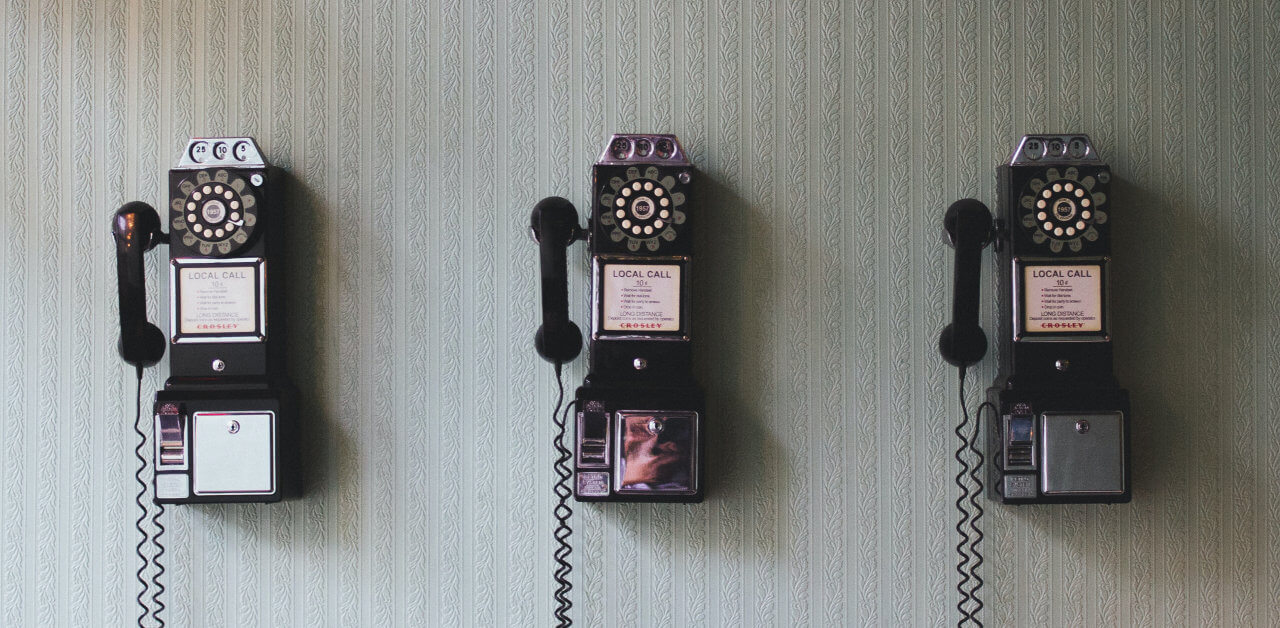 So how can businesses meet their lead generation goals without breaking the bank? Companies must consider selecting a lead generating tool, which means automating some tasks so the business can focus on other projects (e.g., nurturing leads and following up on prospects).
This article provides a guide to two popular lead-generating tools: LinkedIn Sales Navigator and OptinMonster. These tools will be tried under three metrics: lead notifications, engagement, and starter features.
Why should entrepreneurs care about lead generation?
Lead generation cultivates a qualified buyer's interest in a business's product or service. Its goals are to convert a potential buyer into a customer and encourage potential customers to share contact information (e.g., email address).
Lead generation helps companies test their marketing process. In other words, generating leads is a tangible means of testing the effectiveness of the company's marketing strategy.
Also, sending email newsletters to subscribers is a typical lead-generating mechanism used by traditional and startups. Businesses that are diligent producers of high-quality content can entice people to become email subscribers.
When subscribers are exposed to the brand and learn its value organically through exemplary marketing companies like The Influence Agency, some become loyal customers and even brand advocates. In this context, lead generation helps businesses expand their reach to a broader audience.
Getting to this point of expansion requires businesses to pay attention to their lead-generating tool. Companies that excel in building their leads and nurturing them to become customers can enjoy a growing market and reinforce their marketing strategies.
Linkedin Sales Navigator vs. OptinMonster
The best tools for lead generation are those software programs that help businesses capture essential customer details. This includes email addresses and contact details.
In more efficient tools, this information extends to knowing what customers are looking for (i.e., features, pricing) or what motivations can push them to fill out a lead conversion form.
Fortunately, the Internet can show the wealth of lead-generating tools, including paid and free tools. To help you find the best match, read this Linkedin Sales Navigator vs. OptinMonster guide.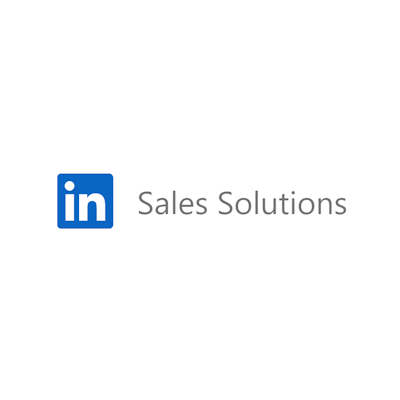 Linkedin Sales Navigator
In July 2014, LinkedIn Sales Navigator was launched as a standalone SaaS (software as a service) for B2B organizations. The Sales Navigator tool comprises a premium profile, InMail messaging, saving leads, advanced searches, and more.
Businesses can tap into vast lead sources through 148 industries that use LinkedIn. These industries include computer software, higher education, financial services, healthcare, and information technology.
OptinMonster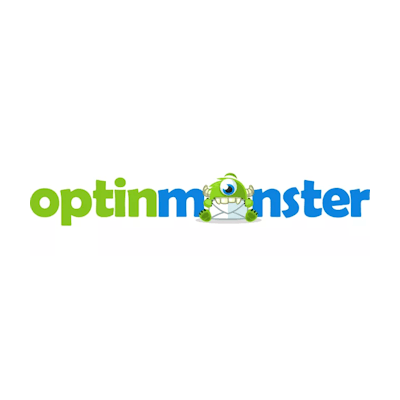 This SEO lead generation tool is mainly used by small independent businesses and Fortune 500 companies. OptinMonster was launched in 2013 to help businesses grow. About a million customers are using OptinMonster to expand their email subscribers and online visitors.
The tool provides lead-generation support through lead capture forms and a range of form types to fit the business's needs (e.g., floating headers, slide-in boxes, and popups). The tool also offers exit-intent technology to help enterprises select targeted campaigns for website visitors who are about to leave the site.
The award for the best lead generation tool goes to
Before going straight to lead-generating metrics, consider the type of lead generation tool of these tools. The LinkedIn Sales Navigator is for sales process automation, while OptinMonster is primarily an email address lookup tool.
| Lead generating metrics | Linkedin Sales Navigator | OptinMonster |
| --- | --- | --- |
| Lead tool type | for sales process automation | for email address lookup |
| Starter features | lead builder | offer samples or host giveaway |
| Engage with leads | comments on posts and direct messaging | customized emails |
| Lead notifications | updates on accounts or prospects | receive when someone subscribes |
| Pricing | free trial for every plan; monthly pricing | plans start at $16/month for one site |
As a sales process automation tool, LinkedIn Sales Navigator helps businesses find new leads by notifying them of new postings in a specific directory. OptinMonster automates many email-related tasks, including the search for email addresses.
Another make-or-break factor for selecting your lead generating tool is the pricing. For LinkedIn Sales Navigator, businesses are given a limited time to try a specific plan free of charge. They can pay a monthly fee if they want to continue using it with more features. On the other hand, an OptinMonster plan starts at $16/ per month for one site.
Round 1: Lead generation tool to get you started
Starter features are essential in supporting businesses to get started with lead generation.
Sales Navigator: Users can try three types of searches to find businesses or professionals when building a lead list: lead search, account search, and direct search.
OptinMonster: Offering samples or giveaways helps generate leads; companies tend to ask for an email address or phone number before giving away their freebie. OptinMonster can help create popup campaigns to share free eBook samples or host a giveaway.
The verdict: For businesses with quality content to share, pick OptinMonster. Sales Navigator can be the right lead tool for companies needing a list of quality leads.
Round 2: Lead generation tool for attracting leads
Both lead-generating tools can help businesses engage with their potential lead and maintain high-quality engagement.
Sales Navigator: After building your lead with Sales Navigator, your leads' activities appear on your Newsfeed. Businesses can engage with leads by commenting on posts or direct messaging.
OptinMonster: Users can select targeting features to customize their emails to their subscribers' interests. These features include geolocation, clickable newsletter signup forms, and displaying new campaigns.
The verdict: For businesses looking after robust tools, the OptinMonster is a true winner. Companies with sufficient sales professionals can better tailor their lead engagement through the lead's posts with Sales Navigator.
Round 3: Lead generation tool to keep you updated on new leads
Finally, lead-generating tools should be able to notify businesses about new leads so they can respond promptly.
Sales Navigator: Users receive real-time updates on accounts or prospects, allowing them to re-engage prospects or follow up with the next step in the lead generation process.
OptinMonster: Users can get a notification when someone subscribes, or via daily/weekly digest. The tool is also integrated with other platforms (e.g., HubSpot and MailChimp), so you can still receive lead updates.
The verdict: Compared to Sales Navigator, there aren't many options to re-engage or follow up after an OptinMonster notification. So for lead notifications, Sales Navigator wins.
Boost Lead Generation With the Right Tool
OptinMonster and LinkedIn Sales Navigator offer significant lead-generating features that can help meet a business's monthly lead goals. OptinMonster offers comprehensive lead-generating features for email subscribers.
LinkedIn Sales Navigator poses a potential for reaching leads by business, user, or individual affiliated with a particular company. The bottom line: selecting the best lead generation tool will depend on the business's lead generating goals. Unless these goals are finalized, businesses shouldn't be too quick to pick any tool for lead generation.
---
About the Author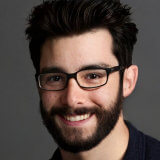 Ivan Serrano has been a technology and business writer since 2015 working with companies like SmallBizClub, StartupNation, Namecheap and Time Doctor. He has loved writing his whole life and being in business development has given him a unique perspective. He's obsessed with our constantly evolving fast-paced society and finding new ways to integrate that into amazing content that teaches the readers something new.
Get notified about our new posts
By submitting this form I accept the
Privacy Policy
and I agree to receive blog-related information from Super Monitoring.