LeadGen App vs. LeadFormly – Which Tool You Should Pick
When it comes down to the business-to-business lead generation strategies, many experts believe that nothing can hold a candle in front of the right outreach strategy and innovating lead-generating forms.
Although we have different methods in the new digital era to generate quantitative and qualitative leads, outreach strategy and lead generation forms are still the race winners.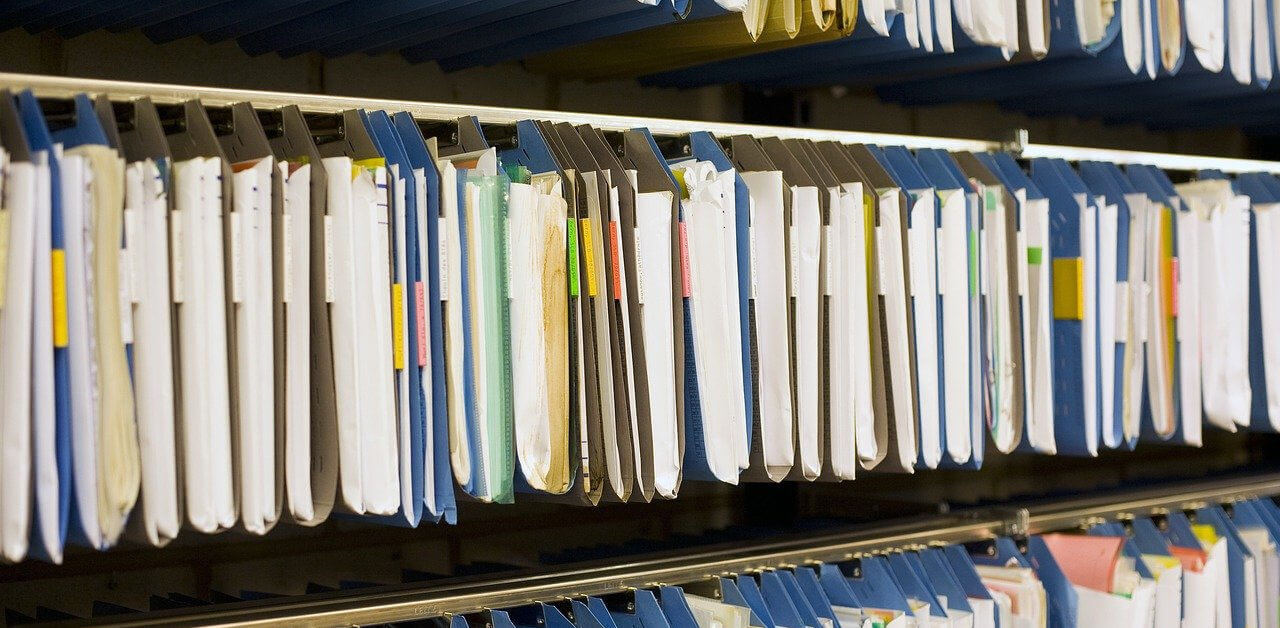 This brings us to the debate that has been soaring in the lead generating industry for quite a while now: LeadGen App Vs. LeadFormly. These two platforms are sitting at the summit of their industry. Hence, if both are the best at what they do, which platform should you choose to generate leads for your business?
Let's explore them deep to understand the merits they hold over each other and the demerits why people choose the other over them.
LeadGen App: A New Trend in The Lead Generating Industry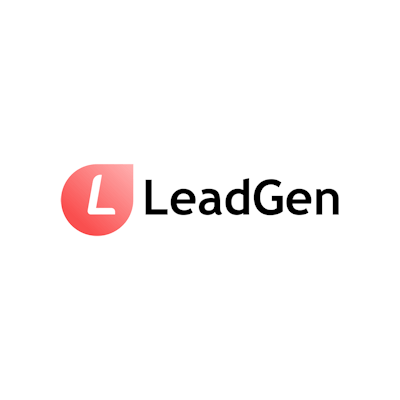 If you are a business-to-business marketer and about to launch your first lead-generating strategy, you might go for something simple and easy to use. If that sounds like your cup of tea, you can try out LeadGen App.
The key highlight of the LeadGen App tool is that it is easy to use and has product customization, which can be optimized according to the businesses' needs and requirements.
Although LeadGen App has several rivals in the industry, experts pick LeadGen App over others due to its quick results. Putting it simply, LeadGen App is fast, accurate, and efficient while collecting data about the audiences.
The fast processing and accumulation of data give the businesses real access ever-changing behaviors of the audiences.
Features
LeadGen App helps you get the most leads with smart tools. It is integrated with several micro tools that help you measure every aspect of lead generation. Here are some features that you might have a look at before making your decision.
Multi-Step Forms
A-B Testing
Conditional Forms
Lead Tracking Dashboard
Pop-Up Thank You Messages
Lead Scoring or Calculator
GDPR Checkboxes
IP-Based Response Restrictions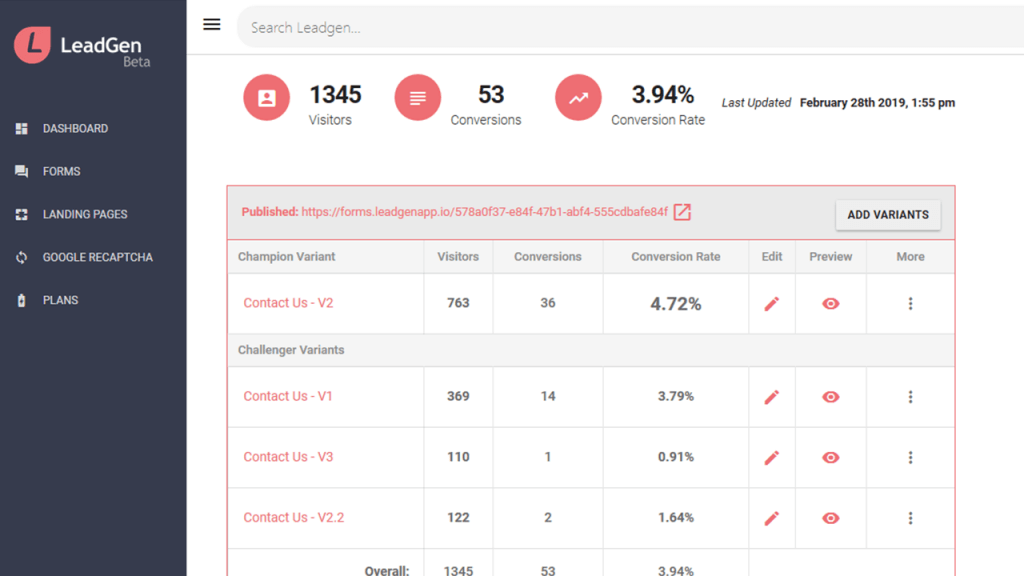 Leadformly: An Easy Way to Generate High-Converting Lead
Leadformly is the leading lead generating form that has supported more than 10,000 small businesses in over 150+ countries. Leadformly was the first foray into SaaS that experimented with interactive forms.
Leadformly was launched in 2016 when the market was lacking good form builders. Soon after the launch, Leadformly was quite a success giving the business three-fold lead generated value.
The success of Leadformly can be evaluated by the fact that websites supported with Leadformly saw 34% more conversion compared to other websites. That means Leadformly was able to convert one out of every three visitors visited your website. That's some high conversion rate!
You might feel uneasy when you start with Leadformly; however, once you get the hang of it, you will find that Leadformly encapsulates all the best elements a lead generating form needs to have.
For instances:
Conditional Form Logic Integration
IP Fetching
Multi-User Management
Leadformly might not be as attractive as LeadGen App, but that doesn't mean it lacks UI & UX charisma. In fact, Leadformly has some animation element that experts believe is one of its alluring characteristics.
Features
Although Leadformly's price is on the higher side among its rivals, people hardly notice that due to its qualitative lead generation ability. Here are some key features of Leadformly that will convince you why people tend to overlook its price.
Drag & Drop Form Builder
Unlimited Forms
Multi-User management
Questionnaires Segments
Intelligent Spam Blocker
Webhooks
SSL Encryption
GDPR Complaints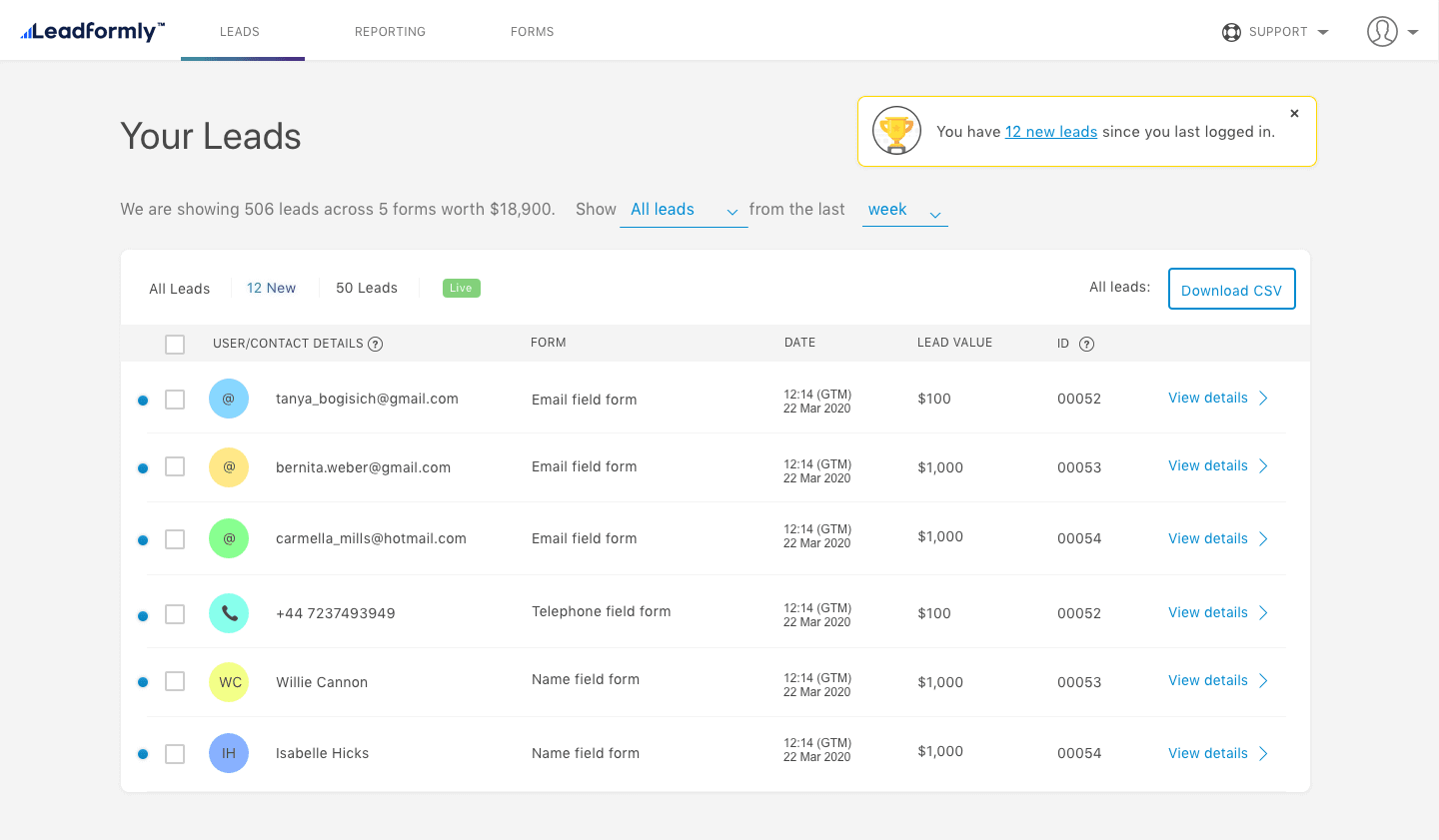 Disclaimer: LeadFormly Have stopped Accepting New Registration
Despite Leadformly being successful in the industry, with mixed feelings in recent years, Leadformly finally decided to stop its new users' services. However. It will continue to provide support services to the existing customers.
This decision was very crucial for Leadformly. With the advent of new technologies, Leadformly was replaced by chatbots. Leadformely came to this decision after going through several factors, and one of the most important factors was that Leadformly no longer gives the businesses a competitive advantage.
So, now that Lead formerly is not there for the users, what's next?
Although Leadformly is not accepting a new registration, they have announced that they will continue online support to the existing customers. Hence, if you are already a customer of Leadformly, you will be able to continue availing of its services.
The team behind Leadformly will focus more on TrueNorth.
TrueNorth: TrueNorth is an agile marketing platform made by marketing teams to help them move fast, stay aligned with their simulation, and work in small iterative cycles.
LeadGen App Vs. LeadFormly: Which One Should You Go For?
| Comparing Factors | LeadGen App | LeadFormly |
| --- | --- | --- |
| Number of Leads | Unlimited | 2000/Months |
| Multi-Step Forms | 20 | Unlimited |
| Email Notification | Yes | Yes |
| A/B Testing | Yes | No |
| Template Available | 80+ | 50+ |
| Webhooks | Yes | Yes |
| Hidden Fields | Yes | No |
| Support | 24*7 | 24*5 |
| Track Form ROI | No | Yes |
| IP Fencing | Yes | No |
There are other aspects as well on which you can compare them both. It is up to you which type of strategy you are going to use for the lead generation.
If you want a multi-form setup for your website, you will probably be booking at LeadGen App. LeadGen App is perfect for multi-form setup. It is highly customizable, and with an easy user interface, visitors understand it comfortably. LeadGen App is simple, and any marketer can use it with ease.
On the other hand, LeadFormly has been in the market for quite a while. Over the years, it has offered its services to several small businesses and helped them bring qualitative leads in volume. Hence, it has established itself as the best lead-generating tool in the industry.
However, if we compare the two on the price front, Leadfoormly is quite expensive than LeadGen App. Small businesses who have just started venturing into the new business field might consider Leadformly a bit too expensive.
On the other hand, LeadGen App offers new customers a free trial period to test the features and services before making a purchase decision. Hence, small businesses are tempted by this offer.
Conclusion
Over the years, B2B businesses have understood the importance of final form completion. With years of experience, they have understood that final form completion is as important as initial outreach to achieve better sales and hiked ROI. You need to understand that the final stage of conversion is the most important factor to ascertain the success of a marketing or sales campaign.
This is why we see several lead-generating tools in the market. Each tool caters to some unique and different from others. The same thing can be said for LeadGen App and Leadformly. In this article, we have tried to discuss the pros and cons of both tools in great detail. While discussing the features and benefits, we have tried to show, which you should opt for if you are on the lookout for a lead generation tool.
At the end of the day, you should go with the tool you think is best suited for you, your business, and your marketing campaigns.
---
About the Author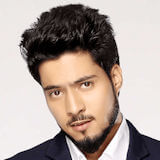 Shahid Shahmiri is a digital marketer by profession. He helps online businesses to grow with smart marketing tactics to achieve better sales and leads. He is passionately focused and driven to grow businesses online and can manage the marketing and lead generation process with proven tactics and experiments. Shahid is accountable for analyzing marketing, SEO, growth and dealing with all promotional and media channels.
Get notified about our new posts
By submitting this form I accept the
Privacy Policy
and I agree to receive blog-related information from Super Monitoring.