Knowem – Know if your brand name already exists
Knowem.com, a well-known platform for social media marketing is a hit these days and with the growing online market place and your target buyers spread across the globe it is becoming very essential to know and understand the various purpose, name and domains for all the popular platforms for Social Media Marketing.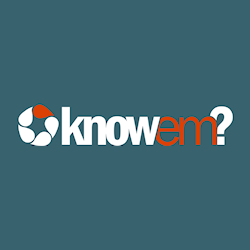 What it does?
KnowEm allows you to check for the use of your brand, product, personal name or username instantly on over 500 popular and emerging social media websites. Grab your name and secure your brand before someone else does. Search over 500 popular social networks, over 150 domain names, and the entire USPTO Trademark Database to instantly secure your brand on the internet.
Benefits
With the help of notifications, the convenient and simple platform allows the ease and swiftness detecting the communication of your brand power. Users that share opinions, join groups, hold events and participate in contests conveniently and using usernames and domains. Acts like a well-established Advertising platform, could also increase your brand awareness significantly within your target audience by the single establishment of your brand.
Thus allowing you to further develop and maintain professional relationships, definitely does more than what exchanging business cards can do and that to by scanning through and co-relating your social presence online and securing your identity efficiently. Provide necessary and extensive information in your profile and get yourself actively involved to publicize your current identity. Increase possibilities to get identified.
Serves to help individuals and companies to build and maintain brand value. This gives professionals an advantage to be more successful and productive in their careers by leveraging on as well as contributing there to own professional and trusted network.
Allows customization of profile and integration of features such and blogs, groups, bulletins, widgets. It seems to be widely used by the industry professionals that focus on building a social image even artists like musicians, bands and comedians. Subsequently, it allows the rise of independent brands by providing a platform that by passes the big players in the industry. It has evolved into a powerful social medium as a great and extremely fast way to disseminate information. Talk about the grape-vine, indeed illustrates the meaning.
Interface
Knowem has an effective navigation as it easily determines and allows visitors surf and navigate your social sites without any reference. It's the most comprehensive cross-platform examining the common social interface patterns anywhere. Design engaging and usable interface instills more user confidence and less guesswork. The site focusses on design concepts such as affordances, visual hierarchy, navigational distance, and the use of color to polish the look and feel of the site for user-friendly interaction. Suitability to online social connections when it supports the user in the effective and efficient completion of the task also is extremely self-descriptive.
The site is immediately comprehensible through feedback from the system or is explained to the user on request. Allows the user to initiate and control the direction and pace of the interaction until the point at which the goal has been met. The site meets suitability for individualization and is capable of individualization when the interface software can be modified to suit the task needs, individual preferences, and skills of the user. It supports and guides the user in learning to use the system as well.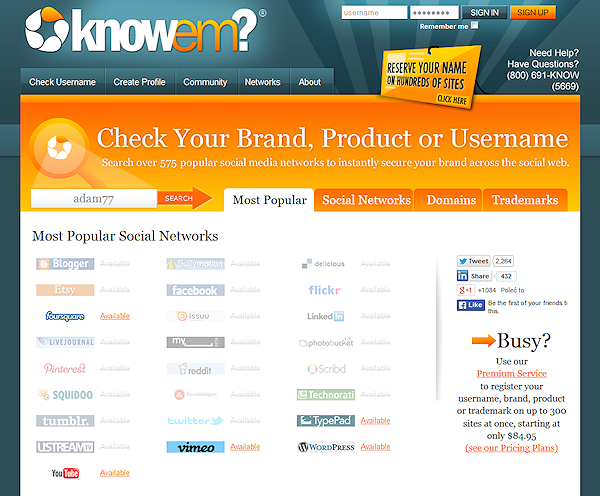 Appearance
The site has an effective representation with attributes such as clarity as the information content is conveyed quickly and accurately. The displayed information can be distinguished accurately while the users are not overloaded with extraneous information at the same time offering a unique design with Legibility making the information easy to read.
The beautiful grey confirms – it is conventional, dependable and practical. It is a color of information technology and responsibility, associated with the gray of experience and dependable attitude. Thus making this site a very attractive and thought after platform. The bright orange simply makes you feel welcome that the site is here to help.
The site has a top right corner with sign in and sign up tabs that allow you to easily log in to your brand account. Below that adjoining the left corner lies the information bar with tabs offering information about the site and major tabs like create profile and check username, a facility that allows you to find all your social connections and the current page work at each platform. The bar also has tabs that showcase the Knowem family of networks and communities.
Premium Profiles
The site is well connected with the world's best and most popular social media platforms such as Facebook, Twitter, Blogger, Behance, Tumblr, E-blogger, WordPress, Adsworld, Etsy, Fiverr, Elance, LinkedIn, Deviantart , Answers.com, Blurtit, Wiki How, Wikipedia, Webs, Buzznet , Hype, Soundcloud, Flickr, Photobucket, Shutterstock, Shutterfly, My Opera, Trippy and YouTube the biggest video library.
Conclusion
Social media marketing can seem like a fragmented, disjointed thing. That's natural, especially if you're involved on multiple networks. Using Facebook, Twitter, G+, LinkedIn and other networks individually can be difficult and it can seem like you're just fragmenting your marketing efforts. It doesn't have to be that way, though. With the right steps, you can secure your brand on all social media platforms together. Not only does that offer better ease of use for you, but it can ensure that your audience is fully engaged helping you build connections across all of your networks.
Check for the use of your brand instantly on over 500 social media websites with @knowem knowem.com/via @supermonitoring
If you haven't looked into the various social media Identifiers out there, you're missing out on tools that can offer convenience, time savings and even the ability to provide you with metrics necessary to measure your effectiveness and reach. You might think that the only way to use those networks is through each individual website. You head to one platform then to another and then hop over keep jumping to learn about your social media interaction. Just thinking about it is exhausting. Who has the time? No one does. Thankfully, there is a way around this.
Know it all at Knowem, the ultimate platform to know about all the social media info of single or multiple usernames and domains. Knowem Now!
Get notified about our new posts
By submitting this form I accept the
Privacy Policy
and I agree to receive blog-related information from Super Monitoring.