Hey, Web Developer, please send our ad to your clients, thank you
How we managed to lure hundreds of web developers and designers to promote our website monitoring service for free and they didn't mind.
We provide website monitoring services under the brand name Super Monitoring. Obviously we target website owners, administrators and e-marketers.
Our marketing activities include some inbound marketing – we run a blog, produce infographics (some of which gone viral) and are active in social media.
But we needed something smart. A growth hack.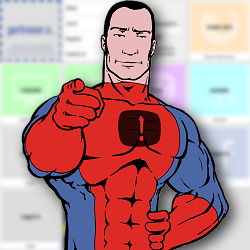 We always knew that we had a common target with web agencies and all web designers and developers. They build and maintain sites and we monitor them.
We tried to make them sell our service by running an affiliate marketing program. Or actually two – one on our own and the other one with an affiliate network. It didn't work out.
Then we built this small but really useful tool. I may well say that we did it for our own purposes and surprisingly it turned out that there are other people who would like to use it. But it wasn't like that. 😉
yourbrowser.is (yeah, this domain from Iceland was a good idea indeed) recognizes and displays details about your browsing environment (browser, mobile device, OS, graphics, geo-location and social logins status). But what's more important it enables you to set up your own checker page mybrand.yourbrowser.is and use it to analyze other users' (customers') browsing environments. Just send a URL with any custom variables (for example http://mybrand.yourbrowser.is/?client=SomeCompany&person=JohnDoe) to a user and the moment they open it you receive an email with a report – and the variables.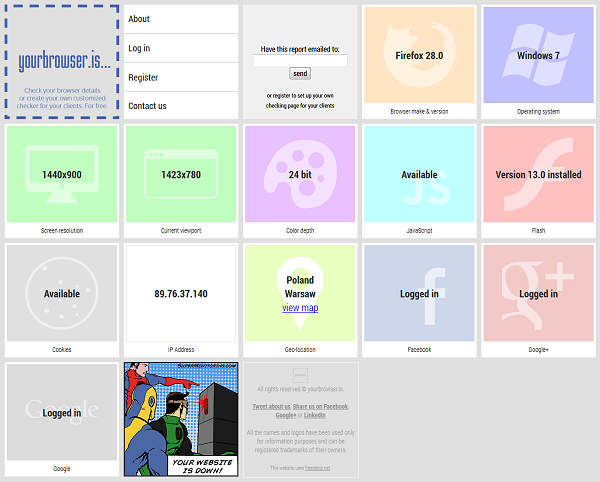 Sure there were similar tools out there, but all had some flaws – they detected few factors, didn't work properly on mobile or tried to charge money for their simple features. So we decided to make it better.
The tool is 100% free but displays a single banner just before the footer. And yes, no AdSense here – the banner promotes Super Monitoring.
Agencies and freelancers use yourbrowser.is to save their time, because they're able to avoid painful conversations where a specialist has to explain to an average user how to check their browser version.
End users also have a good experience, because they only click a link and then see a nice page (learning something about their systems as well).
And we have our banner displayed to end users.
This is a win-win-win situation.
User-customized checker pages (mybrand.yourbrowser.is) display a different banner than the main homepage (yourbrowser.is). One day a web agency employee asked us if we're going to provide a paid banner-free version. During our conversation we understood that he simply didn't want to show "Your website is down!" message to his clients. So we changed the banner on customized pages to a less intrusive one and this satisfied the user.
The idea worked very well. We observed multiple registrations. But we needed more traction – a larger scale. So we decided to tell the story and post it on GrowthHackers.com community.
And now… you are a part of our plot. 🙂
Get notified about our new posts
By submitting this form I accept the
Privacy Policy
and I agree to receive blog-related information from Super Monitoring.