GanttPRO – Online Project Management Software
What makes your company show excellent results for customers and stakeholders? Of course, it's a high professional level of every worker and soft skills to communicate with colleagues and clients.
Finally, it's essential to find a robust project management software that will make your workflow smooth and robust. Nowadays, project managers use it to avoid misunderstandings, missed deadlines, and financial problems.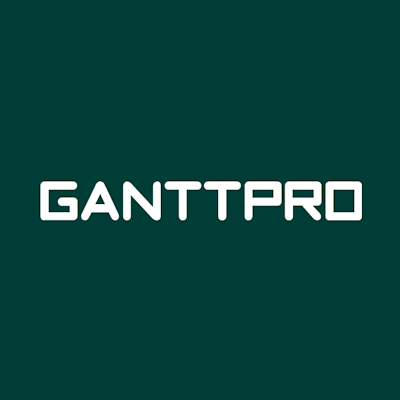 Today we will tell you about GanttPRO — online Gantt chart maker to plan, create, and run multiple projects. The software is designed to control all working processes in the company. Below, you'll find out more about its benefits and features.
Gantt chart timeline
The online Gantt chart software provides a Gantt chart view, which helps to see the project's overall picture. A general view ensures the whole team understands what is going on in a project, so nobody doesn't miss a thing. You can assign a task, check its duration, and monitor its implementation and progress. Moreover, the software allows setting milestones and dependencies between tasks.
The timeline is customizable. It's always possible for the team's convenience to change projects' zoom from hours to days, weeks, months, quarters, and even years.
Besides, you're able to set the color of tasks and add/delete custom columns to control all critical aspects of your project.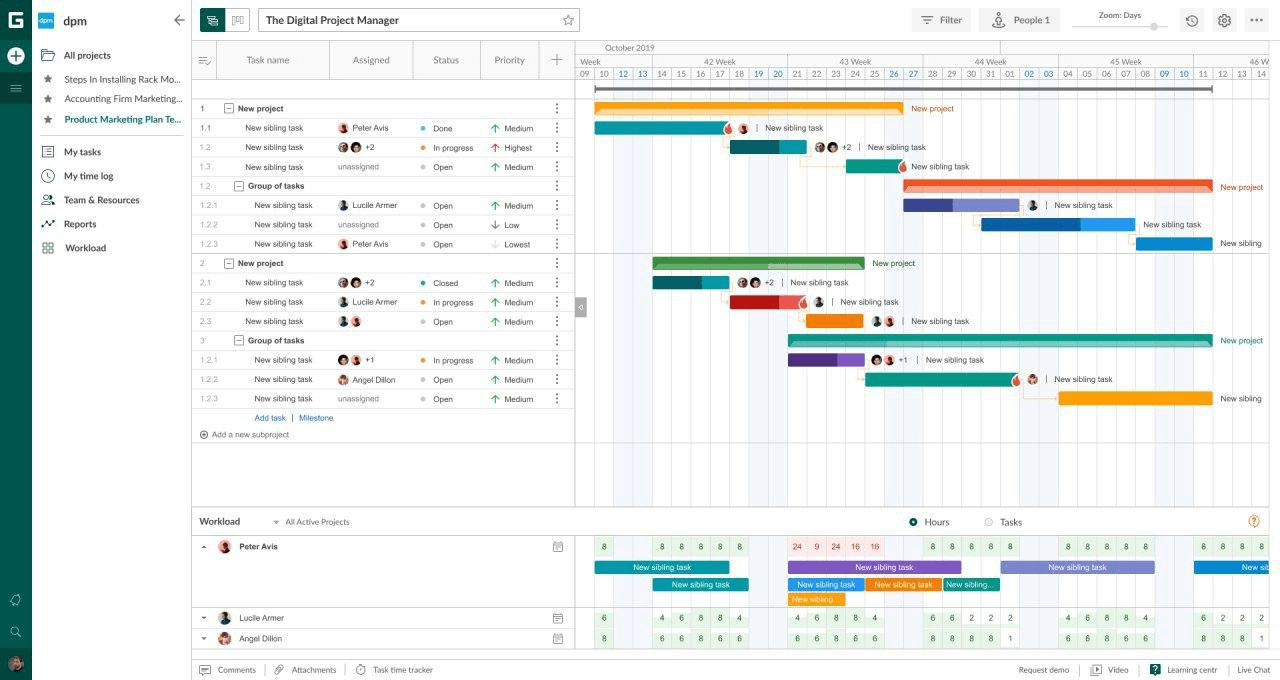 Board view
Aside from the Gantt chart timeline, you can track all your tasks on a Board view. It's a classical Kanban view, where you can sort tasks by status (Open, In process, Done, Closed), priority (Lowest, Low, Medium, High, Highest), and people. Using the drag & drop function, you can move tasks to the right column.
Alternatively, you can choose "My tasks" on the left sidebar and see all your open and current tasks in a grid view. Here, you can view any task, change its status, or make corrections in the task settings.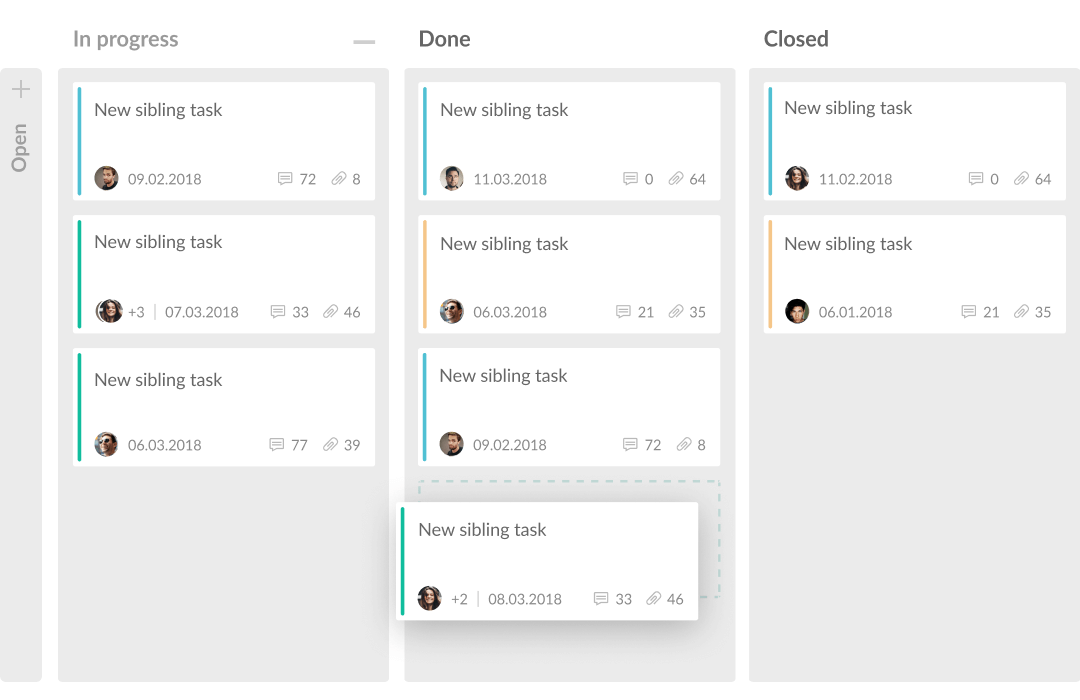 Task management
This feature includes such options as:
Priorities (Lowest, Low, Medium, High, Highest);
Cost;
Duration;
Estimation;
Time log;
Progress.
These indicators can be tracked and changed by clicking on the task and choosing "Task settings."
It's possible to change subtask, task, or project dates just using drag & drop on the timeline. In case this action affects the dependent task, auto-scheduling will recalculate the whole project.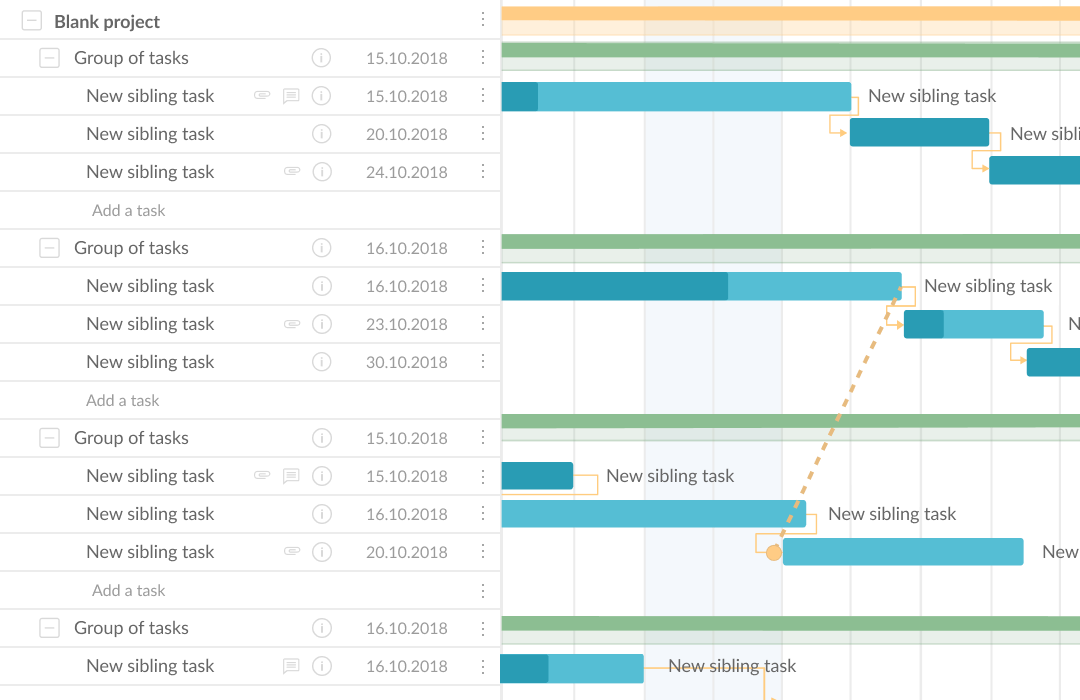 Team collaboration
The bigger your team is, the harder it is to tune the communication process. To facilitate this, the online Gantt chart maker provides features for more efficient communication in the team and among departments:
Comments.
You can leave a description and comments right in the task settings, update the information about your every step, and discuss all the details with teammates.
Mentions.
Also, you can mention a particular person using "@." They will get a real-time notification.
Attachments.
It's easy to add a file from your desktop using the drag & drop option or attach it from Google Drive.
Notifications.
All your colleagues will receive real-time notifications about every action.
It's convenient that you're able to do it all without switching between tabs. That will help to save time for the whole team.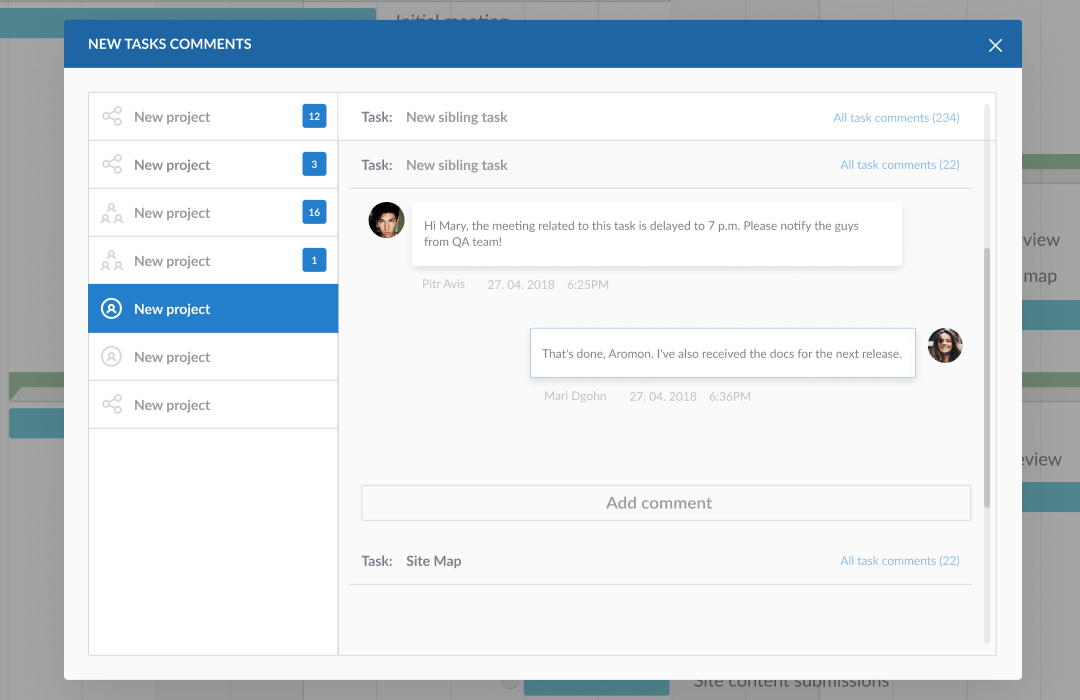 Resource management and resource workload
With the online Gantt chart software, you can:
Add people to the project, assign tasks;
Set everyone the relevant role: member, owner, or admin;
Assign multiple employees;
Add virtual resources (as much as needed);
Set values for all the resources (fixed cost, per hour, or item);
Create personal calendars for teammates and resources in advance;
Track the workload, reassign tasks using the drag & drop function if somebody is overloaded/under allocated.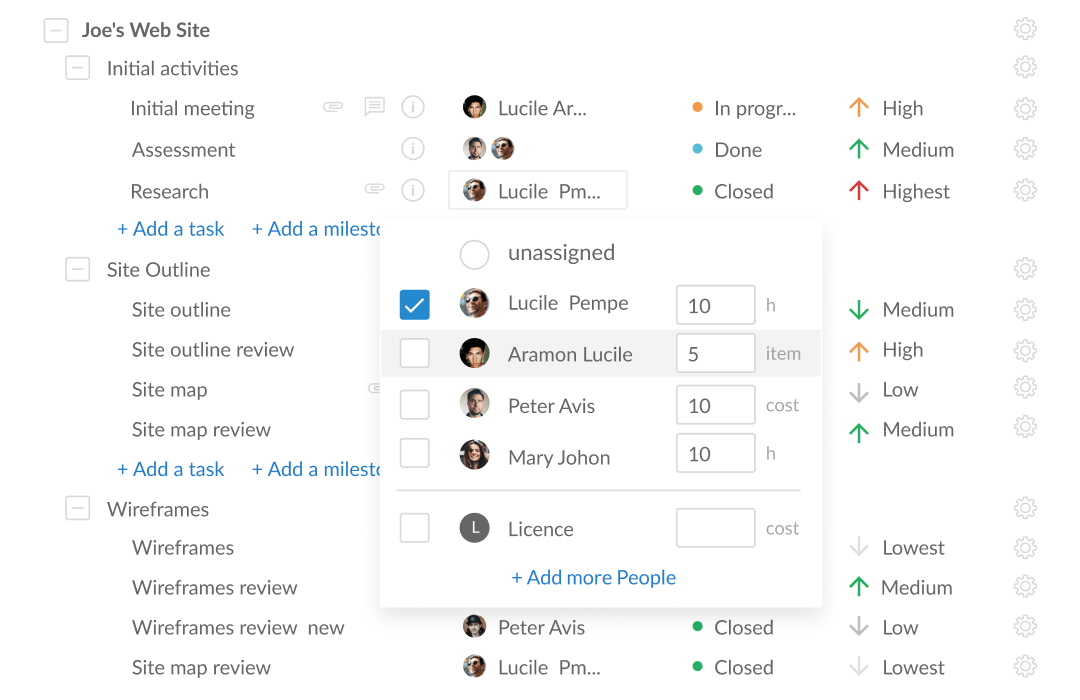 Export, Public URL
Using the export feature, you can convert your plans into popular formats like PNG, PDF, XML, and Excel. Advanced export helps to have any project right at hand, no matter where you are. Whether you want to show it offline to customers or stakeholders, or you are going to add some project data into the presentation.
The Gantt chart picture can be static or dynamic. Also, you can preview the document before converting it.
It is also easy to share your plans with customers, stakeholders, and third parties using public URL. So, you'll always be able to share every phase of the project online. It's a great way to keep clients in the loop. The link will be available even if the addressee is not registered in the online Gantt chart software.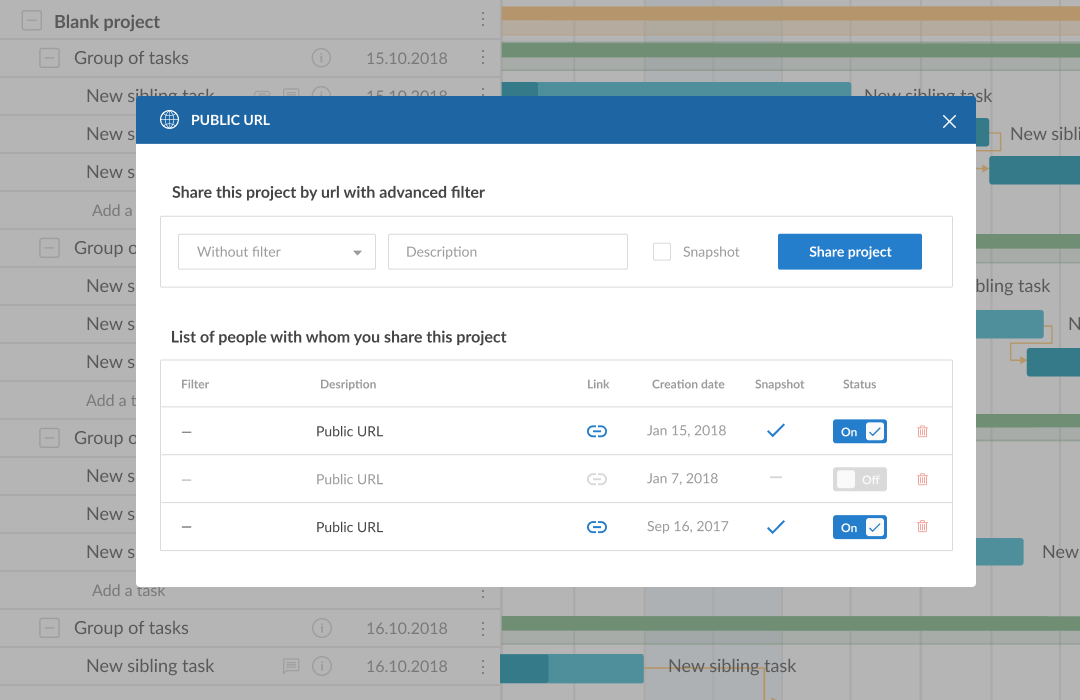 Time log
For a robust workflow, it is necessary to control the workload of every employee. Time log helps project managers to be aware of who drowns in tasks, or, vice versa, has free time.
In turn, for team members, it is a great way to track the time they spend on tasks, make conclusions, and make their performance better.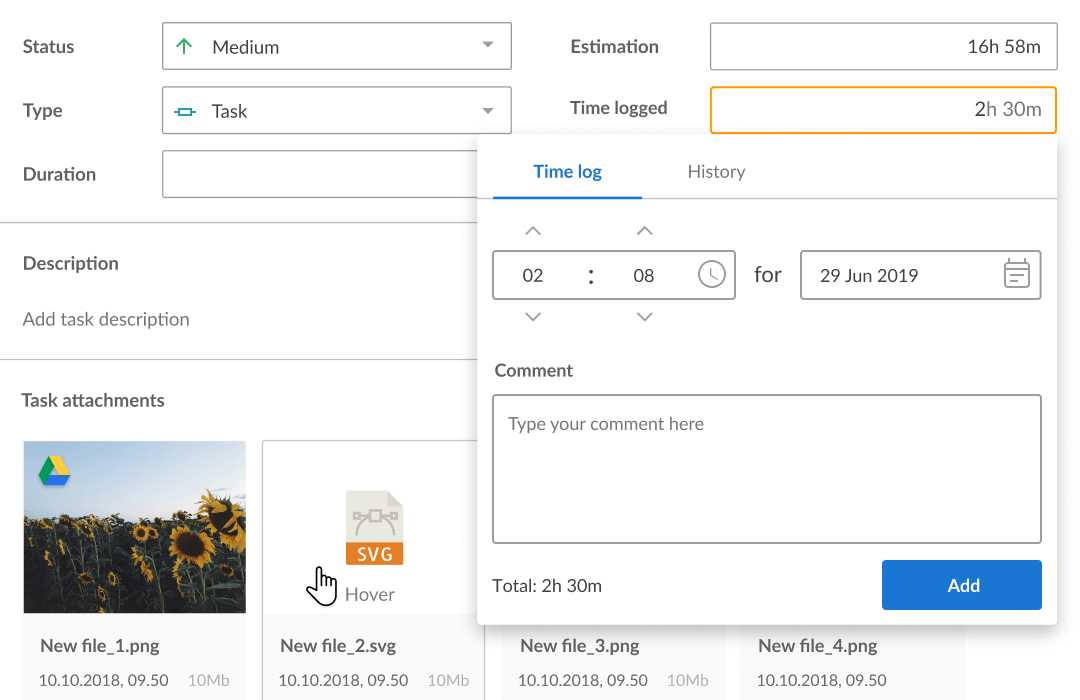 Baseline
Another useful feature that this online Gantt chart creator provides is a baseline. It is always created at the beginning of the project to ensure the team follows the initial scenario. So, at every project phase, you can compare whether it is going as it was planned.
Suppose someone delayed the deadline or added/deleted a task. You will immediately notice it using the baseline function.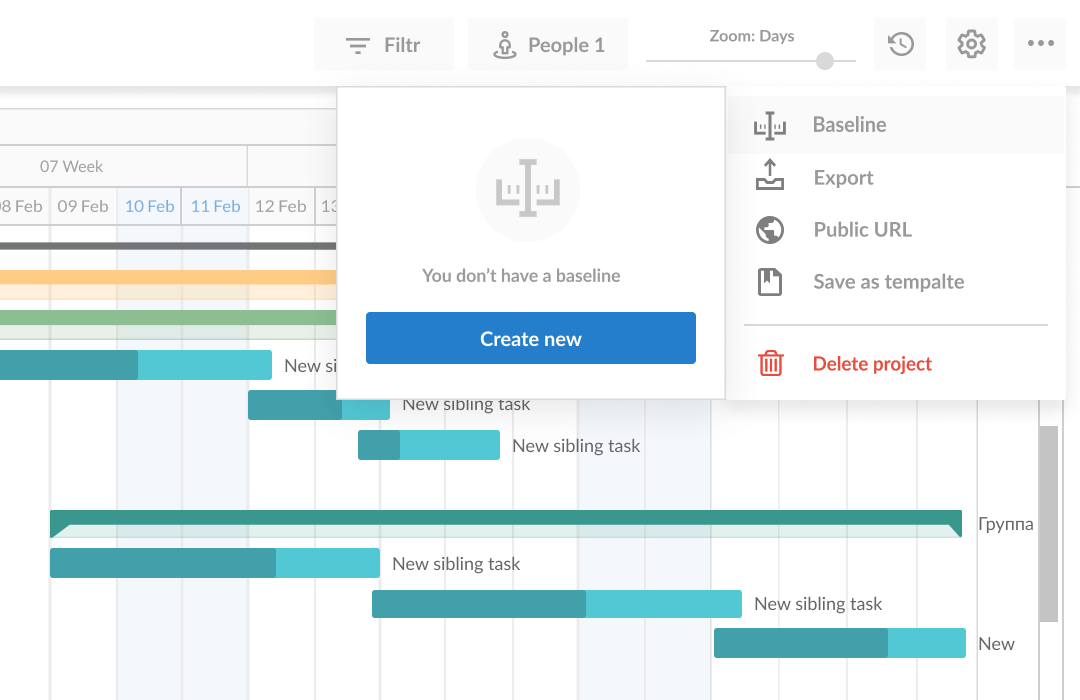 History of changes
By using the Ctrl+Z combination, you will open the history of project changes. You can browse all teammates' actions, every project step, and sort the information by hours, days, or months.
If you decide to undo some activity and go back to any point in the project, this feature is handy. All plan versions are available in real-time.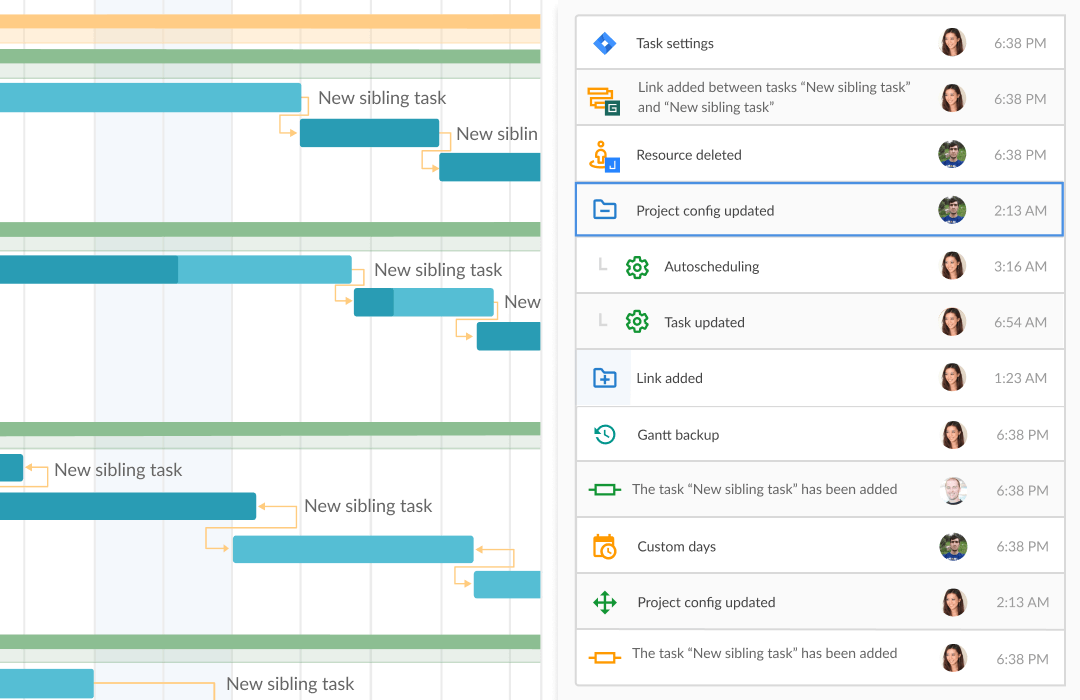 Portfolio management
What if you have to manage multiple projects at once? And all these projects are related to the one main goal that is a priority for the whole company? With the online Gantt chart creator, you can create and manage a project portfolio or even several ones.
Using GanttPRO as a project portfolio management (PPM) software lets you:
Prioritize and run projects;
See the general picture on the way to the main objective;
Track the progress;
Check statuses, updates;
Communicate with colleagues;
Manage multiple projects resources;
Manage workload, deadlines, and budgets.
Moreover, the portfolio management process is simplified because you can do all these actions without switching between tabs and projects.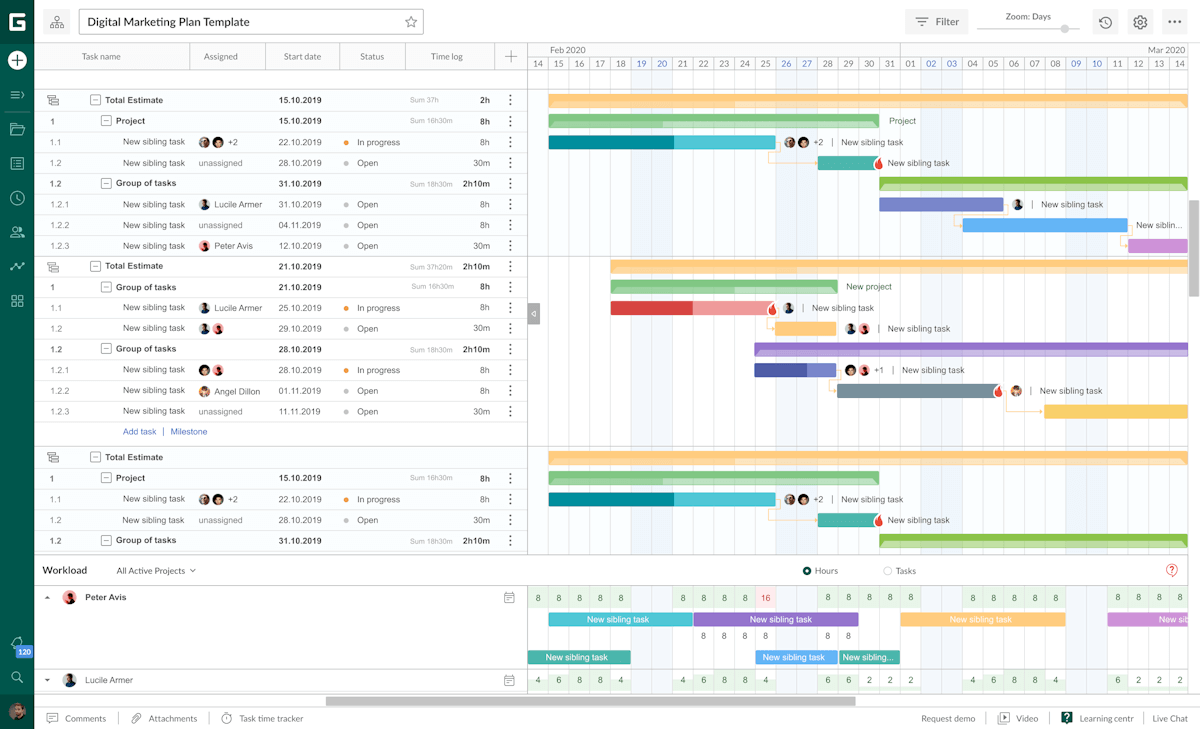 Gantt chart templates
The online project management tool maintains a lot of ready-made Gantt chart templates. They suit people who work in various professional fields, such as marketing, IT, construction, retail, consulting, education, and many others.
Have you created a perfect pattern you want to use in the future? No problem, it's possible to design a template of your own and save it in the software.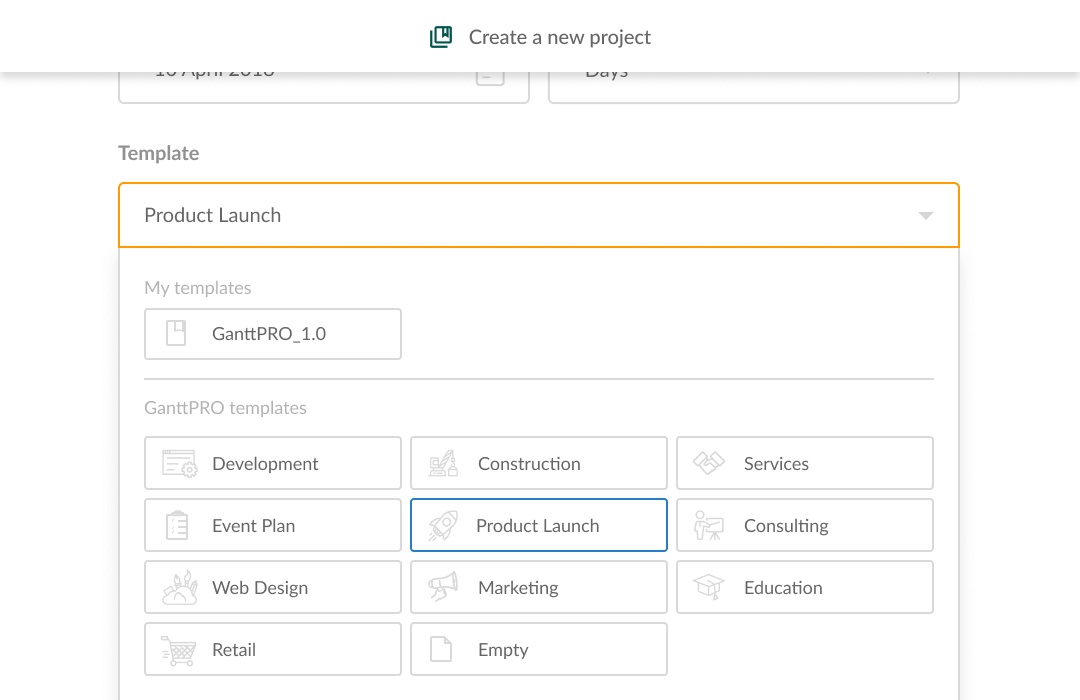 Reports
This feature helps users to see the whole picture of every project. There are two types of reports you can create: time log and budget analysis.
To share a report with clients, stakeholders, and third parties, you can export it to the Excel document.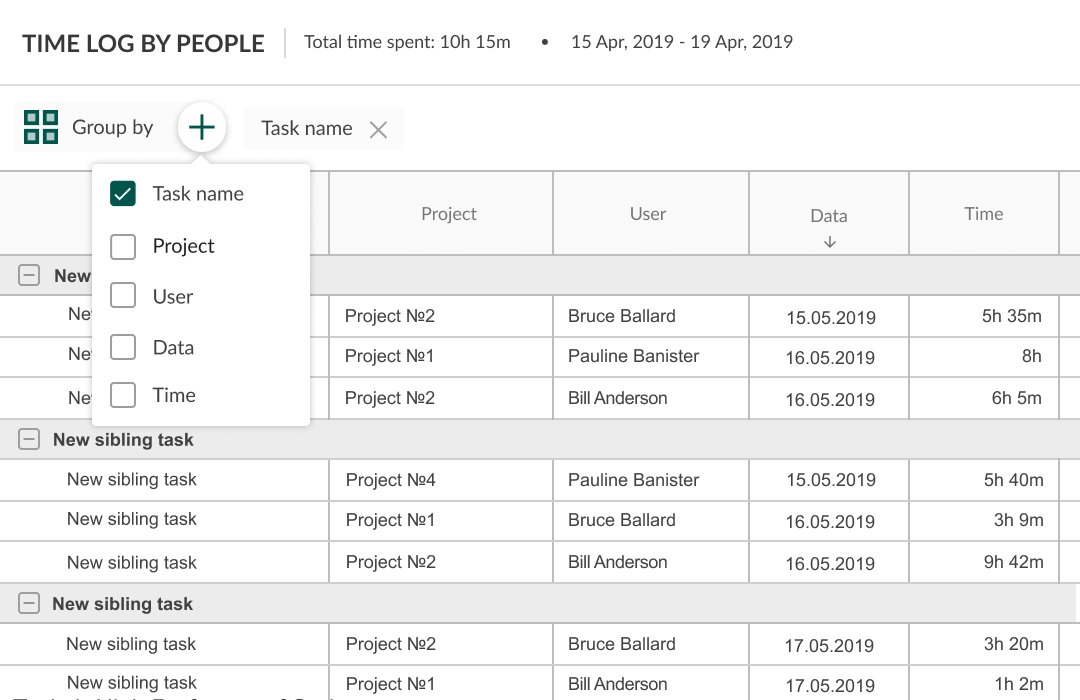 Integrations
Integration with other popular tools assures more effective collaboration, time economy, and, as a result, more efficient workflow in organizations and distributed teams.
The Gantt chart creator provides integration with JIRA Cloud and Google Drive. Both services completely save their functionality.
JIRA Cloud integration cons:
Proper workflow. Everyone has actual information that updates immediately 24/7;
Total synchronization. Changes in one software affect changes in another;
Rapid communication among teammates and departments. There is no need to send many emails or set up meetings.
Google Drive integration cons:
Easy to work with attachments. The software allows you to connect with your Google Drive account and attach files right from the root folder;
Ability to create a new file. From the menu, you can choose a new Document, Spreadsheet, Drawing, and Presentation. All these items are available to design right inside the online Gantt chart tool;
Possibility to change the default folder or user's account.
Conclusion
GanttPRO suits various professional spheres and different companies: from small teams to big enterprises. This article is about the main features of this online Gantt chart software. If you want to know more and thoroughly test this project management tool, check all its functionality on a 14-day free trial.
---
About the Author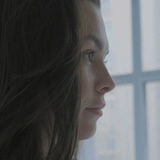 Valerie Ulasik – copywriter at GanttPRO, writes articles about IT, reviews PM tools, and describes methodologies in project management.
Get notified about our new posts
By submitting this form I accept the
Privacy Policy
and I agree to receive blog-related information from Super Monitoring.