Top 6 Easy to Use Chat Tools for Small Business
Ensuring constant availability to your customers in the competitive digital world is crucial for long-term business growth. But availability is just one of the reasons why small business owners should invest in the right chat tool, helpdesk software, and virtual call systems, or a comprehensive solution with multiple built-in functionalities.
Many small business owners, however, will often make the mistake of trying to communicate with customers and run their support, sales, and marketing communications manually. While you should have dedicated teams for live chat and calls, that doesn't mean that one person can do it all. Nor does it mean that you can maximize the potential of these customer touchpoints with live chat alone.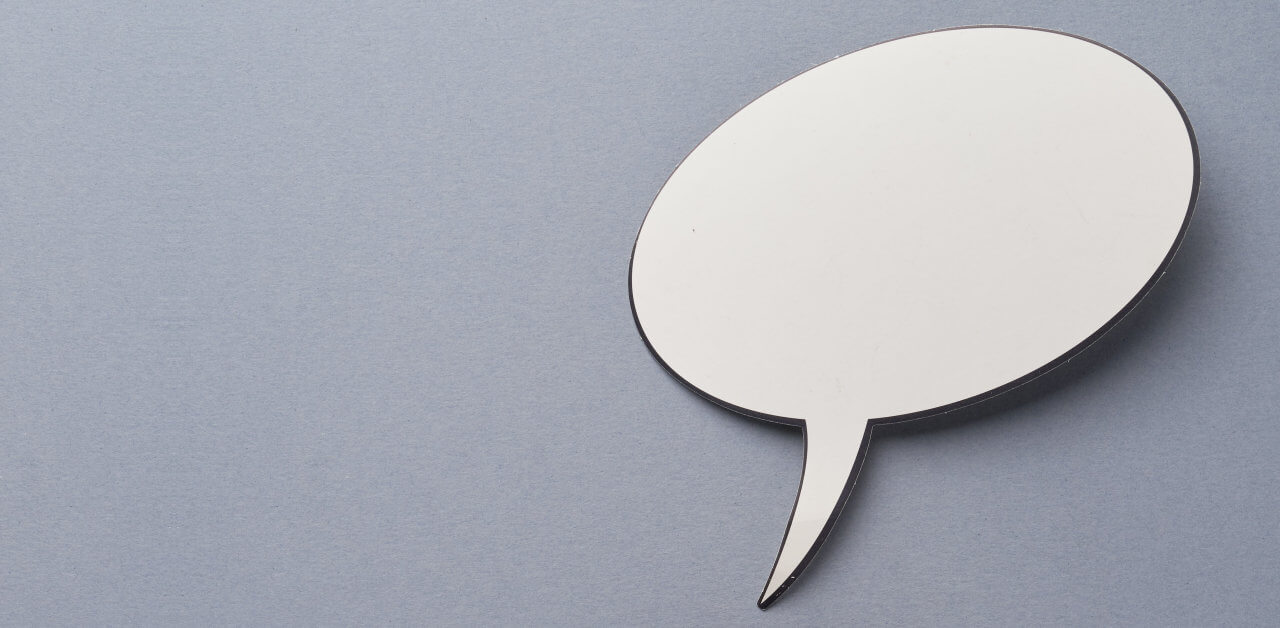 Instead, you need a combination of live and AI-driven chat functionalities to generate leads and conversions more efficiently and effectively. With that in mind, here are the top chat tools small businesses should use to build success in 2023 and beyond.
1. Engati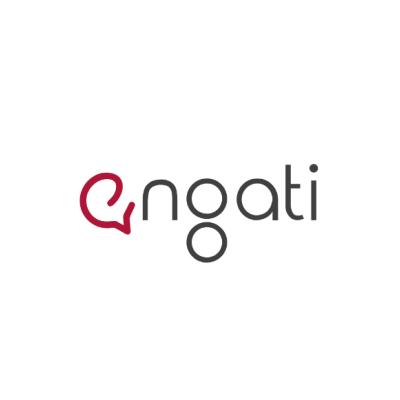 Engati is a popular tool among small businesses with a steady growth rate and a goal to attain more leads and customers quickly. While some other tools focus solely on providing live chat functionalities, Engati provides a low-code, easy-to-use AI chatbot solution to ensure non-stop availability and support while providing a live chat platform for support, marketing, and sales teams.
Engati makes it easy for small businesses to get their new chatbots up and running with minimal effort and optimization across many online channels and customer touchpoints. Best of all, the tool integrates all the chatbot channels into a single view and hub, allowing the human staff to manage, monitor, and optimize all conversations from a centralized platform with ease.
With live chat, however, businesses can also set up trigger messages and quick replies, while having the ability to collaborate and communicate with customers safely and efficiently.
2. UseResponse
The next chat tool on our list is UseResponse, a multifunctional chat tool with a unique twist — it allows you to integrate live chat software with a variety of popular messaging apps. These include WhatsApp, Viber, Messenger, Instagram, Telegram, WeChat, and more.
Your customer service agents can engage and interact with customers regardless of the device they're using or the messaging app they're on, because they can open a direct communication channel to your support agents on any app. Your support staff, on the other hand, has a comprehensive overview of all chats and apps through a unified platform where everything is filtered and organized according to their needs.
Businesses can also personalize the live chat experience with avatars of the customer support staff, and introduce their brand style guide into the widget with custom colors and features. UseResponse also provides an omnichannel chatbot so that businesses can ensure non-stop availability to their customers while retaining a personalized, branded experience.
3. RingCentral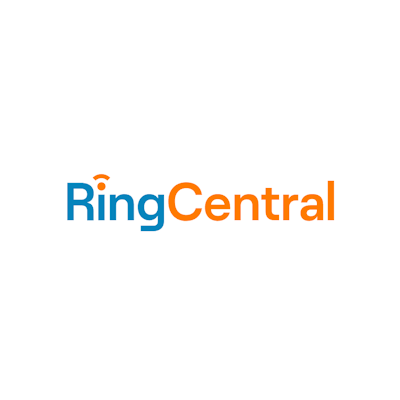 When it comes to phone systems and comprehensive messaging solutions, RingCentral is without a doubt one of the most well-known names on the market right now, because RingCentral supports businesses through all of their growth stages, with products and scalable solutions for small businesses, startups, enterprises, and everyone in between.
RingCentral brings everything and everyone in your organization under a single, unified communications platform, with many functionalities and features that allow employees to engage with each other and with customers from all over the world with ease. Their products include messaging, and video platforms, an integrated contact center, and a comprehensive phone system so that everyone can stay online and available to customers no matter where they are.
This tool also comes with a responsive 24/7 support feature, so if anything goes awry or if you need any help, you can resolve the issue in a matter of minutes.
4. LiveAgent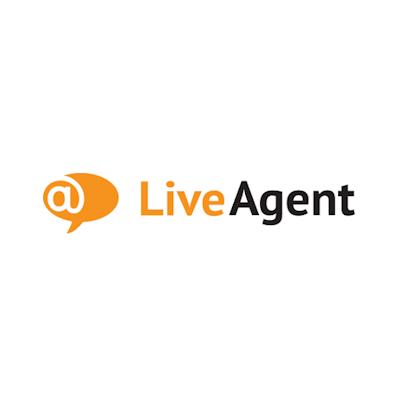 LiveAgent is another popular brand in this field, but one that specializes as a help desk tool and a multi-channel solution for big global brands. But that doesn't mean that it's not right for small businesses, and in fact, it's a great option for growth-oriented companies on an upward trajectory.
With over 200 integrations with popular communication and customer support tools, along with 130+ ticketing features to suit every business need and goal, LiveAgent seems to have everything a business needs to connect with its customers on all possible channels. The tool also comes with a built-in CRM (customer relationship management) system to give your sales, marketing, and support staff a comprehensive overview of every customer profile.
LiveAgent includes not only messaging integrations, but also video conferencing, phone calls, and a plethora of supplementary tools to make customer engagement on direct communication channels easy and rewarding.
5. Zendesk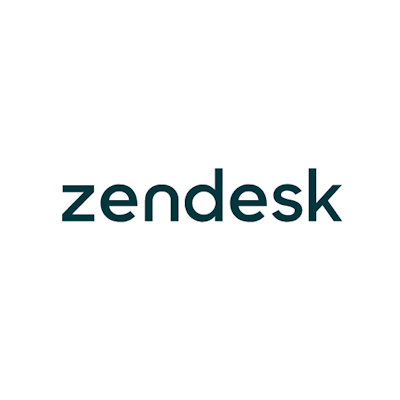 If you are looking for a custom software solution for your chat, support, and help desk needs, then Zendesk is the tool you need. One of the best providers on the market, Zendesk creates software unique to each customer and their business needs and goals, making sure to integrate and implement the features you need while cutting out anything that's not essential to your success.
This way, Zendesk can tailor solutions to every customer while eliminating financial waste and overspending on the features you don't need. Among the most popular features, businesses can find multi-channel mobile support, complete process automation to maximize efficiency, and screen casting that allows customers to show your support staff exactly what kind of issue they're having.
6. Salesforce Live Agent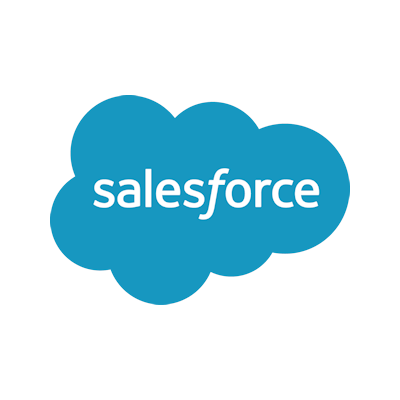 Finally, Salesforce Live Agent, also known as Salesforce Chat, is a mid-size integration typically used by smaller support teams to improve operational efficiency and compete with larger enterprises in the industry. The tool is also geared towards fast data collection and reporting, and it allows for discreet coaching and numerous sales and support-oriented features.
Salesforce allows one sales or customer support agent to communicate with multiple customers from a centralized location but on different online channels, which is great for small businesses with limited staff capabilities. Furthermore, they provide discreet coaching, a special feature that allows junior agents to get real-time help from the senior agents without revealing it to the person on the other end.
With its unique array of features, this tool is a great choice for sales-oriented teams and support teams that want to capitalize on up-sell and cross-sell opportunities.
Wrapping up
Using the right chat tool and help desk solution for your business type is essential if you want to capitalize on as many lead generation and sales opportunities as possible. It's also crucial for brand trust and reputation management, as your support staff will be instrumental in nurturing customers and their loyalty.
Now that you know what some of the top chat tools bring to the table and what areas they excel in, you can go ahead and try out each for yourself to find the ideal solution for your unique requirements. The result will be a robust chat system that's able to support all your marketing, sales, and support campaigns and strategies moving forward.
---
About the Author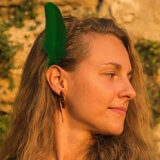 Sara Novicic is a seasoned writer and storyteller, Sara does her best to share her experience with the world and help brands as well as entrepreneurs find their voice. She loves the learning curve that comes with writing, so she gladly takes on new topics that will expand her own knowledge and expertise. The only thing Sara steers clear of? Anything resembling a comfort zone, in life as well as writing.
Get notified about our new posts
By submitting this form I accept the
Privacy Policy
and I agree to receive blog-related information from Super Monitoring.