DesignCap: Dead-easy Design Tool Helping You Creating Posters and Flyers
The poster is considering as one of the popular methods for off-line advertising and publicizing. And it would be especially favored by people with a little budget to propagate new projects or events, like students and teachers, non-profit organization. But making awesome posters is not an easy task for non-designer. So DesignCap is born to resolve this question "How to Make Posters?".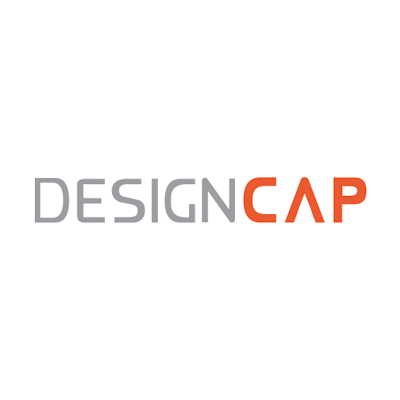 DesignCap is a web-based poster maker that does not require any designing experience. Even a novice is able to create an excellent poster in just minutes with DesignCap.
DesignCap: Creating professional-looking posters and flyers with great ease
DesignCap aims to be your useful assistant to design amazing posters and flyers by simplifying designing process yet making your works extraordinary. It develops many professional editing tools for customizing your posters and flyers at your will, such as adjusting size, position, rotation, changing text font, color, effect, alignment, applying specific background and managing layers.
With these powerful editors, you would create your stunning posters with no difficulty.
Some of the best features of DesignCap include:
Hundreds of poster and flyer templates available
Thousands of resources including clipart images, shapes, fonts, and backgrounds
Fully customizable that you can make your unique poster and flyer
Convenient and quick: no download or registration required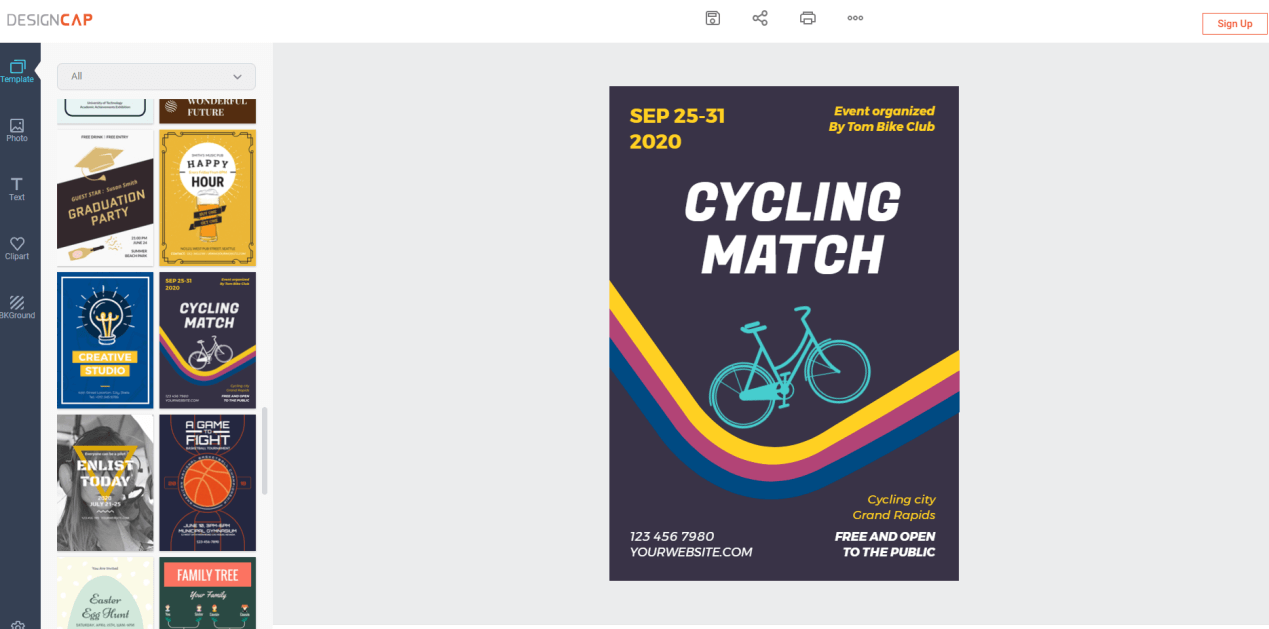 How It Works
As its concept said making poster designing easier, every user could create posters in three simple steps, namely, choose templates, edit and save. And here are the detail steps:
Access to www.designcap.com and click the bottom " Make a Free/Flyer " and go straight your poster designing
Start from choosing a suitable template from a template library. You scroll down templates to pick your favors one, or you could click the template menu to the specific categories DesignCap classified.
Adding photos. DesignCap offers multi-channel photos resource for your editing posters. You could import photos from your computer or Facebook or you could search 580,000 images from Pixabay.
Editing photos. After you are adding a picture, you could adjust it by two major editors, property and effects.
Changing text. You could displace the fonts and text in the template you choose. Also, you could edit the text by the text editor.
Customizing Clipart. Apart from searching 93,000 clipart images from the Internet, the designing team behind DesignCap prepares massive well-designed and lovely clipart for you to decorate your poster. Moreover, you could customize them at your will. And all clipart would greatly help to perfect your poster designing.
Setting background. Although this function would be a quick help for you to design their poster from a template. But DesignCap also prepares considerable background including solid and gradient color and preset pattern. DesignCap believes it would give more choice for users.
Saving, sharing and printing posters. After finishing the poster, you could save in JPG/PNG and different size.
Pros
The highest appreciation might be all features and resources are free to access. There is no such free premium version.
Very easy-to-use. The interface of DesignCap is very instructive and concise.
Cons
Not so flexible that it does not show the Undo and Reply function, it would be annoying sometimes.
It could not customize the size thought it could resize by another application.
Create posters and flyers on-line without any designing experience required – @designcapapp designcap.com/ via @supermonitoring
Verdict
DesignCap would be a great choice to make beautiful posters thought it might not be as powerful as Photoshop, but easy-to-use is its most significant merit and we love it. DesignCap would not take you a lot of time on it.
Get notified about our new posts
By submitting this form I accept the
Privacy Policy
and I agree to receive blog-related information from Super Monitoring.