15 Best Customer Feedback Software for 2023 and Beyond
Customer feedback software is gradually becoming a dominant factor when it comes to business growth. In 2016, Small Business Trends revealed that 89 percent of individuals who run businesses had confirmed that the majority of the successes they've had in their businesses came with the ability to effectively solve and satisfy their customer's expectations.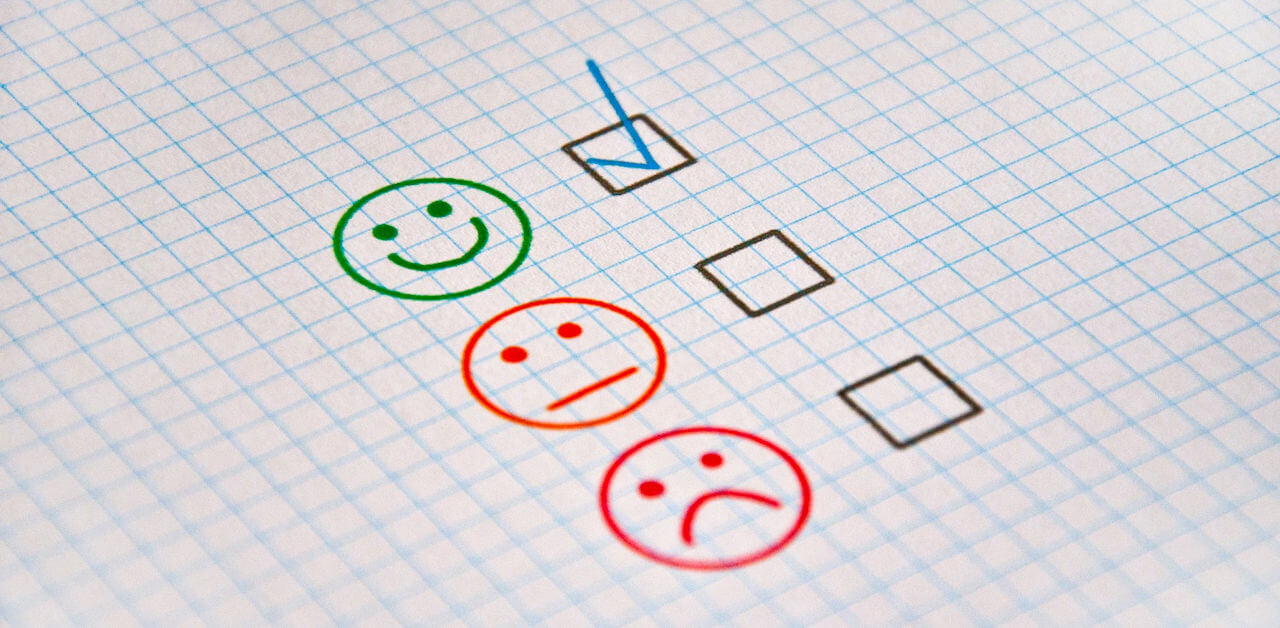 Since it's been proven that actionable user feedback indeed provides lots of business inputs, wouldn't it be great if you found an easier way to implement this with the right feedback toll to get excellent results?
To narrow down your search, in this article, I've listed some of the best customer feedback tools to help you have a better seller-client relationship!
1. Qualaroo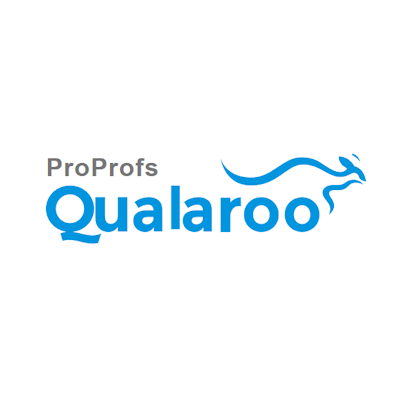 When it comes to some of the best user feedback tools in the market, Qualaroo surely is one of the best options out there.
Through already made templates and questions, this online survey tool helps you to ask and get feedback from your client. You also have a platform where you can create your own questions and ask them via their proprietary technology called Qualaroo Nudges™. It gives you the opportunity to ask questions in the right way, at the right place and at the right time to learn what your prospects or clients want. It helps you figure out a way to improve on your brand strategies as well as how to keep each client locked in.
With this tool, the "How would you rate our service?", "What were you looking for?", "What were you hoping to find on this page?" and other sorts of questions meant for your prospects and clients won't make you come off like a pest!
Why Choose Qualaroo?
Intelligent questioning: Asks questions delightfully and politely
Advanced targeting: Target the right audience at the right time
Audience insights: Helps you know exactly what your audience thinks about it.
Nudges: These prove more effective than email surveys.
2. ProProfs Survey Maker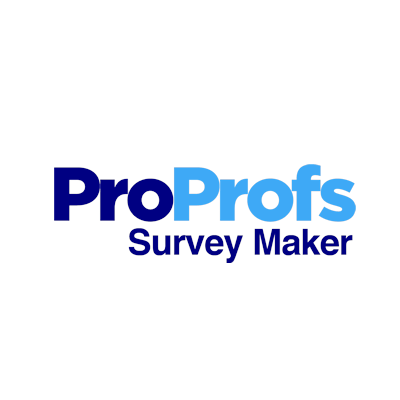 When you're in absolute need to instantly get across to your audience through surveys, quizzes, and more, Proprofs Survey Maker is your go-to software/tool for better feedback.
This tool is one of the best you can count on for very accurate analytics, simple polls, and delightful reports.
Why Choose ProProfs Survey Maker?
Create beautiful surveys using 100+ templates and 15+ question types
Gather information quickly and easily: Use polls, pop Ups, sideBar & In-App surveys
Customize with colors, logo & 100+ settings
Brand your surveys using desired themes and your logo
Advanced reports and intelligent analytics: View detailed reports on who took your surveys
If you've ever wanted to create a survey when you can effectively monitor your website visitors, know what they want, how they react and so many other wonderful features that can help you improve on some aspects of your business or website, Proprofs helps you achieve that and even more!
3. Nicereply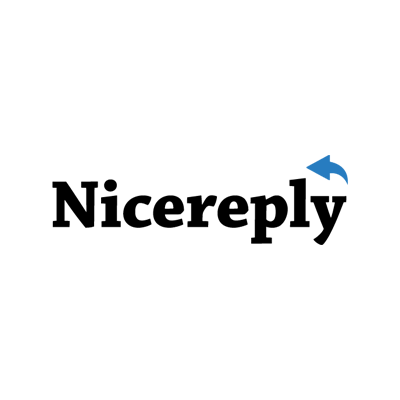 Nicereply is a customer review software that helps a business owner to understand the immediate needs of their customers. It lets you use the most common surveys – NPS (Net Promoter Score), CSAT (Customer Satisfaction Score) & CES (Customer Experience Score), provides features to analyze and helps you close the feedback loop.
Why Choose Nicereply?
Get more quality feedback and react to specific customer feedback
Improve response rates
Ask the right questions
Send less emails
Integrate with your helpdesk
Customize without coding
4. Advocately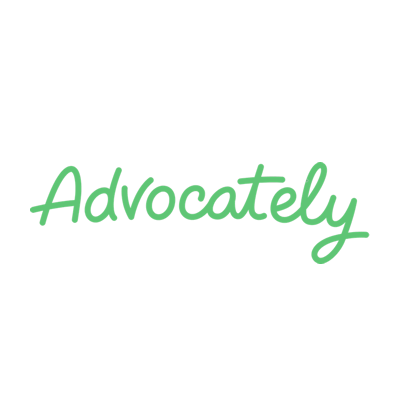 The fourth customer review software we will be discussing is Advocately. One constant thing that breeds room for improvement in every business remains customer reviews. However, it's often hard to get a system that affords you the chance of obtaining fresh clients reviews at least weekly. But this isn't going to be so when you adopt Advocately customer review software.
It allows you to generate a process that will automatically set up campaigns for emails, and ask your customers for reviews and feedback that will help you enhance your services to fit into their satisfaction.
Why Choose Advocately?
Set up email campaigns
Automate review generation campaigns
Evaluate review velocity and analyze trends
Enhanced customer service options
Provides automated questions
5. SurveyLab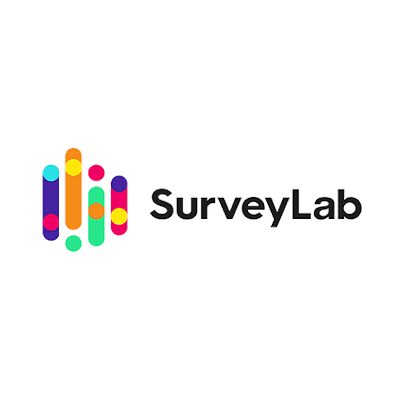 What would you do if you found a tool that allows you to run perfect research and surveys regarding the important things that will contribute immensely to your business's growth? I guess you'd take the opportunity.
SurveyLab is one of the best tools that can help you with that. So many companies and a lot of entrepreneurs have attested to the fact that no one can go wrong with SurveyLab as long as they are working for the growth of their business.
Why Choose SurveyLab?
Better research
Automated research and reporting
Smooth survey process
Manage all your surveys from one place
Generation of faster reviews
Offers online research panels with over 100 million panelists
Integrates with Zendesk, Slack, Salesforce, Prestashop, LiveChat, Google and custom CRM tools
6. Centiment
There's always that point in your business where the only thing that matters is how to get your target audience as quickly as possible because indeed meeting your target audience equals better chances of sales.
This is where Centiment steps in to help you. It's an online survey tool that practically helps you reach out to the right people that will respond to your surveys and questionnaire.
The process is very very simple; connect with the platform, create a profile then go ahead to do other necessities that will avail you of the opportunity to reach your target clients/consumer.
Why Choose Centiment?
Lets you analyze your data as it's collected with real-time results
Targets the right audience
Offers maximum business input
Operates on a live chat basis
Improves chances of sales
7. Delighted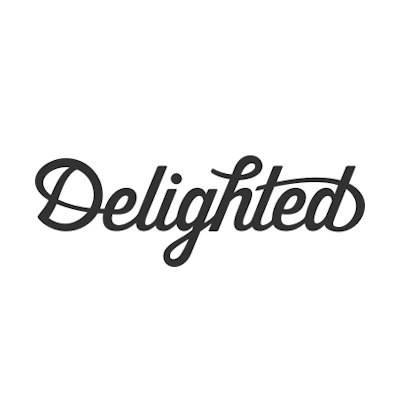 Like I've discussed earlier, feedback is a top necessity when it comes to improving the sales and growth of any business. Delighted is a user feedback platform that enables you to get actual feedback from your audience/ customers in just a few minutes through special system software.
Usually, it's done by presenting your customers with your question or survey, your customers go on to provide adequate ratings of the products or services that you render, and then they give you their feedback/reviews using their own terms.
The reviews and feedback you got will be sent to you immediately.
Why Choose Delighted?
Real-time feedback
Presentation of customer surveys
Adequate ratings
High-level accuracy
8. Pollfish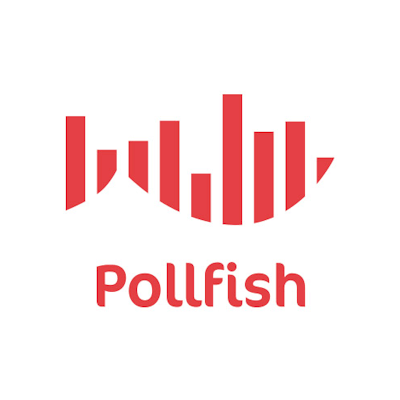 Just like Centiment, Pollsfish helps you get respondents for your surveys and questions that pertain to your business. You will be given an opportunity to view insights and also have access to responses all over the world.
Also, the answers you will be getting will be very real because the audience you will be gaining access to will be actual audiences. There are tons of ways to help you obtain knowledge about the desires of your as well as devise a means to restrategize in your business.
Why Choose Pollfish?
Respondents for surveys
Real-time reviews/feedback
Gives insights for

Audience Profiling
Ad Effectiveness
Ad Absorption
Creative Testing
New Business Pitches
Pre-/ Post-Studies

Actual audience building
9. YesInsights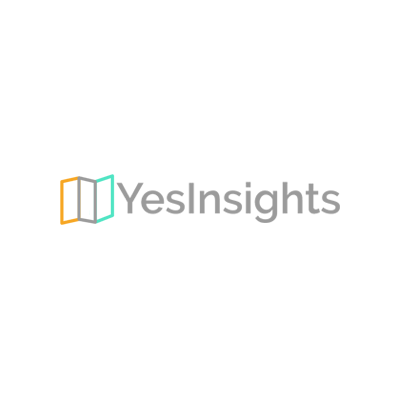 A lot of business owners would give absolutely anything to automatically send out messages to their client's inbox any time without making it look like spam.
YesInsights is a survey tool that aids you with this process in simple ways. You have the opportunity to gain answers in no time on your questions and surveys because they are going to directly land into your customer's inbox.
It can also land on your websites; it depends on your activation. This feedback tool is one that has got so many business owners. It practically encourages you to make that move today and stop banking on your own instincts as a means of improving; you also need the honest views of your audience.
With YesInsights, the process is very simple: you get to do everything you need to do through a one-click away technology.
Why Choose YesInsights?
It helps you to manage surveys
Allows you to customize your own landing page
Automatically tracks users
It provides each user with their own dashboard
10. Startquestion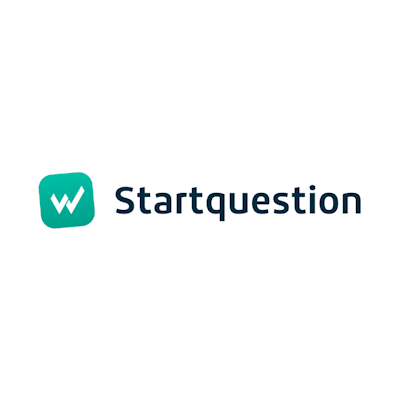 If you've been looking for a way to create an online questionnaire, this is the ultimate tool for that. Startquestion makes the whole activity that involves creating an online survey, content, questionnaire, extremely easy for you.
This tool makes use of reliable tools such as; live chats, Freshmail, Google Analytics.
Why Choose Startquestion?
Creation of online testimonials
Can be used by anybody
Makes use of reliable tools
Accuracy
11. BirdEye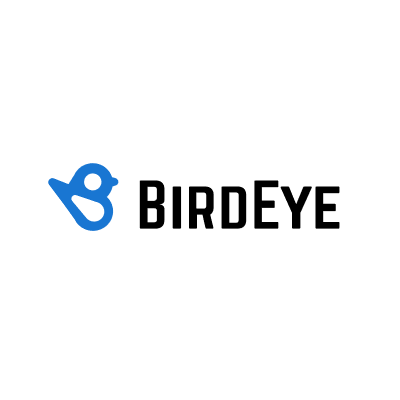 Do you know that with BirdEye, you can ask your clients questions at any point you want? Through the means of instant feedback about the products, services, or anything that your brand offers, you can improve greatly on every branch of your business.
This lets you improve and satisfy their desires perfectly because you were able to get enough Insights that helped you. Also, you get to create enough surveys to go to cover the different aspects of your business/brand.
Why Choose BirdEye?
Creation of quality surveys
Instant feedbacks
Flexibility
Provision of insights
12. Google Forms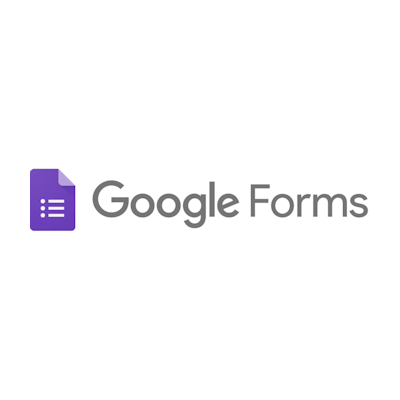 Google is one of the world's prominent platforms. With a customer feedback tool such as Google Forms, you'd expect something really stellar.
I've met brand coaches, business persons, students, etc who have used Google forms to conduct specific online surveys.
To be able to make accurate decisions in your business, you definitely need to implement Google forms.
Why Choose Google Forms?
Allows you to create and customize standard questions using the theme color you want
Helps you to gather the responses from your survey forms and have them saved directly to your Google sheets.
13. Arbit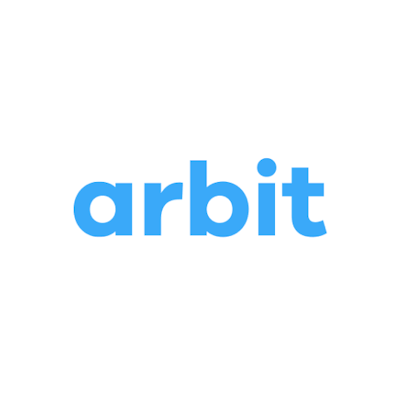 Every business has a competitor. As a business owner, your goal is to ensure that you are very unique from the rest who are operating the same business venture as you.
One competitive intelligence platform that can help you achieve this is Arbit. Using this software affords you the opportunity to engage in live chats/conversations with your target audience, gain access to a new data angle, and provides better audience insights.
With Arbit, your business will experience massive changes and improvements.
Why Choose Arbit?
Easy to use interface
Deep-rooted analytics
Live chats
Conducts smart surveys
14. Typeform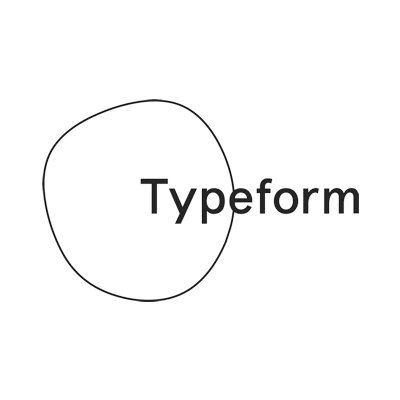 As a business owner or sales representative, you can never go wrong with asking simple yet engaging questions. Typeform uniquely tends to your customers by providing such questions one after the other.
This is to make sure that they don't get easily bored and tired of giving answers.
With 150 ready-to-use-templates that run across categories such as questionnaires, event surveys, human resources surveys, etc., Typeform ensures that you don't run out of words to use for your questions and surveys.
Why Choose Typeform?
Enables you to get more survey data with easy to take format that works well on any device
Ready-to-use templates and free access to millions of images & videos
Easy branding: it allows you can design your own themes
Create unlimited questionnaires and surveys
Provision of a pricing calculator
15. SmartSurvey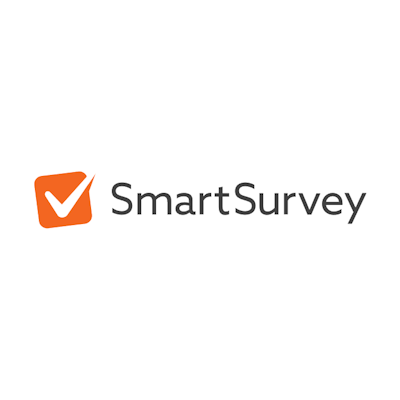 Setting up and delivering your customer's orders is not where it ends for any business. Most times, you would need to check up on them and see if they are having difficulties with any of the products or services you rendered to them.
SmartSurvey offers a customer feedback system that helps you to achieve that and more. You can't afford to lose your customers as a result of carelessness especially, most especially when your business must have attained a lot of expansion.
Why Choose SmartSurvey?
20+ question types, customized branding, advanced logic and actions
Real-time results and text analysis
Deliver surveys across multiple platforms, engage with users anywhere
Advanced yet easy to use
It is secured
Gives real-time feedback
Conclusion
Implementing customer feedback software in your business is a great way of introducing maximum input and enhancement of your customer's/users experience. With these feature-packed tools, you can be sure of getting the right data that can let you understand your customers and competitors better to keep you on the right track. Just make sure that you invest in a tool that fits your business model, it does not need to be a software with many features – just the right ones to do the job well. The best way to begin is by going for a trial version for free so that you know the ins and outs before purchasing it.
---
About the Author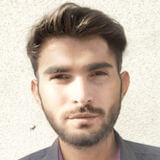 Dwayne Charrington is a technical writer currently associated with ProProfs Help Desk. He possesses hands-on experience in writing for the customer service industry. Dwayne is insightful when it comes to industrial challenges, emerging customer service trends, and how businesses overcome related challenges. Dwayne likes drawing connections between different industries and entities while designing his blogs.
Get notified about our new posts
By submitting this form I accept the
Privacy Policy
and I agree to receive blog-related information from Super Monitoring.