7 Best Tools to Remove Background from Image
Have you ever been in a situation where you think the image is good, but the background does not fit your requirements? What will you do in this situation? Removing the background can make your image clean and clear.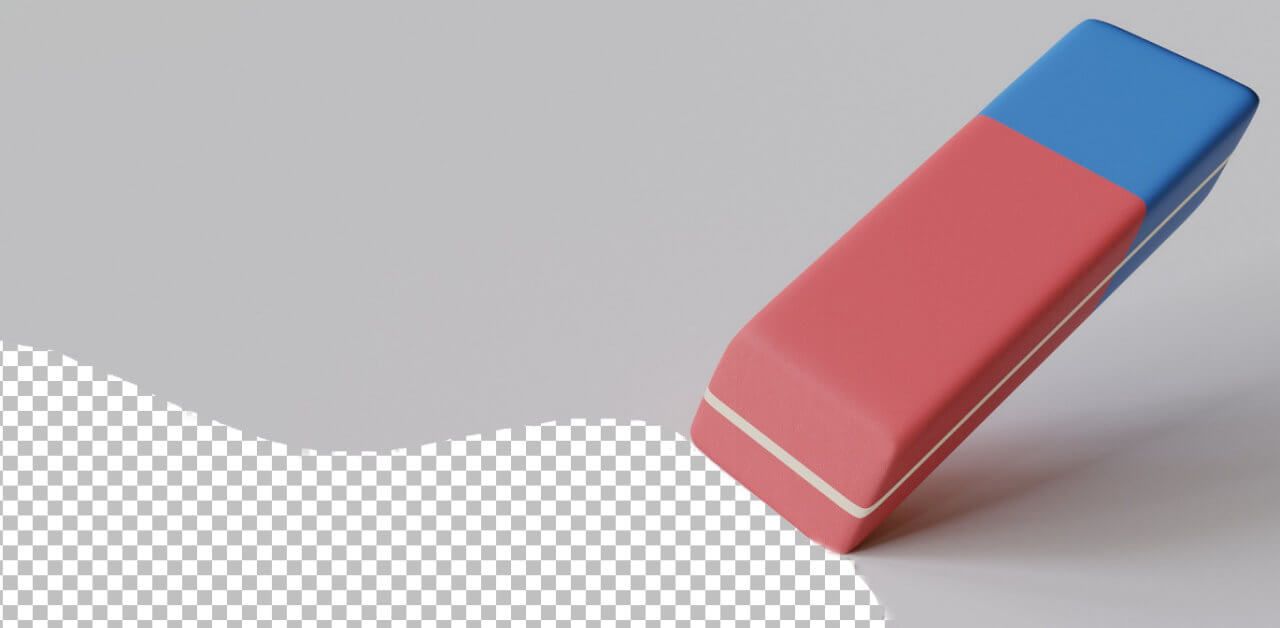 There are plenty of image editing tools in the market. All these tools are AI-based and do the job well. We are always looking for perfection, so you may want the best image editor tool that will not affect your image quality. Out of many tools, we put together the 7 best tools to remove the background from the image. These are the best background remover tools tested by our team.
1. Adobe Express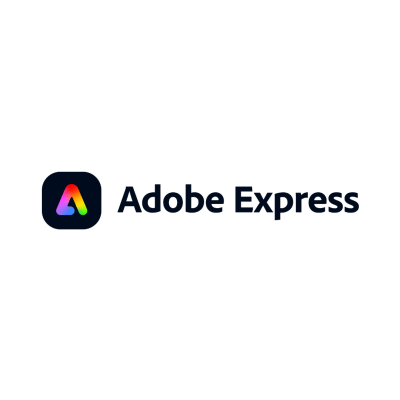 Adobe Express is one of the best image editing apps in the market. Adobe express is the best choice whether you are looking for a free image background remover or to make logos, flyers, custom banners, posters, and social media posts.
Adobe Express is available in the web as well as app version. So, you can fulfill your image editing needs whether you are from a desktop or mobile phone. It offers an AI-based background remover that allows you to remove background with a few clicks. You can also switch between many background colors and layouts that give your images a new look.
Some of the best background remover features of adobe express are:
Add transparent background to your images
Easily change the background color of the images
Change background designs
Remove the background with a single click
Perfect background remover tool that does not affect image quality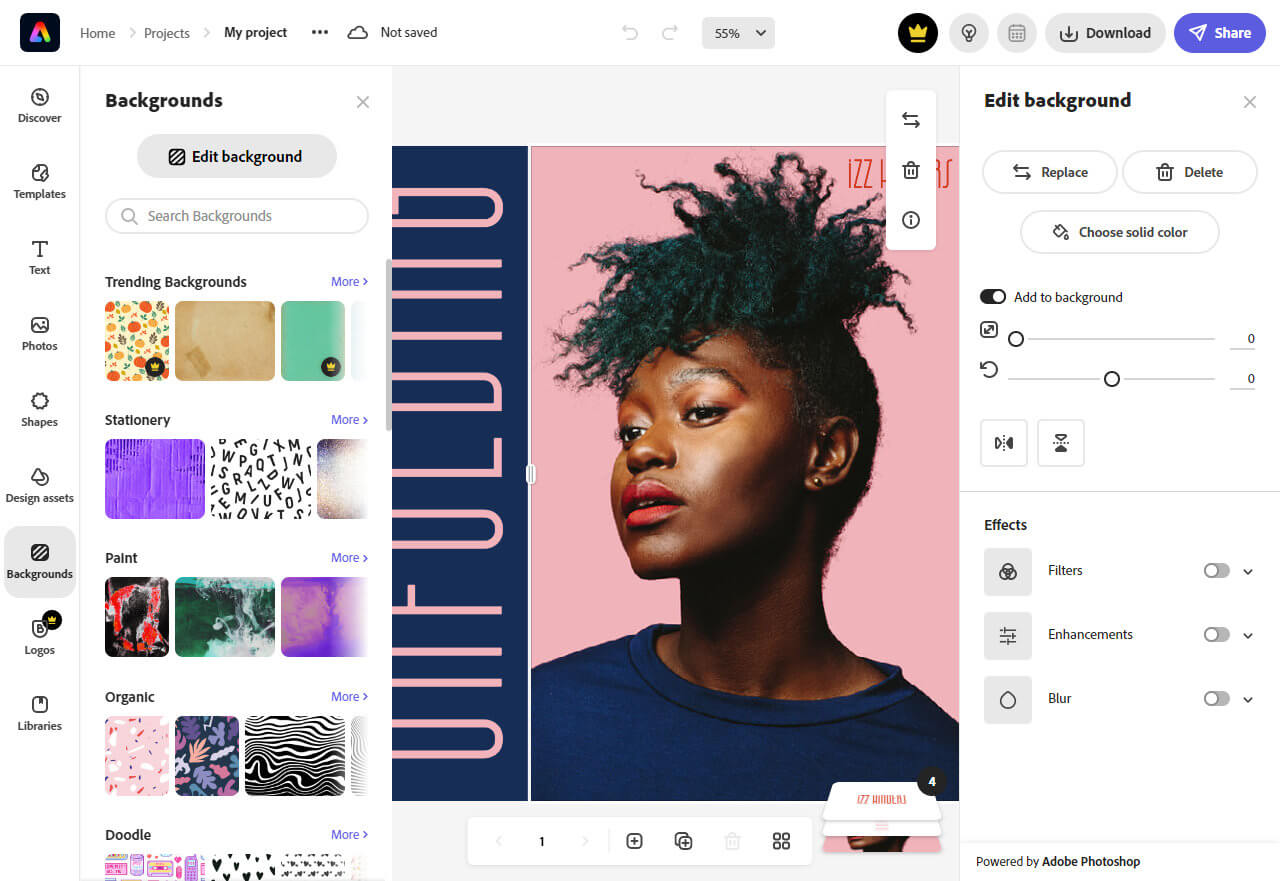 2. Remove.bg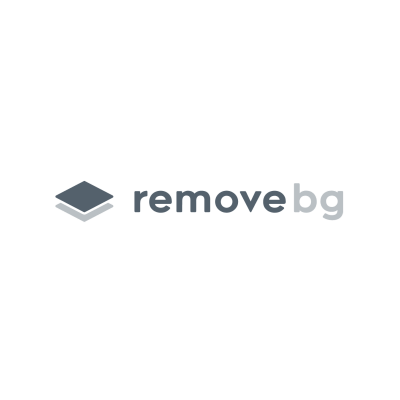 Remove.bg is a background remover specialist tool available in web and app versions. It is an automatic background remover tool based on AI technology. You can easily clean your images within a few seconds by using Remove.bg.
Remove.bg is a simple background remover tool with thousands of satisfied users worldwide. The best part of this tool is that it is free of cost and offers many solid color and background designs. It can remove unwanted backgrounds automatically, and you can also manually edit your images according to your needs.
Some notable features of Remove.bg include:
Powered by AI technology
High rate of accuracy
Available free of cost
It offers many solid colors and image background designs
Simple and easy-to-use interface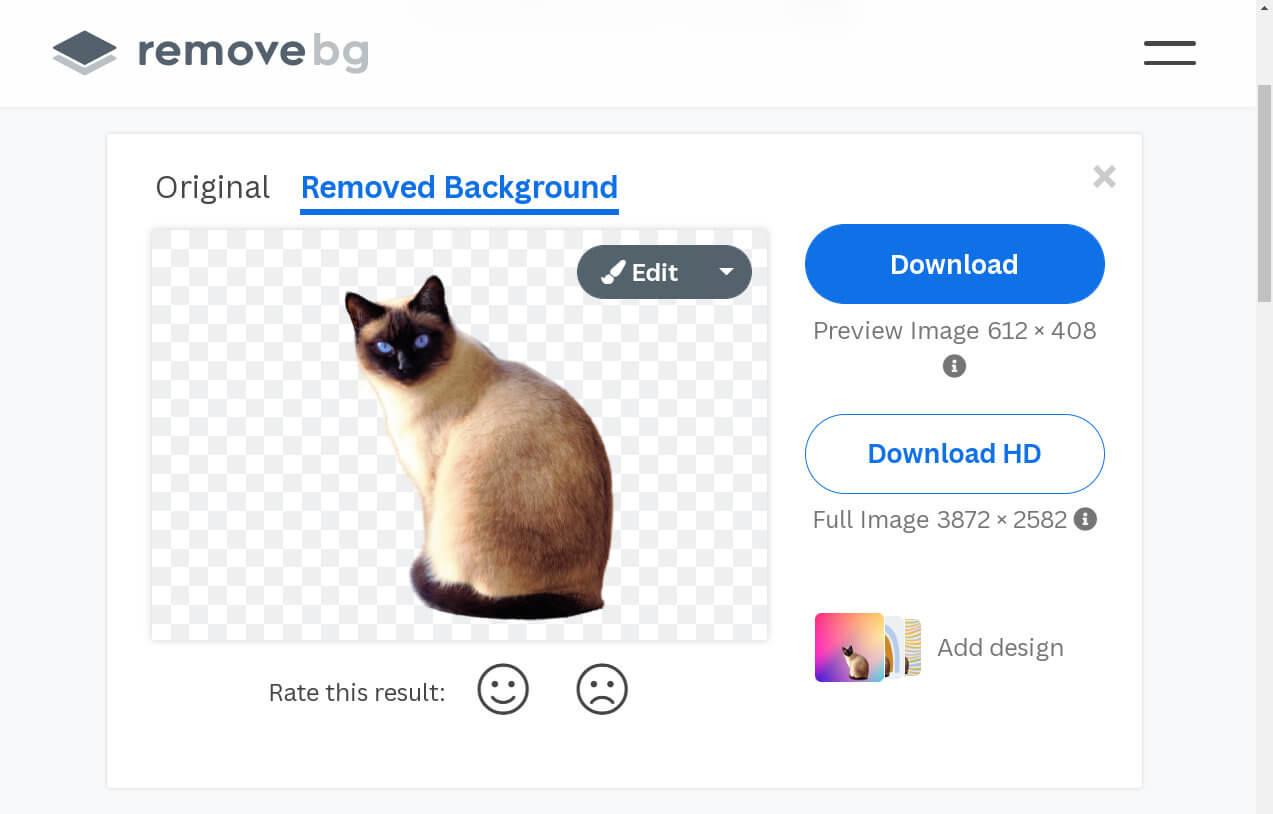 3. Removal.ai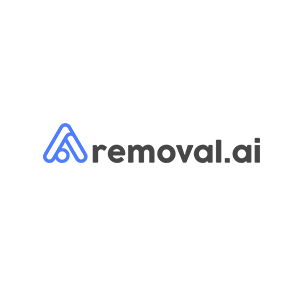 As the name suggests, Removal.ai is a background remover tool powered by artificial intelligence. If you are looking for a tool that offers a background remover feature with ease, removal.ai is there for you.
Its batch editor is the best feature that makes remove.ai stand out from other tools. You can upload multiple images and remove the background all at once. It can automatically detect and remove unnecessary objects from the pictures.
Some unique features of removal.ai are:
Remove background from images within seconds
Allows to remove background from 1000+ images in a single upload
Provide excellent results
Drag and drop feature to edit images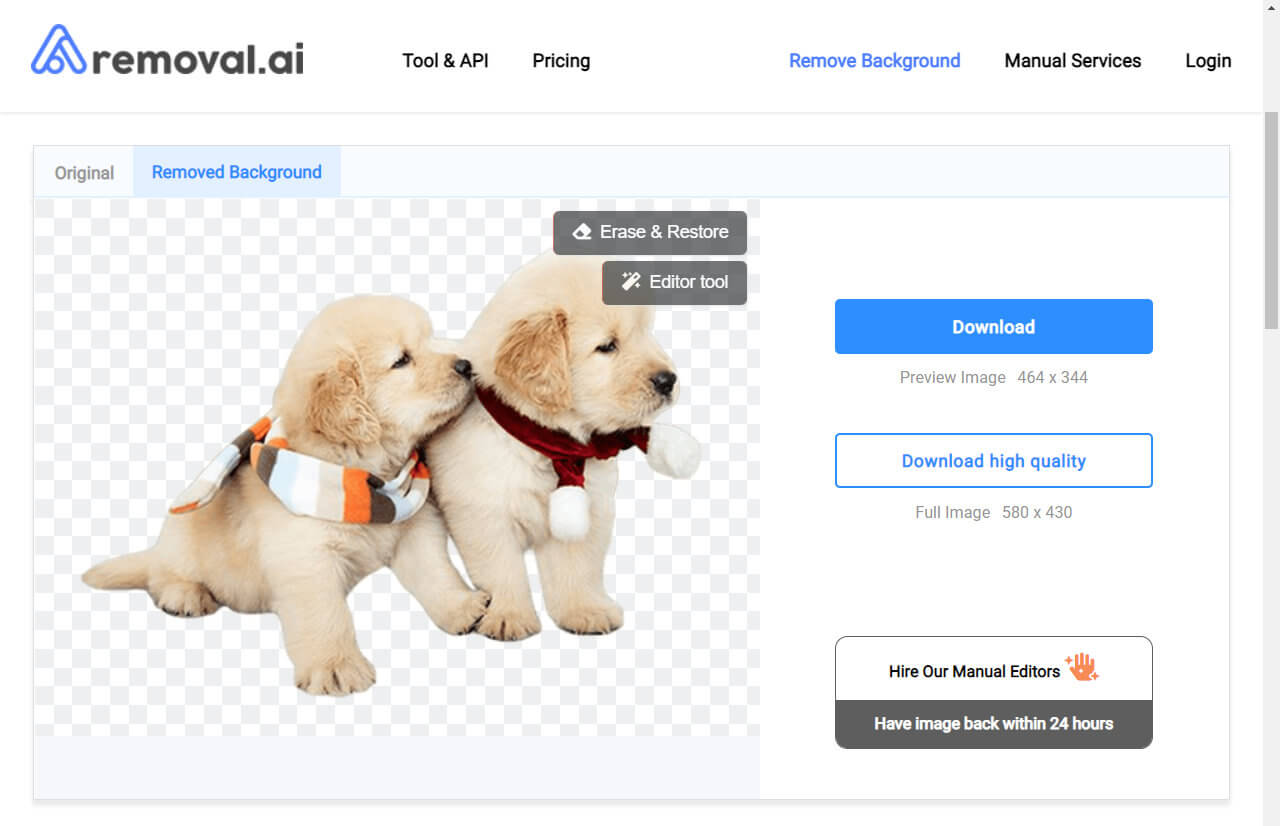 4. Fotor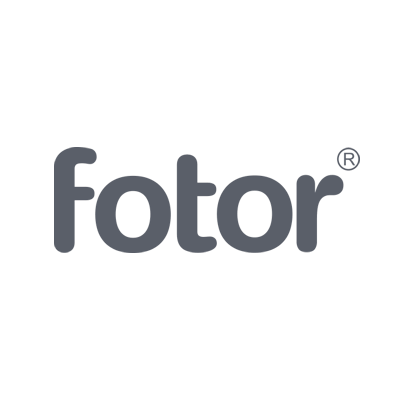 Fotor is another best image editing app available online. It provides various features such as creating stunning designs, logos, stickers, ads banners, pdf, and much more. It also facilitates you to remove the background from the images. It has a built-in background remover feature powered by AI.
Fotor can edit images accurately without the need for any manual work. It can detect the elements to remove from the image and erase them quickly.
Some of the best features of Fotor are:
Remove background instantly
Free of cost
A good image editing tool
A number of background designs are available
Easy-to-use interface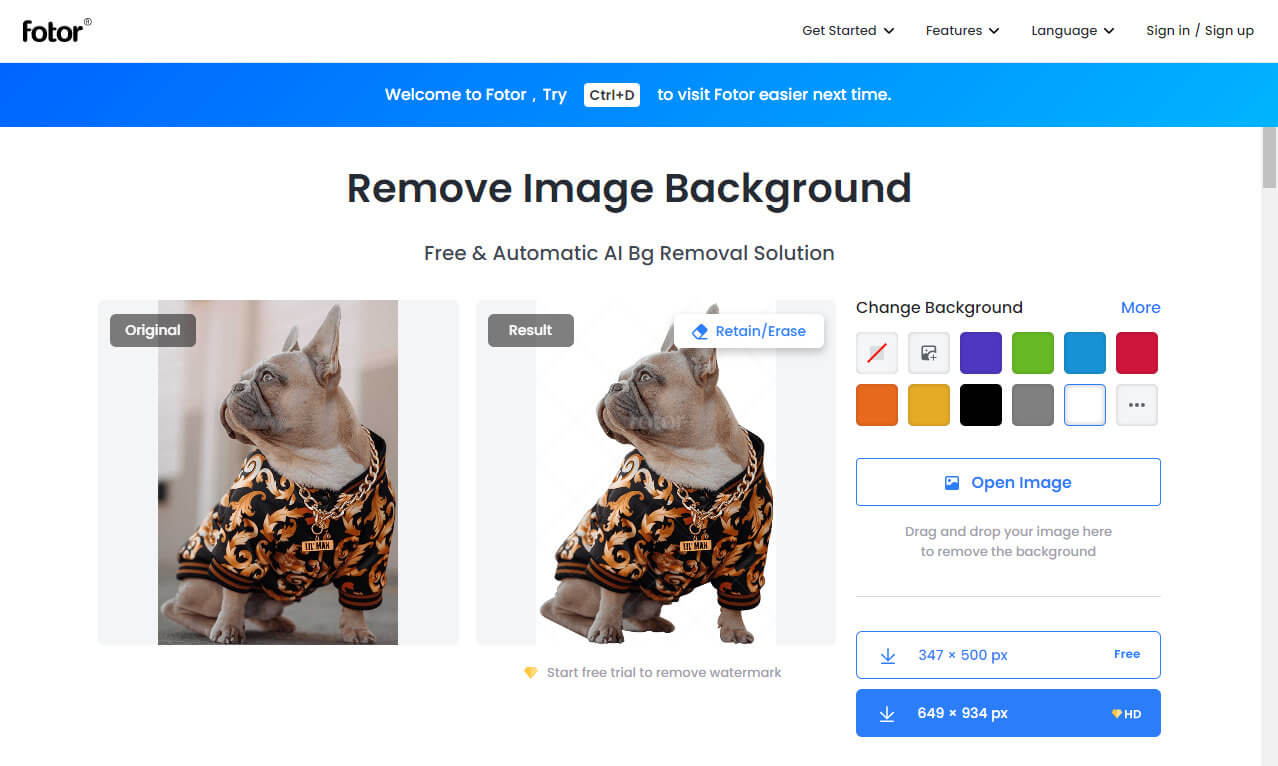 5. Picsart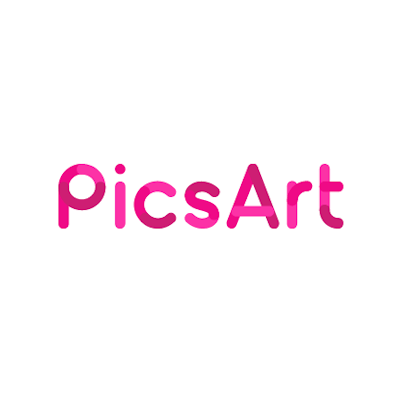 When it comes to image and video editing, Picsart is a fantastic choice. It is available in both paid and free versions. If you want to remove background from complex images, Picsart can get your job done accurately. AI-based background remover can outline elements to remove and then erase them automatically.
Picsart is a well-known image editing tool with several features. It comes with thousands of ready-made templates, hundreds of effects, stickers, emojis, and much more. It is available in the android app as well as the web version.
Along with image editing, Picsart offers many video-editing features also, such as a video trimmer, video subtitles, slideshow maker, and resizing options.
Some excellent features of Picsart include:
AI-based background remover
Professional image editing features
Easy-to-use tool
It comes with thousands of ready-made templates
6. Cutout.pro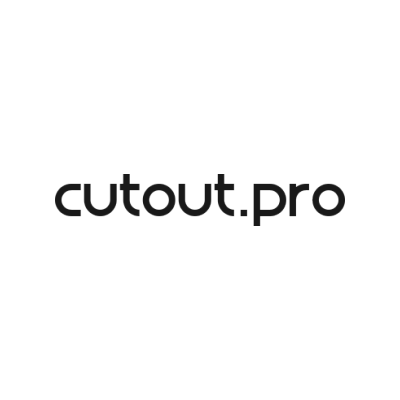 Cutout.pro is an AI tool that can be used by an individual, organization, business, or developer. It comes with various features such as background remover, photo retouch, photo colorizer, photo enhancer, etc.
This excellent photo background remover tool is highly reliable and provides accurate results. Many business owners use this tool to make clean and clear images of their products. Cutout.pro is available in the web as well as in the android app version. It allows you to remove background from multiple photos at a time.
Some of the best features of Cutout.pro include:
It contains automatic background remover powered by AI technology
Built-in batch background remover
It provides accurate and reliable results
Best choice to design product images for eCommerce store
It comes with many image-editing features
Speedy customer support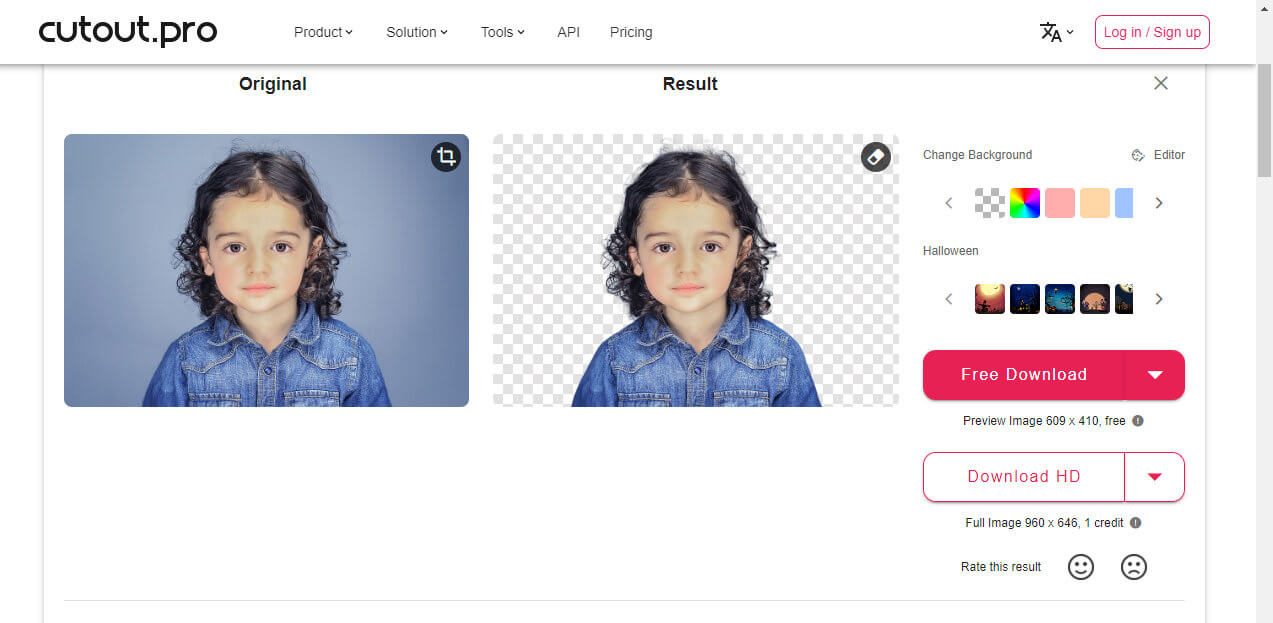 7. Slazzer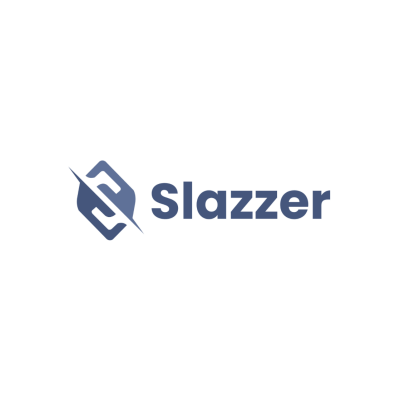 Slazzer is another best image editing tool in the market. Along with other features, it can instantly remove and add a new background to your images. It supports all image formats, so there is no problem if you have complex photos and want to clean their background. Slazzer will do the best job for you.
Slazzer has a powerful AI-based algorithm that can detect confusing objects like hair and similar colors. You can use Slazzer offline also to remove the image background. If you are using this software from a computer, you can remove the background of thousands of images at a time.
Some of the excellent features of Slazzer are:
Easy to use
It can remove background from 1000= images instantly
Works offline to remove the background of a single image
It can be integrated with popular apps
Add transparent or solid color background easily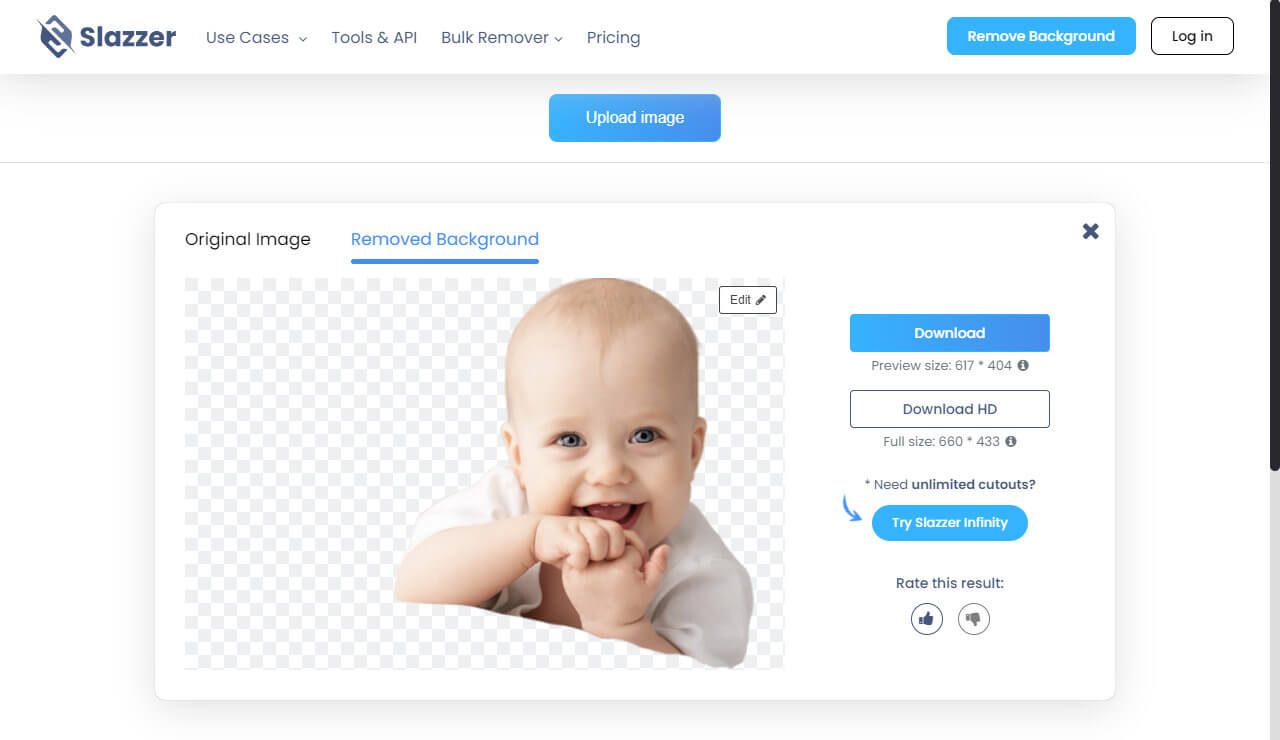 Tips to Remove Background from Images to Get Good Results
There are many background removing tools available online. Most of these tools are powered by AI and can detect the unnecessary background and remove it automatically.
A good tool will give you excellent results.
Note that while using any AI tool, a human touch is necessary to check whether it is providing accurate results or not. Therefore, you need to be careful while using an AI-based background remover. Follow these tips to remove the background from images.
Make sure image quality is not affected during the background removal process
Allow the AI background remover tool to select the area to remove automatically
Confirm that only unwanted background has been removed
Select the background color and design that fits your image best
Final Thoughts
Above are the 7 best background remover tools to remove background from images. All these are the best tools that provide excellent results when it comes to background removal. We tested all these tools and found them more accurate than other available tools. Go and check which tool matches the best your image editing needs.
---
About the Author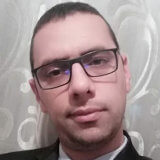 Zakaria Lamraoui is an SEO professional and web content writer. He has a vast experience of writing articles in various niches. In his leisure time, he prefers to read books and magazines.
The article contains affiliate link.
Get notified about our new posts
By submitting this form I accept the
Privacy Policy
and I agree to receive blog-related information from Super Monitoring.