Don't Post on Social Media Without These 3 Tools
Anyone not living under a rock knows that the key to achieving social media success (aka getting all the "Likes" and comments and potentially becoming an influencer) starts with a great — no, stunning— image. Whether it's for professional or personal reasons, creating a beautiful photo will not only get your creative juices flowing, but it will also impress your followers. While it's possible to get a flawless shot with no editing required, it's rare, unless you're a professional photographer. The more common way to go about posting on social media — be it Instagram, Facebook, Pinterest, Twitter, or YouTube — is to run it through a photo editing tool, like PicsArt's Photo Editor, which features endless tools, like Template Editor, Text Editor, Sketch effects, Magic effects, and many more.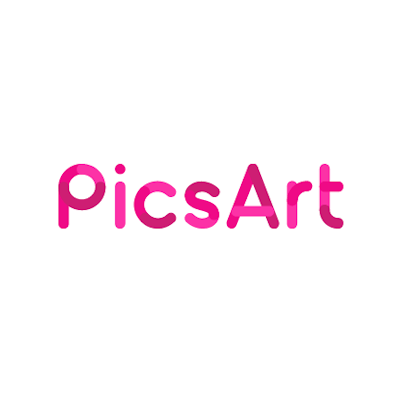 Then, of course, there are hundreds of filters and effects out there that can transform your shots in one click. But when it comes to creating eye-catching edits, there are also three tools in particular that you should never post without. One will remove all the background noise (and annoying photo bombers), one will add a funky backdrop to your selfies and portraits for a more stylish shot, and one will help you get in on the meme game (warning: Once you make memes, you'll never go back!). They are all awesome for different reasons, which I will talk about below. Your friends and fans will thank you.
Remove Tool
The first tool to consider when posting to your social media channels is the PicsArt's Remove tool. Because let's face it, even the most perfect shot has imperfections in it. Driven by user need to quickly remove objects from photos, PicsArt created this one-tap tool that will save you hours. All you have to do is brush over the area you want to delete, click "Remove," and the object will disappear in mere seconds. The best part is that you don't need to be a professional editor, or even have a lot of spare time, to pull it off.
Whether it's background clutter, unwanted text, or a logo, there are instances when you need to polish up an image — and fast. Removing objects from photos is super easy with PicsArt's Remove tool. In just a few taps, you can get rid of anything or anyone getting in the way of your beautiful image. The last thing you want is for the world to see a disheveled backdrop in an otherwise stunning shot. That's when the Remove tool comes into play and saves the day. Easily remove objects, like bottles, and dirty dishes and power lines and buildings, that could tarnish a squeaky clean image.
There are also times when you need to remove an ex boyfriend or girlfriend (or just anyone who you don't want in your shot) from your photos. Sometimes strangers standing in the background of your photo can really ruin the aesthetic. Photobombing is yet another reason to use the Remove tool to your advantage. If you still want to preserve those pictures, that's when the Remove tool becomes your go-to. These things are out of your control, but with this tool at your fingertips, you can get rid of them in a snap — and a few taps.
Change Background Tool
The next tool to consider when wanting to polish up your social images is the PicsArt's Change Background tool. While the Remove tool gets rid of objects deleting them, the Change Background tool layers on a whole new backdrop to any of your pictures. This is a great option if you want your photo to have more of a lighthearted, less serious tone. You can choose from preset textures and prints, every color in the rainbow, or you can even add your own image! Want to make it look like you're at the beach instead of your bedroom? Not a problem! Want to change the background of your profile pic? Do it with PicsArt's Change Background tool. Want to add donuts or unicorns or cactus or cats or any other cute image to your selfies? Why not! As long as you have a photo of it, you can get it done. Or, for something a little more subtle, you can go the route of just changing the color of your backdrop. You can even go the extra step to give the color you love a gradient look. Basically, you can give any of your photos a way more exciting backdrop than reality. Once you post, it's sure to elicit lots of comments and adoration.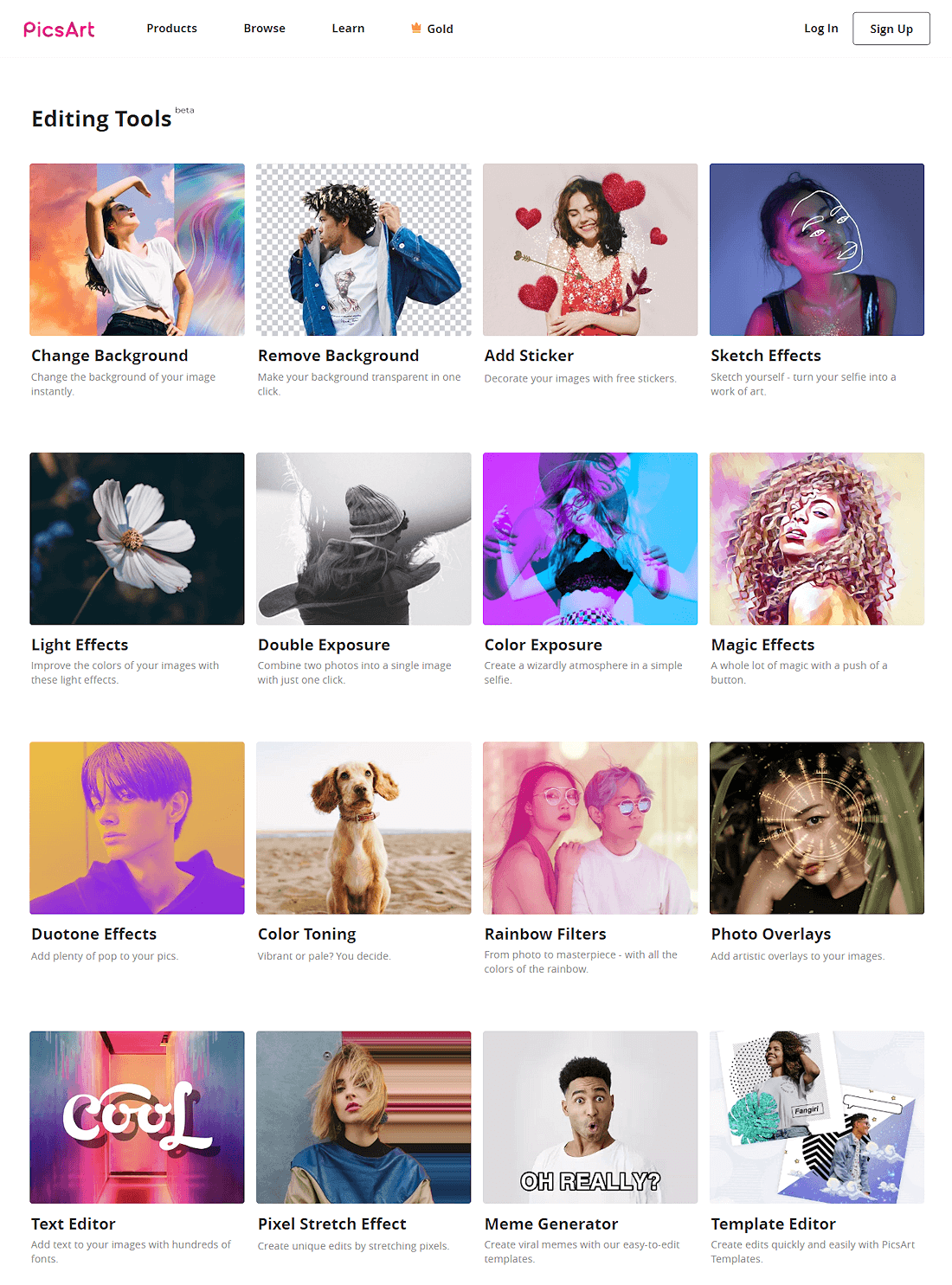 Meme Generator
And last but not least, show off your funny bone with PicsArt's Meme Generator. You know you have some funny meme ideas you've been dying to share with your friends. Now you can do it! There are plenty of customizable Meme templates for an easy way to get in on the trending and popular memes craze. Just click on the #memes hashtag from the Templates page. Or you can create your own memes from scratch with the easy-to-use Meme Maker.
Interacting with funny memes is such a nice way to de-stress after a long day. One hilarious meme photo that speaks to your humor or current mood can put a smile on your face, or even better, make you crack up for minutes and completely alter your state of mind. And with a long list of memes available, there are so many topics to explore, like politics, celebrity, animals, current events, and more. It's one thing to laugh at others' memes, but it's another world when you start creating trending memes for yourself. It takes your creativity to a whole new level and results in social media gaining some pretty hilarious new memes.
If you've been thinking about getting in on the game of creating the most popular memes online (that can potentially go viral), PicsArt's Meme Generator is a good place to start. It doesn't take much time or effort to make a comical meme that will make your friends and fans laugh out loud. With the easy-to-use meme templates, you can replace the original text or photo — or both — to make the meme completely your own. You can also use blank meme templates. Another way to go is to create your own meme from scratch with the Meme Maker. Both are a quick and simple way to show off your personality and joyful side.
With meme templates online, you can create memes for many purposes. You can use memes to inject some lightheartedness to your business or brand. This will express to your customers, clients, and fans that your company has an amusing personality and isn't afraid to show it off. Especially when it comes to your social channels, it'll garner all the "Likes." You can also use meme templates to make personal memes to prank your friends, create fun birthday messages, or to just show off your funny bone. So the next time you come up with a really funny joke or statement that you want to share with the world, just rush to PicsArt's Meme templates and start meme-ing away. It'll only take a few minutes and the result will be hilarious.
---
About the Author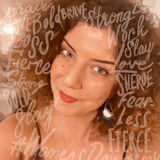 Melody Nazarian is a senior copywriter at PicsArt and considers herself a passionate wordsmith. She got her start as a blogger for popular blog network, POPSUGAR, and has written for major companies like GUESS Jeans, Paige Denim, Brandless, and Wagstaff Worldwide. Her favorite tools on PicsArt are Dispersion (it adds instant edge) and Magic (the transformation never ceases to amaze). She lives in Los Angeles and enjoys coffee, improv, dancing, and meeting new people.
Get notified about our new posts
By submitting this form I accept the
Privacy Policy
and I agree to receive blog-related information from Super Monitoring.