Automatically schedule Instagram posts with Grum
You do it, I do it, we all do it; posting status updates, random ramblings, articles and blogs on Instagram. While some of us like to sift through other people's activity more than post something of our own, for most of us, being constantly connected to the world using the social media platform that has almost beaten Facebook is more of a daily routine. But who takes care of our daily posting habits when we're otherwise occupied? Or what if we use Instagram for business purposes, online marketing in particular, and need to post pre-drafted material from time to time?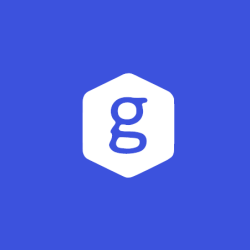 What we're trying to highlight here is the need for scheduling Instagram posts. Whether you're promoting your brand, creating hype for your upcoming book, capturing audience for your online content, or simply cool, Instagram is where you'll find all the action. And with automatically scheduled Instagram posts, you can make sure you don't miss out on any opportunity at any time.
Looking for a great tool that can help you schedule your Instagram posts? Try Grum.
Grum – the easy auto-poster for Instagram
Who says you have to pause your Instagram posting activity when you're travelling or spending time with family? Schedule your posts and stay connected even when away, with Grum. Grum is an online service that lets you schedule and post content as per day and time from any of your Instagram accounts. Through a fairly straightforward system and design which you can use from any computer or any location, this PC / Mac based tool lets you free up some of your time while not having to worry about missing any deadlines.
If you're wondering what's so unique about Grum given that there are probably a dozen apps out there doing the same thing, here's what sets it apart – generally, most Instagram scheduling apps require you to confirm posts before they go live. These apps create posts and push them to your device from where you can hit "publish". In a setting where users are looking for apps that allow them to "set and forget", this doesn't really hit the right chords. But with the incredibly simple Grum, automatically scheduling Instagram posts without the need to re-confirm the posts is a huge plus.
Some cool features embedded within Grum are:
It allows both photo and video posting
It lets you publish and schedule photos on multiple Instagram accounts simultaneously
It allows you to schedule multiple Instagram posts at once
It makes posting to Instagram from desktop a reality
It doesn't store your password so you can always be sure your accounts are protected
It uses virtual android emulators to do the posting on behalf of users
It comes with an extremely user friendly UI and is quite affordable
Needless to say, home as well as professional Instagram users can derive a lot of benefits using Grum.
When travelling, Grum helps you to not disappear to your viewers
Businesses utilizing multiple social media platforms can schedule their Instagram activity and focus on other tasks
For Social Media Managers, Grum can be like a genie in a bottle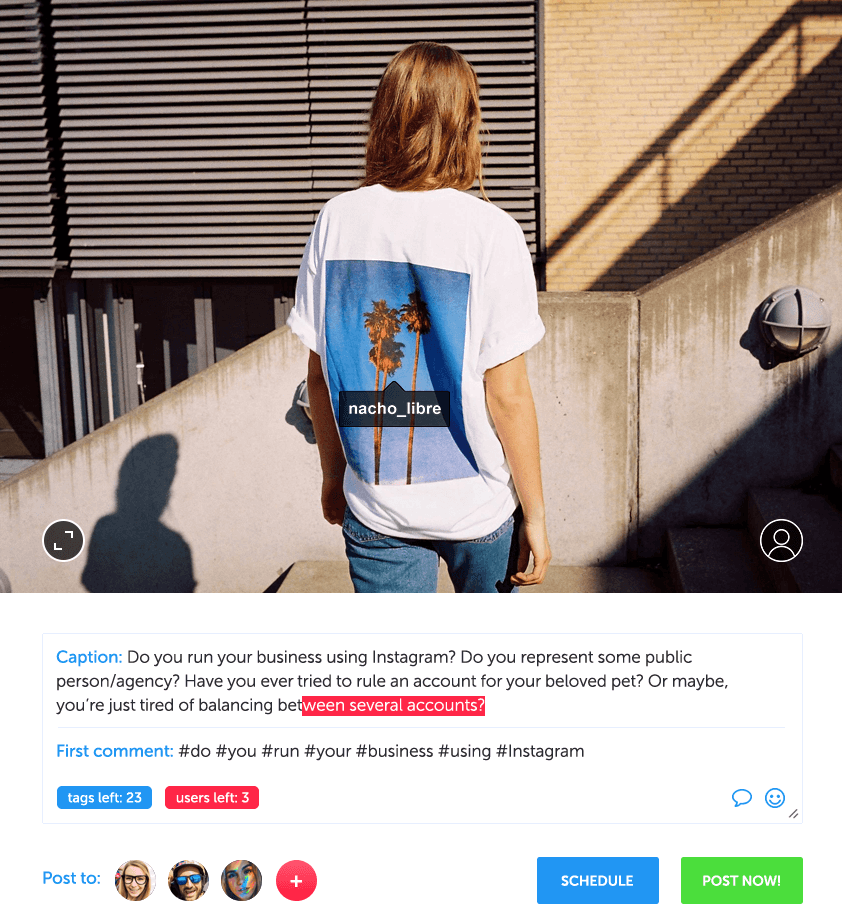 How does it work?
Follow these steps:
Visit the tool's website (grum.co) and hit the big green button that says "Get Started Now".
A quick sign-up later you'll land up at the dashboard screen where you'll see the following:

A drop-down on the top left with your account details and a plus sign indicating that you can add more than one account
A tabbed pane to the right with the options "Timeline" and "Scheduled" (Timeline is a summarized version of what all you've already posted on Instagram using Grum and Scheduled is a visual representation of how your feed will look when you go live)
A big plus sign below this top frame using which you can add media which you wish to schedule for posting to Instagram

Click on the big plus sign for adding media or simply drag the photo you wish to schedule for uploading
Set the caption and emojis you wish to append to the image
A unique feature of Grum is its "first comment" feature. Using this you can automatically add the first comment to your post which is a great way to add up to 30 hash-tags to increase exposure without stuffing the caption area. Add the first comment.
Pick if you wish to post the image instantly or schedule it. Pick the date and time for posting if selecting "Schedule"
That's it, you're done! In addition to this basic scheduling operation, you can use Grum to quickly access your previous posts by simply clicking on them from the timeline instead of having to scroll through your entire timeline to search for a particular post like Facebook.
The pros are many but are there any catches?
While the features and affordable pricing are alluring, there are a few minor catches with Grum.
It doesn't have embedded analytics functionality to track post popularity
Its design can be described as minimalistic at best
There are similar tools like OnlyPult out there which include more features at a slightly higher price
The easiest way to schedule Instagram posts from your desktop – Try grum.co via @supermonitoring
Verdict
Grum deserves at least a try. It comes with a risk-free demo version which you can use to get an idea of how useful it would be for you. If you like it, well, there's nothing stopping you.
Get notified about our new posts
By submitting this form I accept the
Privacy Policy
and I agree to receive blog-related information from Super Monitoring.