All your business data on one dashboard: Fokus
Fokus has been shut down in 2018.
Life has become hectic and data has become priority for any one and every one, synchronized data and compiled data analysis has become the major focus of any organization. The constant addition of new and pertinent information coming online every second it is very easy to go into information overload. The true key is to be able to find the important knowledge, discover resources and sites both in the visible and invisible World Wide Web. What if a single analytical engineering tool could solve all that within a series of a few clicks? That would turn a week's work into a few minutes of simple and easy browsing. A tool dedicated to the latest and most competent resources for data discovery and management available over the Internet. Isn't that magical, yes it is data magic that you can experience at www.getfokus.com.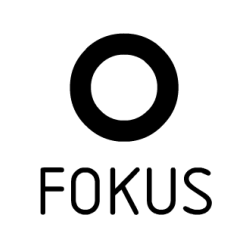 What it is?
A site that helps you gather all the available data about you, your customers, your fans, voters or competitors by compiling information from your website social media, via internet monitoring, CRM application or any software or device which has an API and making it easily available at a single platform. Fokus efficiently monitors and can process data to simplify it if necessary and required by you.
Fokus is created with the ideology to find data, localize problems and generate solutions to give you full real time perspective and help you save time and money. The days of self-analysis and data measurement will surely be gone with the introduction of such sites as it's highly equipped to analyze a problem, threats in the process and suggest you the required respective solution. It projects aims to develop and extend a range of demographics providing integrated data solutions analyzing all available data connections for the reuse and management of knowledge.
The system is so intrinsically developed that you don't have to remind yourself to check or maintain the data flow, Fokus allows you to set alarm notifications and Fokus will update you accordingly. Fokus specializes in being with you like a heartbeat it will always know what is going on in your business, company, organization and inform you via notifications.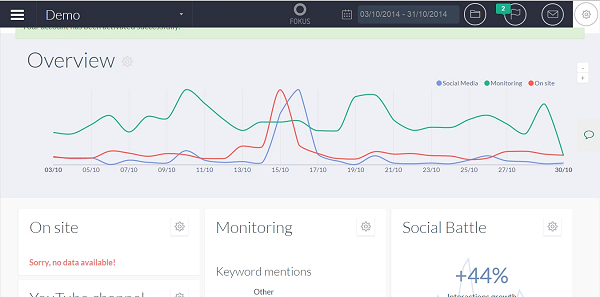 How it helps to build Image
The largest pool of information and publicity today is transferred and shared via social Medias. Fokus acts as an effective way to: marketing, PR, and Image building. Fokus can help you to detect and eliminate issues connected to hosting, blog or software, positioning, PR crises by constantly measuring and analyzing what your fans say about your organizations, what social media platforms they use to publish their reviews and how does online marketing really impact your sales.
Focus also provides you a facility to control the data flow of multiple social platforms and use the combined information to get the desired demographic required by you. For. E.g. If you need a compiled demographic of all the places you have visited for meetings, Fokus shall gather information from your Facebook posts, your Google maps your work calendar and gives you exactly what you need in text or a pictograph.
The Interface
This search engine will help you find images, connections, demographics, statistics, all data concerning your addressing subject or goal and more that is free to share or build upon within minimum efforts. You can easily set notifications and make a well-rounded search of particular attributes with a single click. The tool expresses in a form that is logically precise, humanly readable, and computationally tractable. With their direct mapping to language, conceptual graphs serve as an intermediate language for translating computer-oriented formalisms to and from natural languages. With their graphic representation, they serve as a readable, but formal design and specification language that can be presented in meetings and can be utilized for professional use benefitting a variety of projects for information retrieval, database design, expert systems, and natural language processing etc.
Fokus saves us time as users, enhances communication with fans and creates visually stunning reports in an instant. This feature allows you to have your hosting under full control – whenever your website goes down you receive an e-mail or a SMS notification. Allows you to follow your brand to every corner of the Internet. Discover what who, where, when and how writes about you, and optimize your business.
Based on the collected data Fokus prepares hints, that will help you easily improve your business. Just by a few clicks, you'll create your own dashboard that will show the data that is most crucial for your business.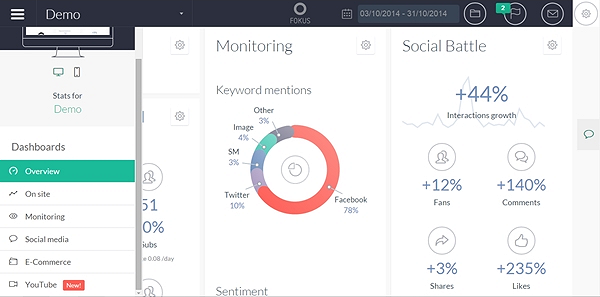 Utilization
The site is of use to multiple professional careers and organizations. Useful in collaborating a lot of work from various clients in your agency. Its ability to create reports by synthesizing information from multiple sources. You just need to mention which channels you need to create such a report from and you will create it in an instant with an aesthetic touch.
Focus helps you to locate the right branding and web visibility for your clients. You can show them the right channels and media they should advertise in. With Fokus you can discover new websites and communities where your client and their brand should be.
Fokus is featured to easily analyze and show you the "bottlenecks" in your organizations process by analyzing every problem to its core details let it be the network connection of your server provider or simply the malfunctioning of your data system. It helps grow business in today's world where time is money. Thanks to Fokus you will find out what to change and improve in order to earn more.
There are a million websites, landing pages, channels in social media. Fokus helps you organize it and according to personal or organizational use. Fokus will improve the process of managing multiple websites, landing pages, campaigns and collaboration with external agencies. For companies that want to have their own tool under their brand we recommend Fokus in the white label model.
For a better and well maintained SEO and data management direct your focus on www.getfokus.com/ @getfokuscomvia @supermonitoring
Above all Fokus is extremely user friendly- you can freely change it, form it, and connect new mechanisms and services to it. We are able to connect and start analyzing any system, service or device that has an API.
For a better and well maintained data management system direct your focus on Fokus.com now!
Get notified about our new posts
By submitting this form I accept the
Privacy Policy
and I agree to receive blog-related information from Super Monitoring.