AI Image Enlarger – Upscale small image to wallpaper
Wallpaper is no longer an image that covers your computer's desktop, it contains more meanings now. It is a great way to personalize your computer, especially for those who staring at the computer all day for working or studying. A boring wallpaper that comes with the system could make your day boring and even longer. Although there are many pre-made wallpapers on the internet, some people still set the wallpaper as photos of their family or friends or a beautiful landscape, etc. Another kind is to set the wallpaper as pictures download from the internet. However, not all downloaded images are suitable in size. It is important to know how to upscale small images to wallpaper properly.
This article will give you a clear guideline on how to design desktop wallpaper and upscale small image without losing quality.
Check your screen settings
It is necessary to check your screen settings before editing the new wallpaper. The last thing you want to see is your wallpaper does not fit in the screen's aspect ratio. Your wallpaper image will be sketched to a weird version. You may wonder what aspect ratio is, the aspect ratio of a rectangle is the ratio between width and height. The most common are 4:3, 16:9, and 16:10. So make sure you check that first.
Secondly, check the display resolution of your screen. Make sure your wallpaper's resolution meets the screen display resolution. Otherwise, your image will be blurred and fuzzy.
Computer novice? Here are the steps of how to check your screen display resolution:
Right-click on the desktop and select 'Display Settings'
Click 'Advanced display settings'
Under 'Resolution', you will see the current screen resolution. You should stay on any item labeled 'Recommended', but you can change it to any other resolution as needed.
Next, divide the width over the height and you will get the aspect ratio. If you need to know more details, you can read this post, it is the official tutorial article.
Ensure you check the screen settings before doing anything. These are the basic settings of your wallpaper.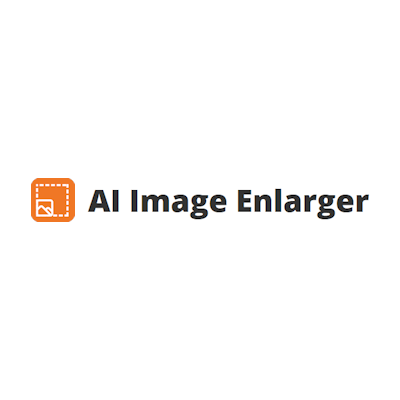 Enlarge the image – AI Image Enlarger
It is important to make sure the quality of your wallpaper is good enough when zooming in. Otherwise, you will get a big but blurred wallpaper just like this: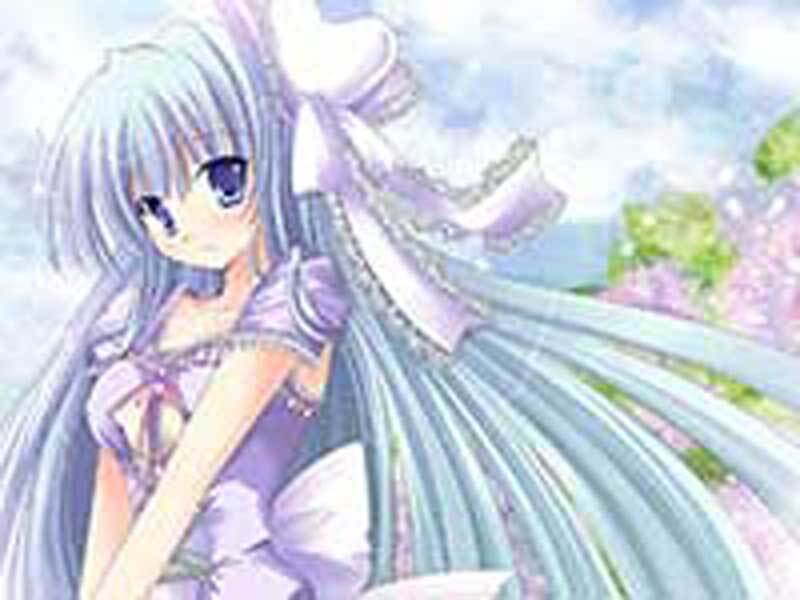 The image above shows the most common consequence when you set an image as wallpaper without enhancing it first. The reason to this situation is that the picture file is does not match the size of your screen. Usually, the image you downloaded or photos you took by phone or camera is not big enough to fill in the desktop screen, the system will stretch it automatically. Then it becomes blurry.
Fortunately, there are many image upscaler tools on the market. Image upscaler tool helps you enlarge the image to a bigger size to fit in your screen. AI Image Enlarger is one of the most popular and best image upscaling tools.
What is AI Image Enlarger?
AI Image Enlarger is an AI-based image upscaling software. It is powered by deep machine learning and advanced AI algorithms to analyze the resolutions and upscales your photos and images you download from internet. AI Image Enlarger does not only to increase the image's size, also improve the image's quality. All the outcomes are with high-resolution. With these strong and powerful functions, users are able to have a high-resolution wallpaper without any blurry and fuzzy.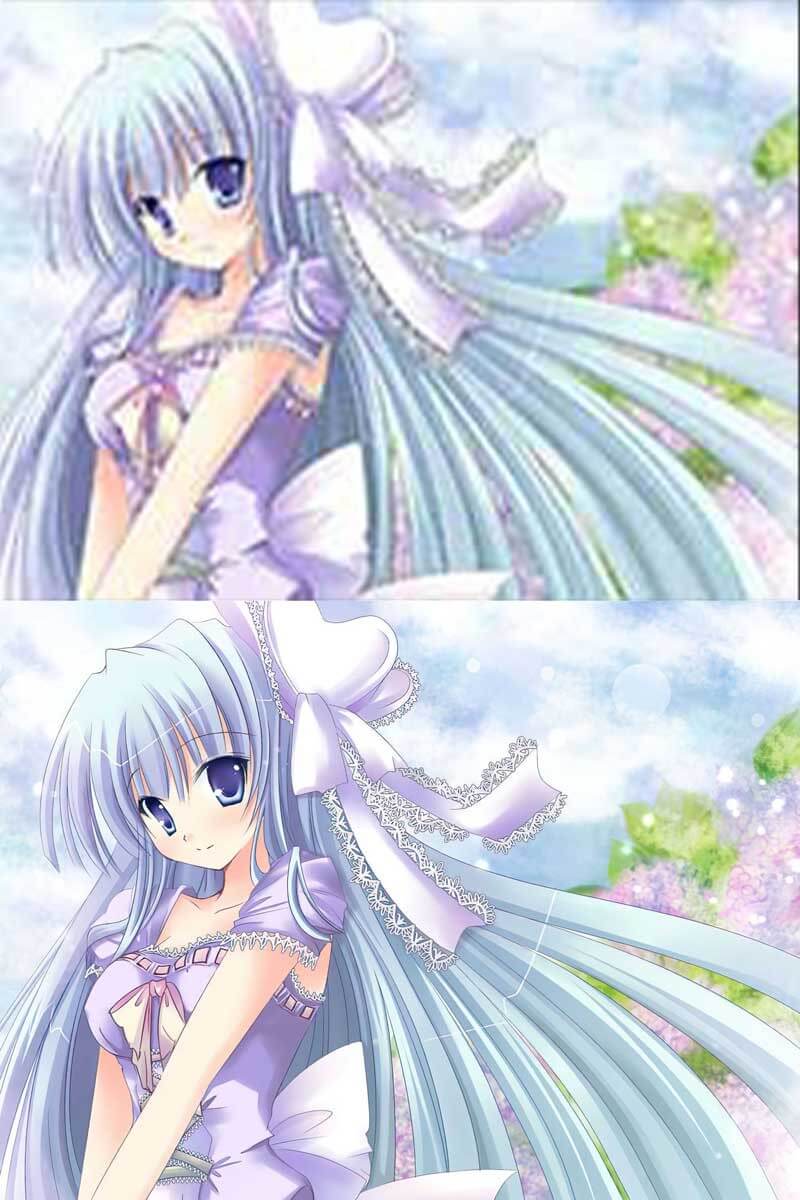 Many people will think of using Photoshop to enhance images. No doubt that Photoshop is a professional image editing software. However, Photoshop is too difficult for unprofessional image editors. It needs too much professional knowledge and skills, also, it takes a long time to finish the work. In this case, Photoshop is not the best choice for you. AI Image Enlarger is heaven for ordinary users and it only takes less than a minute to get the result.
How to use AI Image Enlarger?
AI Image Enlarger is a fully automatic software, the only thing you need to do is upload the image you want to upscale and then download the output. Here are the steps to use it:
Go to the website of AI Image Enlarger
Upload the image you want to enlarge
Choose the ratio you need
Click 'Start'
Wait a few seconds
Download the final image
Pricing
AI Image Enlarger has an online version and a mobile app.
Online
FREE for basic version: 4x max ratio, no batch process
$14.99 monthly for premium version: 2x/4x/8x max ratios, 10 images batch process
$39.99 monthly for pro version: 2x/4x/8x max ratios, 20 images batch process
App
FREE for basic version: 4x max ratio, 1200px file size limitation
$17.99 for pro version: 2x/4x/8x max ratio, save the last 10 task ID, 2000px file size limitation
Privacy
The privacy should be the last thing you need to worry about. All images you uploaded on the AI Image Enlarger will be deleted after 24 hours. No one can access your information without your permission. AI Image Enlarger is a 100% safe software and app, your privacy is the first thing we care about.
Resize the image
Here we are, the last step of editing wallpaper-resize the image to fit in the screen. If the image is the same aspect ratio as your screen settings, then there is nothing to worry about, just by a couple clicks in 'Setting', your wallpaper's work is finished.
However, not all images can match the screen aspect ratio exactly. Therefore, you need to resize the image. Don't think this is a hard work, Photoshop could help you finish this within minutes. As mentioned, Photoshop is a powerful and professional image editing tool, with fully featured tools that meet all requirements perfectly. Although Photoshop is a professional software, the resizing function is quite easy to handle.
Here are the steps to use it:
Open Photoshop, go to 'File', click 'Open', select the image you want to resize.
Go to 'Image', click 'Image Size'
The image size dialog box will appear
Change the pixel dimensions as the screen resolution
Click 'OK' to save the changes
If you need more help, read is the official tutorial article from Adobe.
However, if you only need the resizing function and think Photoshop is excessively professional. There are many alternative tools to resize the image, some of them are even easier to use and more user friendly for beginners. You can choose which tool to use to meet what you need. After all, Photoshop is not a free software, and it takes up a lot of space.
Conclusion
A desktop wallpaper is not only a meaningless image now, it represents the personality, hobbies, etc. A suitable wallpaper could relax and comfort you, makes you more efficient. Converting image to wallpaper is no longer a hard task if you follow the instructions and with the help of the useful tools. If you like to change wallpaper frequently, this article definitely helps you a lot. Now you can change your wallpaper anytime you want without any restrictions.
---
About the Author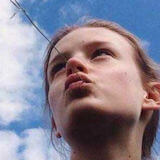 Beryl Jiang – a freelancer. Addict to image editing. Fan to AI technology. Anime lover. Like to write reviews of image editing programs/apps.
Get notified about our new posts
By submitting this form I accept the
Privacy Policy
and I agree to receive blog-related information from Super Monitoring.