13 Marketplaces to Sell or Buy a Website or a SaaS Business
Web design is creative and time-consuming at the same time. But sometimes, selling a design, a template, or a ready to use website can get challenging.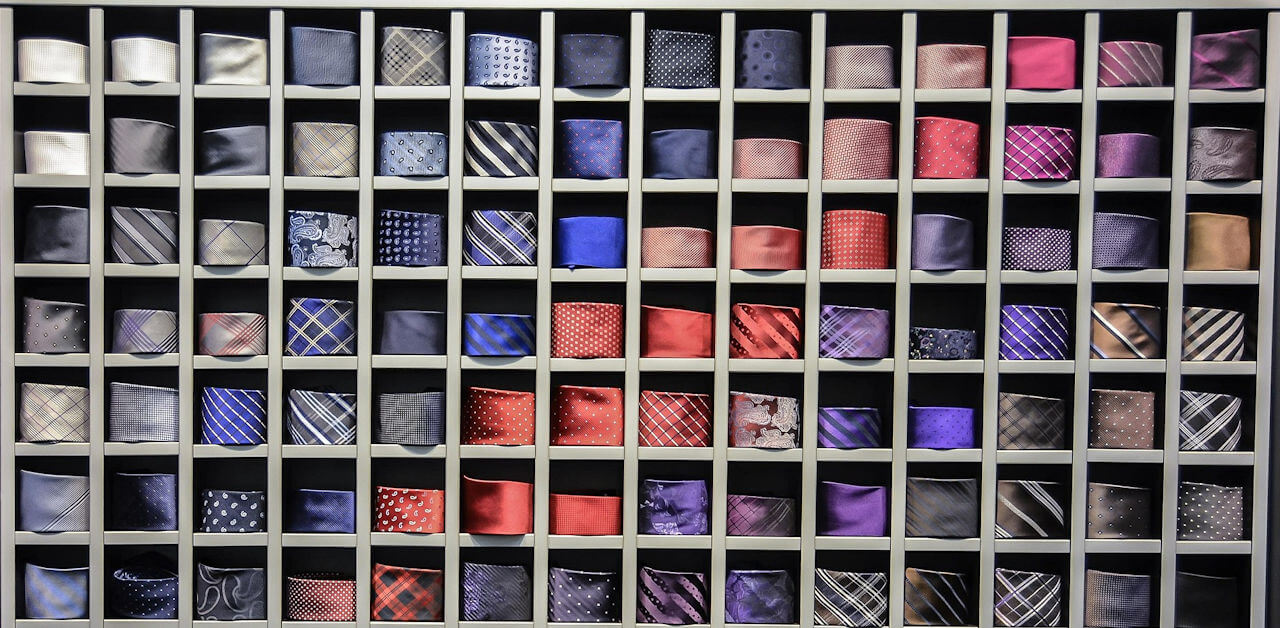 It might not prove to be as much of a revenue generator as one would like, and there could be several reasons for it. For one, the justified asking price might get slightly high due to the scale of investment and time involved, and thus, buyers might move to other vendors. Secondly, some buyers might not be interested in purchasing ready to use websites, and look for customized designs instead. As such, as a web designer, reaping the rewards from a project might take a lot of time.
Where to sell or buy a website or a SaaS business?
Thankfully, online marketplaces have evolved significantly in the recent years, and there are specialized platforms that allow you to list websites, blogs, and SaaS products for sale. If you're a web designer, you might already be aware of some of these avenues, but we bet you'll find something new in this list as well.
Join us as we discuss a few online platforms that allow you to sell or buy websites and SaaS businesses.
Marketplaces specialized in digital assets
1. Flippa
Flippa is a popular online marketplace that allows you to sell and buy websites, domains, blogs, and several other types of digital assets. Website designers and developers can list their creations on the platform and reach more than 300,000 buyers globally. Web traffic stats mention that more than 1.1 million websites have been sold on Flippa in the last 6 months.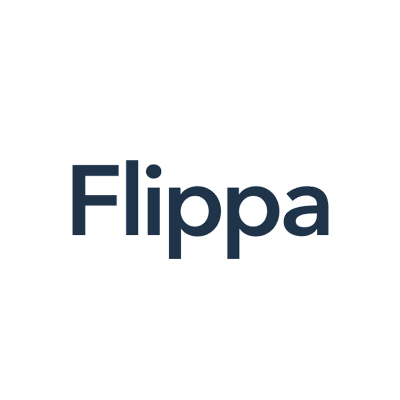 How it works
Using Flippa is quite easy. All you have to do is register and list your website for sale. Flippa offers a free valuation for your SaaS product that ensures the best price for your creativity. You have complete control over the sale process. The platform helps you find and meet buyers and negotiate 1:1. If both parties agree on a certain price, the sale is completed.
Highlights
Well-defined categories
Allows easy sale of digital assets
Free valuation
Allows you to hire a broker for the sale
2. Empire Flippers
Another popular online platform, Empire Flippers founded in 2013, and has already sold $193,190,415 worth of digital assets till date. The platform boasts of a 90% success rate, and we're sure that it's exciting news for website developers waiting to turn their passion into business.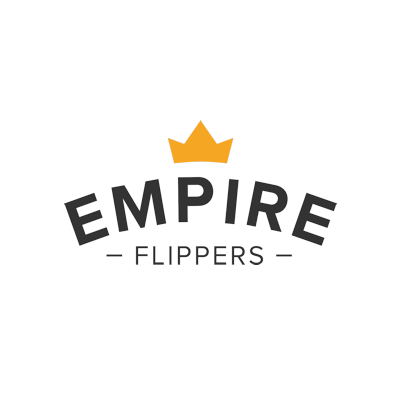 How it works
You need to register with the platform to be able to sell your digital assets. Experts at Empire Flippers understand how difficult it can be for the seller to close a deal after finding an interested buyer. Thus, they work to make the sale process smooth for both parties. The marketplace offers a free valuation of your digital asset and once it's completed, the listing goes live.
Highlights
Different business niches make listings simple and make search easy
Free valuation
Guidance to complete the sale process
Best possible price for your digital asset
3. Quiet Light
Quiet Light is an emerging platform that does away with the complexities in buying and selling online businesses. This online marketplace specializes in SaaS, e-commerce, online-based businesses, and content-based sites.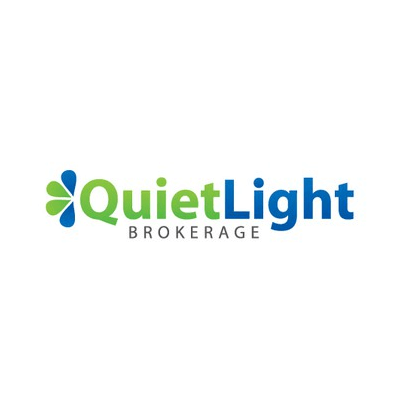 How it works
Quiet Light takes a simple approach to the selling of websites. The platform doesn't require you to register or create an account. All you need to do is enter your personal information, the name of the website, and the website address. The platform offers a free valuation of your website and there's no pressure to sell as quickly as possible.
Highlights
Registration not required
Free valuation
No pressure to sell website
4. Exchange
Owned by Shopify, Exchange is a trusted marketplace to buy and sell Shopify stores. Shopify is known to have 1,000,000 stores around the world, and hence their team has good experience of buying and selling stores that can prove very helpful to you. But there's a catch! Exchange supports buying and selling of Shopify stores only. If you're looking to sell other e-commerce solutions, you need to look elsewhere.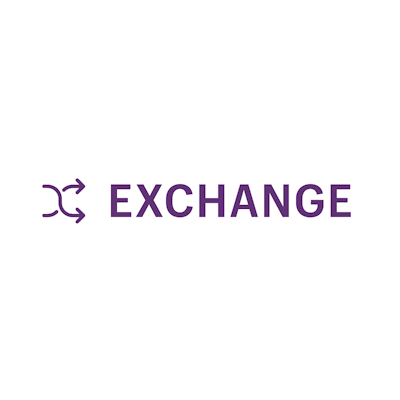 How it works
Exchange is easy to use and you can list your Shopify store in any category that describes your business. The platform offers a buyer's guide and help center to provide assistance with selling and buying. You need to sign up on the platform to list your store for sale, and the listing can be public or private. You can even create a site listing through which interested buyers can contact you.
Highlights
Good platform to buy Shopify stores
Dedicated help-center
Option of public or private listing for your Shopify store
5. SideProjectors
This platform (which has a rather unusual looking website) is ideal to buy or sell SaaS businesses, e-commerce/dropship stores, websites, blogs, desktop apps, mobile apps, and several other digital assets. It's useful for entrepreneurs looking for co-founders as well.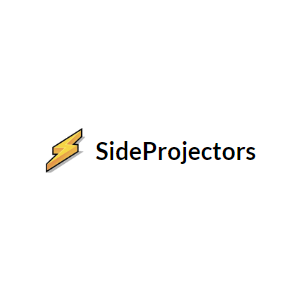 How it works
SideProjectors has simple navigation with intelligent filters. Submitting a project is very easy, and buyers are known to prefer this platform since it allows searching for digital projects according to submission date, tools, programming languages used, and other preference parameters.
Highlights
Support buying and selling of a wide range of digital real estate
Smart filters
Help find sponsor/co-founder for project
6. Transferslot
This portal has a no-frill design that's simple and highly functional at the same time. You might get a feeling it's slightly more inclined towards sellers, but that's not completely true. Transferslot makes it easy for website developers and designers to list their creative work up for sale.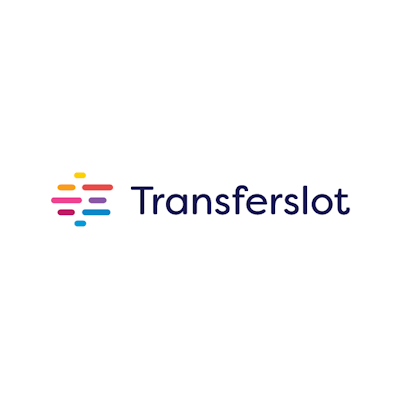 How it works
Selling a project through Transferslot is relatively easy. Just fill up the basic details and the information about your project along with a summary. Thereafter, your project is listed for sale. The platform also facilitates the buying of websites. It allows the buyer to specify a budget and search for affordable projects accordingly.
Highlights
Easy listing of projects
Simple and easy to use website
Price filter to search for affordable projects
7. IndieMaker
This is a community marketplace with more than 13,781 members. IndieMaker allows you to sell online businesses, unused domains, and side projects. The platform also has a community forum that can be used to collect thoughts and feedback of members on your digital projects.
How it works
IndieMaker allows you to list your project for free and promotes it to community members. The platform provides you with several features to interact with buyers but you need to pay for these features to access them. It also offers you the option of promoting your listings, and that gives your project a space in the highlighted section.
Highlights
Community forum helps you get feedback on projects
Option of promotional listings
Smart search options that allow you to check for a wide variety of digital projects.
8. MicroAcquire
Unlike other online marketplaces, MicroAcquire specializes in connecting startup sellers and buyers anonymously. Since a startup owner can get hundreds of data requests, the platform offers an option to sellers to respond to selected data requests and pursue the conversions.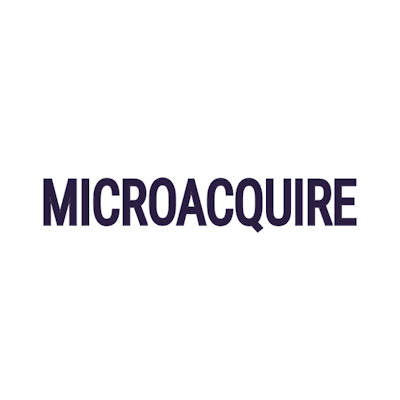 How it works
MicroAcquire has dedicated sections for buyers and sellers. You need to register to use the platform. It offers premium listing services to access SaaS or e-commerce companies before other users. It also offers valuable content to startups to build their business. The resource list includes videos, guides, articles, and blog posts. The SaaS value calculator is easy to use. All you have to do is enter the required information and the calculator lists the best price you can get for your digital asset.
Highlights
Easy to use SaaS valuation calculator
Separate section for buyers and sellers
Premium listing services available
9. Motion Invest
This is a great platform to buy and sell relatively new websites. One good thing about Motion Invest is that the platform isn't a website broker, and that saves you from shady listings and fees. The platform is seen as a portfolio of websites owned by experts. It's not a middleman that connects buyers with sellers.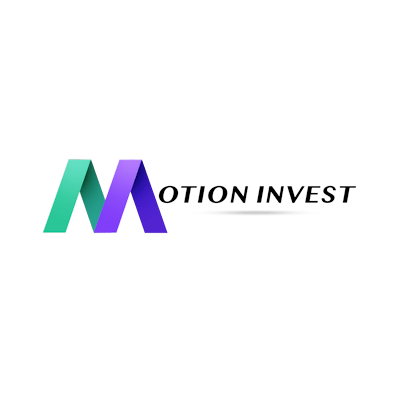 How it works
Motion Invest has an easy to use interface. Here you will find websites that are already earning a good income. The platform list details of the website available for sale. These usually include visitors per month, revenue per month, and domain authority ranking. Like other online platforms, Motion Invest also offers free evaluation. You need to sign up to use the services offered by the platform.
Highlight
Easy to use interface
Details of the website including its revenue per month
Free evaluation
10. Flipping Websites
Unlike other website selling platforms, Flipping Websites isn't an online marketplace to sell and buy websites. Instead, it's a private Facebook group with more than 11,200 members. It doesn't offer any site valuation or listing option, but buyers and sellers can connect through it directly to strike deals.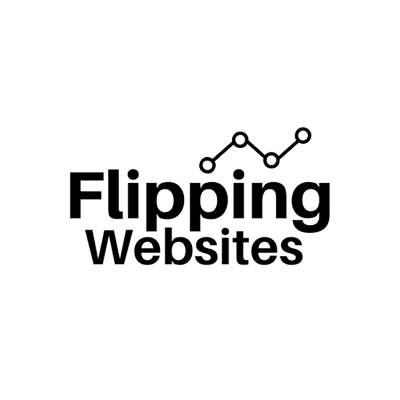 How it works
Flipping Websites is a private group that allows anyone with similar interests to join. It is a good place to connect with like-minded people or users who share the same passion. You need to join the group to participate in their discussions since it isn't public and people who aren't registered can't view the posts.
Highlights
Group of like-minded people who share similar passions
Anyone can view this group on Facebook
Only members can view other member posts
11. Duuce
Duuce is different from other online platforms in this list. It's not a platform to buy or sell websites. It only allows you to buy or sell a newsletter. Around 800+ people are already subscribed to Duuce, and it's a good platform to network with people in the industry.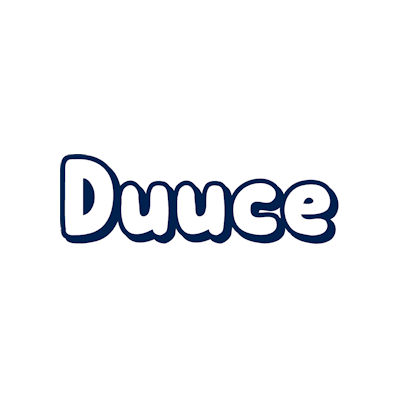 How it works
Ducce is perfect for content writers and web designers creating newsletters. It offers a free newsletter valuation tool that allows you to sell newsletters to prospective clients. The platform has well-defined categories to help buyers find newsletters related to their business niche with great ease, and it offers free, premium, and freemium newsletters.
Highlights
Free and premium newsletter options
Well-defined newsletter category
Free newsletter valuation tool
General market places to sell and buy businesses
In addition to the abovementioned platforms that are dedicated to buying and selling websites and SaaS businesses, several other general marketplaces also have categories to make website buying and selling possible. These general marketplaces have a high number of daily visitors and it can be beneficial for you to use these marketplaces to list your SaaS products for sale.
Let's take a look at a few such marketplaces.
12. BizBuySell
BizBuySell is a popular online marketplace to sell and buy any type of business or franchise (including websites). Founded in 1996, the marketplace was initially meant to only list commercial real estate. But as the years passed by, it has become one of the most popular online marketplaces to buy and sell businesses of any size and type.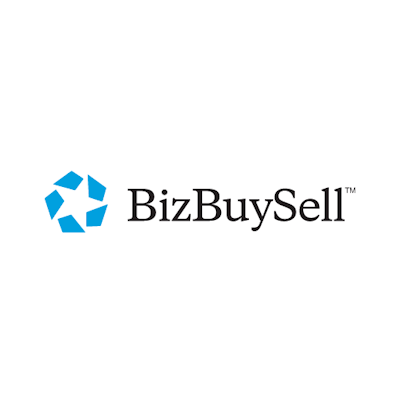 How it works
The site has a simple interface and is very easy to use. You have to register to buy or sell on the platform. It offers smart filters that allow you to find businesses belonging to a specific industry segment. You can also search for business as per your budget. The marketplace also helps you find business available for sale at a specific location.
Highlights
Easy to use interface
Support buy and selling of most types of businesses
Smart filters
Well-defined business categories
13. Website Closers
This is also a marketplace to sell and buy businesses (SaaS or generic). The platform has two separate sections for buying and selling businesses. One unique feature of this marketplace is that you can earn a referral commission by referring a business.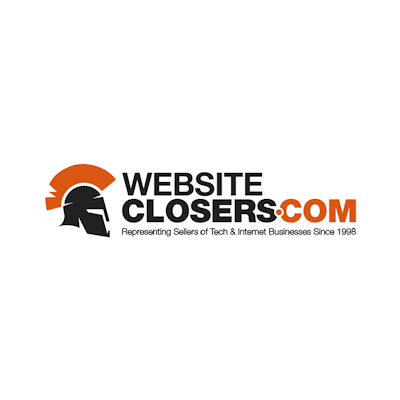 How it works
As the name suggests, Website Closers can be an ideal platform to sell your e-commerce business. Besides facilitating the buying and selling of websites, the platform also offers services like deal financing and M&A deal services. It doesn't offer direct registration, though. You have to fill an online form to formally submit your request to join the marketplace.
Highlights
An ideal platform to sell e-commerce businesses
Deal financing and M&A deal services
Separate sections for buying and selling websites
Wrapping Up
The web design market is crowded and there's fierce competition to make a mark. The marketplaces mentioned above can be good platforms to list your best SaaS products for sale. They can help web designers turn their passion into small businesses, which in turn can generate good income without diverting their focus away from creativity.
The article contains affiliate links.
Get notified about our new posts
By submitting this form I accept the
Privacy Policy
and I agree to receive blog-related information from Super Monitoring.