WhatFix or WalkMe: What's the Difference and Which One's Ideal for You?
Digital adoption platforms are crucial for your organization for several reasons. With these platforms, you can immediately start training your team during onboarding, provide resources even after onboarding is over, and get the most out of your app and achieve ROI sooner.
And among the many digital adoption platforms out there, What Fix and WalkMe are two of the most popular platforms. Hence, businesses always try to compare these two platforms in order to choose the right platform that will suit their needs.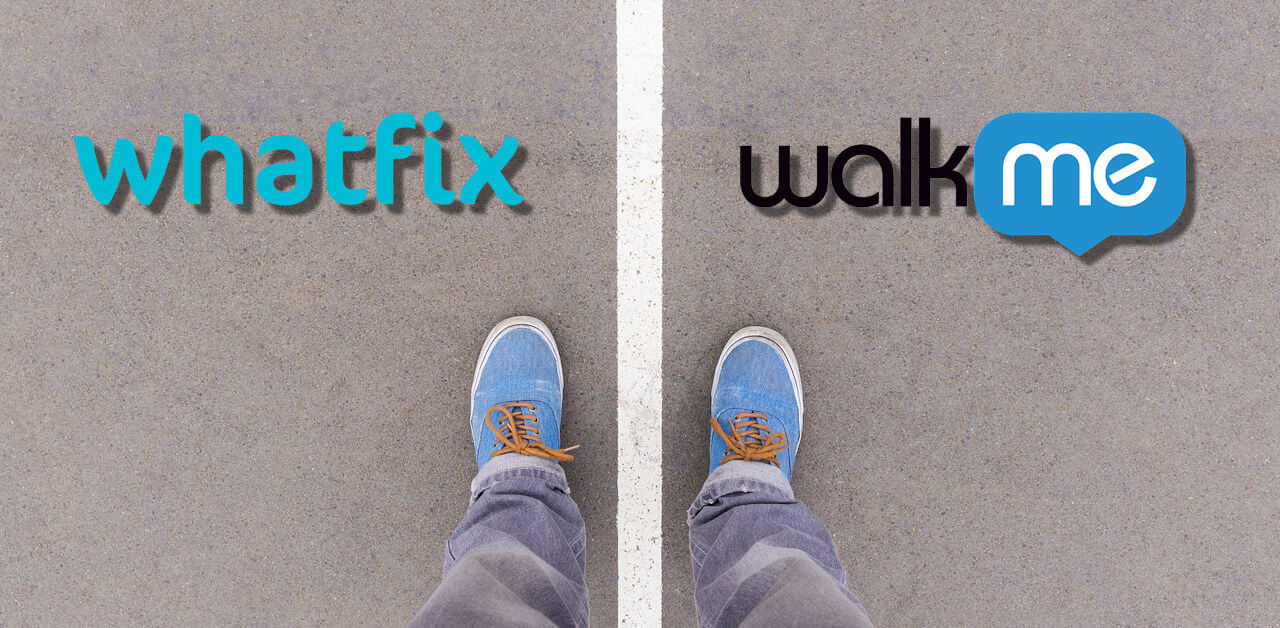 In this article, we will be focusing on the features and benefits of both the digital adoption platform companies and their differences so that you can decide which one is best for your business.
But first,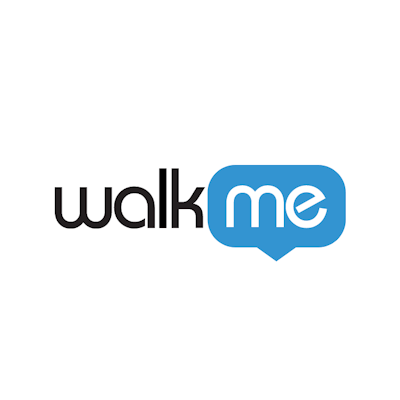 What is WalkMe?
WalkMe is a platform that helps site owners and app developers to easily create interactive on-screen walk-throughs. It also allows you to quickly and seamlessly complete even the most difficult tasks.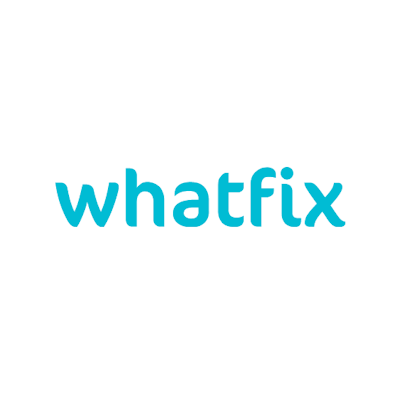 What is Whatfix?
Whatfix is a leading digital adoption platform that can aid companies to offer intuitive onboarding to users. It also provides effective training and support. Plus, the contextual and personalized in-app content that the platform's feature offers will increase user productivity and engagement.
Features of WalkMe
Some of the key features of WalkMe include:
Creating walk-throughs using WalkMe's advanced Editor with ease. You don't need to have any technical knowledge as the platform offers a simple point-and-click interface.
The platform supports all major browsers.
You can customize your welcome screen to welcome your users to your walk-thru.
Features of Whatfix
Whatfix provides the following key features:
Contextual and personalized in-app walkthroughs that guide users step-by-step in completing activities in an app.
Task lists for goal-based learning. It will give your users a nudge to complete tasks and assist them on their learning curve.
Whatfix analytics to view data users and usage for your content.
Why should you use WalkMe?
To begin the onboarding and training process
Each custom application in your organization is unique and complex, which your new users won't be able to understand or use. WalkMe's walkthroughs can help you to onboard and train employees on your specific apps. Users can be given guided support through each platform so that they understand how to use it right from the start correctly. It is a great platform when you are getting started with a new tool and want to guide your users via step-by-step training when they are onboard.
To support your IT team by externally sharing walkthroughs
WalkMe can lessen the workload of your support and IT team. It can offer step by step guidance and provide answers to frequently asked questions (FAQ's) on your site that the customers visit. When you provide answers to the queries your customers or prospects are looking for, they won't waste time searching for it, get stuck, or need a help ticket. It will give your IT and support team more time to work on projects, and they will spend less time replying to smaller questions.
Discover where blockages are happening with your customers and employees
WalkMe walkthroughs, when implemented on your external site or app, can help you track and analyze usage. You will come to know where your customers and employees are getting stuck on your app or the FAQs. Thus, you will be able to offer a better User Experience and identify loopholes in your support that you can fill with better training or product improvements.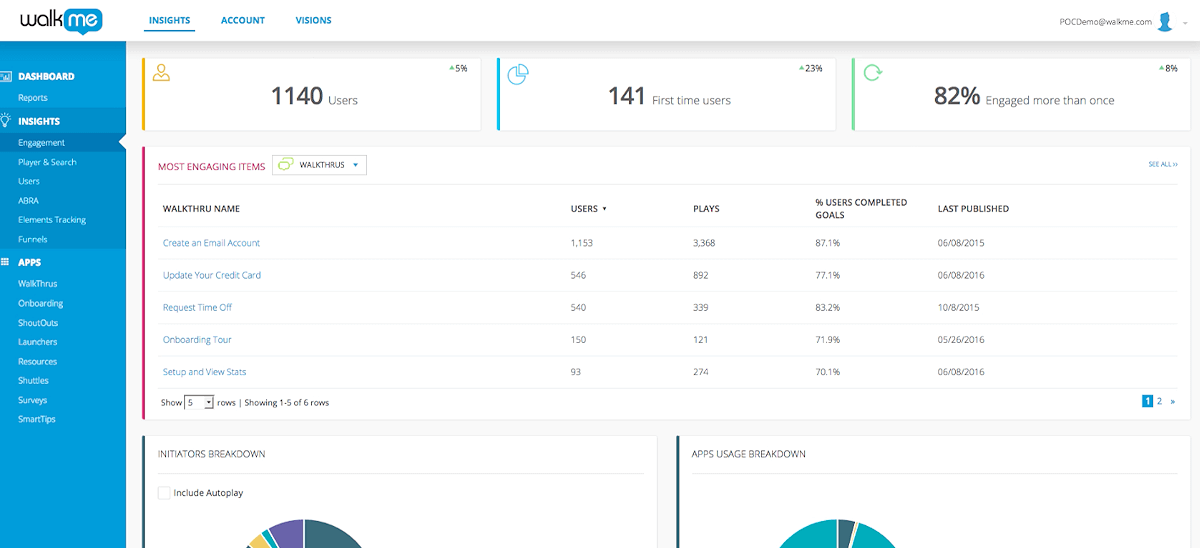 Why should you use Whatfix?
It is compatible with a wide range of platforms
Companies use more than thirty tools on average. And it is quite a task to keep track of all the tools and train employees on how to use them. Whatfix is compatible with a wide range of platforms, including Microsoft Dynamics, Salesforce, Oracle, Sharepoint, and so on. It makes it easier to train employees.
Integrations
Whatfix can integrate with current systems, apps, and tools you already have and help you understand the best methods to let employees implement the service. It can assimilate with your LMS system and track your users' progress and completion of LMS content and courses.
Create microlearning plans
Whatfix platform allows you to create microlearning plans for your users that are easy to follow. You can speed up the tools and processes that are in place. It will also help your users initially understand how to use the tools you have in place and see that workarounds do not happen because of inadequate training and offer a central information source. Besides, you can track the user's progress via the microlearning plans, so they are not getting stuck or have unanswered queries in the existing materials.
Cons of Whatfix
Some users may find it challenging to configure some features.
Cons of WalkMe
The workflow builder may feel a bit clumsy and less engaging.
It is a rather expensive platform.
Pricing
You will need to get a quote to know the pricing of both platforms. But users say WalkMe pricing starts at $2.40 per user/month while Whatfix pricing starts at $1,200 per annum.
In comparison, WalkMe is more expensive than Whatfix.
The main difference between Walkme and Whatfix
Though both Whatfix and WalkMe are digital adoption platforms and some features overlap, the main difference lies in the purpose of the design.
WalkMe uses AI, analytics, engagement, guidance, and automation to help users complete tasks seamlessly within any enterprise software, mobile app, or website.
Whatfix, on the other hand, is a platform designed to improve the performance of businesses. It can make the onboarding process simpler, improve support, and reduce the training effort.
WalkMe Vs. Whatfix: Which platform should you use?
The platform you decide to use will be primarily determined by your business goals.
If your company wants to train users and customers with walkthroughs in your app, WalkMe is a good choice. It can ease the process of setting up and creating different walkthroughs for each process on each app.
Whatfix, on the other hand, is a great onboarding platform with easy UX that makes it easy for users to navigate through the systems and provide accurate information about the current task. It makes it easy for companies that juggle a lot of tools that they need to be able to train their employees on. It can also help you tailor individualized learning plans to make the learning experience more personalized and understandable for individuals.
Moreover, your business can scale with Whatfix as it started with three platforms but swiftly moved to five, and they are about to add a few more.
Who should use Whatfix?
SMBs and enterprises that are finding it impossible to handle the increasing number of customer support queries and spend a lot of time training their customers.
Who should use WalkMe?
The platform is suitable for enterprises, non-profit Organizations, medium-sized businesses, government, and so on.
Final verdict
Whatfix is a better platform than WalkMe, considering the ease of use, engagement, and pricing. Plus, it is a platform designed to scale your business. As an SMB and an enterprise, it is not easy to manage customer support queries and train your employees or customers. Whatfix can help ease the onboarding workflow and provide interactive training support, contextual help, and on-the-job learning.
---
About the Author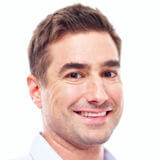 Tim Ferguson is a writer and editor of Marketing Digest. He enjoys writing about SEO, content marketing, online reputation management, social media, AI, and Big Data. When he is not writing and editing for Marketing Digest, he spends time on learning more about content marketing and getting better at it.
Get notified about our new posts
By submitting this form I accept the
Privacy Policy
and I agree to receive blog-related information from Super Monitoring.