11 Platforms to Find Web Design Tutorials and Courses
As its name suggests, web design is all about designing websites – the layout, microcopy, graphics, colors, images, animations, interactions, and many other aspects of websites.
If you are eager to learn more about web design, then you've come to the right place.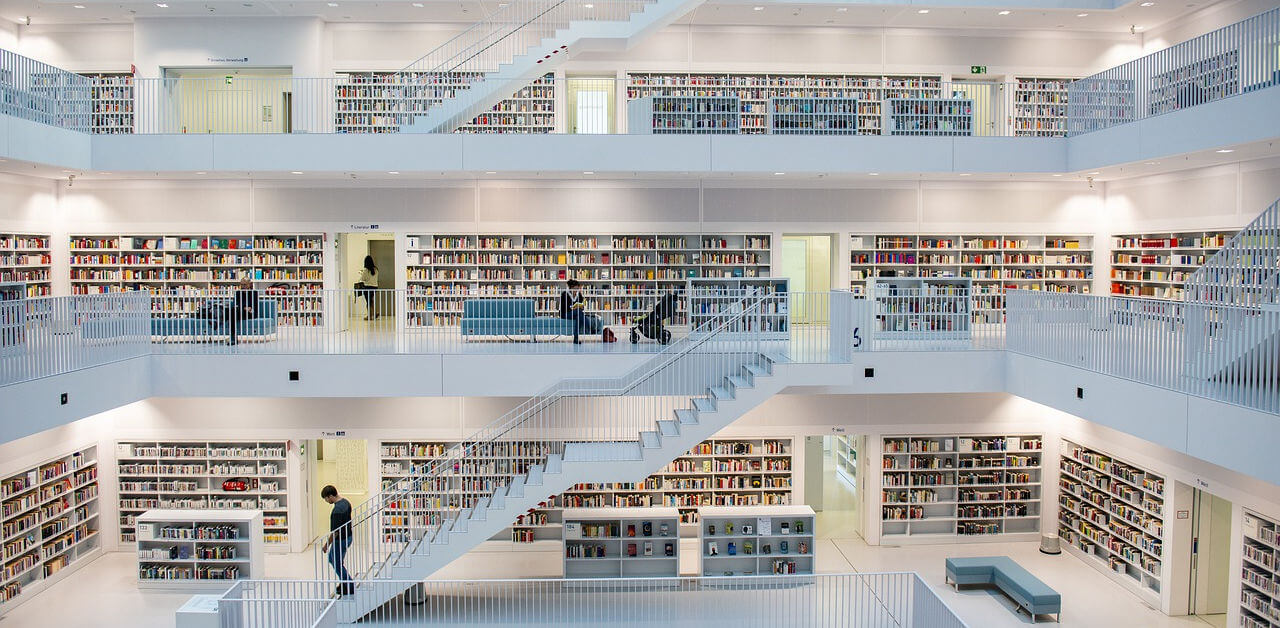 This article contains 11 platforms with the best web design tutorials and courses for you to learn from.
These courses are designed to help you gain the knowledge and skills required to become a successful web graphic designer, including web development design, UX and UI design, and much more.
So, without further ado, let's dive right in!
1. Alison: Learn Web Design and Get a Diploma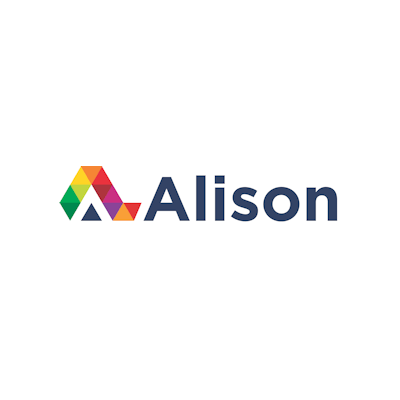 Best for: Beginners
Whether you want to start a career as a graphic designer or are simply looking to learn about new web development tools and methodologies as a way to enhance your skillset, Alison is one of the best places to find quality tutorials and online courses.
On the site, you will find a lot of free web development courses, as well as some paid ones.
You get web design certification complete with a diploma when you complete the full range of introductory courses.
Courses range in price from free to upwards of $2,500.
Courses include:
Introduction to HTML and CSS
Web accessibility development
Diploma in HTML 5, CSS three, and JavaScript
These types of courses will help you learn how to build your own websites, apps, and even tools like this PDF editor.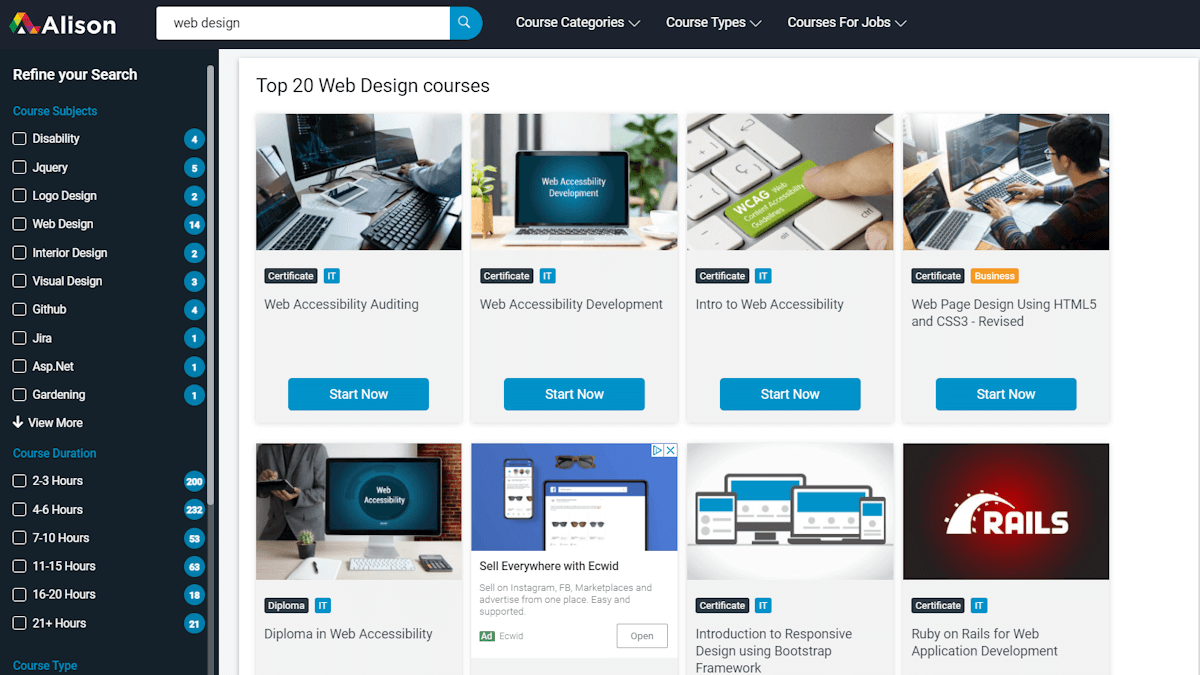 2. W3Schools.com: Learn HTML, CSS, and JavaScript Basics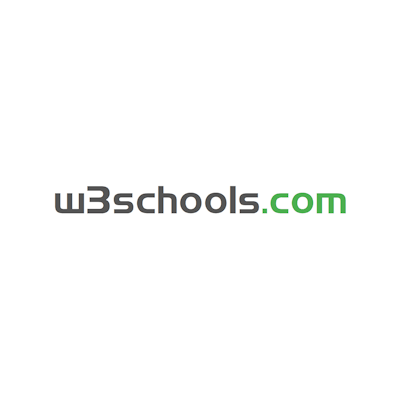 Best for: Beginners
This website offers basic tutorials for anyone who is just getting started learning about web development.
It's a great place to learn all the fundamentals of the major programming languages, and there are tons of guided lessons that come with examples and practice exercises.
However, it's important to note that the W3schools system covers only the very basics, which means eventually you have to look for more advanced courses elsewhere.
But, with what they teach you, you'll be able to build a simple website like this one that sells a predictive dialing tool.
Courses include:
Javascript, jQuery, and AngularJS
HTML and CSS
SQL, PHP, and Python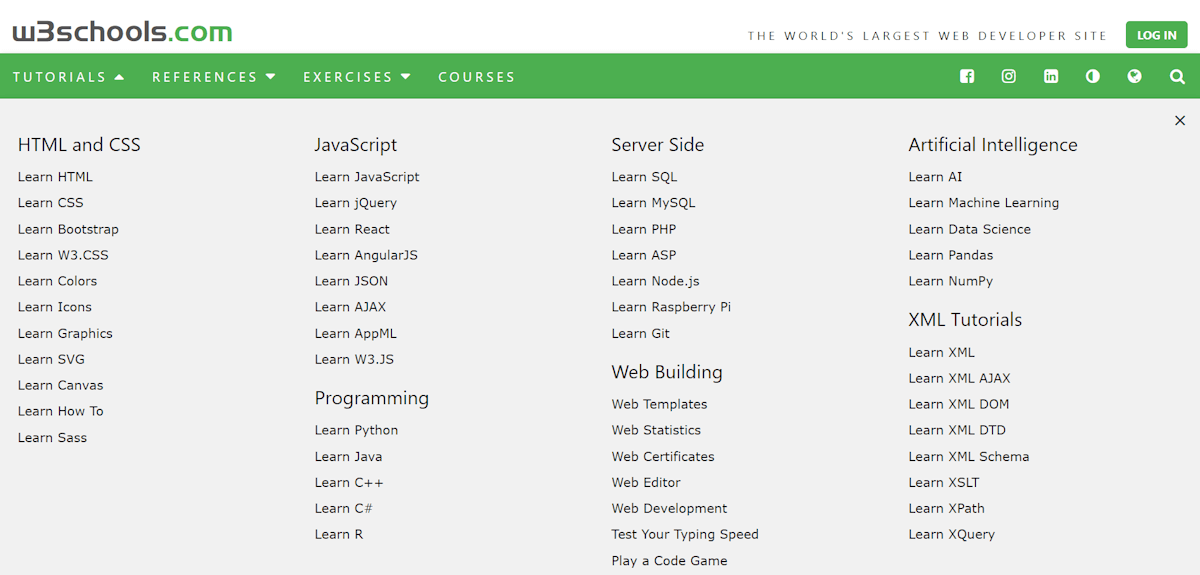 3. ed2go: Learn Web Design at Your Own Pace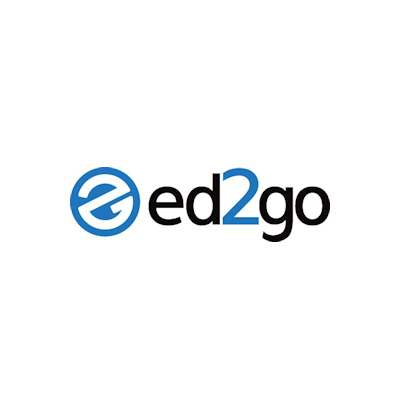 Best for: Beginners (particularly busy people with limited time to learn).
ed2go is a flexible online website design school where you can freely choose your courses and start learning professional website design skills at your own pace.
Courses can be as short as 24 hours or as long as six weeks, and you can choose a dedicated instructor based on your own individual needs.
In addition to web design tutorials, you'll also find some different topics, such as a customer experience course.
All in all, if you are looking to make money from your skills as a website developer online, this is a great website to start learning design skills and earn a web design diploma on your own schedule.
Courses include:
Creating WordPress websites series
Designing effective websites
Managing web design projects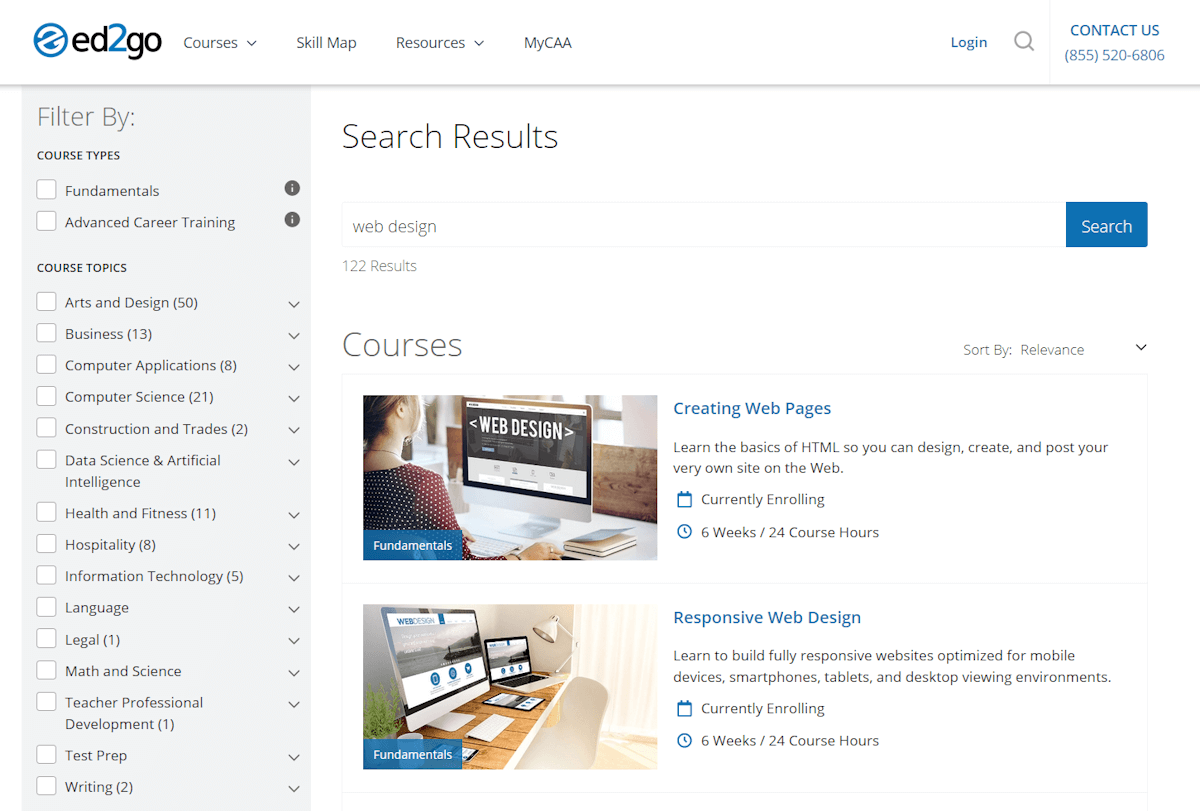 4. Dreamweaver: Web Design Tutorials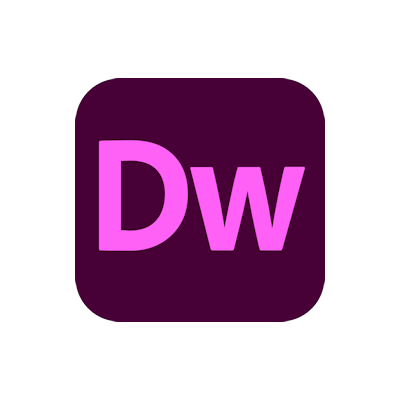 Best for: Beginners and Experts
Dreamweaver offers beginners' guides that cover all the fundamentals of web design to help beginners learn how to build and manage their websites.
You also learn how to market your site in the most effective way.
You can start your web development journey by learning CSS and HTML from the many courses offered on the site.
Courses include:
Responsive web design basics
Defining page structure with HTML
Understanding the anatomy of a website
As your knowledge grows, you will not only be able to create simple sites that are stunning and unique, but you'll also have the ability to create an eCommerce store like 3Wishes or other complex web design projects.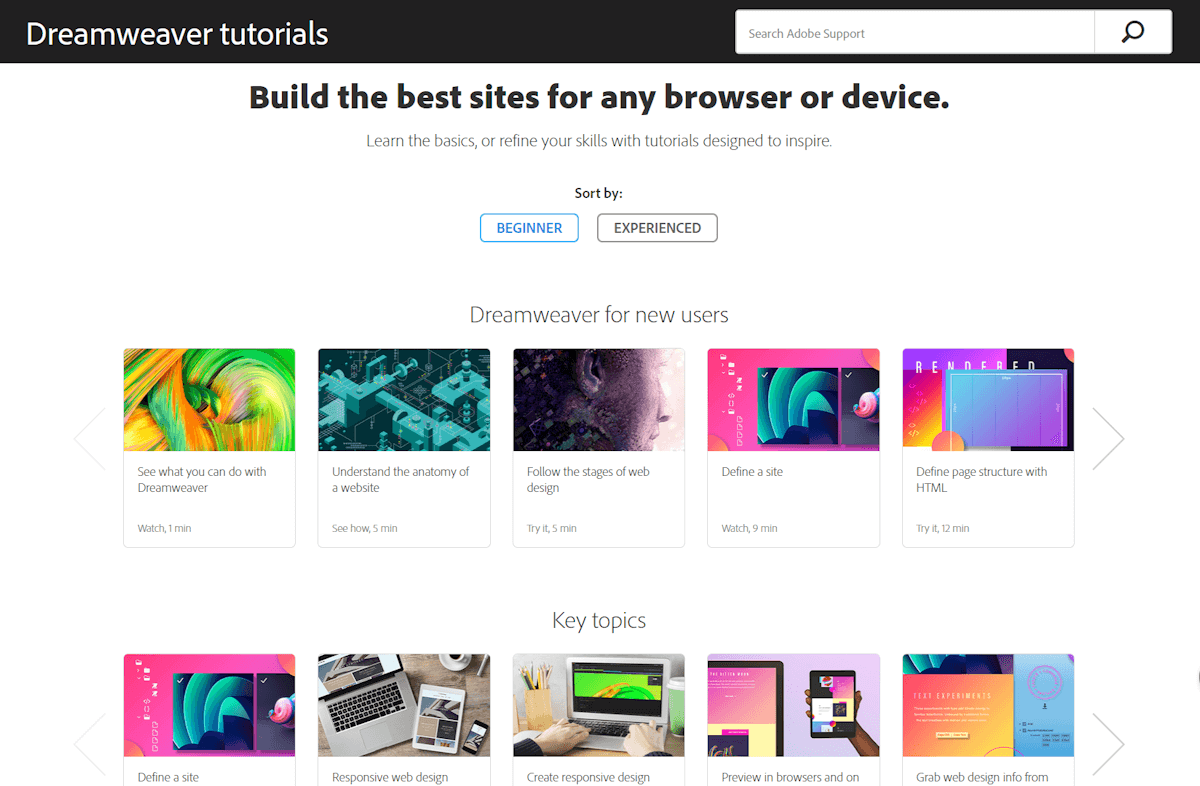 5. Treehouse: Guided HTML, CSS, and Design Courses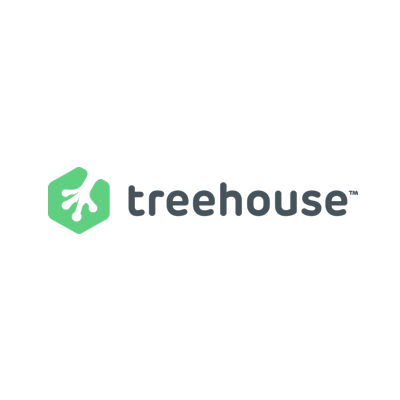 Best for: Beginners and Intermediate
In Treehouse, you will learn everything you need to know to help you get started building web pages using HTML and CSS.
There are a ton of video-based tutorials that cover web design and development from every aspect.
Each of them is simple enough even for total beginners to understand.
Courses include:
HTML, CSS, PHP, JS, and Python development
Front end web development
Full-stack JavaScript
Pricing starts at $25/month. You can sign up for a 7-day free trial to test the online learning platform before making a purchase.
Whether you want to build websites, apps, or tools like this knowledge base software, you can learn it all on this site.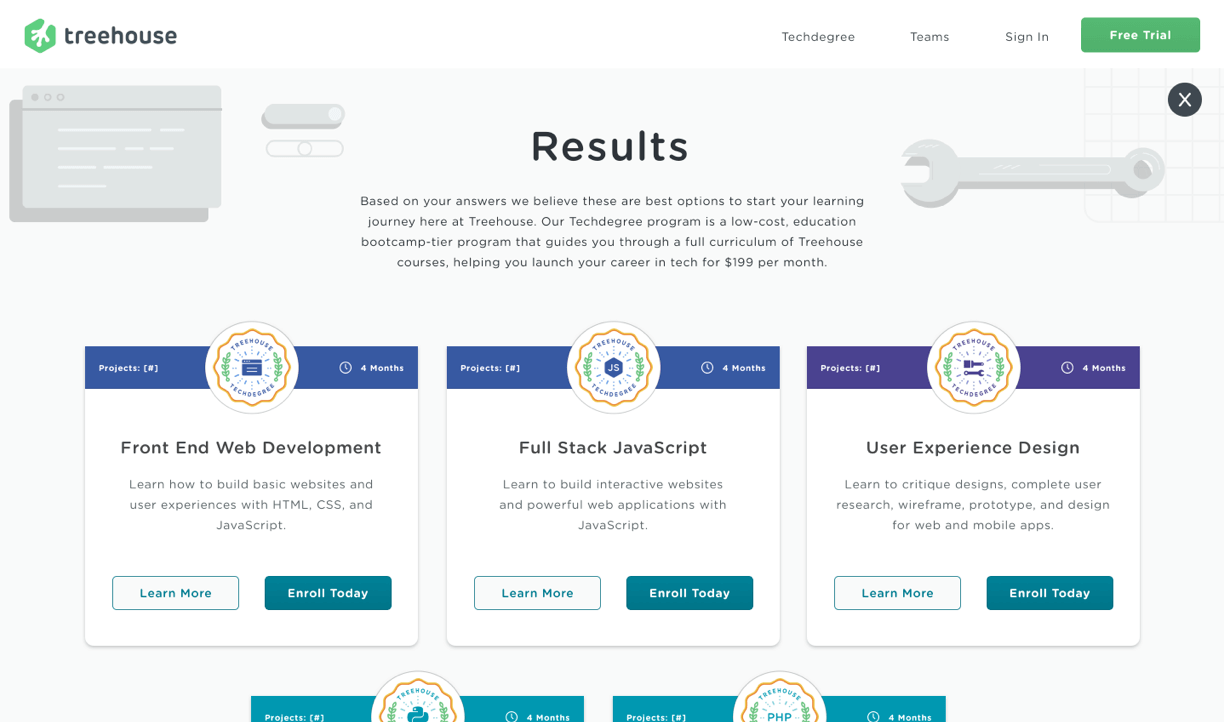 6. Udemy: Learn to Build Your Own Websites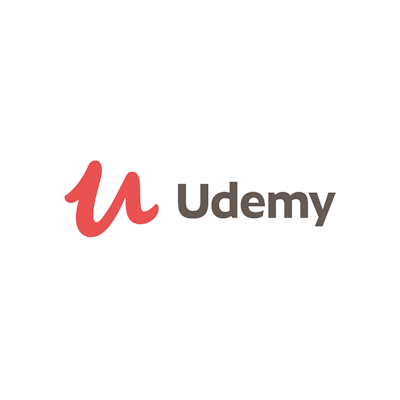 Best for: Beginners to Experts
Udemy has a massive number of web design and development courses you can choose from.
These include graphic design, user experience, design tools, web development, and much more.
The vast number of topics covered by this site is one of the main reasons why it's so popular with students of all skill levels.
If your aim is to learn how to build beautiful websites, this learning platform will provide you with all the tools you need. to create all types of sites, from simple one-page websites to complex websites like the popular learning platform, Preply.
Courses include:
WordPress theme development for beginners
Real-world coding in HTML and CSS
Web design and profitable freelancing
There is no free trial, but Udemy does offer a 30-day money-back guarantee on all courses.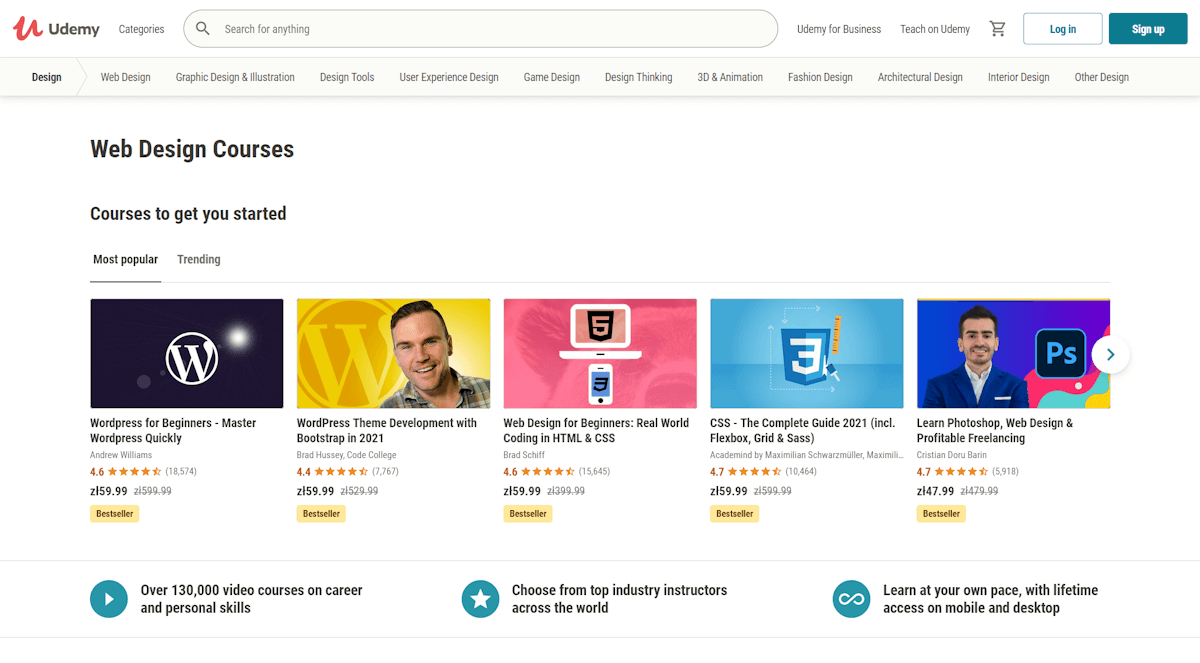 7. Lynda.com: Online Web Design Training and Tutorials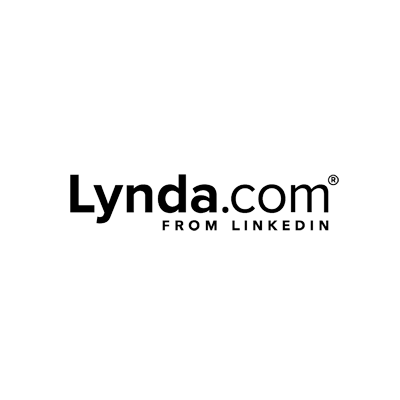 Best for: Beginners to Experts
Whether you want to learn web design for enhancing your career, become a freelancer, or as a fun hobby, Lynda has all the courses you need to get started.
From beginners to experts, you'll find engaging professional video tutorials that are packed full of value.
Here you will learn to use WordPress or jQuery, write HTML, design with CSS. You'll even find tutorials on how to publish content and build amazing landing pages.
Courses include:
CSS: Enhancing interfaces with animation
HTML and CSS linking
How to craft meaningful HTML
The platform offers one month free when you sign up for a student account.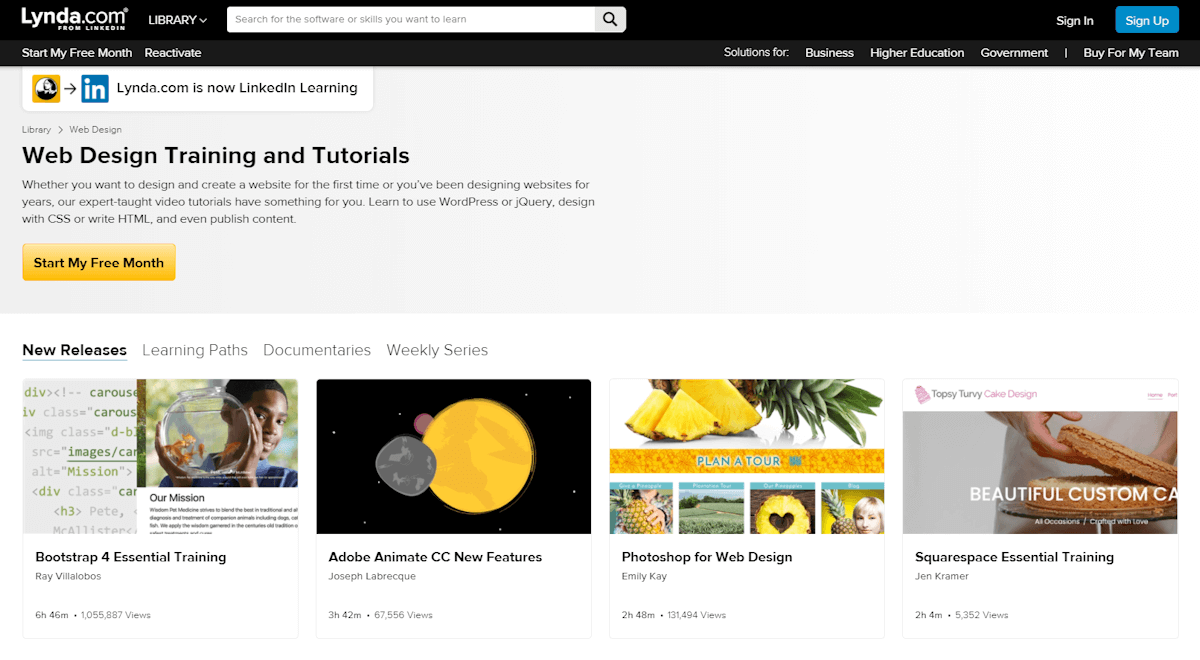 8. YouTube: Web Design Tutorials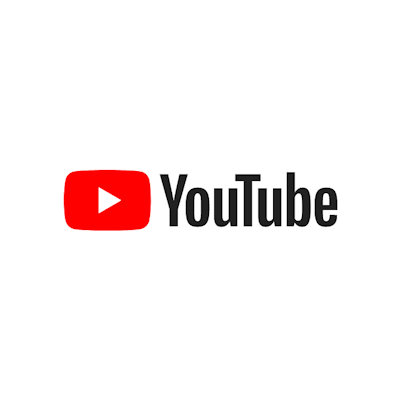 Best for: Web designers of all skill levels
YouTube is a great place to learn everything you need to know about web design – for free.
You'll find tons of tutorials and training videos on every topic. To help you get started, here are a few of the best free YouTube video tutorials: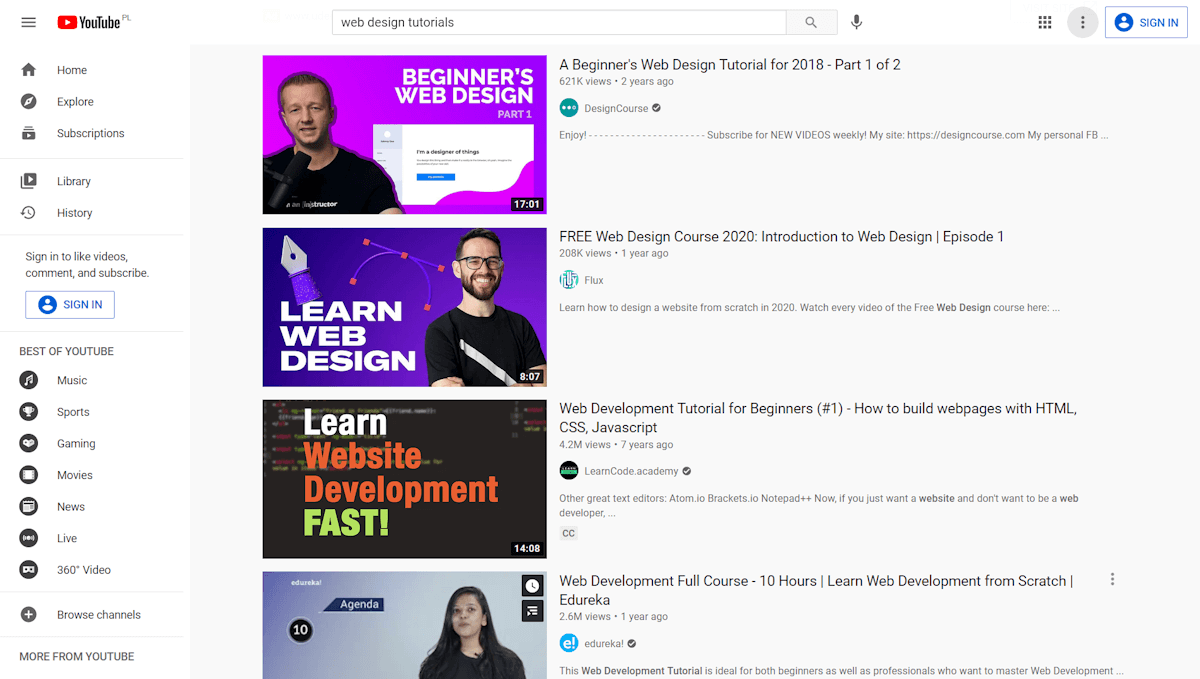 9. Coursera: Web Design Courses and Tutorials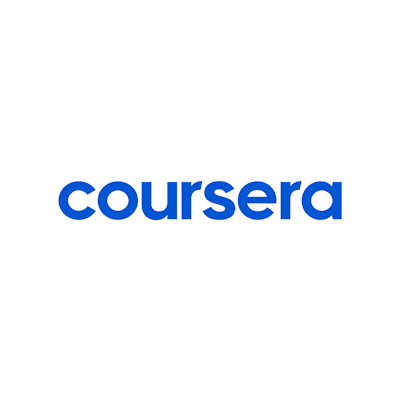 Best for: All skill levels
Coursera is a popular online learning platform. According to their website, 87% of their learners with a goal for professional development report benefits like getting a raise, being promoted, or starting a new career.
In addition to web design, they also offer digital marketing courses to help you build a successful online business.
Courses include:
Introduction to UI design
Basics of web development and coding
The ultimate guide to user experience design
With the knowledge from these courses, you'll be able to design and build unique websites and other online tools, such as this WordPress guest blogging plugin.
You can join Coursera for free to try it out before upgrading to a paid plan.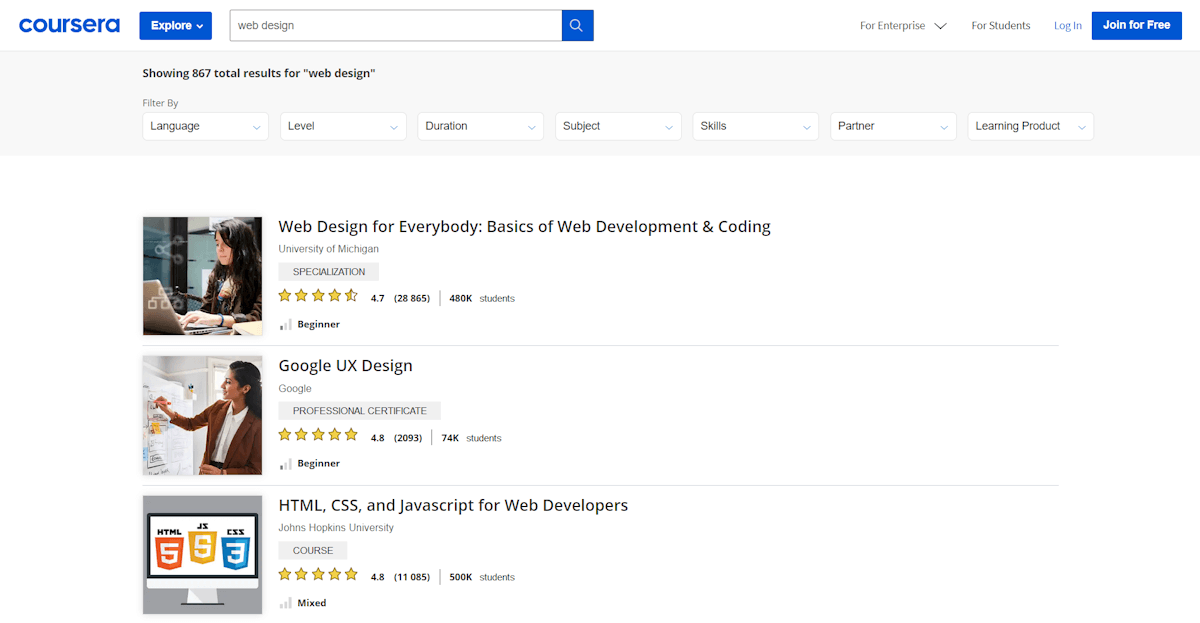 10. Envato Tuts+: Web Design Tutorials
Envato has a ton of tutorials for web design. Most of them are designed for beginners, but you also find some tutorials for intermediate and expert users.
One of the main advantages of using the site is that it covers a wide range of topics, including CSS, HTML, JS, responsive web design, single page design, UI/UX design, and much more.
Tutorials include:
A beginner's guide to using WordPress
Getting started with SVG for web design
Using grids in web design
After completion of these design courses, you will be able to build high-quality websites with great structures, such as this website for a meal planning service, Ultimate Meal Plans.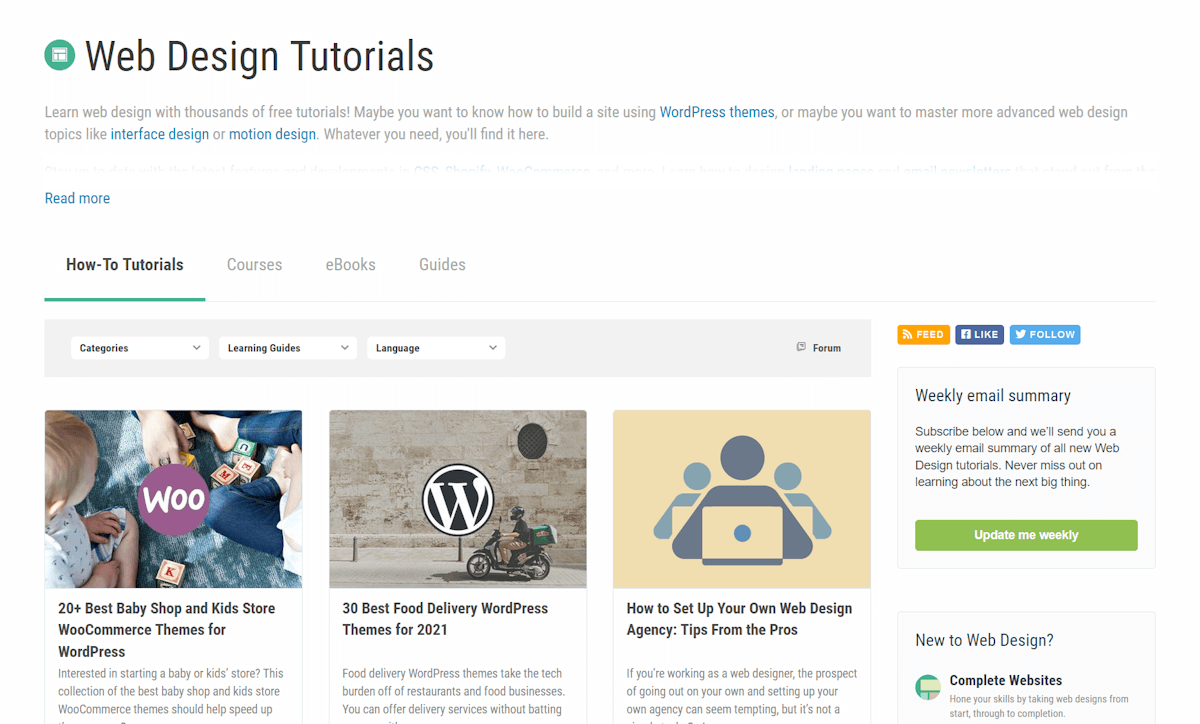 11. Skillshare: Web Design Tutorials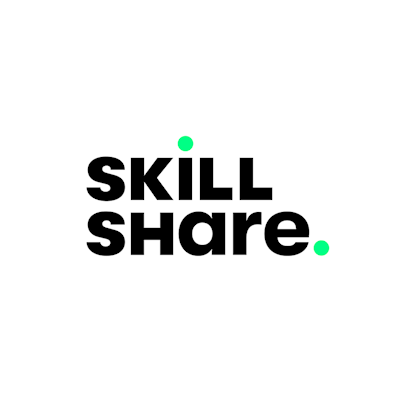 Best for: Beginners, Intermediate, and Expert Level
SkillShare is similar to Coursera in that it offers classes across all web design and development topics, including marketing and sales expert advice.
Courses on the site are broken into short video lessons of between 5 and 10 minutes each.
You can watch these at your own pace until completion, which makes this site ideal for busy people who have a limited amount of time to learn each day.
Courses include:
Digital design master class for graphic designers
Web design essentials that drive results
Visual hierarchy and spacing in web design
Skillshare has a lot of free classes you can take. The paid plan costs just $8.25/month (billed annually), and you can sign up for a free 14-day trial.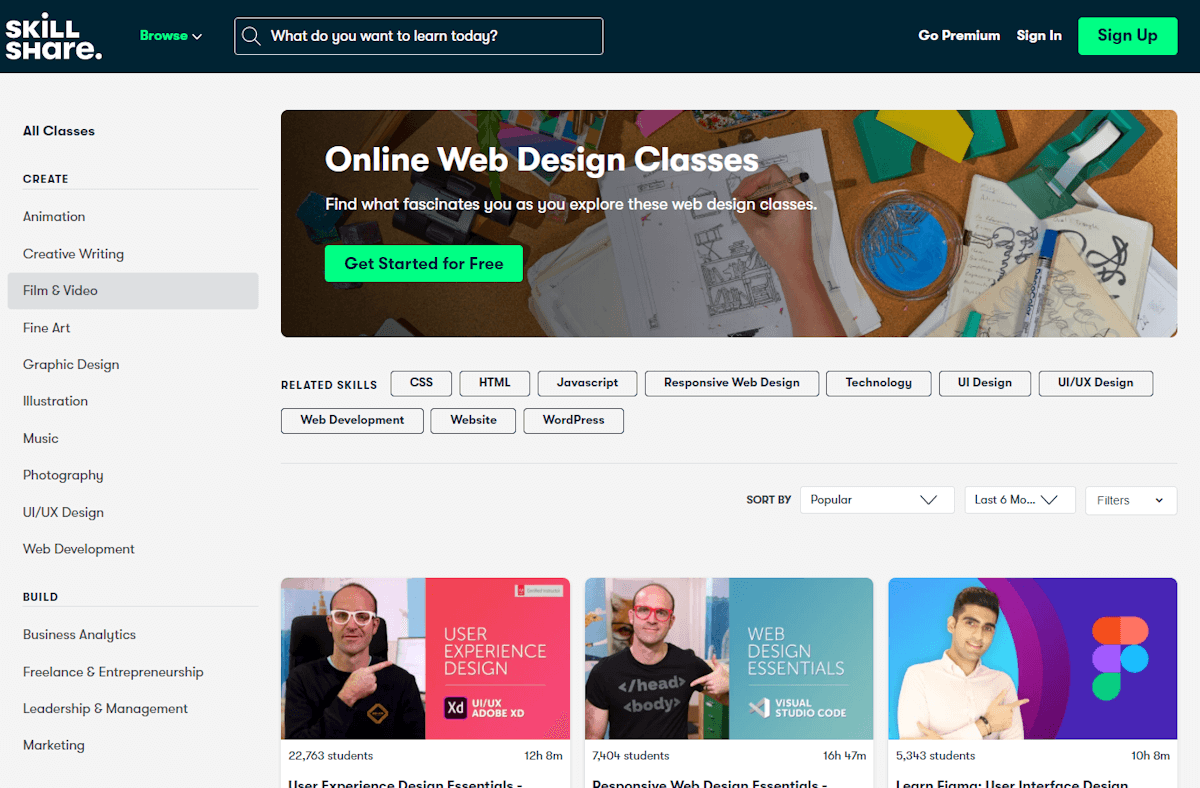 Conclusion
Whatever your goals for learning web design, these courses and web design tutorials are great resources for you to start gathering the knowledge and skills you need to get to the next level.
Have you ever used any of these eLearning platforms before? If so, share your experience in the comments below!
---
About the Author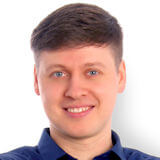 Burkhard Berger is the founder of awesomex™. You can follow him on his journey from 0 to 100,000 monthly visitors on Awesomex. His articles include some of the best growth hacking strategies and digital scaling tactics that he has learned from his own successes and failures.
Get notified about our new posts
By submitting this form I accept the
Privacy Policy
and I agree to receive blog-related information from Super Monitoring.