4 Types of Video to Skyrocket Traffic on Your Business Website
Many website owners struggle with handling content workflow to get a steady increase in organic search traffic. From crafting a compelling web design to optimize SEO practices, are a few of the efforts they've been sweating out to drive more traffic.
You don't have to be one of them.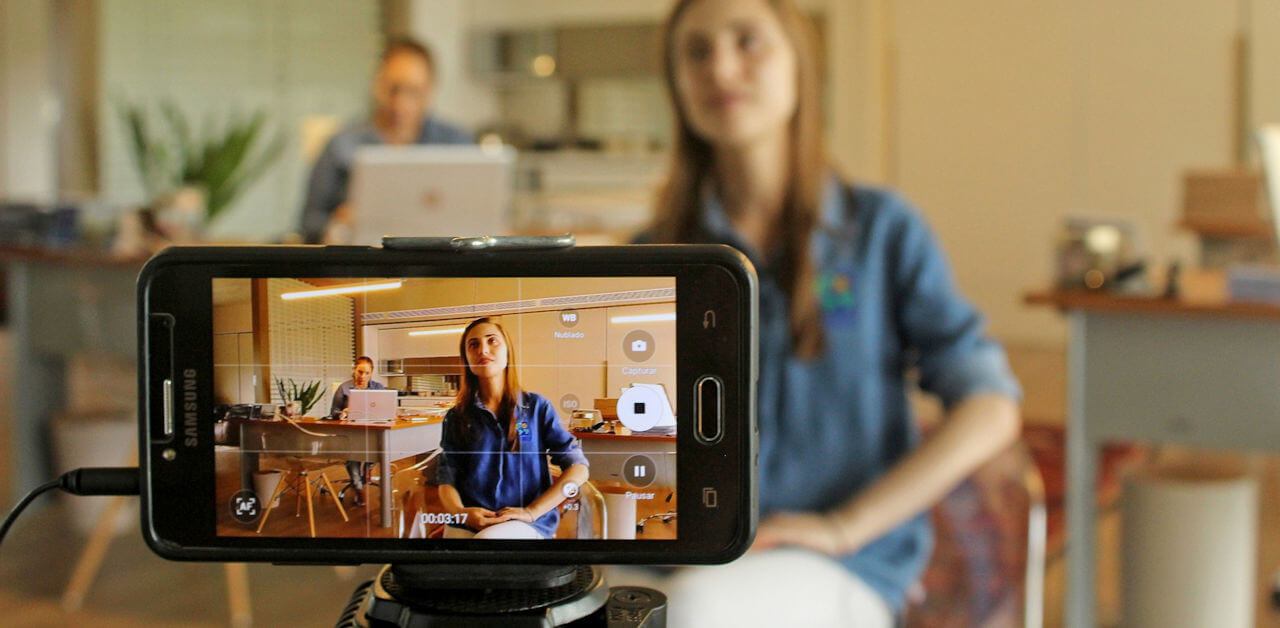 By integrating video content into your content strategy and placing it to your site, you'll get a higher chance of driving more excessive traffic.
According to Wyzowl, at least 84% of marketers indicate that incorporating video content has increased their website traffic.
How is it possible?
Driving More Traffic to Your Website With Videos
If you run a website mostly to promote and market your business, traffic is the key that can lead to conversion and sales.
Digital Sherpa shows that 80% of website visitors are more likely to prefer watching a video. At the same time, 20% of them will only read the textual content. If your site doesn't have any video content, you may be missing an opportunity to tell your story – leaving to chance any increase in traffic.
Video content is an excellent tool to enhance your SEO approach. It makes your site content more sticky and increases your search engine results page (SERP) rank. According to Biteable, video increases organic search traffic on a site by 157%.
Also, according to the latest video marketing statistics by Breadnbeyond say that Internet users spend 88% more time on a site that has videos.
It seamlessly grabs your viewers' attention and increases the engagement of visitors, which also decreases the bounce rate. The lower the bounce-rate you have, the higher your website ranks in Google search results.
Not to mention that the Google algorithm prioritizes unique content. In this case, video content is a must. A website with video content is 50 times more likely to appear on the first page of Google search results than those who don't have any. It means that they have a higher click-through rate than the plain text content on the same page.
That's how videos can boost your website presence and drive a lot more traffic seamlessly.
How to Turn Videos into Traffic-Generating Machines?
To make videos work ideally as traffic-generating machines just like you wanted, make sure to optimize it before you integrate them on your website.
Here are some tips on how you turn videos to generate traffic:
Insert videos in your FAQ area, your "About Us" section, Resources Pages, or any landing page. These pages are just prominent places for video use. Nobody has time to read a long list of FAQs or download a 10-page of resources. Videos allow your visitors to learn effortlessly with helpful visuals.
Host the videos on other platforms and social media (such as Facebook, LinkedIn, YouTube, or other relevant sites). It can be your effective sales tool to bring in a broader audience.
Before you host your video on another platform, make sure you optimize it first. Although there's very little text-based content associated with video, it inherently doesn't require many different tactics from the traditional SEO. Use the keyword-based title, create a catchy thumbnail, and include the transcript.
Try not to set your video on autoplay with sounds. More than 82% of website visitors find the autoplay video with the sound on very annoying and one of the reasons they leave a website in the first place. It's reasonable now why Google Chrome has been filtering autoplay videos with sound since July 2019.
4 Types of Videos Every Business Needs on Its Website
Since video content comes in all shapes and sizes, it's easy to fall into the trap of analysis paralysis. Leaving you struggling to pick an effective video.
One essential thing to put into consideration while choosing the best video for increasing traffic is: it has to be compelling. You need to entice new visitors to visit your site but also get them to stick around.
Here are the top four convincing videos that work best:
1. Explainer Videos
There's been an explosion of explainer videos on the internet over the past few years. This type of video is mostly used for businesses to tell their brands' information in a captivating, memorable way.
There's no type of video that delivers product information better than the explainers. With a narrative-driven animation combined by enchanting characters, explainer videos can effortlessly simplify even the hard-to-understand topics while still holding your viewers' attention.
Creating an explainer video and putting it into your website doesn't only grab visitors' attention, but it also holds it. That's how you make them spend more time on your site and keep them coming back.
To get more insights, look at the excellent example of an explainer video to put on your website from Kimik Messenger by SpeakOn:
SpeakOn integrates this explainer video on its homepage to show visitors how its product can help them. In this matter, it can impress the visitors from the get-go and hold their attention. Also, the relevant, specific, keyword-based title that is included in this explainer video is a witty way to get the website a higher rank on search result that acquire more traffic.
2. Customers Testimonial Videos
It's not all about how outstanding your site design is or how engaging your content is, but it's all about how trustworthy your website is.
If visitors land on your homepage and don't find anything convincing about you or your product, then they'll bounce right out and never come back.
In this case, a customer testimonial video is a worth-considering type of video. It allows your visitors to see what other people think about your product or service with an honest opinion.
Putting a customer testimonial video can be a magic tool to build trust and convince them to purchase your product. In turn, you can convert them into loyal customers, who would check your site religiously.
Check out the customer testimonial from Amazon below:
Amazon put this testimonial video on its website in the "Testimonial" section to give the visitors more insights about what can the service benefits the customers. Also, Amazon hosted the video on YouTube with some direct links on the description to drive them to the website.
3. Product Demo Videos
A product demo can be one of the best types of videos to introduce your product or other items you market on your website.
At a glance, it sounds very similar to an explainer video, but they're entirely different. While explainer videos are popular to be used at an early conversion stage to increase brand awareness, product demo is more likely useful when closing sales.
With its visual proof ability, product demo videos can urge your visitor to buy the items by showing how to solve a problem.
By all means, a compelling product demo video shares the value of your offering in a way that's so much more powerful than what you've written on the website alone. After all, seeing is believing!
Ugmonk hit every note in this product demo video:
Ugmonk put its product demo video on the "About Us" section on its website. This compelling video about behind the scenes of production convinces the visitors to focus and stay longer.
Remember, the more time they spend on your website, the more likely they are to want to see more content. And it doesn't only improve your traffic but also increases your engagement and conversion rate.
4. Trailer / Product Launch Videos
Trailer videos are a teaser for the rest of the content on your website. This type of video allows you to give the visitors a brief introduction to the "product" you offer. The main difference between trailer videos and product demo is that this type of video relies on being extremely short, relevant, and engaging.
Besides, you can also create a trailer video to give your visitors a sneak peek of your next project. That's how you spark their interest and convince them to visit your website for updates regularly.
A trailer video from It's The Ship below is an excellent example to inspire you to create one for your website:
It's The Ship put this trailer on its homepage to e-spark visitors' excitement right after they landed on the website– convincing them to stay longer. Since this video is also posted on other platforms, like YouTube, there are some links mentioned on the video that will direct interested visitors to the landing page.
Final Thoughts
Other than SEO tools, link building tools, web design tools, and plugins, video content is another "tool" every website owner should have in their toolbox. Integrating video content into your site is one of the very best ways to boost your success. It will help you with your SEO practices.
Since your visitors have a short attention span, videos allow them to consume more content, way faster. It creates an excellent website experience and, by all means driving more traffic.
---
About the Author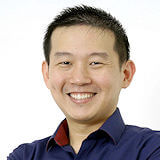 Andre Oentoro is the founder of Breadnbeyond, an award-winning explainer video company. He helps businesses increase conversion rates, close more sales, and get positive ROI from explainer videos (in that order).
Get notified about our new posts
By submitting this form I accept the
Privacy Policy
and I agree to receive blog-related information from Super Monitoring.