Troparé Software – The One-Stop Data Analytics Studio for Marketers
Empower, connect, prosper. These are the words that will welcome you when you visit the Troparé Inc. website. As you interact with the website, you will realize that the developer aims at empowering sales and marketing teams. Their data solution studio offers analytics solutions that connect these teams in a dynamic way while offering data collection, modification, and visualization insights for prosperity in any business.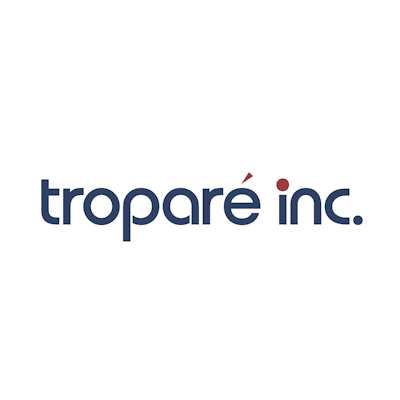 An Overview of Troparé Data Solutions
There is a reason why this solution is a one-stop studio for sales and marketing teams. They have diversified their services, and upon interaction with their data studio pack, you will come across the following:
Data Ingestion – Troparé allows sales and marketing teams and their management to access over 45 sources of data through smart connections. In this era of big data, their cloud-based and in-house databases are always up-to-date with valuable information for any company in the world.
Troparé DataBlender – The organization has come up with a solution that eliminates the hurdle of data analysis. With this tool, they can access and transform customer-related data and make reports that give them logical insights. What is fun about this solution is that it is a self-service pack and uses cloud technology.
Troparé Data Matching – Data companies might have a problem relating one cluster or data to another. But Troparé has already taken care of this. So, let your sales and marketing team relate or match data of a single entity, even if the data is from other sources. The result is an easy-to-follow workflow.
Troparé Business Intelligence and Analytics – BI&A from Troparé Inc. gives sales and marketing teams visual analytics reports, charts, and statistical analysis. Since this is a self-service option, you can quickly conduct various analytics operations to get intended reports or pick patterns and trends.
Troparé List Management (Deligo) – Sometimes, it is extremely overwhelming to search a certain list of data from millions of data bytes. But not anymore with Deligo from Troparé. This option allows users to query any database and get the exact list they want in seconds.
Troparé Dashboard – This is an interesting tool for data-oriented companies. It can be used by the sales and marketing teams or management to monitor real-time changes in the business sector. The good thing is that you get to customize it with the graphs, tables, analysis reports, or maps that you want. And don't forget that you can share your dashboard with colleagues for brainstorming.
Troparé Mobile Prospecting Application (mProspector) – In this era of mobile phone usage, Troparé has come up with smartphone and tablet apps for preparing and contacting sales leads that are promising. It is loaded with business intelligence information from various sources to help sales and marketing teams to reach the intended customers.
Troparé Data Export Wizard – It is always prudent to have backup data somewhere. You might also need to use certain marketing data somewhere else. Troparé has a wizard that allows businesses to move export data in tab-separated value files to other places.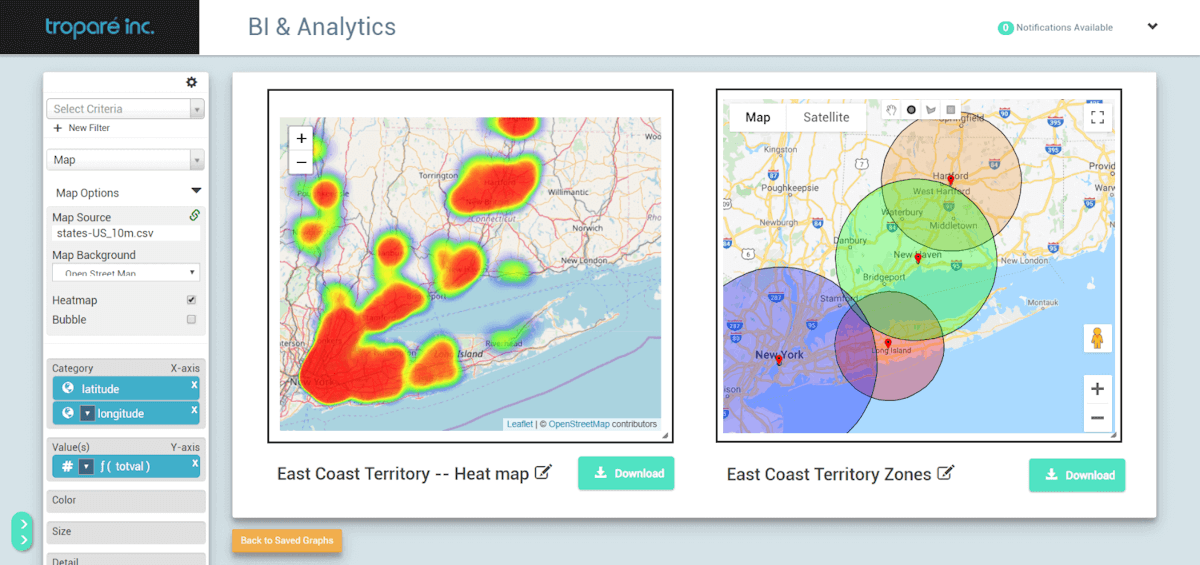 Beneficiaries of Troparé Data Solution Studio
Data is growing by the day and all organizations are required to have hands-on information on what is happening in the market segment. Troparé aims at serving three main sectors for any business.
Marketers
The marketing department is very essential for any business. Equipping them with a data solution full of tools to access data, modify it, and give reports is mandatory these days. With Troparé Inc., your marketing team gets to benefit with the following:
A self-service modern-day marketing solution. Marketers are completely independent from the internal IT department as they can get a list of prospects to understand what they are looking for, monitor the buying trends of consumers, sort and match data, and perform many other functions.
Strategize and prepare the right marketing campaigns that will yield results. They can also release the campaigns to the right market segments now that they have accurate data insights.
Collaborate with the sales teams and management in an easy way. Hence, all teams can easily brainstorm on what is good for the company.
Easily export insightful data for decision making, use on other platforms, and for backup.
Salespeople
A business sends the sales teams into the field or has them at the call center to interact with customers. The goal is to tell as many potential clients as possible what the company does. Troparé data solutions ensure that these teams are well-equipped with company insights, consumer trends, and any other data to spike interest in customers. As such, sales teams will enjoy benefits such as:
Engage prospects and potential customers and handle them while on the go. Internal sales can make call lists using the list management tools.
Do predictive analytics to identify prospects with a high probability to order goods or services. Hence, they focus on them more.
Make a successful closed-loop connection between the team and CRM. Their app gets updated automatically when the CRM database is updated. There is also easy collaboration between the sales reps, marketers, and management.
Access to company information when answering inquiries from customers. Likewise, they get external information on the market segment and competitors.
The Management
It is a no-brainer that Troparé data solutions are primarily for sales and marketing teams. But executive management is the overall supervisor. Hence, they need to access the benefits of this data solution as well. After all, management makes or approves decisions affecting the entire company.
First, the Troparé data solution gives them key insights into business sales and marketing operations through reports. Further, they compare performance by sales and marketing teams. Therefore, they can come up with solutions to ensure that every member of these teams is delivering positive results.
Secondly, management gets to interact with rich and resourceful dashboards to have hands-on information about every important aspect of the company. For instance, graphs, statistical charts, and other summaries give them a quick glimpse of how things are at all times.
Management can make data-guided decisions on product improvement, sales, and marketing or any other area in the company. It's all thanks to Troparé data solutions, which gives them access to all operations within this environment.
The success of executive management is measured by the profit they make and how fast the company is growing. This data solution promotes the profit and growth of any business, which is a big achievement for the top bosses.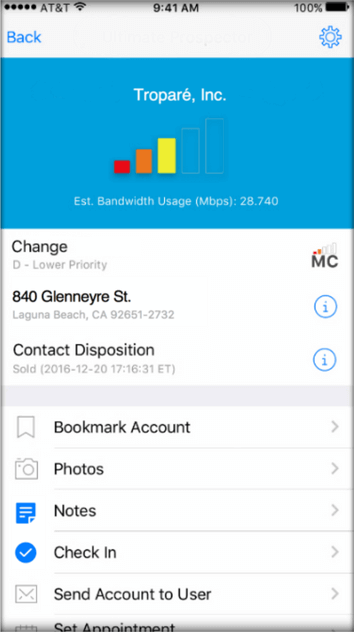 Buying Troparé Data Solution
You can easily buy a Troparé data solution package by visiting their website. They are also on social media platforms like Facebook, Twitter, and Instagram where they will interact with you to give all of the insights that you need. They have sales representatives on standby to discuss your needs and propose the best solution. You can also read testimonials on their webpage just to be sure that they are reliable.
Conclusion
Your business deserves an effective sales and marketing data solution to help the teams in their day-to-day operations. As you can see, Troparé offers a one-stop data solution studio for these teams to carry out their duties while on the go. It is time to look at it and see if it suits your company. If so, do not hesitate to contact them.
---
About the Author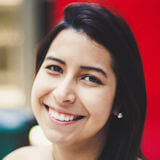 Andy Myles is a data expert and writer in this field with four years of experience. She is a researcher and reviewer on data-related solutions and innovations to help businesses understand the importance of relying on big data to make informed decisions.
Get notified about our new posts
By submitting this form I accept the
Privacy Policy
and I agree to receive blog-related information from Super Monitoring.