Top 5 Tools that Define the Future of Video Content Creation
Video footage is widely available in the current era of digital communication. Moving images have developed into a crucial method for message delivery, from brief social media posts to extensive online courses. The development of technologies that make the production of such material not only feasible but also effective and artistically impressive has exploded during the past 10 years.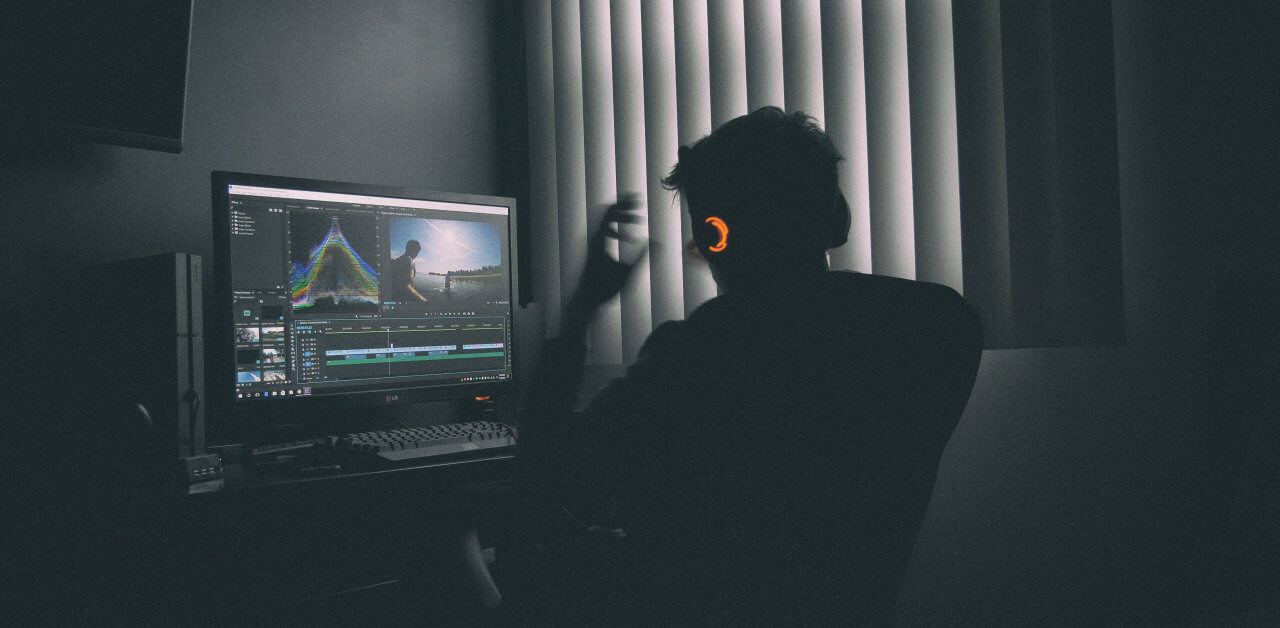 The Rise of Video Content Creation Tools
A decade ago, video editing was associated with substantial hardware, specialized studios, and a high degree of skill. Today, there has been a paradigm change in the environment. Video production has become more accessible thanks to the transition from conventional editing tools to user-friendly software. Technology developments, particularly in the areas of computing power and user-interface design, may be credited with this change.
Why These Tools?
There is a clear demand for adaptive software in the rapidly changing digital world. Tools must meet a wide range of needs as content, from quick TikTok videos to in-depth Netflix series, diversifies. These solutions offer the adaptability required in the current content ecosystem thanks to their user-friendly interfaces and cutting-edge functionality.
If you're using a MacBook, you may be running out of memory to load the programs listed below. To solve this, you can use Clean My Mac.
1. iMovie: The Gold Standard in User-Centric Video Editing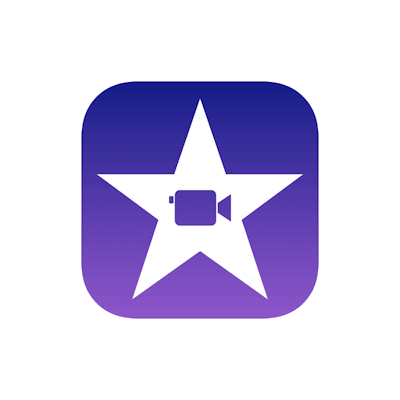 Apple's iMovie embodies the idea that everyone should have access to high-quality professional video editing. Since its launch in 1999, iMovie has expertly combined robust capability with user-friendliness, becoming into a vital tool for novice and seasoned editors alike.
Balancing Complexity and Simplicity
iMovie does a fantastic job of balancing complexity and ease. Its user-friendly layout gives beginners comfort because it makes it simple for them to drag and drop items to create professional-looking films. At the same time, seasoned artists frequently find that iMovie offers a wealth of technical capabilities designed for complex projects hidden under this plain appearance.
Adapting to Modern Content Trends
The needs for video editing tools are constantly changing as a result of the popularity of sites like Instagram, TikTok, and YouTube. Because of its versatility and regular upgrades, iMovie is a leader in providing for these modern requirements.
iMovie's Evolutionary Highlights
Date
Event/Milestone
Key Features and Remarks
April 2022
Tools Launch
– Introduced "Storyboards" and "Magic Movie" features for beginners and quick solutions
June 2021
Operational Efficiency Focus
– Unveiled "Enhanced Media Search"
– Launched "Support for iMovie iOS Projects" bridging macOS and iOS
October 2020
Compatibility Focus
– Emphasized "HDR Video Support"
– Took strategic steps to enhance software reliability
Decades-long Journey
Movie's Dedication
iMovie isn't just about video editing; it's Apple's pledge to user experience, setting the benchmark higher.
For over two decades, iMovie's evolutionary steps showcase Apple's commitment to innovation, user experience, and ensuring that the software meets the ever-changing demands of the video editing landscape.
2. GoPro's Quik: A Tool Defining Action Video Editing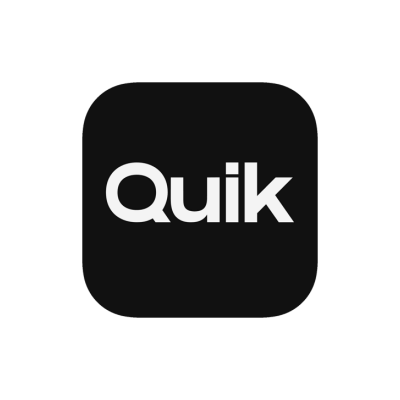 Many enthusiasts of action films have lauded GoPro's Quik as an essential tool in the editing realm. According to industry experts, its unique attributes enhance the editing journey, especially when dealing with dynamic, action-oriented content favored by mobile creators.
Noteworthy Features of GoPro's Quik
Industry insiders often highlight Quik's aptitude for streamlined editing and sharing, especially when dealing with high-octane content. Its synchronization with the GoPro App has been praised for offering a holistic approach to action videography. Anecdotes from users also point out the software's Auto HiLights feature, which they find invaluable in pinpointing crucial moments, streamlining the montage creation process.
GoPro's Quik Software: Milestones Over the Years
Date
Version
Key Features and Highlights
June 2023
Quick 8.0
– Introduction of frame captures
– GoPro Original music tracks
– User-friendly interface
– Enhanced integration with GoPro camera models
March 2022
Quick 7.0
– Heightened user control
– Enhanced Auto HiLights
– Introduction of advanced tools: speed ramping and keyframing
– Catered to professional video producers' demands
October 2020
Quick 6.0
– Engineered for GoPro HERO9 Black
– Showcase of GoPro's vision for harmonized software and hardware evolution
The evolution of GoPro's Quik software underlines the company's dedication to meeting the dynamic needs of the action video community. It's a testament to GoPro's commitment to not just rolling out updates but also refining the user experience in sync with the industry's demands.
3. The Evolution of DaVinci Resolve: A Look at Its Dominance in Video Editing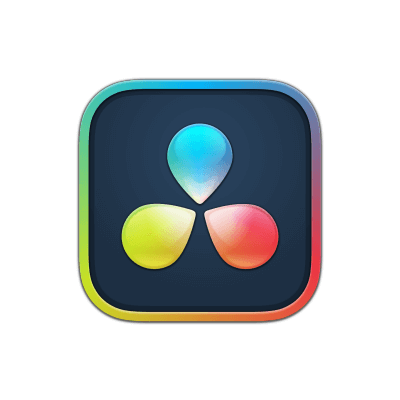 From its humble beginnings as a specialized color correction tool, Blackmagic Design's DaVinci Resolve has journeyed to become a beacon in post-production capabilities. Its adaptability is evident as it caters to both newcomers and experienced professionals with equal finesse.
Features That Set DaVinci Resolve Apart
Many industry observers often laud DaVinci Resolve for its distinctive capabilities in post-production, marking a clear difference from rival platforms. A significant feature to highlight is its node-based color grading system, offering unmatched precision frame by frame. Visual effects enthusiasts often express their admiration for the Fusion Page, uniquely crafted within DaVinci Resolve to allow effortless blending of detailed graphics and special effects. Not to be overlooked, the Fairlight Page receives praise from audio connoisseurs for revolutionizing audio post-processing, thus enhancing the software's visual prowess.
DaVinci Resolve: Tracing Its Growth
Date
Version
Key Features and Highlights
November 2021
DaVinci Resolve 18.5
– Next-gen AI-assisted features
– Text-Based Editing
– AI Object Removal tool
July 2021
DaVinci Resolve 18.2
– Optimized for Apple's M1 Macs
– Enhanced HDR color grading capabilities
April 2020
DaVinci Resolve 17
– Over 300 new features
– Introduction of the DaVinci Neural Engine
– Comprehensive revamp of the Fairlight page
Each iteration of DaVinci Resolve underscores Blackmagic Design's enduring commitment to advancing video editing, solidifying their status as trailblazers in multimedia.
4. Final Cut Pro: A Game-Changer in Video Editing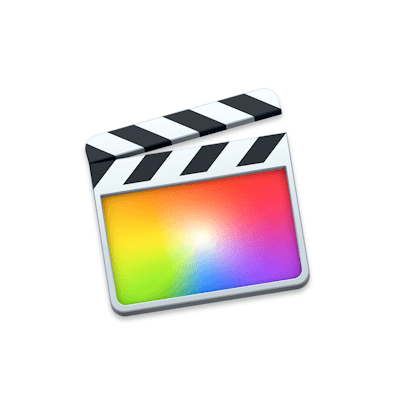 Many believe that Apple's Final Cut Pro (FCP) sets the gold standard in professional video editing. Over the years, it has grown and evolved, reflecting the changing landscape of editing while simultaneously shaping it. Its blend of creativity and efficiency is evident.
Hallmarks of Final Cut Pro
It's no surprise that FCP has gained immense popularity. Its Magnetic Timeline is a game-changer, eliminating synchronization hiccups and ensuring smooth edits. Apple's design genius shines through with features like Compound Clips. It streamlines edits, sound, and music for faster results. And, let's not forget the Multicam feature – handling up to 64 camera angles with ease, promising swift rendering and on-the-spot previews.
Final Cut Pro: A Timeline of Innovations
Date
Version
Notable Features and Highlights
May 2023
Final Cut Pro 10.6.6
– iPad integration for portable editing
– Groundbreaking automatic color calibration
– Enhanced HDR and SDR outputs
April 2022
Final Cut Pro 10.6.2
– Embracement of Apple's ProRes technology
– Improvements based on user feedback
– Solutions for multicam users
October 2020
Final Cut Pro 10.5
– Tailored for Apple's M1 Macs
– Features targeting social media content creators
– Support for 360-degree narratives
The evolution of Final Cut Pro highlights Apple's unwavering focus on meeting the dynamic needs of the professional video editing community, continually pushing the boundaries of what's possible.
5. The Ascent of Magisto in AI-Driven Video Editing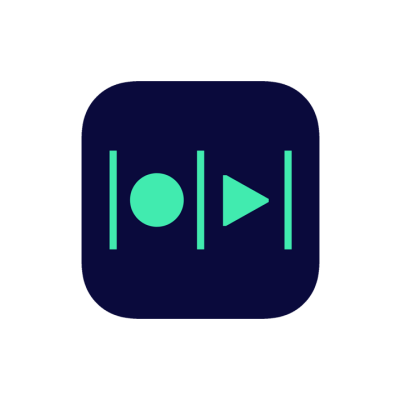 Magisto's ascent in the world of video editing has been significantly bolstered by its cutting-edge AI technologies. Those who monitor industry trends have noted Magisto's sustained growth, especially its adeptness at catering to both individual creators and budding businesses.
Magisto's Distinctive Features
Analysts and users alike commend Magisto for its user-friendly approach to video creation. Even for those new to video editing, Magisto's platform stands out, primarily because of its AI-enhanced editing mechanics. Industry experts recognize Magisto's dual appeal: it caters to independent content producers while also offering specialized branding tools for established businesses.
Magisto's Software Milestones: A Retrospective
Date
Version/Event
Highlights and Noteworthy Features
June 2023
Magisto for Business
– Tailored for SMEs
– Customized templates
– Expansive stock footage library
– Advanced voice-over options
– Seamless integration with major social platforms
April 2022
User Base Milestone
– Achieved a user base of 100 million
– Mirrored Magisto's significant presence since 2010
– Attributed to the creation of over a billion videos
October 2020
Magisto 5.0
– Introduced 4K video support
– State-of-the-art AI-powered editing toolkit
– Notable features: advanced color correction, video stabilization, and smart cropping functionalities
Magisto's consistent evolution in its software offerings highlights its unwavering dedication to innovation, ensuring it remains relevant and cutting-edge in the video editing industry.
Navigating the Video Editing Landscape
There is a tool for every kind of creative in the huge realm of video editing, it is obvious. Your decision should not just be based on which tool is considered to be the "best," but also on which best meets your own needs and the needs of the project at hand.
Establish the main objective. Are you seeking for tools for more intricate post-production, such as DaVinci Resolve, or for quick-paced action material like GoPro's Quick? Consider if you want user-friendly interfaces like those in iMovie or more intricate tools like those in Final Cut Pro.
Additionally, think about the investment you're prepared to make and how effectively the program connects with your current equipment. Even if certain platforms initially appear to be cost-effective, they may incur costs over time, particularly for professional undertakings.
Keep in mind that the tool you choose will play a crucial role in your creative process. Choose one that aligns with your objectives to produce effective, memorable video content.
---
About the Author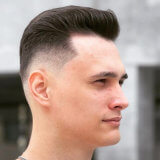 Anthony Wildeno – currently co-owning an Ukrainian digital marketing firm. His academic background spans Law, Hospitality and Tourism, as well as an astute understanding of programming and SEO. His guiding principle is – "Adaptability is the key to success in the ever-changing digital world."
Get notified about our new posts
By submitting this form I accept the
Privacy Policy
and I agree to receive blog-related information from Super Monitoring.
Leave a response: