Take Back Control of Your Time with RescueTime
There has been a certain point in our lives when we get distracted, and we don't do what we ought or have planned to do. That certain point whereby we leave all important matters and concentrate on the frivolous matters that don't hold much meaning. After wasting precious time, we mostly regret it, then begin rescheduling our plan, so we would be able to meet up to the task. But what if I tell you that you can take control of your time? There's a way you can be less distracted. There's something that can help you to stay focused.
Because of this reason, we all need "RescueTime".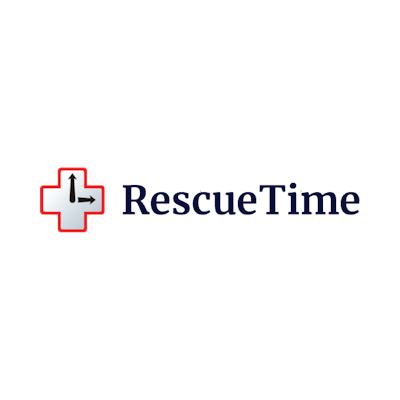 RescueTime helps an individual to keep track of his time. All you simply have to do is get it on your laptop and set your working time frame for the day. If you experience any distraction or less focus on your work, it would remind you, hence preventing you from drifting from your goal for the day. Most of the time, all we need is a reminder while drifting away, a call to action that would make us remain focused.
What is Rescuetime?
RescueTime is a software tool that gives you a personal daily Focus Work goal and automatically keeps track as you work on your computer. While fitted before your computer and getting your work done, you can feel relaxed about getting distracted because it is more like having a timer that monitors your working time and productivity for the day. With a slightly less focus on the day's goal, RescueTime sends you a message. After setting your work time, with RescueTime, you can keep your work focused without being distracted because with RescueTime, you will get to know what makes you distracted and correct it. RescueTime will make you aware of what gets you distracted by regularly taking note of when you are not focused. Hence, you will see what causes your loss of focus and make the most out of your time. The software is very easy to use, and it can be used as a team. With easy navigation on the application and an affordable amount, you will be able to keep track of how to use your time effectively.
Still, doubting the platform? There's a free trial for 30 days that you can sign up for. All you have to do is to have a macOS 10.15+ or a window 10+ to begin using the application.
Features of the RescueTime
Below are the features of the software.
Guidance while you work
RescueTime's automatic time-tracking software tracks what you're working on and alerts you to the best times for uninterrupted work, or when you're losing focus and trying to tackle too many tasks at once. You definitely wouldn't want to miss out on using this app because of productivity. We all wish to have a productive day, but at times our efforts to remain focused might get distracted, then the amazing software comes in place. It keeps track and reminds you when you are trying to get more than one thing done at once.
This is what affects a person's efforts at times, and all the person's work would be in vain because of a lack of concentration in trying to get more than one task done at once. Why not get it done bit by bit and successfully achieve all? You need RescueTime to help you overcome some barriers.
Avoid distractions and strengthen your focus
Do you have a task that you must get done in time? Do you need to remain focused for 4 hours without break? Then you need RescueTime. When you need to focus, begin a Focus Session. RescueTime blocks your biggest distractions and reports on how well you focus. Over time, you will get to understand what makes you distracted the most, so when you need to remain focused for hours, you will know how to do away with unnecessary things that can cause a lack of attention.
Make sense of your time
A day passes, then the next comes. If you don't make use of your time wisely, 365 days are going to be spent in your presence without you not achieving anything. You must see a clear picture of your work time each day. You need to know where your time is going, and how productive you are using your days and you can achieve this with RescueTime's reports. You should understand your products and how you're spending your time, then use the information you've acquired to accomplish more while improving your work/life balance.
Discover what's interfering with your work
To achieve more and become more productive each day, you need to understand what's distracting you. It's only when you know where the problem comes from, you will be able to devise a plan to counter it and make the most out of each day. If you don't uncover the truth about what distracts you, and how much it's affecting your work, 365/366 days will end up becoming a waste with you achieving little or nothing.
Spark personal growth using real data
At times all we need is data that keeps track, then we realize how much time we've wasted and that which we've made use of. To become productive, you need to create better habits based on your unique work style. You have to find your strengths and see where you need to improve.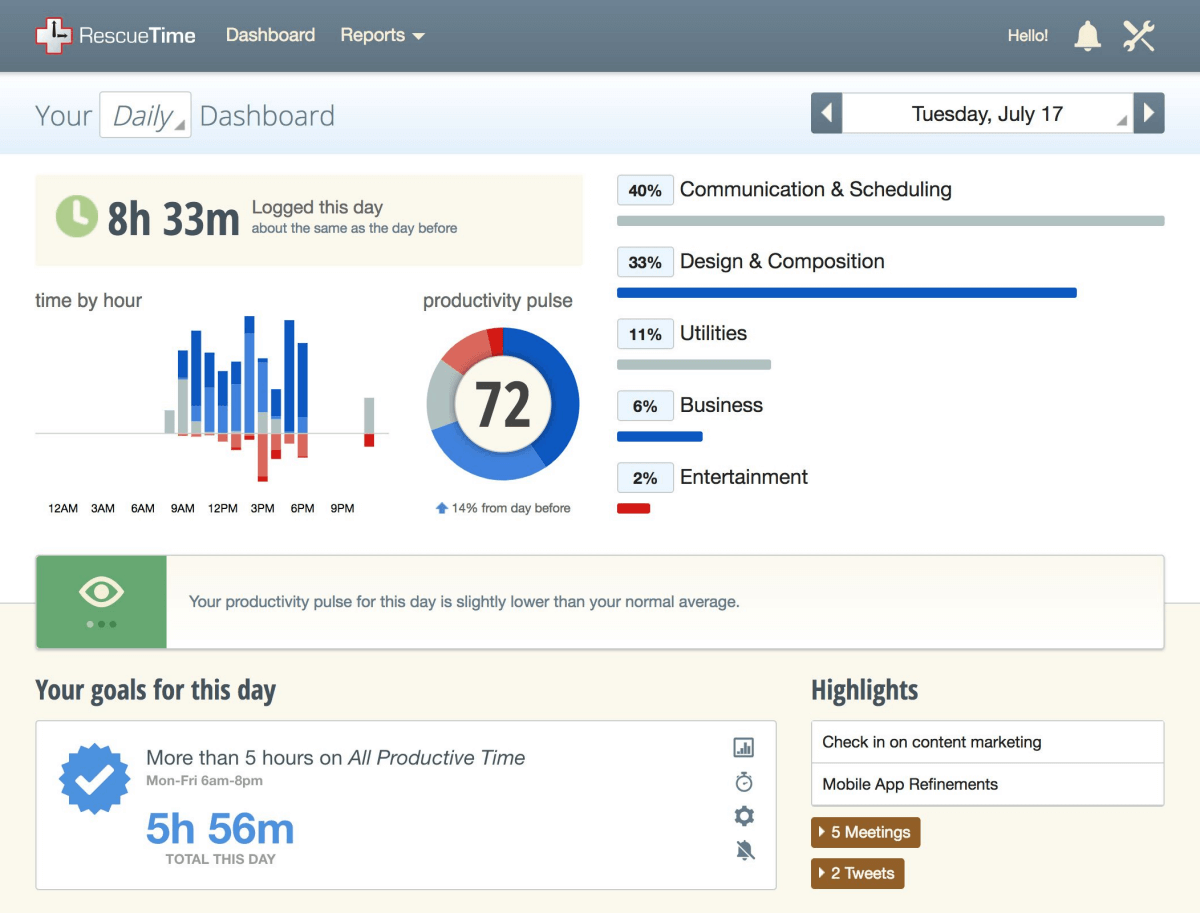 Evaluating RescueTime
Like every tool, RescueTime has its pros and cons. Below are the listed advantages and disadvantages.
Pros
Straightforward to use
Free trial
Affordability
Used by Teams
Efficiently helps you to keep track of your effectiveness
Cons
Works on only macOS 10.15+ and Windows 10+
Kick-start your daily activity with @rescuetime and make the most out of your time. rescuetime.com/ via @supermonitoring
Wrapping up
RescueTime is a software that you can simply put on your laptop. It helps you to detect the time you get distracted and what causes the distraction. Within that time frame that you got distracted, you will get to know what distracts you the most, hence increases your productivity.
RescueTime will efficiently help to:
Guide while you work
Avoid distractions and strengthen your focus
Make sense of your time
Discover what's interfering with your work
Spark personal growth using real data
Get notified about our new posts
By submitting this form I accept the
Privacy Policy
and I agree to receive blog-related information from Super Monitoring.