SaneBox: Using Artificial Intelligence for Smarter Email Services
We all struggle with overloaded emails and are always on the lookout for methods to ease this burden. To make a clutter-free inbox a reality, help comes in the form of Sanebox. This is a software program made especially to clean up and effectively organize the client's inbox. This simple software program works by taking a complete overview of your email. It will analyze your mail history, your mail usage (how many mails you open, how quickly you respond to mails and the respective frequency) and other related factors to help un-clutter and efficiently arrange your email inbox. Sanebox is such a useful software program that it assigns incoming mails according to their priority, with just a glance of the header.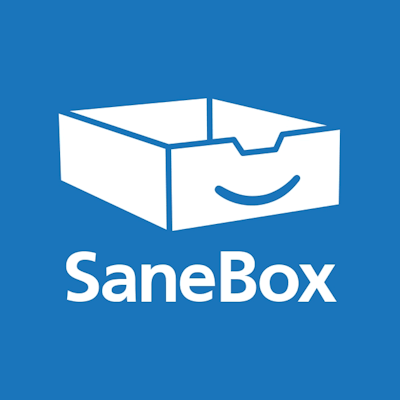 Sanebox: An Effective Program to Clean & Organize your Inbox
Boston-headquartered Sanebox can do wonders with your mail id. Some of its main functions can be listed down as:
Organizing your inbox
Retrieving important mails from the spam folder
Uploading attachments to your cloud
Maintaining a list of reminders and snoozed mails
Arranging all your mails according to priority and many more
A highly useful feature of Sanebox, which rates favorite among users, is that it works anytime and anywhere you check your email as it is simply an email folder. Sanebox gives your inbox the complete makeover it requires. Working as an able spam filter, it removes all the unnecessary trash mails and retains only the most important ones. Another useful aspect of working with Sanebox is that it shows the user whether or not the Sent mails have received replies or not. That is very helpful as people can get an idea as to how their mails are received.
Some of the important features of the Sanebox software program are mentioned below:
Sanebox's main and most useful feature is that it effectively un-clutters your mailbox, keeping only the most important mails in the folder.
Sanebox can also be utilized to set up mail reminders or to check up on your earlier snoozed mails.
Another advantage of opting for Sanebox is that it can help users bring back any important mails, which accidentally get redirected to the spam folder.
Sanebox is extremely user-friendly and the client, necessarily, doesn't have to do or learn anything regarding the setup.
Sanebox has multiple sub-parts. One of them is Sane Folders, which you can view in the exact same manner you view your current folders.
Next up is the Sane Digest, which gives a quick summary of all your important Sane Folders, so that you can start work on your emails as soon as possible.
Sanebox also has a Sane Later folder, wherein all the unnecessary clutter in the Inbox will be moved to this folder. It, basically, removes all the mails, which can distract the user from his work.
Every user's mail is often cluttered with spam and unwanted mails. Sanebox removes all these at once by moving them into the Sane BlackHole folder.
With some help from Sanebox's SaneNoReplies feature, users will get notifications if someone doesn't respond/revert to their mails.
There is also a SaneNews folder, which classifies not-so-important mails by bringing together newsletters and mailing lists.
Last but not the least, SaneBox also lets the users connect with their social networks like Facebook and Twitter and use them to send/receive information.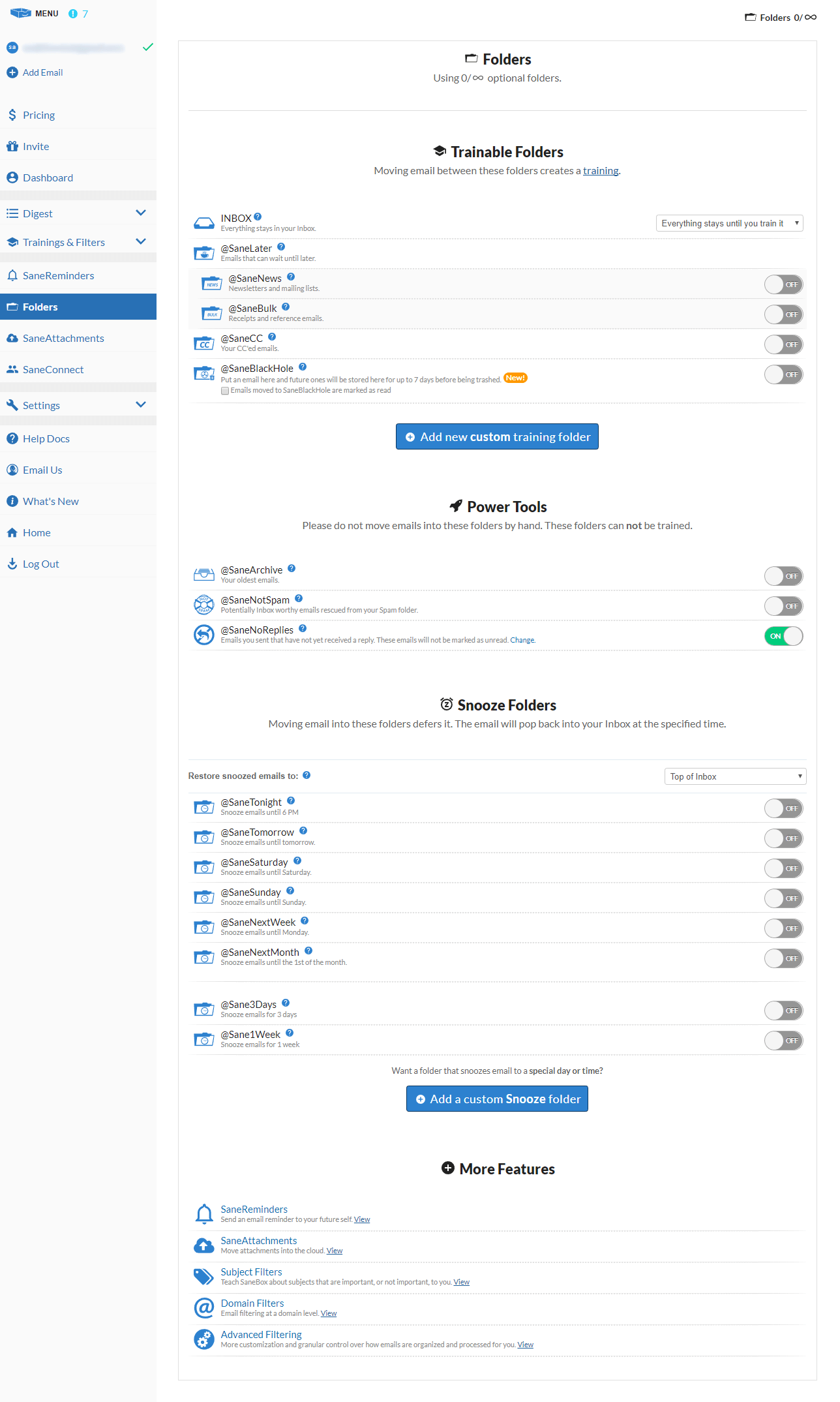 How It Works
After getting to know the features of SaneBox, let us now take a look as to how the software program works:
After opening the SaneBox page, one needs to first enter their email id and password in the respective spots and click on the "Clean Inbox" option.
SaneBox will then begin analyzing your email inbox, mail history, sent mails and all. This will take some time depending on your mail box.
SaneBox will retain only the important emails in the inbox and will remove the unimportant ones to the Sane Later folder.
The user can add or remove emails from the Sane Later folder whenever they want. If an email is not relevant it will be sent to the Sane Later folder and all the subsequent mails from that id will be redirected to the Sane Later folder.
As you use SaneBox, you can activate many more of their features like Sane Attachments, Sane Black Hole, Sane Snooze and Sane Reminders, among others.
Pros and Cons
Pros
The advantages of using SaneBox are explained as follows:
Effective clean up: SaneBox offers effective clean-up of the email inbox as it categorizes the mails between important and unwanted.
Get updates: With some help from SaneBox, you can get updates on whether your mail has been viewed and whether it has been replied to.
Retrieve Mails: SaneBox helps users retrieve those important mails, which may have been accidentally moved to the spam/trash folder.
Cons
And now the negatives:
Not Compatible: Some users have expressed the view that SaneBox is most often not compatible with all other email overhaul programs and this might cause some issues.
Too Much Spam: Another negative of SaneBox is that it may send too many mails into the spam folder and then it becomes difficult to retrieve them.
Bring some sanity to your cluttered mailbox, try @sanebox today sanebox.com/ via @supermonitoring
Verdict
The overall verdict about the SaneBox online program is that it is very easy and user-friendly. It helps users to determine, which mails are important and which need to be discarded. The main benefit of using SaneBox is that it reduces the burden of your mailbox and allows smooth usage.
Get notified about our new posts
By submitting this form I accept the
Privacy Policy
and I agree to receive blog-related information from Super Monitoring.