Rawshorts – AI Software for Making Animation Video
Rawshorts is an AI software that aids in creating animated videos, promo videos, marketing videos, explainer films, and so on by using text. It is, basically, an artificial intelligence tool that makes videos with ease and more swiftly.
Thus, it saves valuable time in creating videos for an organization. It also offers a range of variations so that you can customize your videos, texts, and graphics according to your taste.
For its flexibility, many video makers highly recommend the Rawshorts. Even it is used to make high-quality videos with its DYE methods without paying for this.
However, I'll explain all its unique features, pros, and cons in this review. So, let's dive into the discussion.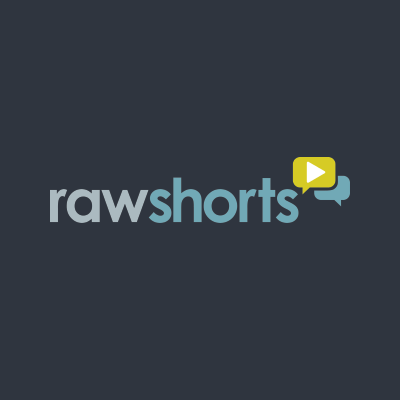 How Does Rawshorts Work?
Rawshorts is too easy to work if you have formal knowledge of computers. As it is an AI-based technology, you can make your videos more smoothly and quickly. You must follow some simple steps to make an animated video through Rawshorts. Also, there are a lot of animated video software available on MarketerRakib. Rawshorts is one of the best.
First, you need to open an account on the official website. There you can see different types of templates Rawshorts offers. You have to select one as per the requirement.
Besides, you can modify the templates if you dislike the selected one. Modification can be done in many ways. For instance, you can add text, audio, transition, and effects according to your taste. You can also set the time duration of the content and so on.
When you are done with the settings of the video, then go for uploading it. Afterward, the Rawshorts machine learning algorithm will scan the video scripts to realize the motive for your storyboard.
Then, AI searches for media assets suitable for the screenplay and sets them on your timeline by operating the voice narration.
At last, you need to overview the extemporary draft, or you can use the existing drag-and-drop editor to make necessary changes. Finally, you can save the project or publish it on social media.
Special Key Features
In this competitive phase of technology, Rawshorts has occupied most of the interest of video makers. Its different impressive aspects also take this application higher than other competitive software. So, let's check some key features in detail.
Cloud-Based
Worthy of mentioning, Rawshorts is a cloud-based AI video editor and text-to-video maker. So, it would be best if you had an internet connection to use it. You can learn more about Text to Video on IbusinessTrends.
You can also access your data and work with it from anywhere as long as you are connected to the internet. There is no option for software downloading in this application.
Exclusive Templates
Rawshorts offers a wide range of templates to choose from its significant catalog. It makes the videos more unique and simpler without using any artistic talent. It also keeps itself upward for its simplicity than other competitive tools.
Each template has different criteria, so you can use the template as per your need. You can also quickly modify the ready-made template to give a different look by adding text, audio, visual elements, etc., to your video project.
Premium Objects
Apart from the templates, Rawshorts offers a vast quantity of objects. You can use those objects in making up the videos.
Objects are in the form of people, scenery, charts, backgrounds, etc., and those can be used easily in any template to make it more attractive. There are thousands of such objects built in the Rawshorts library.
Drag and Drop Capability
This feature makes Rawshorts more comfortable to use. Drag and Drop is a fantastic tool that permits you to move your object, person, or soundbite anywhere on any template.
You need to hold the mouse and place it wherever you want. It is also an effective tool in terms of customizing the video. Moreover, it consumes less time to complete. Video makers are thankful to Rawshorts, especially for having this feature.
Unique Pricing Structure
Rawshorts has not only monthly subscription facilities, but also it can be purchased from export. Usually, you have to pay the monthly subscription fee. It, however, can be purchased if you want to use Rawshorts occasionally. You cannot find this unique facility in other competitive tools.
Hire talent
Since Rawshorts is an AI-based technology, it has the potential to work instead of a human being. For instance, when you cannot modify the video, you can luckily ask Rawshorts to make the video.
Besides, Rawshorts has voice and content-creating talent ready to aid you. All in all, it can create the whole video for your project instead of you. It is one of the best reasons why consumers cherish Rawshorts.
Unlimited sharing
You can share files of any size, such as Facebook, YouTube, Instagram, Snapchat, or other social media.
As social media has different sizes and shapes, Rawshorts allows you to make excellent brand videos.
Whiteboard Animation
It is another fantastic feature of Rawshorts. You can make whiteboard animation videos through this software. You can also create animation by choosing a video scribe from the massive collection of professionally designed templates.
It makes the animation so fast and simply unique. As a result, you need not hire any fancy animator or studio.
Animated Social Post Creation
You can easily make any social post, even within a minute. You just need to upload your desired photo or text to the chosen templates. You can also pick it up from the Rawshorts library.
Besides, it helps you to create an attractive post with its drag-and-drop editor tool, which will take you to another level across social media. Rawshorts can also post fast on various social media platforms using its dynamic publishing tool.
Video Marketing with Spreadsheet
Spreadsheet to Video helps attract people to your delivered message and raises the conversation. It also operates contextual videos which suit the customer's attitude and product taste.
Besides, it is crucial to post something that carries relevant information about the present situation. Thus, Rawshorts helps you to do this, and your message will gain maximum reach.
However, Spreadsheet to video is suitable primarily for two departments: Marketing Agencies and Sales Professionals.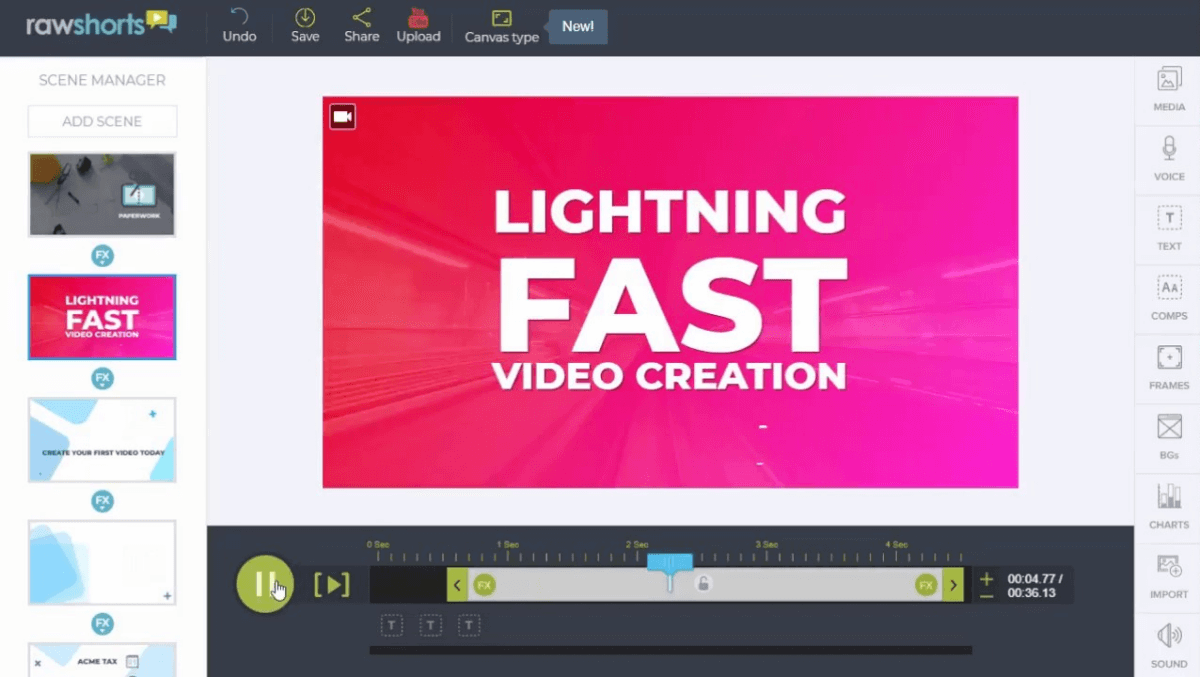 Rawshorts Pros and Cons
Despite having outstanding features, Rawshorts has some pros and cons. Let's check them as well.
Pros
Exclusive templates to choose from for making the video extraordinary.
Flexible AI video editor and text-to-video maker.
Excellent drag-and-drop editor tool.
Advance Artificial intelligence system.
High-resolution videos.
Cons
Internet connection is mandatory
The monthly subscription charge is very high.
Does not provide many features in its trial version.
In summary, it is inevitable to connect to the Internet while using Rawshorts. For this reason, many consumers recommend using this application for personal benefits rather than professional work.
So, if you can consider and overcome such problems, then Rawshorts is the best option for your business.
Rawshorts Pricing
Rawshorts offers three different types of pricing plans for users. Plans are Business, Essential, and Starter. Business and Essential plans have annual billing facilities with discounts. All the plans are described here.
Business Plan ($89/mo)
This plan provides some facilities, such as:
50 premium exports a month
1080p resolution
Social media (1:1 and vert.)
Third-party transfer right video
20 licensed clips a month
It is an advanced pack with the best features of the application. Its annual billing charge is $59 with a discount of 33%.
Essential Plan ($49/mo)
This plan provides:
25 premium exports a month
1080p resolution
Social media (1:1 and vert.)
Third-party transfer right
You can have every necessary thing to start your work with this plan. Its annual billing charge is $39 with a discount of 20%.
Starter plan (Free Trial)
This plan provides:
Five non-premium exports tools
480p of the resolution
Standard video format (16:9)
Watermark/outro
This plan permits using basic and premium assets in making the videos, but it fixed the basic assets to 480SD. You can convert this plan into business or essential plans wherever you want.
Frequently Asked Questions
Is Rawshorts Free?
Rawshorts has three paid plans: Business, Essential, and Starter. Among them, only the Starter plan offers you a free trial. You can use both basic and premium assets for creating your videos. Besides, it ensures you can use templates, drag-and-drop video editor tools, and so on for free.
Is Rawshorts Safe?
Rawshorts is absolutely a risk-free cloud-based application. No downloading is needed, so this software is free from infected installation. You can also use it from any computer anywhere. Only you just need to connect to the internet.
What are the top alternatives for Raw Shorts?
There are a few Rawshorts alternatives, for instance, Doodly, Animaker, PowToon, Movely, GoAnimate, EasySketchPro, VideoScribe, and more.
Does Raw Shorts provide an API?
Yes, Rawshorts provide an API.
Final Verdict
Rawshorts is a fantastic AI video editor and text-to-video maker software with extraordinary features. It has lessened all the difficulties in building animated videos. AI technology of this software takes the uploaded file and starts the process smoothly.
Rawshorts conveys your message through video to the customers and attracts them through social media. It can give a professional touch to your videos and make it possible to gather consumers' attention.
So, Rawshorts has excellent customer reviews and user experience. It is, however, unable to work or unavailable for some time due to a high-speed internet connection. As a result, it hampers making professional videos.
Nevertheless, if you want software that has some demerits but still can work worthy and professionally, then Rawshorts is the perfect choice for your business.
---
About the Author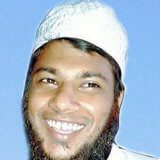 Asifur Rahman Rakib is a writer, Content Marketing Consultant, And CPA Affiliate Marketer. With 5+ years of digital marketing experience, he's passionate about leveraging the right strategic partnerships and software to scale digital growth. Rakib lives in Dhaka, Bangladesh, and writes about scaling your online influence on his blog marketerrakib.com.
Get notified about our new posts
By submitting this form I accept the
Privacy Policy
and I agree to receive blog-related information from Super Monitoring.