Rank Tracker – an Effective Tool for Keyword Research
Every SEO specialist is well aware that the focus is on two critical factors, such as getting quality backlinks as well as creating useful content. The success of published content depends on the quantity and quality of keywords. In this regard, experts conduct a thorough search for keywords. This work takes into account such factors as the frequency of use, competition, the amount of potential traffic attracted, and others.
To do a good job, you need to understand where and how to look for keywords, how to understand that the chosen keywords will be effective, and also how you can track progress.
There are many useful and effective online services and software to do this job. However, not everyone is comfortable working with a lot of programs, many of which are expensive. So, SEO specialists want to find a program that will allow them to complete all the important tasks and track progress.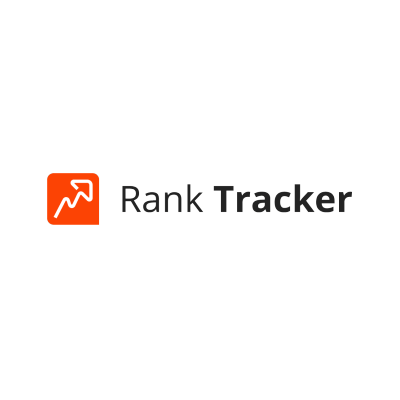 Well, now there is a perfect solution. Rank Tracker by Seo PowerSuite is what you were looking for. This software allows you to monitor your progress, check the keywords you use and find new, previously unused keywords, track the activities of competitors and check the effective keywords they use, and much more in one place. In total, the program performs over 55 functions and you no longer need to use countless expensive SEO tools.
Not everyone will be ready to buy software without knowing what it is capable of right away. Therefore, you can install the free version, which has most of the features available, to make sure the effectiveness of this tool.
We will talk about what opportunities open up for each SEO specialist when using Rank Tracker.
Cutting-edge keyword position monitoring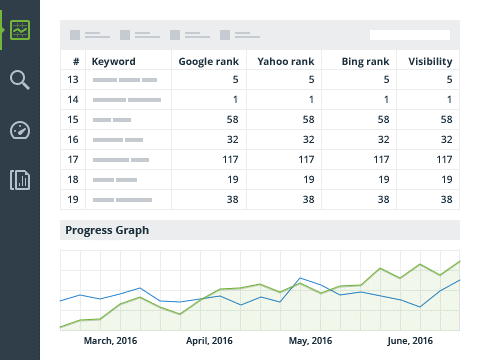 The most configurable rank checker tool you'll find is Rank Tracker. The instrument has you covered whether you need to examine positions internationally or locally. You can choose any search engine you want to analyze. In total, you can check more than 350 search engines in this software. At the same time, you can test this function without buying a license, since it is available even in the free version of the tool. You can keep track of a couple of dozen top scores or even a couple of hundred, whether you want to do this check every week or every day.
Keep an eye on your site's overall ranking and visibility score. Keep track of how your ranking position changes, such as when your term rises to the top of the SERPs or receives a highlighted snippet. In addition to analyzing the performance of your website, you can track the progress of your competitors. Not only will you learn what effective strategies they use, but you will also be able to analyze the keywords they use, as well as find unique keywords that are not used in your content.
Local rankings anywhere in the world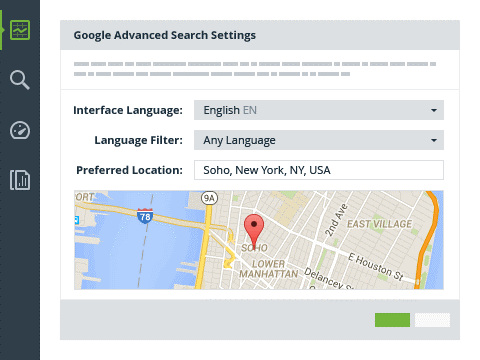 Searching for keywords doesn't have to be limited to your location, as you can track keyword rankings for any location on the planet. This tool is one of a kind, allowing you to accurately determine the position of the rating in any selected location. In doing so, you can specify the criteria required for you, such as country, state, or city, and indicate a specific postal address. The program has a language filter, as well as a preferred location.
Over 20 valuable tools in one
In the field of keyword research, this tool is unrivaled. Instead of using a variety of online services and software, you just need Rank Tracker.
With this tool, you can:
Track the performance of keywords you already use and rank for in search engines. You just need to enter your domain and the system will give you a complete picture, including all the keywords, their ranking, the amount of organic traffic, the level of competition, as well as the difficulty.
In the same way, compare your domain with a competitor's domain. You will see those keywords that benefit your competitor and get comprehensive information about them. Thus, this can be used as a hint to use new keywords in your content.

Find new keywords based on as-you-type search box suggestions. To search for new keywords, use these suggestions from the most popular platforms. Use Amazon if you're an e-commerce business or YouTube if you're producing video content. Instead of guessing, you get accurate information that will allow you to build a more successful SEO strategy.
Detailed analysis of any keyword in any search engine
You can evaluate the performance of not only the keywords you use but analyze each keyword accurately and find other competitors that use them. For example, choose Google and the keyword you are interested in. First, you'll see full details about the word: its difficulty, expected visits, estimated cost per click, and competition.
At the bottom, you will see a list of competitors using this keyword. The table next to each domain will contain the following information: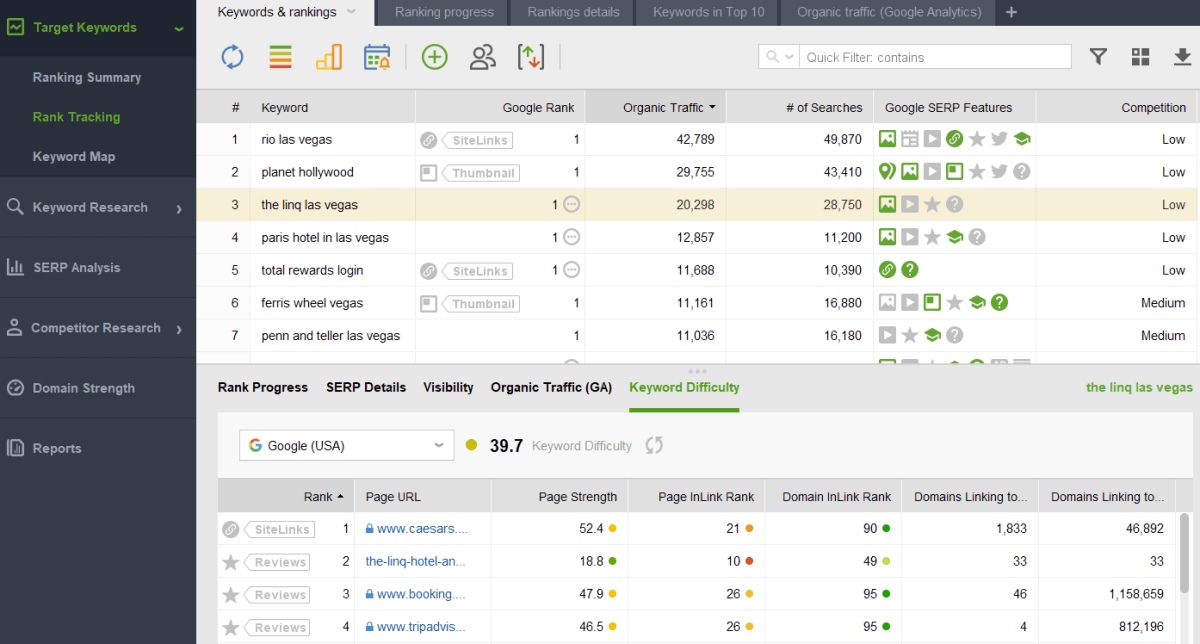 You will receive the same information about your domain, as well as its ranking among all the others.
Easy-to-use task automation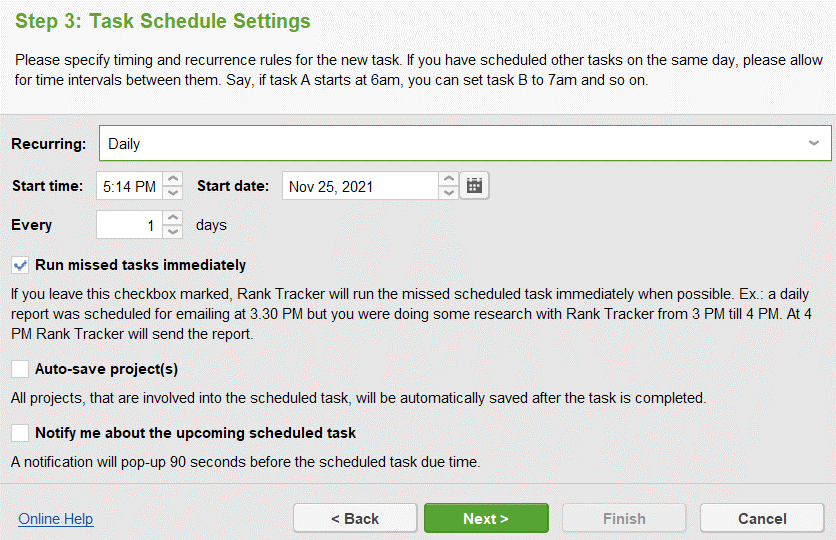 Ranking checks should be performed regularly. However, if you do this work manually, then this is a simple waste of time. Thus, in this program, you can configure the automatic execution of the rating check. You just need to specify how often you want the check to be performed, as well as select the keywords or groups that you need to check.
By using this feature, you will get a full check in a few minutes. The program doesn't need to be open. If you specify all the settings, then everything will be ready by the time you need this information.
Customized ranking reports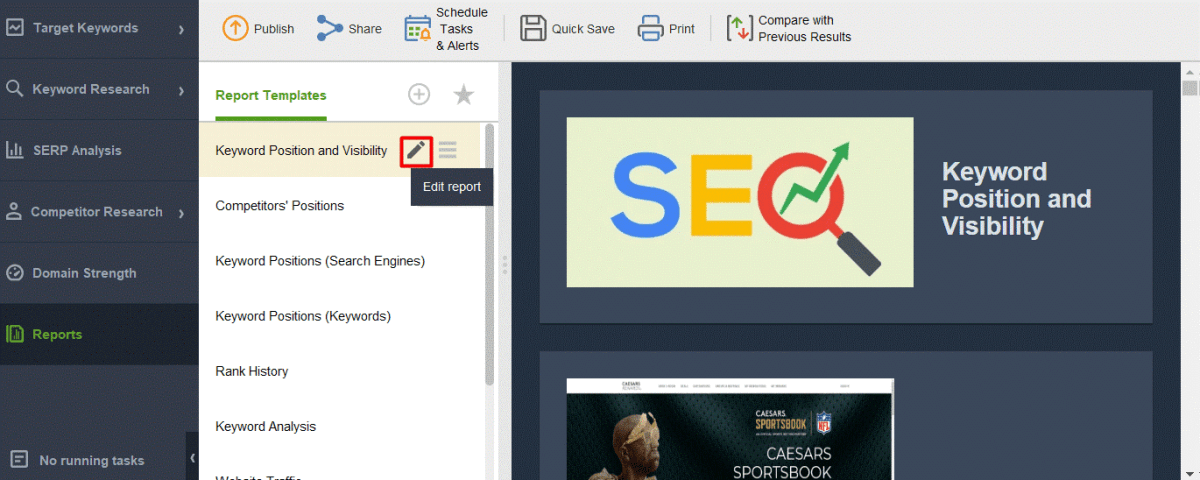 Using the licensed version, you will receive reports without a watermark. You can specify information about the company, which will be indicated in the title of the report. For convenience, you can use ready-made templates, and if you want to make reports more personalized, you can make changes to ready-made templates or create new ones.
To receive reports, you can use the settings functions, where you specify everything you need for a specific task. Such reports can be viewed on any device, be it a computer, laptop, smartphone, or tablet. Sharing them with customers is easy. All you have to do is get the report, upload it to the cloud, and you'll get a link that you can share with your client.
Reporting can also be automated. This could be keyword position reports, statistics, or other relevant information. In addition, you can set up a task so that when the report is ready, it will be sent to clients. The report can be sent in the form of a link, a text document, or an email. You just need to specify the settings, schedule reports, and specify the time to send reports to the customer.
Conclusion
Using one tool, you get access to over 55 different SEO-critical functions. Rank Tracker allows you to:
Analyze keywords you rank for;
Search for new effective keywords and combinations;
Track keyword position;
Make a detailed analysis of keywords in popular search engines;
Compare your keyword profile with your competitor's keyword profile;
Automate tasks and customize SEO reports.
Try Rank Tracker for free, and purchase a license to use all the features.
---
About the Author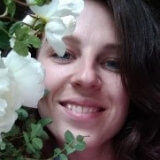 Tatsiana Tsyulia is a writer for SEO PowerSuite with 5+ years of experience in Digital Marketing, with a focus on Copywriting, Public Relations and Link Building.
Get notified about our new posts
By submitting this form I accept the
Privacy Policy
and I agree to receive blog-related information from Super Monitoring.