Top 5 Tools to Make Your Presentations More Engaging
Technological advances are certainly assisting in creating more engaging presentations. Choosing the right technology/software package for your situation, and making the most of it, can be a challenge. A boring monotonous, yet potentially informative presentation simply doesn't cut the mustard for many audiences. You need to keep them engaged, keep them interested and convey your points and arguments in a strong but sympathetic manner. This is often easier said than done!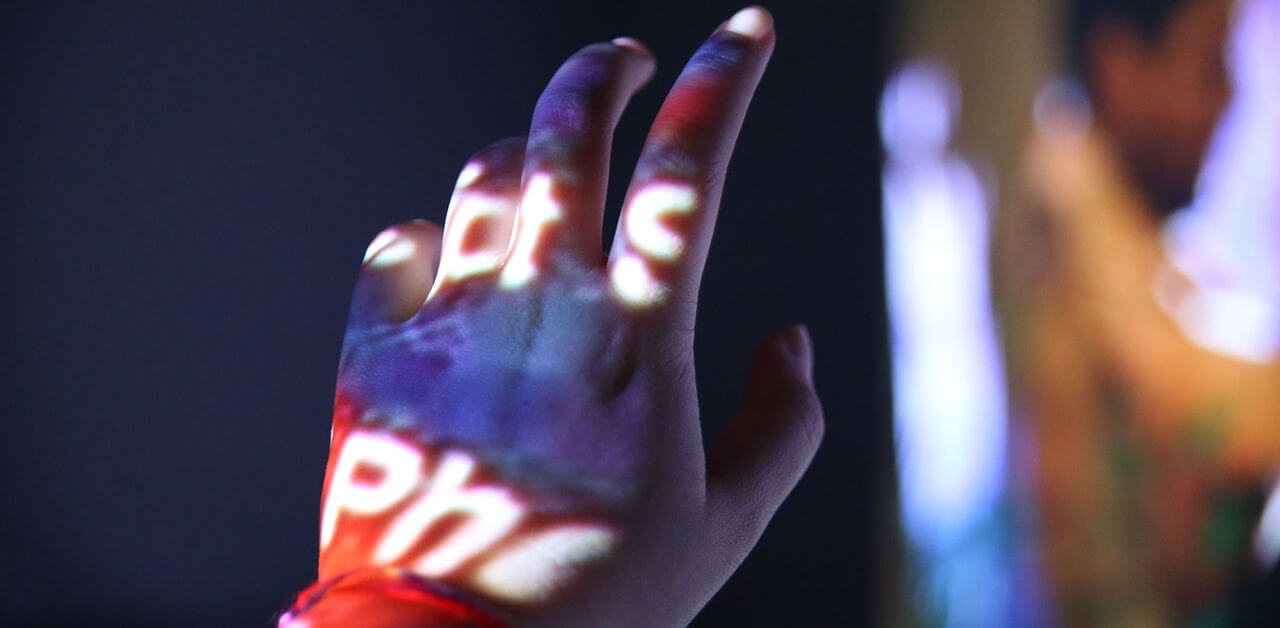 There are numerous tools available today to help make your presentations more engaging. While there is no one size fits all solution, the following five presentation tools are extremely popular.
1. Prezi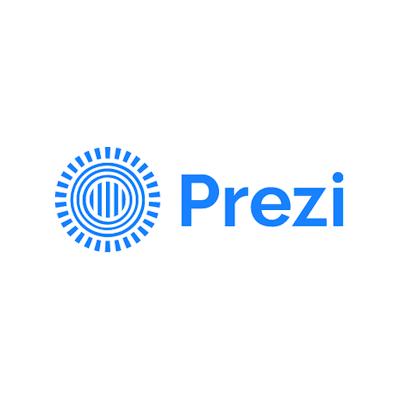 If you search the Internet for popular presentation tools, you will undoubtedly come across Prezi. The company offers presentation packages for educators and students but it is the business presentation software which leads the way. There are numerous benefits to consider such as:
The open canvas structure allows you to organise and reorganise your slides at the touch of a button.
With a simple but effective drag-and-drop facility you can move images, text and slides with no disruption.
Highlight images and data within slides using the "zoom reveal" function. Great for audience engagement!
No more fumbling in the dark for a lost slide or facts and figures. Navigate through your whole presentation at the click of a button.
Give your presentation the human touch. Take an interactive role using the video option, allowing you to appear alongside your content.
The ability to learn from past presentations is an integral part of the Prezi software package. Detailed analytics will show the popular and less popular areas of your presentation. This will allow you to fine tune your future offerings.
The package also has a huge library of templates to use, site privacy controls and ability to convert presentations into PDF. Focused, easy-to-use with numerous engagement options and in-depth analytical data, Prezi is leading the way in presentation software.
2. Piktochart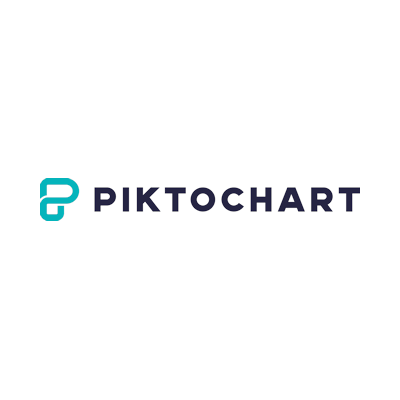 When it comes to online presentations, you will be lucky to find anything as comprehensive as the Piktochart presentation maker. The ability to translate raw data into eye-catching, audience engaging stories is priceless. Professionally designed templates create the foundations for your online presentation. Add in additional elements such as interactive maps and you will have your audience eating out of the palm of your hand.
Interact your slides with a virtual conference/video call by switching to presentation mode.
Expand your audience by downloading your presentation in PPT of PDF format, share on social media or off-line.
The drag-and-drop facility allows you to add templates, widgets, graphs, data and much more to your presentation.
Concentrate on the data in your presentation message. Leave Piktochart to organise the visuals and enhance audience engagement.
There are times where some things look, well, just too good to be true. This package is simple yet effective, eye-catching and informative, not to mention engaging. It offers the ability to bring raw data to life, and present your message in an easy to read format. In the past you needed a degree in art work to create professional presentations. Piktochart simplifies this process. Allowing you more time to tighten your presentation and speak directly to your audience.
3. Visme
With over 7 million users spread across 133 different countries, you will find it difficult not to come across Visme. The package offers anything from videos to infographics, documents to statistics. All combined into a highly focused, engaging presentation. Where do we start with Visme?
Choose from thousands of templates, millions of images and thousands of icons.
More than 50 different graphs, maps and data widgets will help you create a highly visual, engaging presentation.
Add audio, video and any other data stream of your choice, without disrupting the format of your slides.
Convert your data into colourful, eye-catching infographics which create focused output, encouraging engagement.
Show your presentation online, privately or allow individuals to download at their convenience.
Create, edit, customise and share, it really is that simple!
There is no better way to get your point across than striking, visual images. Convert your data into highly informative infographics, which can be shared at the touch of a button. As with the leading presentation packages Visme has an in-depth analytical section. Learn about your audiences, what keeps them engaged, what switches them off. Reshape your future presentations for maximum impact and audience engagement. Interactive, engaging presentations are within easy reach.
4. Emaze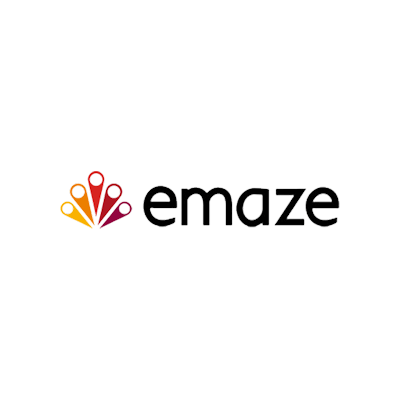 Creating a simple and highly effective presentation package is not easy. Bringing together visuals, data and engaging content is challenging. Emaze is fairly unique in that it allows you to redesign old PowerPoint presentations. When we say redesign, we really mean reinvent. So, what does Emaze have to offer?
A huge library of templates and video backgrounds will revolutionise that old PowerPoint presentation.
Add GIFs, media content, live social media feeds and other interactive elements. Keep your audience engaged.
Show your presentation online, off-line or make it available as a PDF download.
Eye-catching 2D and 3D slides allow you to display data in a huge array of different formats. An interactive presentation with a twist, visual images which will mesmerise your viewers.
As a cloud-based package, you can access and edit your presentation anywhere with an Internet connection.
Emaze is one of those software packages you have to see to believe. It more than breathes new life into old PowerPoint presentations; they are reincarnated into a new body. Your presentation can be viewed across many devices, with the ability to convert your text into any language. Concentrate on your content and let Emaze build your presentation.
5. Canva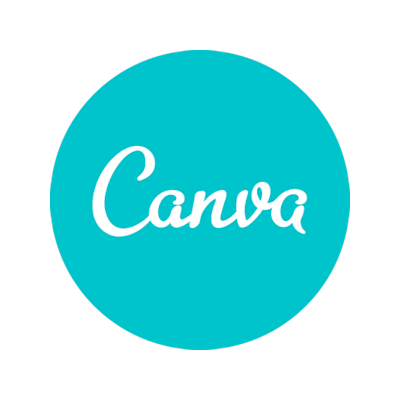 As it says on the Canva website, this presentation software package will turn you into a visual communicator extraordinaire. The drag-and-drop facilitation is simple, results mind blowing and audience engagement through the roof. Create, share and connect with your audience, attracting a raft of new business.
Hundreds of layouts, millions of photos and the ability to upload custom images. Retain the eye of your audience and maximise engagement.
Collaborate remotely with your team and other contributors to your presentation. All within a safe and secure environment, with privacy protection paramount.
Use stunning filters, text displays and choose from more than 120 fonts. Personalise your presentation.
Share your message across social media networks at the click of a button. Check the presentations hub for more ideas and strategies.
Use the Presentation Mode to begin live interaction from your Canva account.
Marrying innovation and simplicity is not easy. Spending more time formatting your presentation, than collating the data can be counter-productive. Canva is simple, innovative with thousands of different formatting options at your fingertips. Spend time on engaging data, presenting eye-catching images and selling your company services/products. Leave the technical part to the award-winning Canva software package.
Summary
There are many presentation software tools out there. However, each of the five tools above has different strengths, but they all have a common theme. They create a service which is simple yet effective, able to convert raw data into eye-catching images and deliver your message. Interacting with your presentation creates an important human touch.
Online, off-line or via PPT and PDF formats, there is the option to reach out and connect with an extended audience. The ability to analyse audience interest/participation in fine detail allows you to continually refocus your efforts. Find out what works, then deliver. Simple…
---
About the Author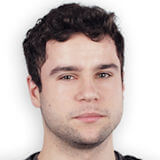 Jake Stainer joined Typeform as employee #29 and the second person in the marketing team. After optimising Typeform's viral loop, Jake spent 3 and half years scaling the SEO and PPC channels, thus building a cross-functional growth marketing team of 10 people. Recently, he co-founded Outreach Humans, which helps B2B SaaS companies seriously scale SEO.
Get notified about our new posts
By submitting this form I accept the
Privacy Policy
and I agree to receive blog-related information from Super Monitoring.