Litmus – The Ultimate Tool To Test Your Email
In Email Marketing, testing and correcting the coding of the email you design is one of the most important steps. It helps the marketing team to ensure better conversion and click through rates. Testing is highly recommended especially if you have coded the mail yourself. This step is often skipped by many email marketers and they end up sending emails full of errors and mails which may qualify as spam and land up into the receiver's spam folder. Email Testing allows you to know how your mail would appear to the people using different email clients like Gmail, Yahoo! Mail, Hotmail and more….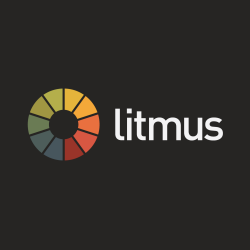 Litmus.com is a website which offers email testing and tracking services. Litmus can be said to be a versatile tool which allows you to ensure that your mail looks beautiful everywhere including mobile browsers and devices. And in today's competitive world I don't think you would like to lose your business to rivals. Thus, you must make sure that your emails appear, will your email qualify as "not a spam" and land up into the customer's inbox, all the links point to the proper web pages and the overall performance of the mail to ensure high conversion rates. In short, Litmus is a tool to confirm that the emails you create are supported by most or all of the devices having different sizes and equipped with different browsers and settings.
How Does It Work?
The basic idea behind Litmus is that you need to send the email you created to an email address provided by litmus or just upload it to the website. After this litmus would come up with screenshots for different email clients and shows how your email would look on these clients so that you can check for errors and correct them easily.
The User Interface
Litmus.com has a simple, very instinctive and easy to use interface and this allows users to easily access the application to test their emails. Once you sign up you can get started with testing your email by selecting the environments you want your email to test for like Outlook, Lotus, Apple Mail, Gmail, and even various mobile clients like Symbian, Windows mobile, iPhone, iPad and more. All the major options are covered in this list of more than 30 clients including the main web clients Gmail, Yahoo! And Hotmail which can be viewed in IE and Firefox environments too.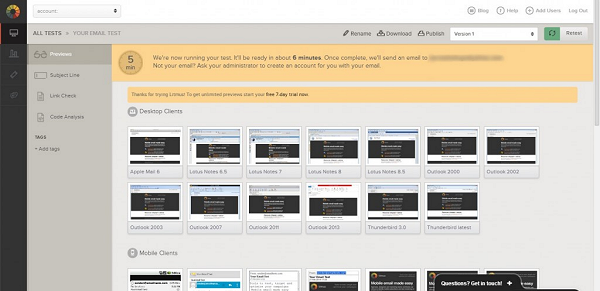 Not Just Emails! Websites too…
Litmus doesn't only test html emails for their design but also tests websites and you can check your website on 8 different browsers for design errors. It provides easier and is best for testing static pages. It takes a screenshot of your website when you provide the link and the design and appearance of the website can be modified in accordance with these screenshots. These screenshots can be shared easily with your clients and team by making them publicly visible.
The Screenshot Options
You can select how you want the screenshot to appear there are various modes available such a Preview Pane only with images on or off, Full email with images on or off. Though these options are not available with every email client many of them do offer an option to block images. One must keep a check on the status boxes on Litmus to keep a check on delays and the unavailability of certain features. The screenshots are of amazing quality and the errors in the design can be easily detected.
The Test for Spam Filter
A spam also known as Junk email or unsolicited bulk mail is an identical email sent to many recipients. These mails often lead to phishing sites or websites which host malwares. Email filtering is the process of organizing the incoming mails according to a predefined criteria. These filtering processes are automatic and the email you design may qualify as a spam during this automatic process. To ensure that your email is not treated as a spam by the email client Litmus offers a Spam Filter Test. It checks your email with many popular email filtering services such as SpamAssassin, Postini etc. and gives a list of email clients/Spam Filtering services which support or do not support your mail.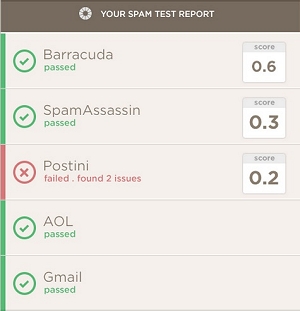 Email Analytics
Do you want to know who read your email? Who deleted it? What Browser and Device was used to do the same? And did anyone forward your mail to friends and family or even if they took a print?
Litmus.com provides perfect analysis of the email like it would give you the percentage of people Glanced, Skimmed, Actually read and what percent of recipients were engaged. It also tells us about the percentage of recipients using a particular email client for example 23% use Apple Mail, 25% Use Gmail and more. It even tracks whether the recipient clicked the print, forward, delete button for your mail so that you can keep a track of people who share your content and even you can check how many discount coupons got printed. Using Litmus you can keep a track of your users worldwide and lets you identify which region of the world your subscribers belong to and which time zones are important especially when you plan to launch a multilingual website or an email in different languages.
The Litmus Community
The litmus community has answers to almost every query regarding email designs and coding and even has a wonderful tutorial library and you can even learn from fellow designers around the globe.
Test your newsletter in different email clients and webmails, check it against spam filters with @litmusapp litmus.com via @supermonitoring
Pricing
There are 3 plans available at Litmus:
Basic: This costs 79$ per month and includes unlimited Email testing, Interactive testing and Community access but does not include Spam Filter test and email analytics. This can be accessed by one user and one colleague.
Plus: This costs 149$ per month and includes unlimited Email testing, Interactive testing and Community access and also include Spam Filter test and email analytics. This can be accessed by one user and one colleague.
Premium: This costs 399$ per month and includes unlimited Email testing, Interactive testing and Community access and also include Spam Filter test and email analytics. This can be accessed by ten users.
These plans may appear to be heavily priced for individual marketers and small agencies thus this application is used more by large companies and wouldn't prove to be economical for an individual.
Get notified about our new posts
By submitting this form I accept the
Privacy Policy
and I agree to receive blog-related information from Super Monitoring.