Top 15 Helpdesk Software and Ticketing Systems
The fierce competition existing in the market today is a result of the numerous choices available for customers. All they need is a click to switch brands. It's that simple.
Traditionally, product and price were the two elements that gave businesses a competitive edge. This is no longer the case. Increasingly, customers are valuing experience more than product and price. A recent study shows that customer experience is surpassing product and price in brand differentiation.
Accordingly, customer expectations are shaped by the extent to which their requirements are met by the brands they follow. These expectations have changed significantly over the last decade. When it comes to getting customer service, customers expect their issues to be resolved fast, and they are no longer willing to wait for hours or days to get a response.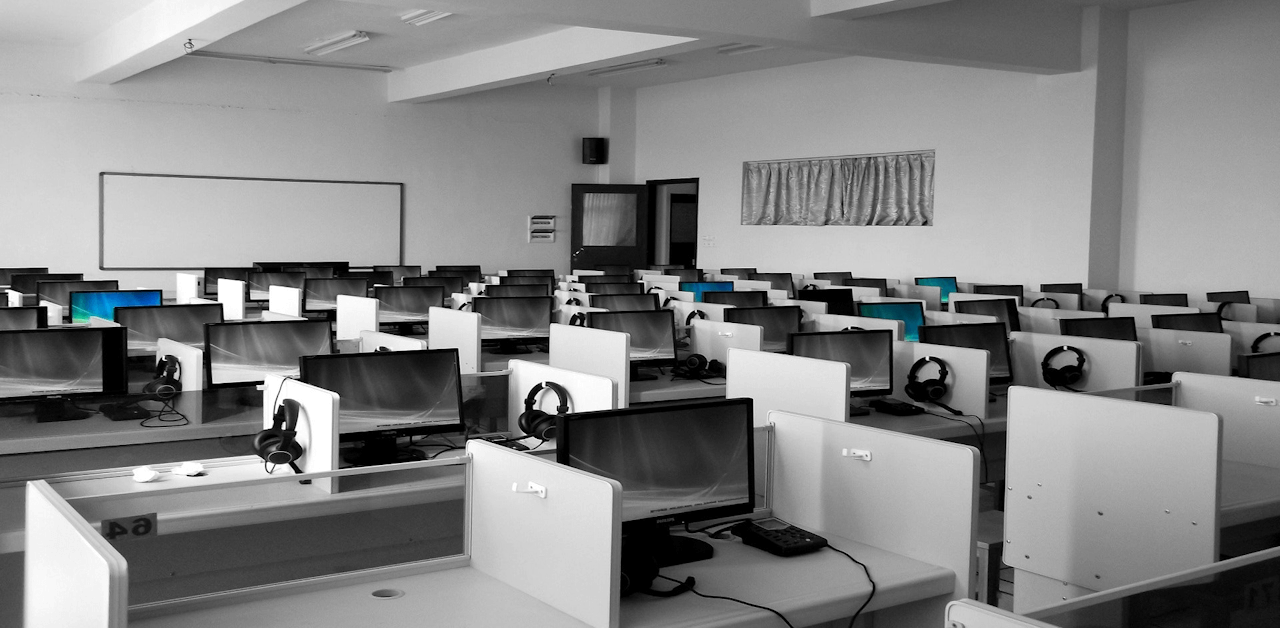 So, what does a positive experience in customer service look like? For 80% of US customers, a good experience is defined by how brands provide help to their customers. These people want services that are not just convenient and fast but are provided by knowledgeable staff.
In light of this, it's high time that companies across the globe embrace powerful tools to up their game. One such tool is helpdesk software. It provides firms with everything they need to manage customer requests and resolve them in a timely manner.
But, with scores of tools available on the market today, selecting one can be a challenge. Worry not. We are here to help you out.
This helpdesk software guide provides a list of some of the powerful ticketing tools that can equip your support staff with the right capabilities to serve customers in the best possible way.
1. ProProfs Helpdesk
ProProfs Helpdesk is a simple cloud-based software that helps businesses resolve customer issues fast and efficiently. Its advanced features, powerful functionality, and robust integrations make sure that your support team has everything required to manage customer requests and address them at the earliest.
It helps in: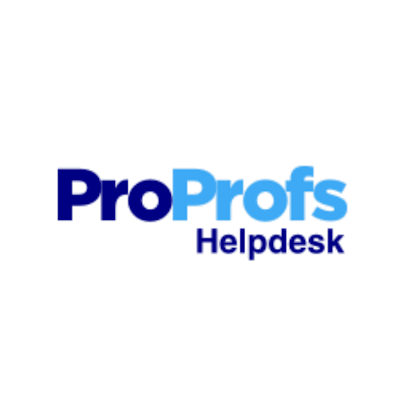 bringing all incoming customer tickets on a single platform
assigning them to different individuals
bookmarking tickets
adding labels to tickets
providing canned responses to repeated queries
creating child tickets
increasing collaboration among agents, and much more.
When customer requests are managed seamlessly, customers are bound to receive uninterrupted and seamless service from agents, which is what ultimately matters.
The best part about this tool is the fact that it teams well with ProProfs Knowledge Base and ProProfs Chat. This is an added advantage, as agents get the power to provide customers with real-time solutions to their answers, either via chat or by giving self-help options to customers.
This free helpdesk ticketing software is ideal for reducing customer support tickets and ensuring that they are addressed in minimum time.
Top features:
Shared inbox
Internal Notes
Child tickets
Canned responses
Smart analytics and reports
Ticket management
Powerful integrations
Pricing – starts at $0.
2. Zoho Desk
Zoho Desk is one of the top helpdesk tools and ticketing systems that solely focuses on the customer. Its suite of features are focused on businesses, agents, as well as customers, thus ensuring that the entire process of customer support becomes a breeze.
This AI-backed tool is all you need to organize tickets, contextualize them, collaborate by tagging colleagues, and provide instant responses to customers. Besides the basics, Zoho Desk has much more in store for you. It allows you to monitor the performance of your helpdesk, agents, and managers, take a closer look at the problems, automate repetitive actions, and enhance customer engagement.
Top Features: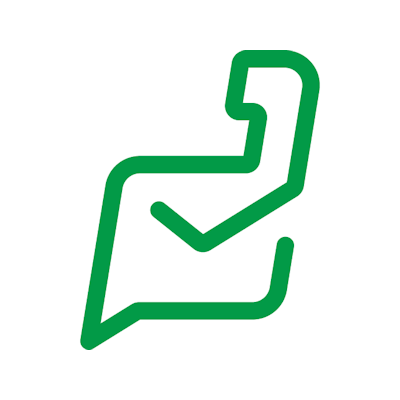 Ticket assigning and notification
Email management
Agent collision detection
Multichannel support
Advanced performance analytics
CRM integration
Performance dashboards including time tracking, blueprint, and ticket status
Ticket assignment
Notification rules
APIs
Pricing – starts at $0.
3. Jira Service Desk
This service desk software provides both customer service and IT Service Management (ITSM) solutions for businesses, particularly those in the IT sector. Designed for both internal and external teams, Jira Service Desk makes the provision of end-to-end services a breeze. This service desk manages tickets efficiently by supporting seamless collaboration between teams working in different departments.
As an ITIL-certified service desk, Jira service desk gives service agents everything they need to respond to customer requests immediately. The tool uses database synchronization, redundancy, and index replication to facilitate easy access to essential data even during downtimes.
Top Features: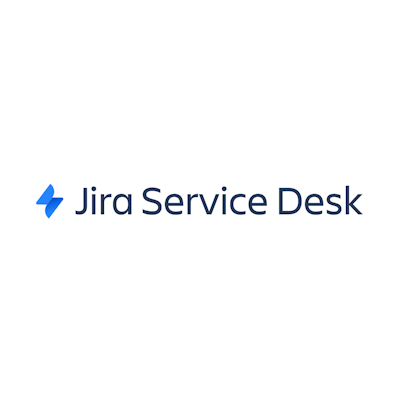 ITIL- certified
Task automation
Analytics and reports
Open source interface
Incident management
Post-incident reviews
Configuration management
Team collaboration
Issue tracking
Pricing – starts at $10/3 agents/month.
4. TeamSupport
TeamSupport provides an easy-to-use helpdesk ticketing system that enables companies to foster team collaboration not just within the customer service function but also across departments. The software comes with a wide array of functionalities that allow your support staff to manage and address customer issues efficiently. It helps you rise beyond ticket resolution and focus on building meaningful relationships with customers.
The tool is noted for its IBM Watson technology that provides real-time sentiment analysis to agents, helping them analyze the tone of customer response, and provide immediate solutions. Besides, it integrates well with third-party tools, including Dropbox, MailChimp, and more.
Top features: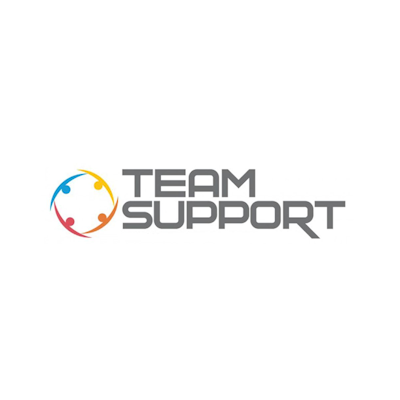 Ticket management
Ticket Automation
Workflows
Suggested solutions
Sentiment analysis
Mobile agent tools
Ticket collision prevention
Customizable dashboards
Integration with third-party apps
Pricing – starts at $50/agent/month.
5. HelpSpot
It is an intuitive, simple helpdesk ticketing system that helps companies in handling their customer support needs with ease. With this tool, companies can streamline their efforts when it comes to providing accurate, timely, and inclusive support services. HelpSpot comes with numerous customization options and workflow features that make it suitable for businesses of any size and working in different industries.
Top features: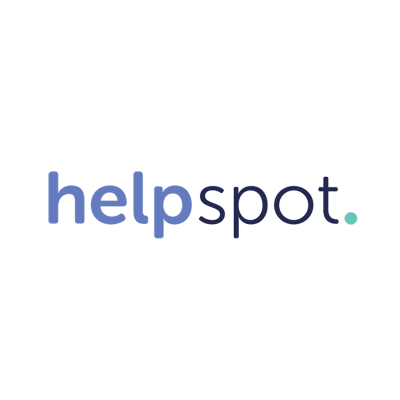 Task automation
Ticket management
Custom branding
Matrix report
Collision detection
Pricing – starts at $0.
6. NABD System
This helpdesk software allows companies to deliver top-notch customer support across all communication channels. Companies that use NABD System are able to delight their customers by fast-tracking issue resolution and allowing them to engage with the software from communication channels of their choice. This helps you listen sincerely to your customers from anywhere and at any time of the day.
NABD System is popular for its comprehensive reporting system that helps you support staff smartly monitor, measure, analyze, and improve their performance.
Top Features: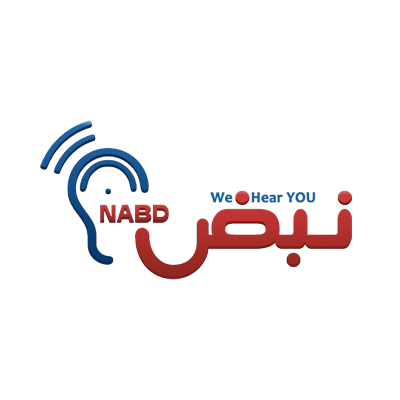 Case management
Collaborative communication
Workflow customization
Unified dashboard
Analytics and reports
Sentiment analytics
Root-cause analysis
Time tracking
Multilingual interface
Pricing – starts at $0.
7. Teamwork
This helpdesk software provides your support team with a simple, user-friendly interface that helps them keep track of all customer communication, thus ensuring that no customer request goes unseen. It turns all customer request emails into tickets and consolidates them on a single, shared platform, where agents can manage them. Teamwork makes your support staff more responsive by making the entire process of ticket resolution fuss-free.
Top features: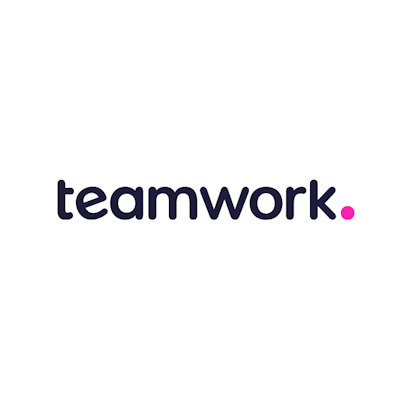 Ticket management
Reporting and analytics
Collision detection
Priority tickets
Custom tags
Canned responses
Workflow automation
Smart inboxes
Pricing – starts at $7/agent/month.
8. Hiver
It is a simple helpdesk designed to help businesses provide customer support from their Gmail accounts. The software allows your service teams to work jointly from a shared Gmail account, consolidate all customer emails, assign them to experts, and offer customers quick solutions to all their queries.
It keeps your teams in sync with one another, eliminates confusion, and ensures that both your agents and customers get a seamless experience. Hiver allows your support staff to keep track of all emails and helps in addressing the risk of having multiple agents working on the same issue.
Top Features: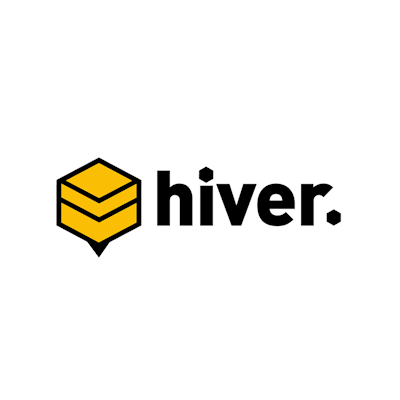 Shared inbox
Internal notes
Labels
Email Reminders
Collision alerts
Collaborative inboxes
Team collaboration
Email delegation

/ul>

Pricing – starts at $11/user/month.

9. Freshdesk

It is a market-leading cloud-based software designed to help small businesses, as well as large companies, provide customers with the best experiences when it comes to customer support. Using Freshdesk, companies can streamline support operations using a wide range of automation tools, provide multichannel support to customers, boost the productivity of support teams through gamification and automate team workflows.

Freshdesk is designed to increase operational efficiency in customer support. It achieves this by facilitating team collaboration, ticket management, multichannel support, and management of service level agreement. Its customizable ticket management system can be configured to meet the unique operations of any business, allowing service reps and managers to keep tabs on the number of inquiries or requests that need to be addressed.

Top features:

Ticket management
Workflow management
Collision detection
Canned responses
Smart notifications
Merging tickets
Custom ticket views
Third-party integration

Pricing – starts at $0

10. Mojo Helpdesk

This is another ticket management system that is simple to use and extremely easy to set up. Like any other helpdesk system, it brings all customer conversations to a single location, making it easier for your agents to resolve customer issues. Of importance to note is the fact that Mojo Helpdesk integrates seamlessly with the G-suite that makes it easy for agents to navigate to helpdesk through their Gmail accounts. The tool comes with in-built reports to facilitate performance monitoring and measure progress.

Top Features:

Custom ticket forms
Email integration
Custom views
Storage management
Reports and analytics
Advanced security
Canned responses
Detailed dashboard
Customizable email templates

Pricing – starts at $0

11. UVdesk

It is an open-source helpdesk ticketing system that is designed to help businesses across industries deliver unmatched support services to their customers. The tool smoothens the support process, making it easy for agents to serve customers. The software allows users to customize the helpdesk, convert email queries into issue tickets, and route them to relevant agents for fast resolution.

The best part about UVdesk is that you can integrate it with marketplaces like Amazon, eBay, and also with your mailbox – Gmail, Hotmail, etc. Its customizable features allow users to modify the tool as per their requirements, making it one of the best in the market.

Top features:

Ticket administration
Task management
Multichannel support
Conversion of emails into tickets
Workflows
Import data
Secure and flexible

Pricing – starts at $11/agent/month.

12. Jitbit Helpdesk

If you run an IT company, you'll find this ticket management system extremely useful. It is a simple yet powerful software that integrates easily with numerous third-party applications. While it has many unique features, Jitbit stands out for its polished email ticketing system that converts emails into tickets with ease.

JitBit guarantees a smooth conversion process to ensure your customers get the pleasant experience they deserve. It comes with several email protection functions, including deduping and anti-spam, to keep irrelevant emails off your mailbox.

Top features:

Task automation
Mobile version
Team mailbox
Knowledge base
Ideas forum
Canned responses
Asset management

Pricing – starts at $29/agent/month

13. ServiceDesk Plus

It is a robust tool with unmatched features that equip your IT teams with the right capabilities to deliver exceptional customer support. It is a simple, easy to use software that is suitable for both small and medium-sized companies. Its extensive reporting capabilities, smart automation, and powerful integrations make ServiceDesk Plus a useful helpdesk tool.

System admins and technicians in IT companies can use ServiceDesk Plus to manage incidents and resolve complex customer issues at a fast pace. The asset management function enables such companies to monitor and manage their IT hardware and software assets, and use them judiciously for maximum output.

Top features:

Ticket management
Ticket routing
Workflow
Incident management
Problem management
Change management
Asset management
Performance reports
Third-party app integration

Pricing – available upon request.

14. Kayako

This cloud-based helpdesk provides companies, both small and large, with an efficient way of handling customer concerns in multiple languages. It offers a complete suite of tools that includes live chat software and a shared inbox. Kayako makes it easy for support teams to manage customer requests and conversations across different channels. Its ability to help companies draw insights from customer queries and improve their responses gives it an edge over other helpdesk tools.

Top features:

Ticket management
Insightful Reports
Custom reporting
Slack integration
Ticket deadline management
Real-time messaging
Multilingual support
Shared inboxes
Automated rules and workflows

Pricing – starts at $15/agent/month.

15. Zendesk

Zendesk is a comprehensive support suite that enables businesses to delight their customers with pleasant support experiences. This ticket management system stands out for its ability to make support customer-centered. Zendesk automatically consolidates customer data from different sources and brings it on a single platform, thus enabling quick and personalized support.

Zendesk comes with highly customizable, easy-to-use features that boost the capacity of companies to listen to customers and fix their issues instantly. This cloud-based software is highly versatile and ideal for both small and large firms operating across industries such as technology, retail, media, and more.

Top features:

Multichannel support
Agent collaboration
Insightful reports
Ticket management
Pre-defined ticket actions
Custom views
Mobile-friendly
Third-party app integration

Pricing – starts at $5 an agent.

Make your Company Customer-Centric

To stay afloat in today's competitive business environment, your company needs to focus on customers and delight them with positive experiences. Helpdesk software and ticketing systems provide powerful ways to meet the mounting expectations of your customers.

By leveraging the unique features and tools that an ideal helpdesk tool provides, your service teams will be able to collaborate better, use canned responses to get back to customers, and manage tickets more efficiently.

Most importantly, helpdesk software enables your company to listen to customers by consolidating requests from different communication channels, turning them into tickets, and routing the tickets to service agents. This puts you in a position where you are better equipped to meet the expectations of your customers and boost their satisfaction.

Choose the right tool from the helpdesk ticketing software list provided above and start delighting your customers today.

---

About the Author

Dwayne Charrington is a technical writer currently associated with ProProfs Helpdesk. He possesses hands-on experience in writing for the customer service industry. Dwayne is insightful when it comes to industrial challenges, emerging customer service trends, and how businesses overcome related challenges. Dwayne likes drawing connections between different industries and entities while designing his blogs.
Get notified about our new posts
By submitting this form I accept the
Privacy Policy
and I agree to receive blog-related information from Super Monitoring.