3 Graphic Design Tools and Resources for Bloggers
Graphic design tools help you create cool visuals that you can use for your blog and get more traffic to your site. You can use these visuals and post them on Instagram, Facebook and other channels. As such, design tools aren't something that bloggers can live without.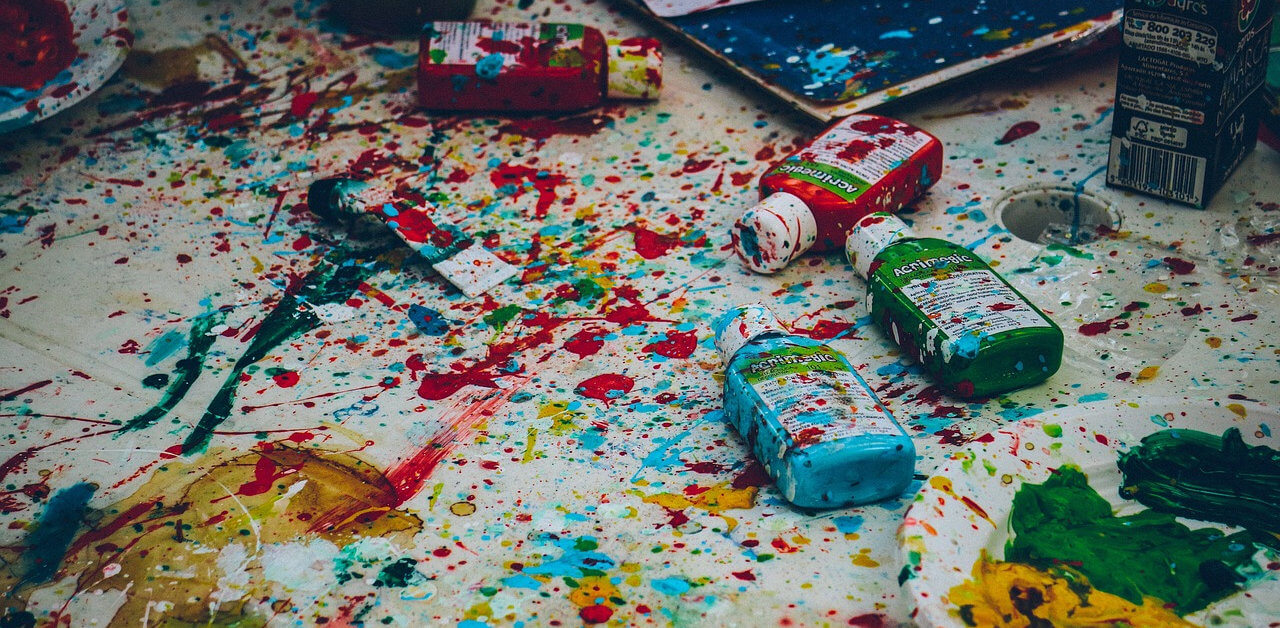 Here in this post we will talk about three tools and resources for design that you can use as a blogger.
1. Canva: Your All-in-One Graphic Design Solution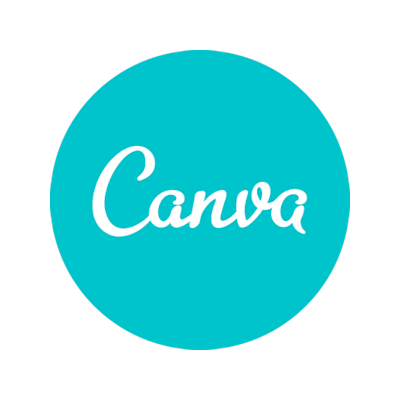 When it comes to user-friendly and versatile graphic design tools, Canva reigns supreme. With its intuitive interface and extensive library of templates, fonts, and images, Canva has become the go-to platform for bloggers seeking to add a creative flair to their content. Even those without prior design experience can easily create stunning visuals for blog posts, social media, and more. Whether it's crafting striking infographics or designing attention-grabbing featured images, Canva has bloggers covered.
Its popularity has soared, and for good reason – it offers an extensive range of features that cater to designers of all levels, from beginners to seasoned professionals. Whether you're an entrepreneur, blogger, social media manager, or simply someone who loves to get creative,
Canva opens a world of possibilities for designing captivating graphics.
One of the key highlights of Canva is its user-friendly interface. Even if you have no prior design experience, you'll find it remarkably easy to navigate through the platform and create stunning visuals within minutes. The drag-and-drop functionality allows you to seamlessly combine elements like images, text, and shapes, giving you the flexibility to craft the perfect design for your blog or social media post.
A diverse library of templates is another reason why Canva has gained such popularity. With thousands of pre-designed templates available for various purposes, bloggers can quickly find a starting point for their graphic design projects. From blog headers and featured images to social media posts and infographics, Canva has a template for virtually any occasion.
Moreover, Canva offers an extensive collection of stock photos, illustrations, icons, and fonts that can be used to elevate the visual appeal of your designs. Gone are the days of scouring the internet for suitable images – Canva provides access to a vast repository of high-quality assets that complement your content perfectly.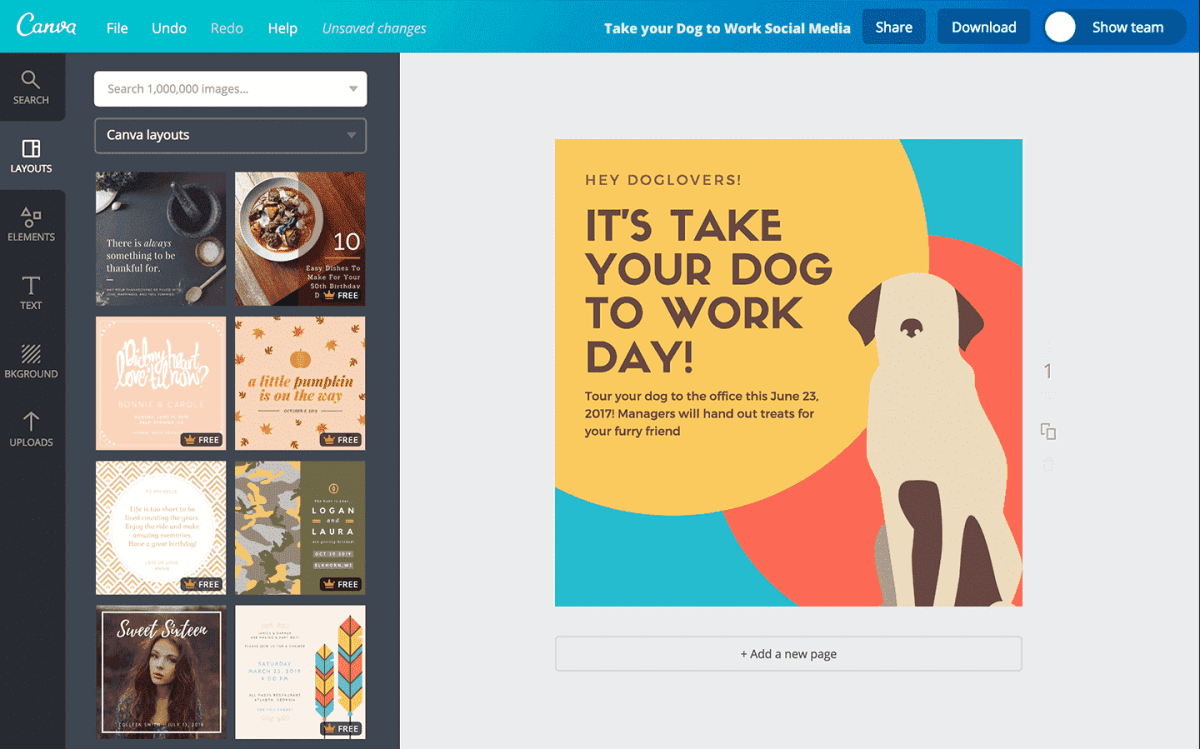 But Canva's features go beyond the basics. It enables you to customize your graphics to align seamlessly with your brand's identity. You can upload your own logos, images, and fonts to maintain consistency and create a unique brand aesthetic. This capability is particularly valuable for bloggers seeking to establish a strong and recognizable brand presence across all their platforms.
While Canva offers a free version with plenty of functionality, there's also a premium subscription that unlocks even more design elements, templates, and features. The premium version allows users to take their designs to the next level, offering greater flexibility and creativity in their projects.
One of the most significant advantages of Canva is its ability to streamline collaboration among teams. Bloggers working with virtual teams can easily share their designs, provide feedback, and work together in real-time, making the creative process more efficient and seamless.
In conclusion, Canva has earned its reputation as an all-in-one graphic design solution for bloggers and content creators. Its user-friendly interface, diverse template library, and customization options make it a powerful tool for crafting captivating visuals. Whether you're a beginner or an experienced designer, Canva empowers you to unleash your creativity and create graphics that leave a lasting impression on your audience.
2. BrushGalaxy: The Professional's Choice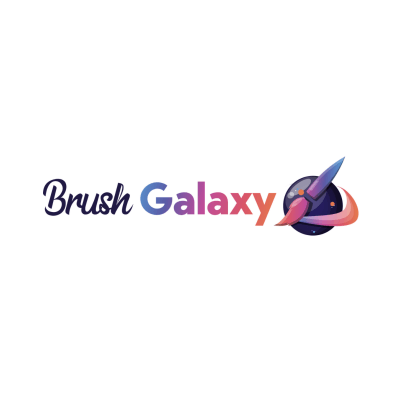 For bloggers looking for more advanced graphic design capabilities, BrushGalaxy should be the choice. It offers limitless choices but doesn't come with a learning curve. A single subscription provides you access to over 50,000 Procreate brushes and there are brushes for all seasons and applications.
The results are unparalleled. Bloggers can create custom graphics, manipulate images, and achieve a level of precision that elevates their brand aesthetic to a professional level.
The range of brushes available is huge and you can cover everything from monoline brush sets, to calligraphy types, anime, and cartoon brushes too.
You can choose a brush, maybe make alterations to the brush on iPad and then use that to create new and fresh designs.
There are different types of brushes available like sketching brushes, inking brushes and drawing brushes. The sketching brushes are for quick sketching. They have different styles of pencils, crayons, and chalk.
These brushes are great for coloring or sketching in detail.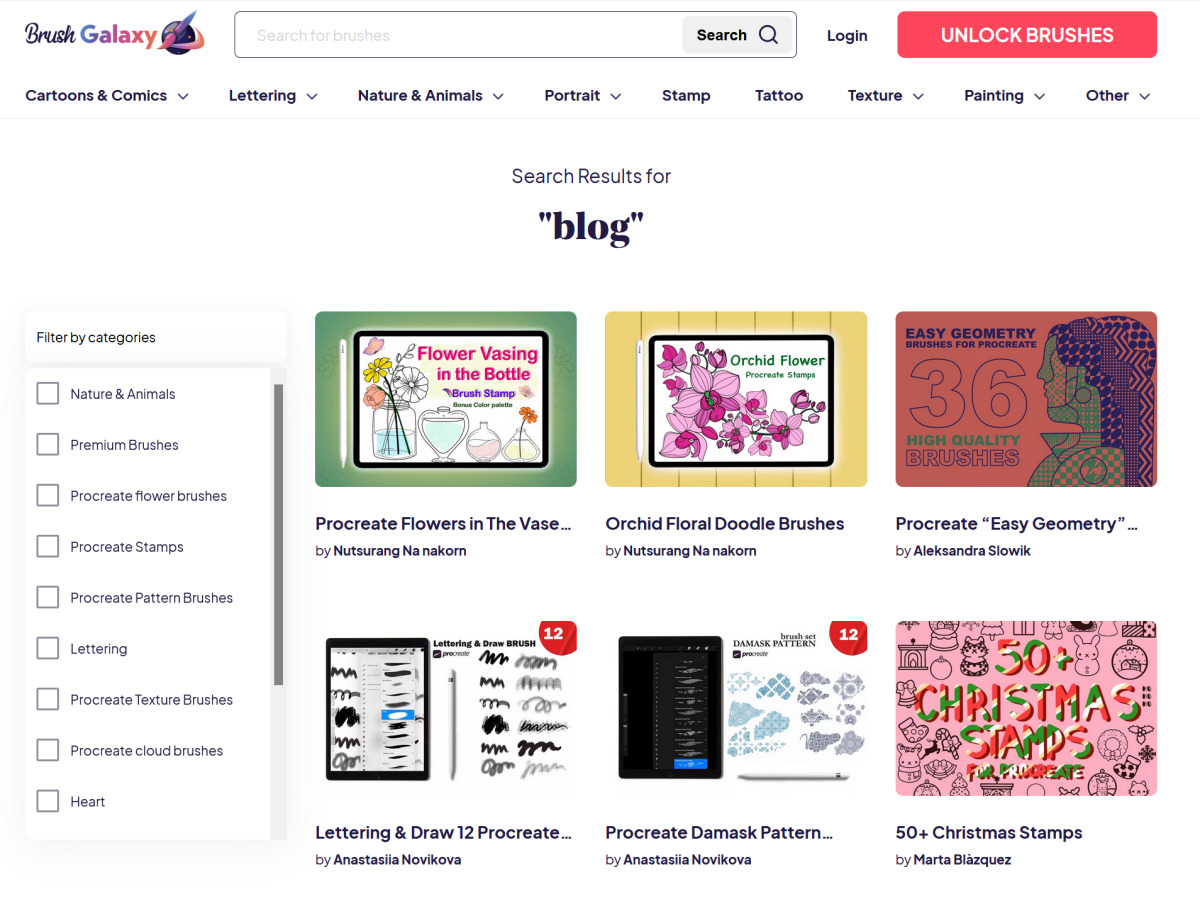 The inking brushes are smoother in comparison and are great for creating lines and line art.
The brushes are great for people who want to work with pens or markers.
This is great for drawing outlines and then filling them up later with color.
The drawing brushes are great for adding light and shadows and can add details and texture to your work.
There are also calligraphy brushes which have a totally different purpose. Procreate's calligraphy brushes are ideal for creating text. They're pressure sensitive with the sole exception being Monoline brushes and allow artists to create clean and smooth calligraphy.
The set of brushes arrives in different textures. Aside from writing you can do outlines as well.
3. PicMonkey: Simplicity and Versatility Combined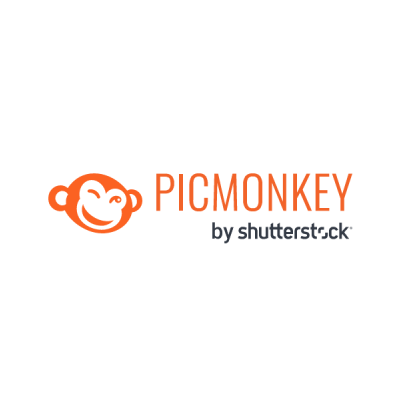 PicMonkey strikes the perfect balance between simplicity and versatility, making it an ideal choice for bloggers who seek a straightforward design experience. The platform offers an array of easy-to-use editing features, allowing bloggers to quickly enhance their visuals without compromising on quality. From basic edits to artistic filters, PicMonkey empowers bloggers to add a unique touch to their graphics effortlessly.
Whether you're a seasoned designer or a novice looking to enhance your visuals, PicMonkey offers an intuitive platform that makes the design process a breeze.
One of the standout features of PicMonkey is its user-friendly interface. From the moment you land on the platform, you're greeted with a clean and straightforward design, making it easy to navigate through the various features. The intuitive layout ensures that you can quickly find the tools you need, allowing you to focus on your creative vision rather than getting lost in a sea of options.
Despite its simplicity, PicMonkey offers a diverse array of editing features that cater to a wide range of design needs. Whether you want to enhance the colors and contrast of an image, add text overlays, or create eye-catching collages, PicMonkey has you covered. Its versatility allows you to experiment with different styles and effects, unleashing your creativity and helping you achieve the desired look for your blog or social media post.
In addition to the editing features, PicMonkey also provides a rich collection of templates and graphics that serve as a starting point for your designs. These pre-designed elements are not only time-saving but also ensure that your creations look professional and aesthetically pleasing. Bloggers can choose from a variety of templates for blog headers, social media posts, invitations, and much more.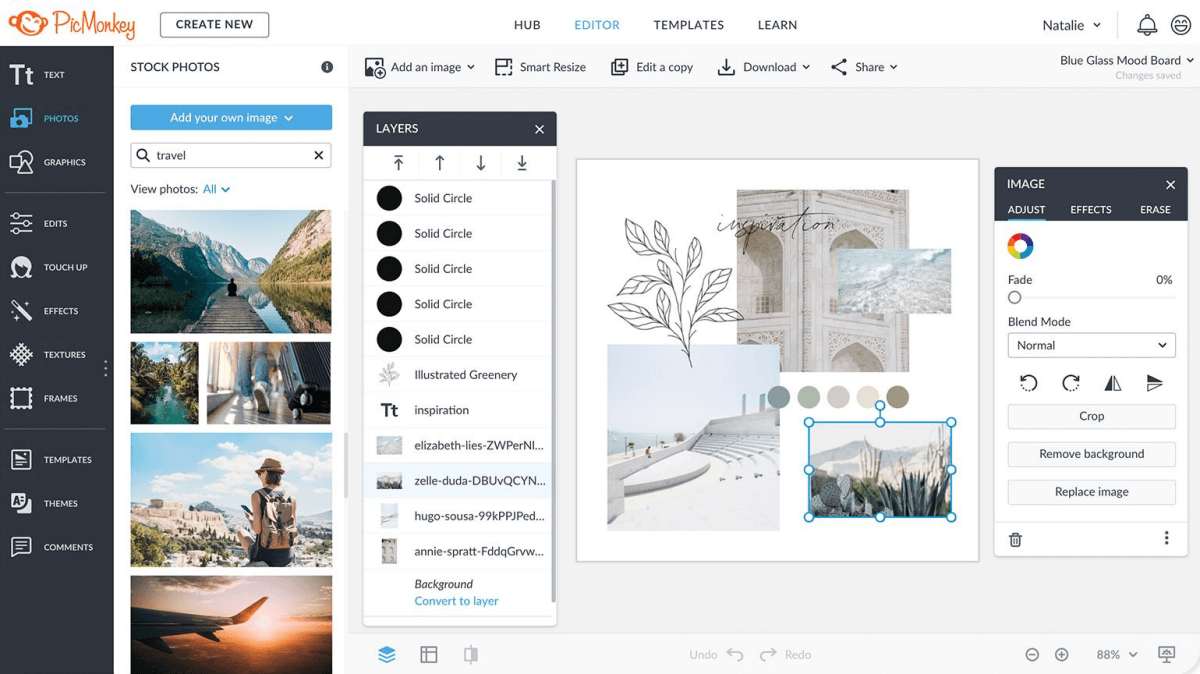 PicMonkey's simplicity and versatility extend to its photo retouching capabilities as well. With just a few clicks, you can erase blemishes, smooth skin, and make other adjustments to perfect your images. This functionality is particularly useful for bloggers who want to present polished and visually appealing photographs to their audience.
Furthermore, PicMonkey's integration with popular social media platforms allows you to directly share your creations with your audience. With seamless connectivity to platforms like Instagram, Facebook, and Twitter, bloggers can effortlessly showcase their designs and engage with their followers.
For bloggers on the go, PicMonkey offers a mobile app that brings the same simplicity and versatility to your fingertips. Whether you're traveling or waiting for a coffee, you can create and edit visuals on your smartphone, ensuring that you never miss an opportunity to capture your creative ideas.
In conclusion, PicMonkey is a go-to graphic design tool for bloggers who seek simplicity without compromising on versatility. Its user-friendly interface, diverse editing features, and extensive template library make it an ideal choice for crafting captivating visuals. Whether you're designing for your blog, social media, or other online platforms, PicMonkey empowers you to create stunning graphics that resonate with your audience and elevate your online presence.
How to Choose the Right Graphic Design Tool
Selecting the ideal graphic design tool for your blogging needs can be overwhelming. To make an informed decision, consider factors such as your budget, design proficiency, and specific project requirements. If you are a beginner with minimal design experience, Canva or PicMonkey might be the best starting points. However, if you are aiming for professional-grade graphics and have the time to master a more intricate tool, Adobe Photoshop is worth the investment.
Integrating Graphics into Blog Content
Incorporating well-designed graphics into blog content is essential for attracting and retaining readers. Visuals break up blocks of text, making articles more approachable and engaging. To ensure an effective integration of graphics, bloggers should strategically place visuals throughout their posts, use relevant images, and maintain consistency with their brand aesthetic.
Enhancing Branding with Custom Graphics
Custom graphics are a powerful way for bloggers to reinforce their brand identity. Consistent visuals create a memorable experience for readers and strengthen brand recognition. Utilizing graphic design tools, bloggers can craft logos, color palettes, and other branding elements that align with their unique style and message.
The Future of Graphic Design Tools for Bloggers
As technology continues to advance, the landscape of graphic design tools is also evolving. The future promises exciting developments that will further revolutionize the way bloggers create visual content. From enhanced AI-assisted design to seamless integration with other platforms, bloggers can look forward to more efficient and innovative design solutions.
Conclusion
Incorporating captivating visuals is no longer an option but a necessity for bloggers aiming to stand out in a saturated digital world. Canva, Adobe Photoshop, and PicMonkey are three exceptional graphic design tools that cater to bloggers of all levels. Whether you're a beginner blogger or an experienced content creator, these tools empower you to unleash your creativity and elevate your blog's visual appeal.
---
About the Author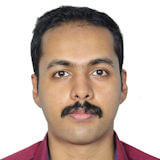 George Mathew is a blogger andwriter at Kamayobloggers a site for sharing cutting edge marketing advice.
Get notified about our new posts
By submitting this form I accept the
Privacy Policy
and I agree to receive blog-related information from Super Monitoring.
Leave a response: