Canva or Affinity Designer: Which will you choose?
Graphic design is the art through which messages and ideas are communicated visually. Graphic design is also known as communication design and refers to the way designers connect with people through graphics or images. Elements of graphic design such as color, line, shape, space, texture, etc., influence the perception of consumers and viewers. Graphic design is a field that has an impact in various fields around the world. Many companies and startups are looking for graphic designers to create their websites. Website creation requires coding and designing various details of the website. A graphic designer makes the website attractive to the customers so that they want to visit the website and work with the company. There are many providers, like IONOS, which help you create and optimize your website, so your business can grow and develop further.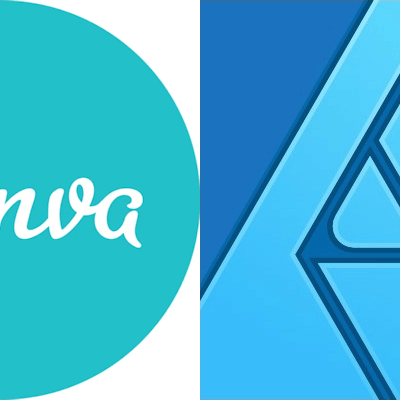 There are many graphics software available to people. Each of these applications has its own unique features. The choice can be difficult because some features aren't available, as there are limited template options, or because the price is too high.
To help narrow down the choices, here are two graphic design apps – Canva and Affinity Designer.
Canva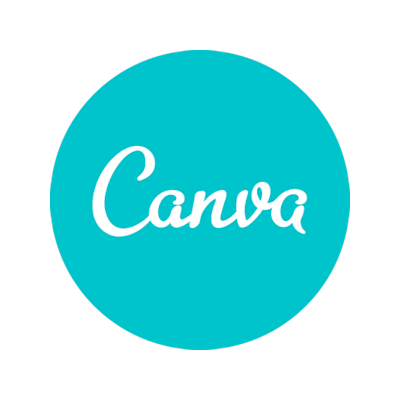 Canva is an online platform for graphic design. The tool is helpful for students, teachers, and designers. Canva allows its users to create invitations, zoom backgrounds, business cards, flyers, etc.
The projects created with Canva are a combination of beautiful designs, layouts, and photo editing. Whether an individual or a group, anyone can use Canva for photo editing or collaborative projects. The software is free and has paid subscriptions for other applications.
The three founders, Melanie Perkins, Clifford Obrecht, and Cameron Adams, created the designing platform in Perth, Australia, in the year 2013.
In order to work with Canva, the user must register and log in via email or Facebook. After the user creates an account, Canva is used for photo editing, creating presentations or documents, and many other visual contents that the application offers.
Pros of Canva
Canva presents many advantages to its user, including:
It is user-friendly, and the easy interface allows beginners to use the application well.
Anyone can design using Canva, one does not need to be a professional designer to use the application.
Templates can be customized in the way the user wants to.
The designs can be downloaded in formats like JPG, PNG, PDF, even as MP4 video or a GIF.
Canva also provides group access for working on a collaborative project.
Through social media collaboration, designs created on Canva can be directly posted on those media platforms.
The web fonts of Canva Pro are a cross match to other web contents.
Cons of Canva
The designing app has some weak points too. It is hard to use on small screens and the free version is for a limited period of time. There are other disadvantages, including:
The software works slowly and crashes sometimes.
The data breach has added an unavoidable flaw for its current users.
The grids cannot be resized.
The team collaboration only works if the user has a Canva Pro subscription.
Affinity Designer
Affinity Designer is a design platform for creating vector graphic content. This tool is used by graphic designers, game developers, and professional illustrators for creating UI or UX designs. There are several features in this application that allow users to create a beautiful project with colors and live shapes.
Affinity Designer is part of the "Affinity Trinity", including Affinity Photo and Affinity Publisher. The software is developed by Serif, a company of British software developers and publishers.
Pros of Affinity Designer
Affinity Designer had its initial release six years ago. This year it had its stable release in the month of July.
The users who used the application found that it is user-friendly.
The gradient tools are flexible to make designs.
Switching between the raster and vector graphics is a smooth operation.
Live preview can be made from repeated patterns.
Affinity Designer has no file size limits.
Cons of Affinity Designer
However, there are certain shortcomings of the application, including:
No option to change the file format. The application may open a file in any format, but the users are forced to save the file in the Affinity file format.
The processing power of Affinity Designer is slow in certain devices like iPads.
There is no vector eraser in the designing persona, making it difficult to edit small vector errors.
Affinity designer does not provide a natural perspective grid.
Canva has been around for a long time. Many graphic designers have been using it for years and have become familiar with this application. Affinity Designer, on the other hand, is a relatively new application with a small number of users. Here is a detailed comparison of the two applications.
Pricing and Other Details
Canva
Affinity Designer
$12.99 per month for Pro
Pro includes:

420,000+ free templates with new designs daily
Create 1 Brand Kit and upload your own fonts and logos
Unlimited use of Background Remover
Resize designs infinitely with Magic Resize
Save designs as templates for your team to use

$30 per month and for Enterprise
Enterprise includes:

Control your team's access to apps, graphics, colors, logos, and fonts with brand controls
Control team uploads into Canva
Built-in workflows to get approval on your designs
Set which elements your team can edit, and stay on-brand with template locking
Unlimited storage

A free trial is provided by Canva.
A free version is available too for a limited period of time.

$24.21 for iPad
iPad OS –
iOS 12 or above

$60.54 for Mac
Mac OS:

10.9 Mavericks
10.10 Yosemite
10.11 El Capitan
10.12 Sierra

$60.54 for Windows
Windows OS:

Windows 7 (Service Pack 1; Platform Update KB2670838; Aero enabled)
Windows 8.1
Windows 10 (1607 Anniversary update or higher)
Features
Canva
Affinity Designer

Collaboration Tools
Content Import/Export
Content Library
Search/Filter
Version Control
Video Editing
Pattern, Color & Art Storage
Presentation Tools

2D Drawing
Collaboration Tools
Data Import/Export
Design Management
Prototype Creation
Search/Filter
Templates
Deployment and Support
Canva
Affinity Designer
Deployment:

Desktop – Mac
Desktop – Windows
Mobile – Android
Mobile – iPhone
Mobile – iPad

Support:

Email/Help Desk
FAQs/Forum
Knowledge Base
Chat

Deployment:

Mobile – iPhone
Mobile – iPad
Desktop – Mac
Desktop – Windows

Support:

Email/Help Desk
FAQs/Forum
Knowledge Base
Alternatives
Canva
Affinity Designer

Lucidpress
Flipsnack
Honey Book
Corel Draw

Creatopy
Ceros
Flipsnack
Jumpstory
Languages
Canva
Affinity Designer
Canva is available in more than a hundred languages. Some of them are:

Spanish
English
Portuguese
French
German
Italian
Polish

Affinity Designer is available in nine languages, including:

Chinese
Dutch
English
French
German
Italian
Japanese
Portuguese
When you see the comparison, for many people it is more advantageous to use Canva because it has a global reach. But Affinity Designer is new to the market and has the opportunity to evolve. The newness of Affinity Designer gives developers more room for improvement than many other graphic design applications lack.
Affinity Designer is a captivating option for Apple fans. The application is compatible with many Apple devices. While Canva is an option for Android users.
---
About the Author

Emily Walker was born and raised in Charlestonin 1985. After graduating from high school, she studied a double major in economics and journalism and hasbeen working as a freelance journalist for several years now. She specializes in topics related to e-commerce, digitization and security issues.
Get notified about our new posts
By submitting this form I accept the
Privacy Policy
and I agree to receive blog-related information from Super Monitoring.