Gamify Your Daily SEO Activities with Morningscore
Morningscore is a gamified SEO tool that improves your search engine optimization strategies. This tool improves website's exposure, ranks, and general performance in search engine results by offering a wide range of tools and functions.
Morningscore's main objective is to give you in-depth information about the performance of your websites and assist you in identifying potential areas for development with fun. This is achieved by providing useful information, metrics, and analytics about keyword potential, traffic sources, and rival. You may better understand your website's organic traffic, keyword rankings, and search engine exposure using Morningscore.
The platform offers real-time statistics and monitoring features that enable users to keep tabs on the performance of their website and make decisions based on facts and figures. Let us dig in more depth to know whether Morningscore is the ideal SEO tool for your specific needs.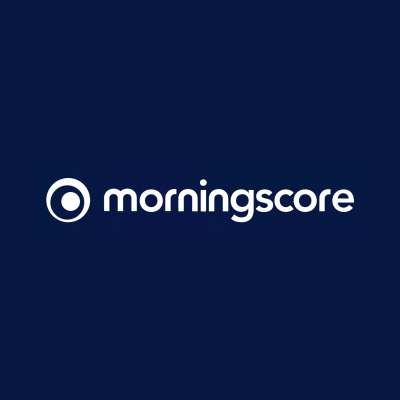 Features
Morningscore has a ton of features, some of which are far better than what others have to offer. Some of the aspects of Morningscore are listed below. As the owner of a website, you want to know the actual results and the value of the traffic that you are generating by using different SEO techniques.
Keywords Analysis
Your SEO campaign's base comprises a variety of keywords. Improving your organic exposure is difficult without access to the proper keyword research. The Keyword tool in Morningscore are above average in this situation. It analyze your website and compiles a list of all the search terms for which your page is ranked. You will see a ton of important information, such as search volume, position on Google's result page, CPC for Google Ads, and historical statistics.
All of this information is highly important and aids in locating the best keywords for creating more effective SEO campaigns. In along with your data, Morningscore creates a list of keywords and other pertinent details about your rivals. Additionally, it displays Google rankings for the same keyword. Using this information to customize your SEO efforts might help you outrank your competition. Additionally, you may retain a list of significant keywords that you might wish to utilize later. Due to lower keyword difficulty and larger search volume, you may quickly generate a significant amount of traffic using these keywords without encountering intense competition.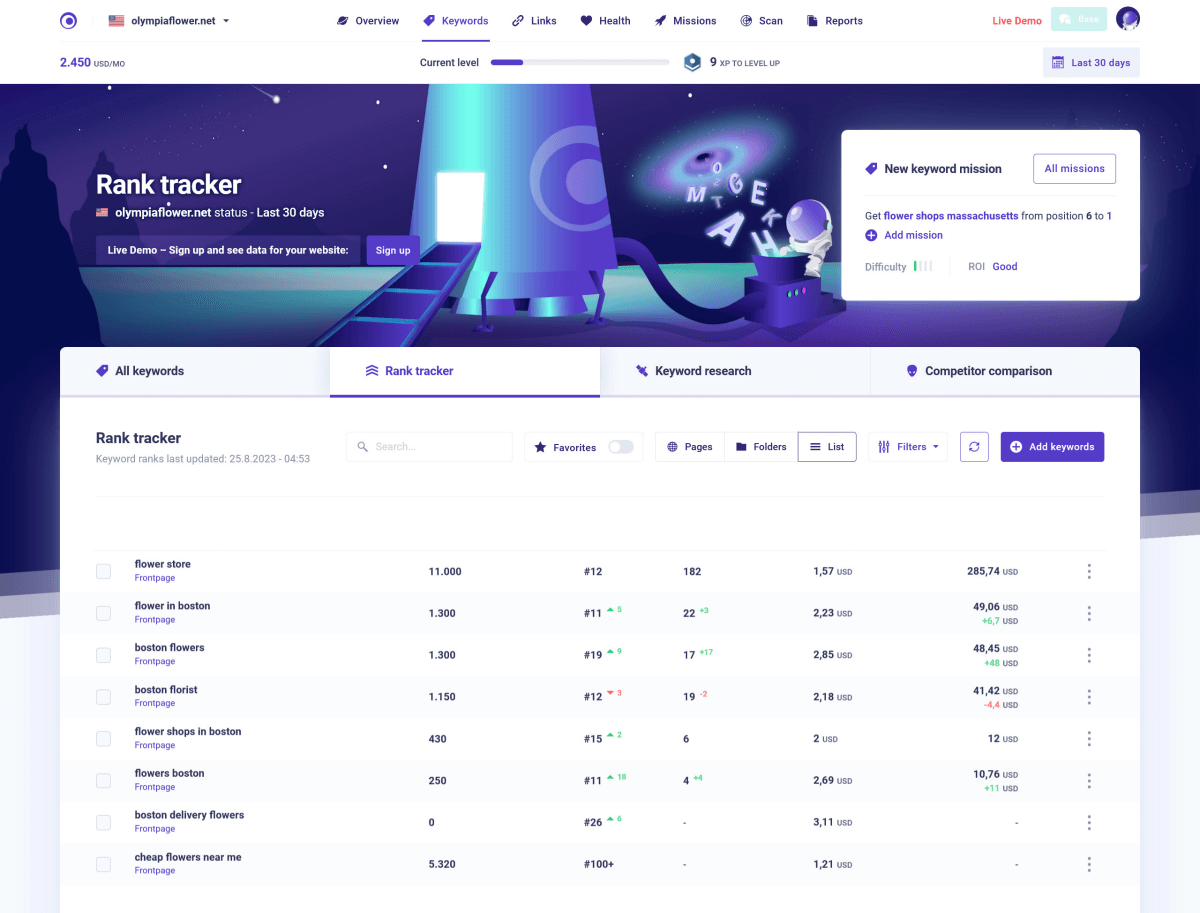 Link Overview
Another crucial component that any SEO tool must have is link. The most critical component of any SEO plan is link development. You cannot expect to significantly increase in your organic traffic without effective link-building. The link overview feature in Morningscore is really helpful in this case. This tool provides you with comprehensive details on all the links you've lately gained or lost. You also receive detailed link information, such as their worth, anchor text, URL, and many other things.
The finest aspect is how Morningscore divides each link into "Do-follow" and "Do-not Follow" sections. This makes it incredibly simple for you to choose which links to follow and which ones to ignore. Additionally, you can see how you stand in terms of links compared to your rival. Last but not least, Morningscore displays the total number of links pointing to your website.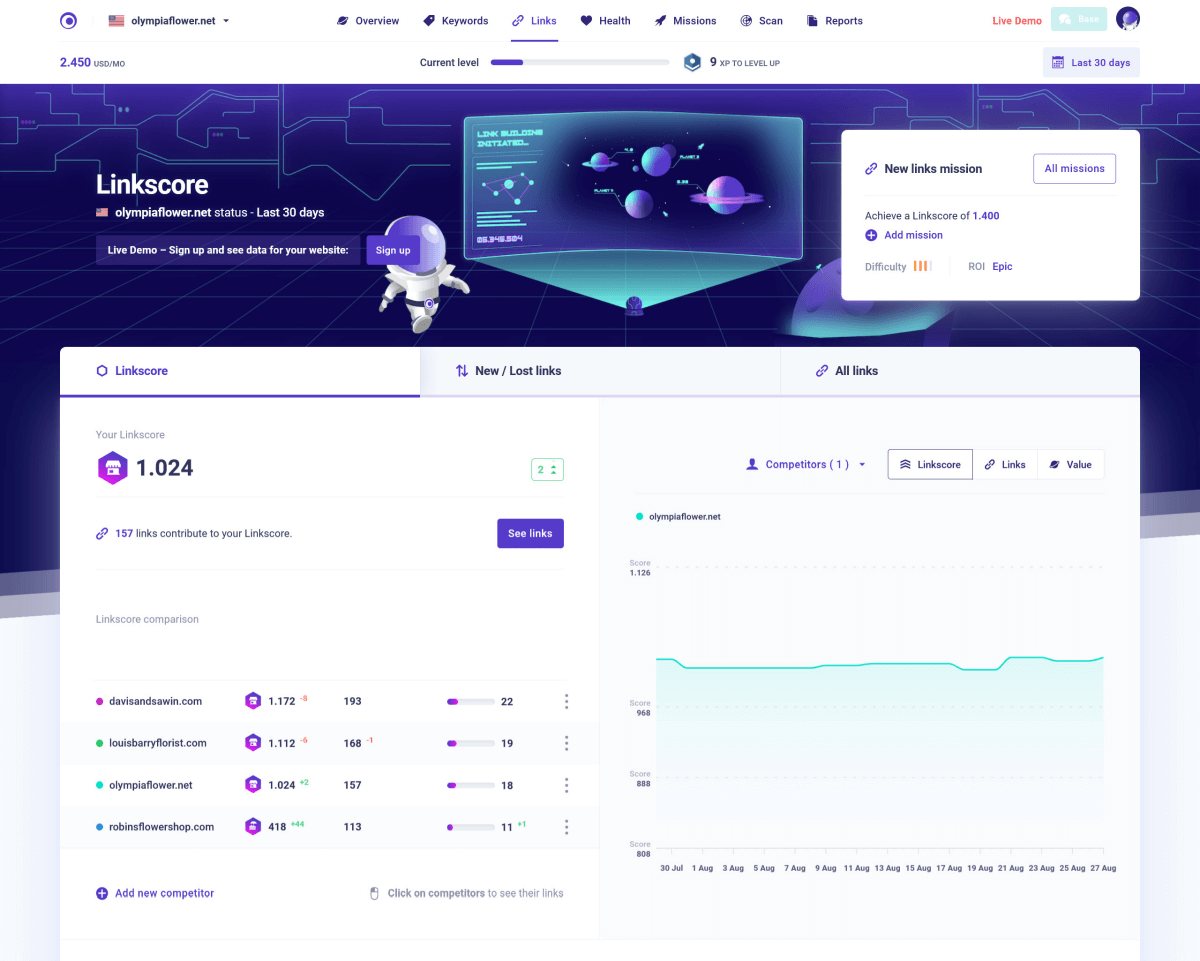 Real-time Health Checkup
A real-time health checkup is offered practically by all SEO tools. They make an effort to identify certain technical on-page and off-page mistakes, but that is all they do. This function is really useful as there are two different kinds of health examinations accessible, i.e; Health and Landing Page. This means you can evaluate the overall health of your website or just a certain landing page. This is a fantastic tool, particularly for websites that have plenty of landing pages.
You then receive a health score. Moriningscore.io calculates this number after carefully examining all of your website's SEO problems. There are scores for categories like basic, technical and content as well, this helps you concentrate on the category that requires the most care.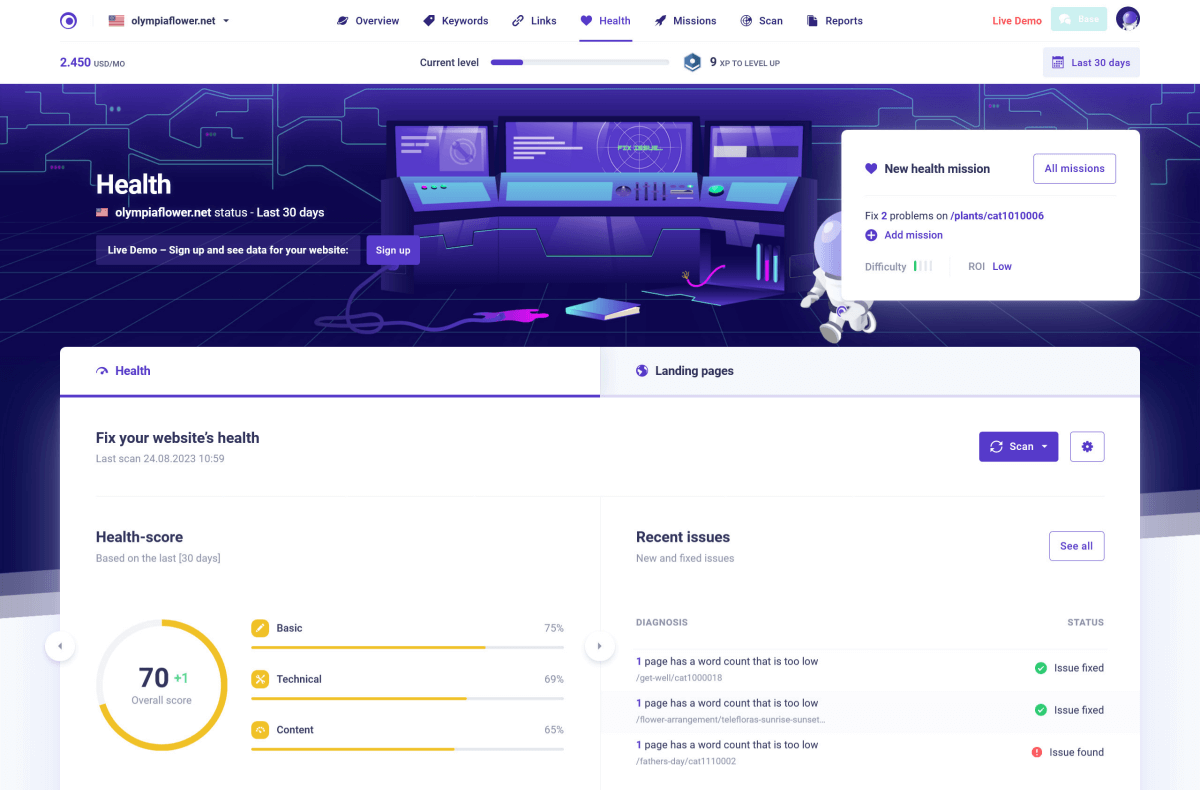 Gamification
Earn with lots of fun. If you increase the amount of Google traffic to your website, Morningscore will award you XP points. You can level up in the tool once you have earned enough XP. This feature is very cool and really motivating.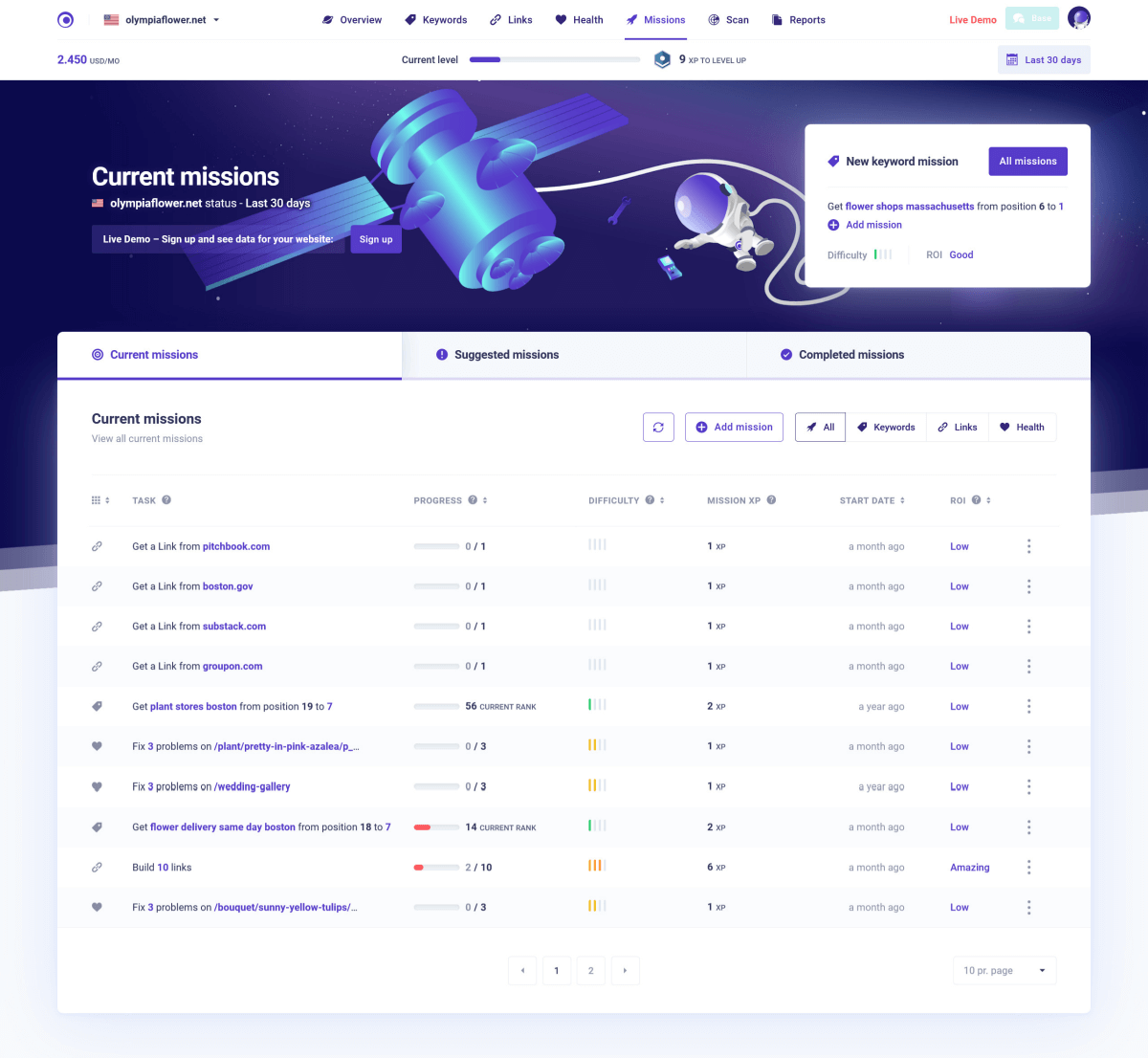 Pricing
Morningscore offers 3 package offers that can help you grow your business. It has monthly and annually plans you can choose one of your interest.
Growth suite
Growth suite allows you to search up to 200 Keywords, 5 Websites with two user access at a time. It is best suited for the small business that is new to SEO and want to market itself effectively. All essential features are included in it like Dashboard and Keyword tracker. To activate growth suite you have to pay 65$ per month.
Professional suite
Professional suite gives you access to 1000 keywords, 25 websites with 10 user login. This suite is best suited for the advanced user and the medium-sized business. It is a perfect combo for a smaller agency and pro marketer. Features like Dashboard, Keyword tracker and Scan websites are available. To activate professional suite you have to pay 125$ per month.
Master suite
Master suite allows you to search upto 2500 Keywords, 100 Websites for 20 users login access. It is for the professional SEO expert working on numerous projects. Perfect for a company with many websites and for a medium-sized agency. Features like dashboard, Keyword tracker and scan websites are available. For professional suite you have to pay 237$ per month.
Pros and Cons
Pros
Morningscore is an effective tool that use gamification elements especially for individuals with some knowledge of SEO.
The data are of excellent quality. The word list appears to be extensive.
It is quick in automating estimates of the value of SEO for your leads and clients. Find all fresh links quickly using the manual link finder.
Simple visual site analysis and advice for resolving fundamental issues. Simple handling of keywords and backlinks.
Accurate evaluation of your potential SEO return together with clever optimization advice.
It offers 14 day free trial.
Cons
It is not best for users with expert-level knowledge of SEO.
There are some cons related to depth of features and data filtering.
Morningscore isn't adequate if you are into link building, which requires a lot of work.
Make your work fun using morningscore.io/ all in one SEO tool with gamification elements, via @supermonitoring
Wrapping Up
Morningscore is a gamified SEO tool with practical features including rank tracking, competition analysis, health analysis, backlink checker, and keyword research. If you increase the amount of Google traffic to your website, Morningscore will award you XP points. You can level up in the tool once you have earned enough XP. And in the actual world, your website receives more visitors. This makes the instrument addicting and aids in consultants' or marketers' continued productivity. Morningscore provides practical optimization tips in addition to its analytical skills. The program helps users optimize their website's content, meta tags, and other aspects to increase search engine rankings and exposure by evaluating data and finding areas for improvement. It helps in achieving high website traffic. In short it is best SEO tool.
The article contains affiliate links.
Get notified about our new posts
By submitting this form I accept the
Privacy Policy
and I agree to receive blog-related information from Super Monitoring.
Leave a response: