Drive Sales from Content with Openr
Openr has been shut down in 2018.
The modern online space is ruled by articles. People are information hungry. They wish to read about and practice good habits, food choices, lifestyle decisions, work ethics, and everything else as other people like them. That's why they keep researching online, monitoring product reviews and success stories, and engage in online communities. So if you have a product or service that you wish the world to know about, the most efficient way to do it would probably be to popularize it online by generating targeted content. Sounds simple enough!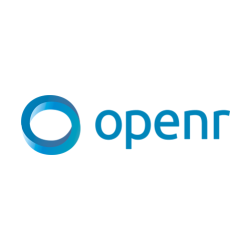 But in reality, writing about products and services and actually being able to convince people to invest in them are two different things. You can boast and brag about your delicious yogurt based products, their health benefits, and how millions have used it to their advantage, but being able to drive an online visitor into clicking that "Buy Now" button isn't exactly a cakewalk.
Need a little help there? Try Openr!
Openr – Drive action from the content you share
Openr is an innovative online tool that lets you convert content into action. It lets you drive your marketing content such that you can turn awareness into actual business. Normally, to convince people into buying your product you'd need to generate marketing content of the highest quality produced by some of the finest writers and marketers. With Openr, you won't that anymore. The platform can be thought of as a personalized conversation starter that allows you to engage your audience with your earned content such that they cannot resist making a purchase.
The tool includes provisions for everything from campaign workflows, fully customizable brand profiles & extensive analytics in a user-friendly platform to convert all your earned content into something more actionable within your media plan. It offers advantages such as:
More traffic from your earned content
Sale leads capturing & email sign-ups
Feedback & Opinion gathering through quick polls
You may ask what features the tool has to make it so appealing. Well, here they are:
Customizable designs and layouts so you can change the look-and-feel of your content to match your brand image
Mobile optimization so your audience is able to engage however they browse
Media manager that lets you share content, image, video, or PDF directly
Real-time analytics dashboard to track all tool links
Social media integration so you can share your content to social channels directly
Campaign Management to generate messages that align your marketing activities & speed up your workflow
A/B Split Testing to setup and analyze multiple messages to increase conversion rates
Geo-location and Language targeting to automatically detect and attract audiences based in different countries
Team Collaboration
Payment Processing through the Openr Payments System
Option to receive a Custom Domain
There are a lot of other cool features packed within this tool. Visit it to find out more.
Tool Working
The working of the tool has been explained on the website in a couple of steps:
Identify all earned content for your brand
Add your brand message and CTA to activate the earned content
Incorporate the activated content into your media plan
Track Openr links to see all the views and clicks your content gets
When we were reviewing the tool, new user registrations were closed since the tool was being acquired by some other bigger player. So we read a couple of success stories in the tool's blog to find out exactly how they used it. What we gathered from the stories is summarized here.
Suppose you have an edible product that helps boost immunity. Instead of creating direct in-your-face content to push it across to your users, create content that's more subtle, like tips to lead a healthy lifestyle by eating healthy food and consuming natural products. Thereafter, use Openr in conjunction with whatever tool you're using to promote your content. Openr will make it so that with every click on the content readers will see not only your content, but also your product's Openr message. The message will link the content to your brand thereby driving awareness. The subsequent call-to-action in the message would be to add your product to basket in a chosen supermarket, to drive sales.
Pretty neat if you ask us!
Pros VS Cons
To be fair we wouldn't want to comment on this product since we didn't get a chance to use it fully. But if it indeed does what it says, it would be a boon for organizations looking for a more concrete online marketing strategy. That is, of course, if the tool doesn't have a steep learning curve attached with it.
Convert your marketing content into Sales, with openr.co/ @magicopenr via @supermonitoring
Verdict
Like us, you'll have to wait for new user registrations to begin to find out how worthy this tool actually is.
Get notified about our new posts
By submitting this form I accept the
Privacy Policy
and I agree to receive blog-related information from Super Monitoring.