How the DPM's Project Management Course Could Boost Your Career
Project management is one of the most lucrative areas of business studies. A recent survey by The Digital Project Manager shows that the average salary for a project manager in the US is $100,459.
Getting a suitable position as a project manager is not easy though. Project managers are expected to joggle various tasks during a project. Some of these tasks include strategic alignment, creating a realistic project plan, encouraging collaboration, managing hidden risks and problems, and leading the project team.
If finding the right resources for all the topics mentioned above (and l a lot more) seems to be a complicated and time-consuming task for you, then you need to invest in a suitable project management course.
As a trusted knowledge hub and community for project managers, DPM (thedigitalprojectmanager.com) offers a digital, self-paced digital project management course that could prepare you for a lucrative career in project management.
Let's find out more.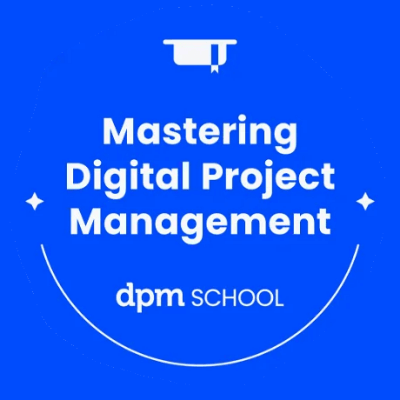 What is the DPM digital project management course
The Digital Project Manager is an all-round digital project management training platform that offers expert digital project management advice. The platform helps its members gain the necessary skills, connectivity, and confidence to thrive in the digital world.
DPM's membership program comes with perks and tools like on-demand workshops, digital project management assets, and a large community of project managers. And the brand new digital project management course is an outstanding one.
The online course is infused with a slew of brilliant features:
Snackable on-demand content that comes as multimodal lessons: visual, auditory, and reading lessons
A customizable schedule where you can set your own starting date and learning pace
Expert discussions
Up-to-date course materials that offer insights into new trends and practices
Group learning conversations and scenario-based assignments
Templates and samples you can download and edit
A certificate at the end of the course
How is the course structured
The practical training has seven thematic arcs that each come with interactive handouts, hands-on exercises, and multimodal lessons.
1. Digital Project Management Essentials
This learning arc covers the essentials of digital project management. It's basically a guide to understanding and applying the basics of project management, project approaches and methodologies, and project life cycle management.
2. Driving Strategic Alignment
The second theme includes training on project kickoffs, briefings, success metrics and measurement. You learn how to set up your project for success by building a clear vision and momentum right at the beginning.
3. Creating Realistic Project Plans
The third arc guides you through adopting a new approach to project planning. It helps you make accurate time and cost estimates, create viable project timelines, and define a clear project scope.
4. Leading Effective Collaboration
This section offers insights into how communicative leadership transforms project teams and promotes collaboration. You can learn to improve day-to-day management, adopt new communication strategies, and effectively track project status.
5. Managing Risk & Solving Problems
This theme covers what to do when you encounter roadblocks throughout your project. It also offers risk management lessons which assist you in taking proactive measures to minimize risks. Overall, it teaches you on how to make decisions with confidence amid moments of crisis and failure.
6. Bringing Your Projects Across The Finish Line
This stage basically guides you to the final step. You learn to get the right approvals and launch your project seamlessly. And it covers the steps you need to take to start the next cycle.
7. Developing Your Project Leadership Style
The last arc is about your continuous personal and professional development as a leader. It shares great tips on keeping focused and organized, inspiring the people around you, and encouraging collaboration.
Who is the course for
Some of the roles that could benefit from the DPM course include:
Project Managers
Product managers (see more on Refrens)
Digital Producers
Product Owners
Development Leads
Marketing Managers
or service providers interested in managing their teams or clients more efficiently, such as business coaches (see more on Trafft) or mentors.
The course can help any seasoned project manager as well as newbies.
Junior project managers and project assistants can gain a lot from the comprehensive approach the DPM course takes on digital project management. They can explore project management strategies and methodologies to improve performance in all project stages.
Big organizations can benefit from the step-by-step guidance and expert support this course provides. And it's intuitive in its design. So it's suitable for startups and nonprofits as well.
How the DPM course could improve your career
The multifaceted and multimodal course design covers all project management aspects and fits various learning styles. It allows you to adopt a flexible and agile management style that can shape your career for success.
Improving your planning and risk management skills
Various risk factors can put a project's success at risk, including:
Project journey design
Complexity in structure and schedule
Degree of strategic agility
Project team's individual and collective levels of experience
Change mitigation
Cost and productivity uncertainties
Resource allocation
As a project leader, one of your essential duties is taking proactive measures to minimize risk. And it starts with defining a clear project scope and creating a realistic project plan.
DPM's course can help you create plans that lead to your goals, and without going over your budget. You can learn to make accurate estimates, streamline task and resource management using dedicated tools such as enterprise resource planning software (see more on The Digital Project Manager), and communicate timelines effectively.
When an initial plan is visibly risky from the get to, there's no point in holding on to it. You can create a new and less risky plan. Or, include risk mitigation strategies like avoidance, control, or transfer into your original project plan. The all-inclusive course content also teaches you about navigating project issues, failure and recovery.
Keep in mind, precise planning not only gives you greater control over risk factors. It also helps you manage expectations. Stakeholders have more confidence in your decisions – the fact that makes stakeholder management easier for you.
Learning how to promote collaboration
A collaborative workplace culture is one that encourages teamwork, information sharing, and mutual trust. It promotes collective learning and growth, both of which are critical for project-based organizations.
In project management, collaboration means sharing knowledge and resources, co-creating project structures and processes, and sharing responsibility for the quality of work. Ideally, stakeholders also contribute to achieve a common goal.
All project teams include members with various skills and ranges of expertise. And collaborative exchanges help project teams leverage each member's competence in their own area of expertise. Members co-create a cross-learning experience, increasing their engagement both as a mentor and an apprentice.
When working on a project, a collaborative culture enables team members to address issues in an open manner. And open communication is absolutely necessary to avoid confusion, misunderstandings, and eventually the project flops.
As the owner of a project, you are the one responsible for creating an environment where open communication persists. And this course teaches how to fine-tune your approach to promote collaboration and open communication in your project team.
Gaining confidence and greater control over your projects
A McKinsey study revealed that skill building has become more prevalent than ever before, with almost 70% of businesses doing more skill building after the pandemic. And half of organizations surveyed state that they're focused on project management skills, critical-thinking, and developing leadership.
As a project leader, you have to invest continuously in gaining technical, cognitive, and social skills. It's the only way to thrive in a competitive and fast-paced environment where employer expectations rise as a parallel to employees'.
And the DPM course can help you improve in all three. It can help you keep up with digital trends, modern approaches to digital project management, and develop leadership skills you'll need as a project owner.
The same McKinsey report also found that a multi-channel approach to skill-building is the most effective one.
DPM offers multiple interconnected learning formats in its digital project management course. All of these formats are significantly correlated with successful skill transformation. You get access to real-world assignments, group learning, expert coaching, multimodal lessons, performance support and more, all at once.
This means what you'll learn in this course will stick with you. You'll be able to easily incorporate your learnings as practical and actionable insights into projects you run. And they will make a visible difference in your project team's performance and projects' success.
Plus, you get a certificate if you complete all learning arcs, achieve a minimum 60% score across all quizzes, assignments, and the final exam.
Networking with your peers and industry experts
One of the best advantages of attending interactive training programs is having the chance to network with peers and experts. PMs need to cultivate good relationships to attract talent, stay up to date with industry trends, or secure their next client or partnership.
Networking contributes to the development of your soft skills. If you're new to digital project management, you can learn a lot from being around experienced PMs and senior managers. The course includes optional discussions, study groups, and instructor Q&A sessions, where you can socialize and learn from experienced people.
If you're a senior leader in your organization, networking can help you meet talent employed and/or seeking jobs in all functional areas of business. And you can study with potential clients, which is a great opportunity to nail a slow burn sales strategy.
Networking via the course and the DPM membership program in general are very effective in crafting strategic co-marketing partnerships. DPM members include many SMBs and big agencies. With access to the large community, you increase the chances of building affiliate relationships, content collaborations, and referral programs.
To wrap it up
Over the years, digital project management has grown into a complicated area of expertise with multiple branches. Project managers are now expected to have various skills in people management in addition to technical know-how.
Project management training could do wonders for you. You need project management training if you're a newcomer to project management looking for a job that pays from $52k to more than $120k – or even if you're a seasoned project manager looking to keep updated with the latest trends.
The DPM's course on digital project management is structured in a way that contains all the necessary training from project ideation to project leadership. The self-paced nature of the course allows you to learn in your suitable time. You also get the membership to a group of like-minded project managers that raise sensitive issues and help each other find the right answer. You'll get your certification if you pass 60% of the tests. Learn more about the DPM's digital project management course.
---
About the Author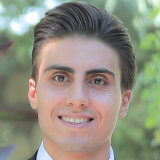 Mostafa Dastras has written for some companies such as HubSpot, WordStream, SmartInsights, LeadPages and MarketingProfs. Over the past years his clients have primarily relied on him for increasing organic traffic and generating leads through outreach campaigns.
Get notified about our new posts
By submitting this form I accept the
Privacy Policy
and I agree to receive blog-related information from Super Monitoring.